It might take a few minutes to scroll through all of Xactly Corporation's job posts. That's because the SaaS company currently has more than 100 openings across its five offices around the world.
And that's just the start.
This year, Xactly Corp expects to hire as many as 400 people globally both remote and in offices in North America, Europe, the Middle East, Africa, Canada, India and more. It's a growth plan that Leanne Bernhardt, the company's Chief Human Resource Officer and VP of HR, said is nothing short of exciting.
"Our careers page is overflowing with new job opportunities for everyone, everywhere, from salespeople and partners to engineers and developers," Bernhardt said.
But all of this growth and momentum comes with its challenges. How is it possible to train that many people at once? What guardrails need to be in place to facilitate a smooth onboarding process? And how does a swath of new hires quickly assimilate into a company's culture? 
Well, that's part of Bernhardt's job. Built In Colorado caught up with her to learn how Xactly Corp plans to execute their robust 2021 growth goals, what it's like to work there and how newcomers can have an immediate impact. 
What They Do
Xactly is a SaaS company that empowers growing enterprises to effectively manage their revenue generation. Xactly's Intelligent Revenue platform carries organizations through the full revenue lifecycle by focusing on planning, territory and quota, incentives, and pipeline management and forecasting from initial strategy development through execution and prioritization of all aspects of revenue optimization.
How does Xactly get new hires onboarded and trained for their roles successfully?
The first few weeks in a new job are when employees feel most vulnerable, and one of the best ways to create a sense of community and inclusion is to have all new hires go through their onboarding experience together, or what we call "hiring in cohorts." Xactly developed a virtual new hire orientation that is presented on an employee's first day of work. New team members then learn about Xactly together during their first several days or weeks, and we provide an opportunity for these new employees to foster friendships and connections.
...all new hires go through their onboarding experience together.'''
Hiring in cohorts is intentional and intended to create an inclusive workplace, one that is anchored in inclusion and belonging by enabling new hires to form a group that hopefully stays together as they progress through their careers at Xactly. Also, many of our organizations like sales and professional services have structured boot camps that are designed to facilitate learning, development and a quick transition.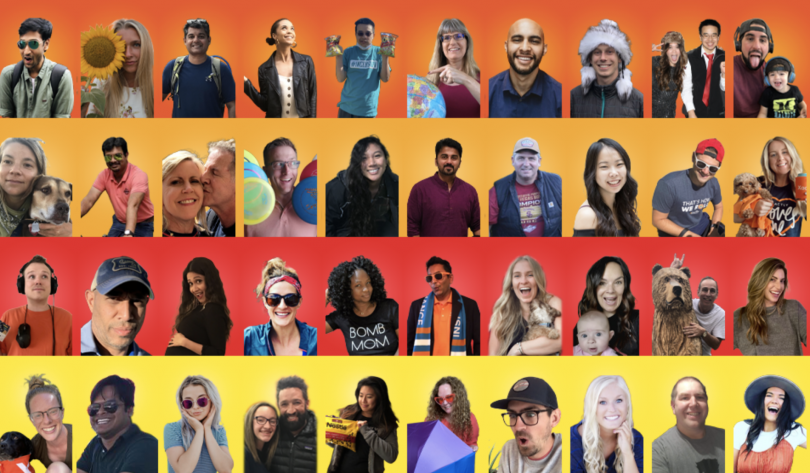 With the org growing so quickly, how does Xactly Corp ensure that newcomers feel part of the team?
Every new hire is partnered with an onboarding partner, an "Xpert," to help them navigate processes, acclimate to the culture, and to help them find a way to bring their unique contributions into our culture.
We also provide detailed onboarding plans and resources, welcome gifts complete with all the Xactly swag, and a personal invitation to a CEO led meet and greet. In addition, we invite new hires to join any of our five affinity groups.
Affinity Impact
Xactly has five affinity groups, including…
EmpowHER (women)
CAREgivers (any caregiver)
LGBTQ+
Colores, Comunidad y Cultura (Latinx community)
5px (Black community)
Are there any new hire success stories that leap out to you as illustrating the type of environment that newcomers can expect at Xactly? 
More than 20 percent of our roles are filled internally and there are a number of success stories for newcomers, as well as employees who remain with our organization for many years. One example is Arielle Williams. Arielle joined Xactly as a temporary employee to fill a critical gap in the organization and was quickly hired full-time as a recruitment operations analyst. Now, she's an asset to the team and currently leads Xactly's recruitment operations, global intern program as well as our relationship with InternX, an organization that advocates for diversity, inclusion and efficiency as part of the summer internship matching process. Arielle is also the president of Xactly's Black affinity group, 5px.
What do you think makes Xactly Corp a unique company to work at?
The leadership from the top-down. Our CEO Chris Cabrera often calls himself a "learn it all" (as opposed to a "know it all") because he's never satisfied with the status quo and always open to learning new things. This philosophy can be seen in Xactly's continuous progression throughout the last 16 years. We are always innovating and have transformed from an ICM company back in 2005 to an end-to-end platform for revenue intelligence today.
International expansion, our product portfolio, diversity of talent and career opportunities have all matured during my time with the company.''
You've been at the company for more than five years. How have you seen Xactly evolve in that time, and why is right now an exciting time to join? 
International expansion, our product portfolio, diversity of talent and career opportunities have all matured during my time with the company. Xactly has always been laser-focused on career development, succession planning, employee development and D&I, however, over the course of my employment, I have seen a significant shift. Our corporate learning curriculum has matured considerably and includes a wide array of development opportunities for employees early in their careers to CEO preparatory courses.