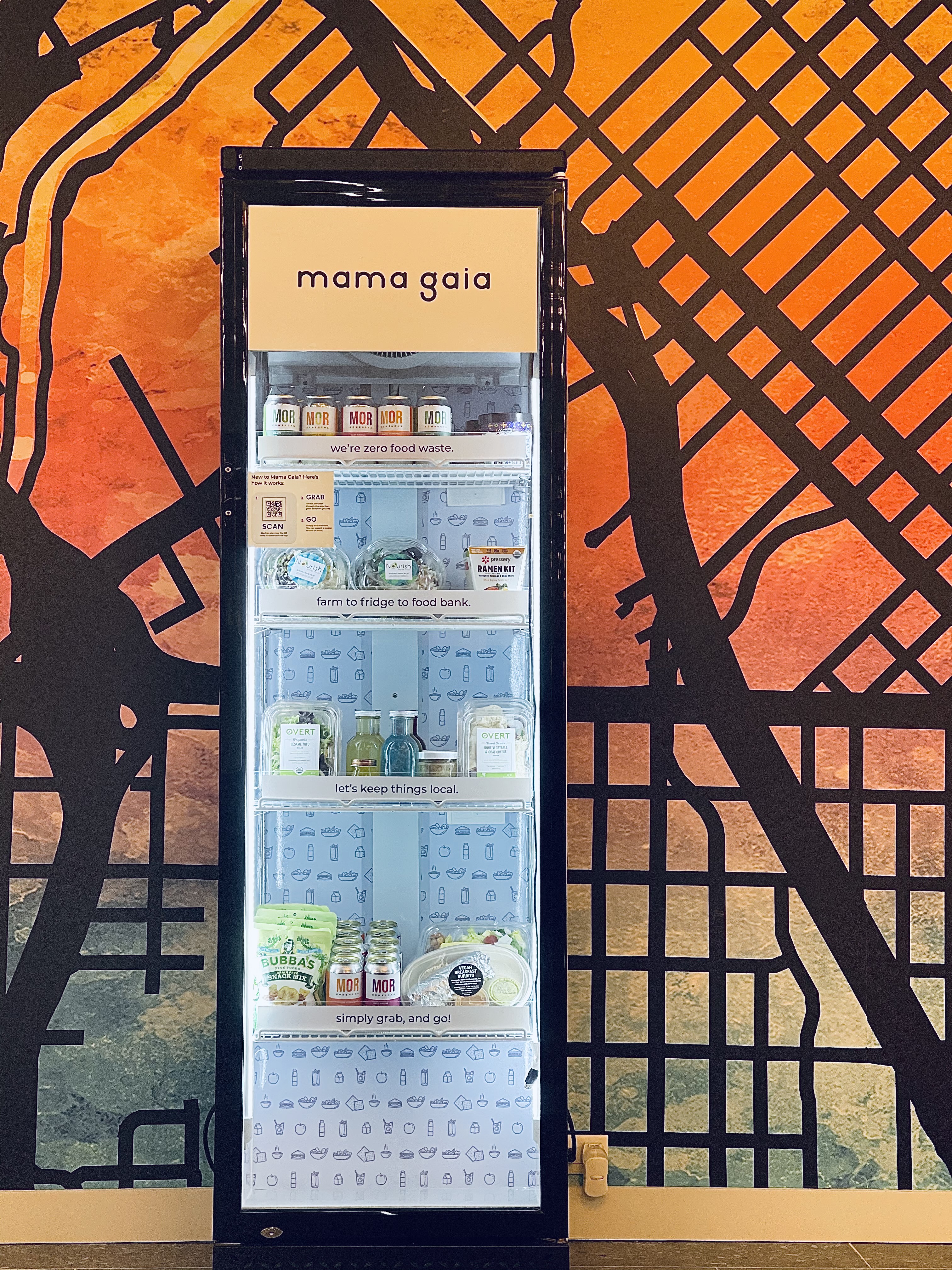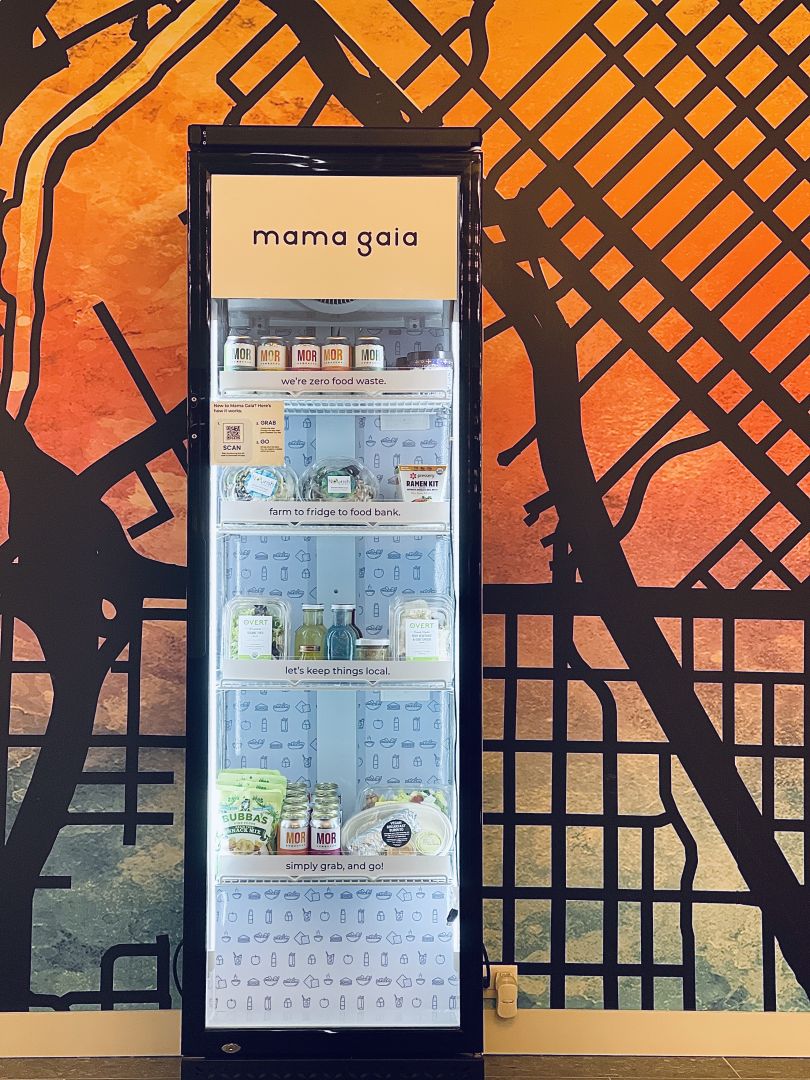 Smart fridges stocked with local foods and drinks will soon be popping up around the Mile High City.
Mama Gaia placed its first smart fridge at 300 East 17th Apartments in the North Capitol Hill neighborhood on Monday.
The Denver-based company allows consumers to purchase items from the fridge at any time through Mama Gaia's mobile application. Users scan the QR code on the fridge to unlock the door and grab what they'd like to eat or drink.
"We track all of the food products inside the fridge using [artificial intelligence] camera recognition so customers will get charged for what's missing from the machine once they shut the door again," CEO and co-founder Sarah Lynch said.
Only items from local vendors will be available in the fridge, Lynch said. The company partnered with Olive & Finch, Bobo's, Etai's Bakery Cafe, MOR Kombucha and Rocky Mountain Soda Co., among others. Live inventory can be viewed at any time on the app. All leftover items are donated to local food banks.
To stock the fridges, Mama Gaia uses feedback and reviews from customers in addition to data on consumer spending habits.
"What we're getting at in the long term is revenue optimization through AI," Lynch said. "We can use AI to track all of the inventory and understand what will sell best in the fridge using predictive algorithms. ... It's something that over time we want to build into a much more sophisticated process. Right now, we're building it through aggregating data slowly over time. But our end goal is revenue optimization for local brands [and] for national brands."
Mama Gaia has requests from 20 other businesses in the Denver metro to place a smart fridge at their apartment complexes, law firms and office buildings. To meet the demand, the company is looking to hire an AI engineer and app developer.
Future plans for Mama Gaia include placing the smart fridges in hospitals and on university campuses, Lynch said. The company's second smart fridge will be placed at apartment building Turntable Studios near Empower Field at Mile High in April.