At Alto, Sales Is Mission-Driven
A flat structure and growth mindset help these salespeople chase their goals
When Marie Lusher got a call saying one of her healthcare providers was short-staffed and having trouble keeping up with the day's schedule of patients, the partnerships manager drove across Orange County, California, and spent the day behind the counter. 
"I jumped in to help that day, running files back and forth, talking to patients in the lobby, and calling patients about Alto's option to deliver their medications to their homes," said Lusher, who works at Alto Pharmacy, a tech-driven, full-service pharmacy with offices in downtown Denver. 
While working alongside her healthcare provider colleagues in the office isn't a normal day, Lusher said she was just happy to be able to help patients and support Alto's mission: to fulfill medicine's true purpose and improve the quality of life for everyone who needs it. After talking to Lusher and her colleagues in the sales organization at Alto, we learned that it's a mission many partnerships managers are eager to see through (Alto refers to their sales team as partnership managers because of their unique relationship-building role).
Every day, I feel like I'm helping patients."
After discovering that half of all prescriptions aren't even picked up — resulting in 125,000 avoidable deaths every year — the team at Alto set out to build a new kind of pharmacy that focuses on the person behind every prescription. Alto reimagined and rebuilt what a pharmacy can do, for both patients and healthcare providers — from hand-delivering medications for free to offering on-call help by text or chat. 
Partnerships Manager Leah Lessard said salespeople are empowered by Alto's mission to go above and beyond because they can see the tangible effects of their work: "Every day, I feel like I'm helping patients, as well as providers, in accessing a better pharmacy experience than what they've known before," said Lessard. "I love hearing that patients call their medical offices to talk about how helpful Alto was."
The mission isn't the only thing that makes Alto salespeople excited to come to work. A spirit of collaboration permeates the sales organization, leading to a culture of mentorship and growth. Partnerships Manager James Ghareeb shared that everyone in sales — no matter their title — proactively shares their knowledge about the ever-evolving medical world and best sales tactics. 
ABOUT ALTO PHARMACY
Alto is a telehealth pharmacy focused on helping people live healthier by making the prescription experience easier, more supportive and more affordable. "Over 1 million deliveries, a thousand five-star Yelp reviews and an NPS score of +86 later, we're proud to say we've built a pharmacy that people truly love," a teammate said.
"Alto leaders continuously think about our careers and growth," said Ghareeb. "The VP of sales is always encouraging us to grow and asking questions like, 'Are you having fun? What's working well and what could we change?' It feels like a family rather than a large corporate sales outfit."
All three partnerships managers said that even though Alto has almost a dozen locations across the country (including Dallas, Houston, Seattle, New York and Southern California), it has a community feel and flat structure that makes it an exciting place to grow a career in healthcare sales.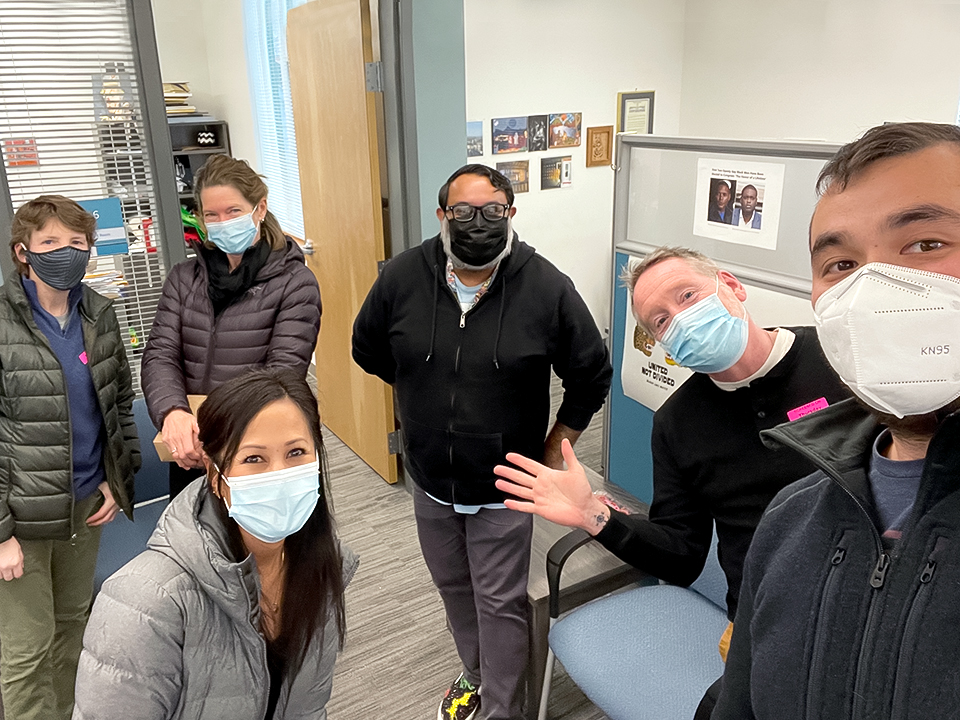 Driven by mission over money
Being a partnerships manager at Alto is about much more than meeting quotas, according to Ghareeb, Lusher and Lessard. It's about helping others. Seeing the tangible effects of their efforts is fulfilling and empowers them to do more.
Ghareeb: "Every day, we know that we're doing something for the greater good, like helping a nurse save time so she can spend more time with a patient. As sales reps, we try to embody the mission by impacting peoples' lives and clinical outcomes. 
"Nurses and medical assistants are working overtime due to the pandemic and learning functions like prior authorizations that they haven't had to do in the past. If there's anything Alto can do to give them time back in their day, we will. Fertility patients also face a lot of burdens in needing medications and going through difficult journeys. I see those challenges and think that I'm not just a sales rep anymore, I'm an extension of someone's life or a clinical practice." 
Lusher: "I've been at the company for two years, and I've seen people step out of their roles in moments where it's been urgent for a patient to get their medication delivered that night. We had a geriatric patient that had a very urgent need and the entire team stepped into flexible roles to get them their medication. I've also seen pharmacists act as couriers, delivering medications themselves." 
The entire team stepped into flexible roles to get them their medication."
Lessard: "We quickly adapt to the needs of our clients. For instance, in the HIV/Pre-Exposure Prophylaxis (PrEP) therapeutic area, there are contracts called the AIDS Drug Assistance Program (ADAP) and the PrEP Drug Assistance Program (PrEP DAP). I was working with the Seattle Public Health Department and they were intrigued by Alto's offerings but said they couldn't work with us unless we were ADAP- or PrEP DAP-certified. I told leadership and the company was quick to approve those contracts, which was a big win." 
A flat structure that fosters growth
Lusher said partnerships managers act as CEOs of their territory in many ways. But rather than cultivating an every-person-for-themselves mentality, the sales team is a community of collaborative entrepreneurs. From formal meetings to casually asking a VP to jump on a call, there are a number of ways salespeople can solicit feedback and evolve their skills within Alto's flat structure. 
Ghareeb: "I can speak to my direct manager about my accounts and she may coach me on things I can work on. Immediately after that, I can chat with the VP of fertility about other aspects of my accounts. We have touchpoints with people at all levels of the company. 
"And even though I specialize in fertility, I'm close with partnership managers in HIV and endocrinology and we're always sharing different tactics on how to grow accounts. It's great to be able to learn about different specialties since our field is always changing."
Lusher: "Management educates us weekly on the changes in the medical world, new medications and product launches. Individually, we spend a lot of time building relationships with manufacturers to learn about medications and spend time in clinics to learn their needs. When we return from the field, we share our learnings with the team. There's a lot of self-education but we work hard to also educate each other."
There's a lot of self-education but we work hard to educate each other."
Lessard: "Our VP of sales often tells us that there's no wrong way to do something. We're learning and creating new things and if something doesn't work, we change it and adapt to the customer's needs.
"On a team level, we have weekly calls for HIV specialists where we all individually share how we're doing with one provider. I learn the strategies my colleagues are using and I can reach out to a specific person — whether it's a partnerships manager, my direct manager or the VP — and say, "You mentioned this tactic during the call. Can you tell me more about it? Maybe I can do that with my provider. Would you mind if we got on a Zoom call with my customer?"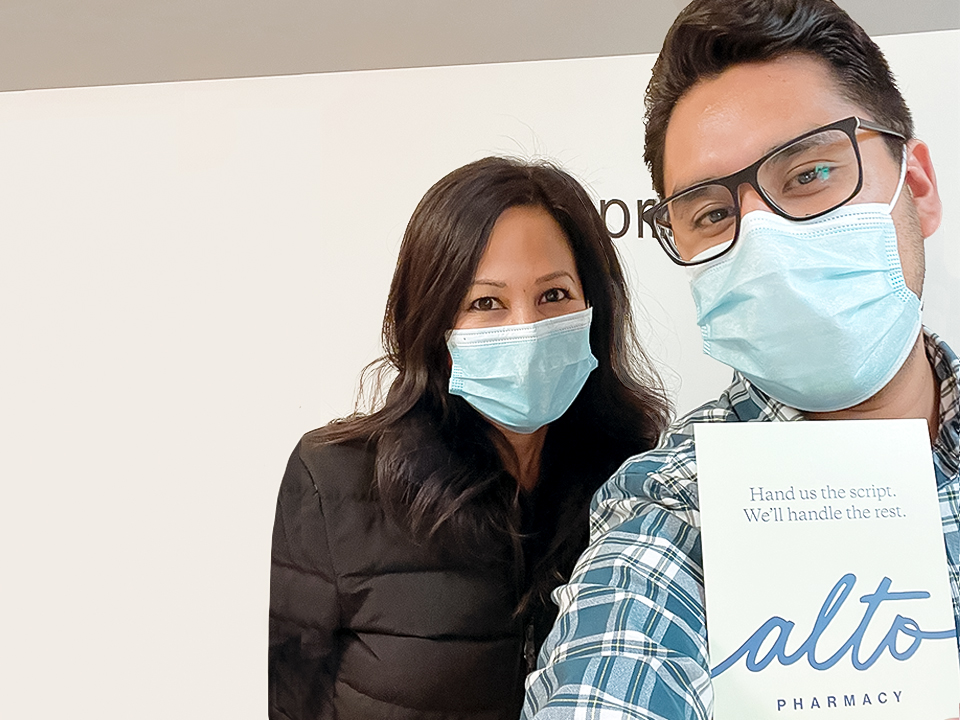 Growing fast, but staying scrappy
There's something exciting and empowering about working at a well-resourced, nationwide company that still feels like a spry startup, said Lusher. The collaboration, growth-oriented mindset and shared mission makes everyone feel approachable. Meanwhile, the proximity to patients and clinics keeps the work engaging. All of these details keep Alto from feeling too corporate, they said.
Lusher: "We're working for a fast-growing company, but we're part of a team that feels much smaller than it actually is because it's such a community. It enables us to run our own micro-businesses but feel heard if there's something that we need to voice or an idea we need to share. 
"Alto's customers feel the community aspect, too. They feel like they're working with a mom-and-pop pharmacy because we emphasize customer service. But they may not know that we have the same components as larger companies. It's a balance of a corporate experience and a startup." 
I've only been here for six months and I feel like I'm making a difference."
Lessard: "I have my own way of doing things because I've been in sales for 20 years. But here, I'm building new skills because everyone is explaining their experiments with clinics and we're all learning from each other. 
"I came from a large corporate company a few months ago. And at Alto, from the interview process to the weekly meetings and our monthly all-hands, there's no corporate feeling." 
Ghareeb: "You can also pave your own success here. I've only been here for six months, and I feel like I'm making a difference for myself, the company and patients. I shared a presentation with the company president on what's happening in my territory. It's remarkable to be able to have one-on-one conversations with anyone at the company including Alto's president, and it's because we're all on the same mission."