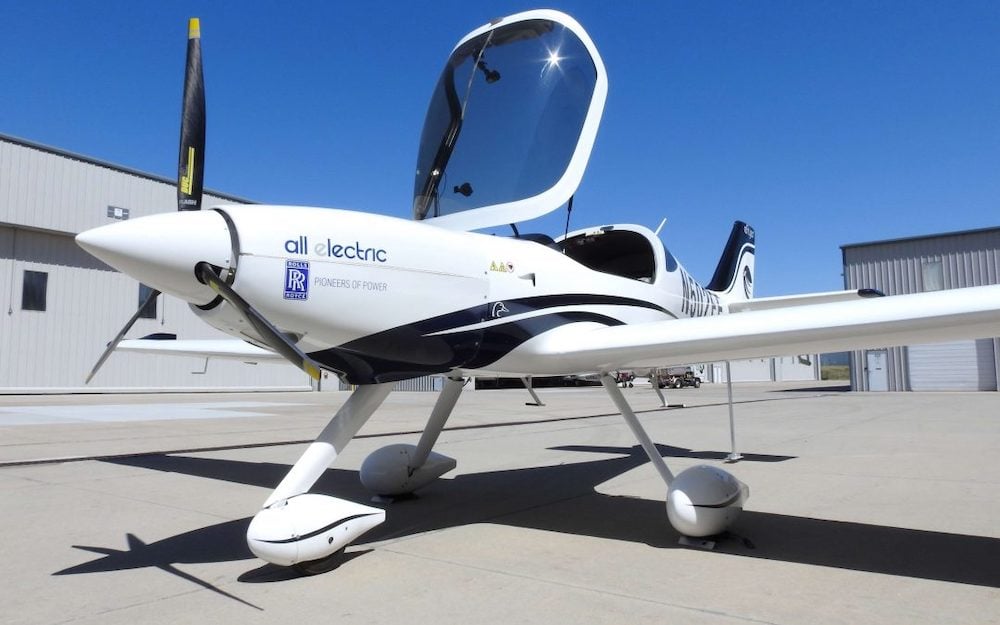 Aircraft manufacturer Bye Aerospace closed on a $10 million financing round on Tuesday. The company, founded in 2007, is headquartered in Englewood, Colorado.
The funding comes about as a result of a $5 million investment from an unnamed venture capital group earlier this year. The early investment was recently followed up with an additional $5 million earlier this week to close out the total of $10 million raised.
The latest round of funding will be used to begin work on the company's first "production-conforming" fully electric aircraft. According to the company, its two-seat electric plane prototype, the "eFlyer 2," was designed to cut operational costs for manufacturers and eventually replace fuel-operated training aircraft. The eFlyer's wingspan nears 38 feet and the aircraft can reach speeds of up to 135 knots.
"Since raising the $10 million we have completed critical design review in early June and are now underway with multiple test flights of the eFlyer 2 technology demonstrator," CEO George E. Bye said in a statement.
According to the company, Bye Aerospace has taken special care to observe social distancing measures throughout the flight testing process.
"The Covid-19 pandemic has forced Bye Aerospace to communicate and collaborate remotely like everyone else, but we have continued to move forward in our certification process as safely, economically, and efficiently as possible," Bye continued.
According to the company, Bye Aerospace ultimately hopes that the eFlyer can become the first Federal Aviation Administration-certified all-electric airplane to serve the flight training, air taxi and general aviation markets.
"Electric flight is the future of air travel, and even more so now following the coronavirus outbreak, especially as the demand for affordable, smaller, greener aircraft increases," Chrysanthe Gussis, a member of Bye Aerospace's strategic advisory board, said in a statement.