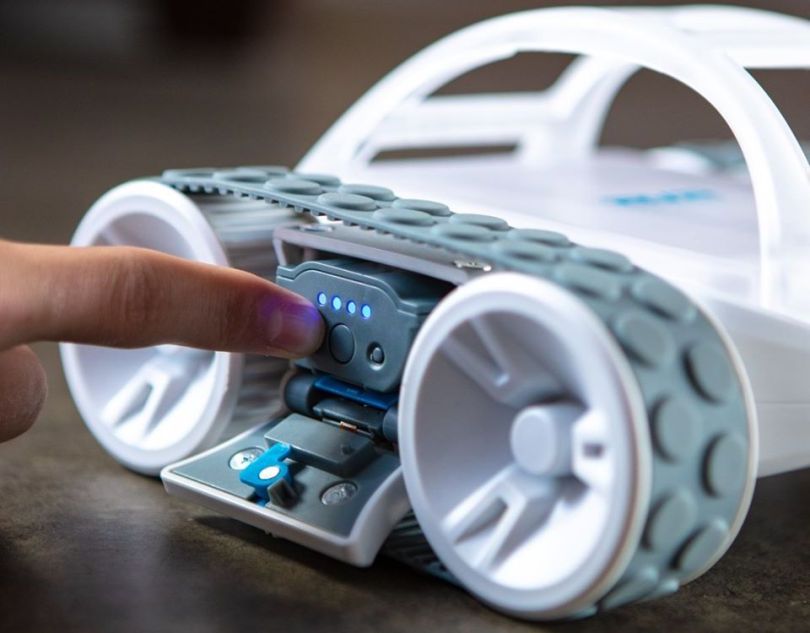 Boulder-based Sphero is best known for making fun, and often cute, robots that help children play and learn about STEM. But the company's latest endeavor is a bit more serious.
On Wednesday, Sphero announced Company Six, an independent spinoff company powered by some of Sphero's top minds. While Sphero is more geared toward education, Company Six will focus on robotic systems and AI-based software that can assist first responders, government, defense and other workers with dangerous jobs.
Company Six originally began inside Sphero as the company's public safety division, and with its independence, Sphero will go through a slight reorganization. Company Six will be led by former Sphero COO Jim Booth, who will be joined by several members of Sphero's original team. Paul Berberian, who has been CEO of Sphero for over nine years, will step down from his CEO role and become chairman of both Sphero and Company Six. Paul Copioli, who was the president of VEX Robotics and recently-acquired littleBits, will be the new CEO of Sphero.
Berberian and Booth both have backgrounds in military service, and they both wanted to bring robotic solutions to first responders. Company Six plans to leverage Sphero's technology and connections in order to reach this goal. It cites the fact that Sphero was able to bring over four million robots to market as an example of how Company Six will bring professional robots to the masses at an affordable cost.
"Our team is excited to build critically needed robotic hardware and advanced software solutions that help first responders and people with dangerous jobs," Booth said in a statement. "Our mission is to build powerful and affordable technology that we can put in the hands of as many people as possible."
The Company Six website is still bare, but it will likely reveal more information about company updates and robotic products in the future.