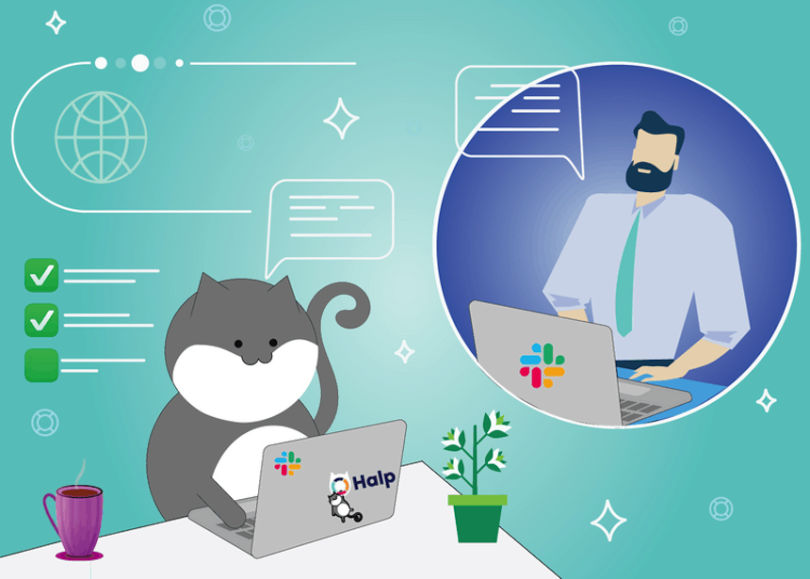 Halp launched a year ago to give IT teams some peace of mind. In your average tech company, IT teams have to field requests coming in from all over the place — whether its Slack, email or a specific ticketing software. This can easily overwhelm IT teams or lead to requests that are overlooked. So Halp cofounders Fletcher Richman, Tristan Rubadeau and Komran Rashidov figured they'd build their service request software directly into Slack, where asking for help seemed the most natural.
But soon after launching, the Boulder-based company realized that this ticketing software was useful beyond IT. Eventually, legal, finance, DevOps and other teams were using Halp to track their requests too.
As more teams flocked to use Halp, one major software company took notice. On Tuesday Halp announced that it was being acquired by Atlassian for an undisclosed sum.
Atlassian is the company behind productivity board Trello, project management tool Jira and other work-related software. Its suite of products has turned the company into a multi-billion-dollar business, so getting on its radar is quite the accomplishment for a young startup like Halp.
"It was clear from the day we started talking that Atlassian was a perfect partner for us. They are aligned with our long-term vision for the product and committed to providing us additional resources to make Halp the best tool for millions of teams." Richman told Built In. "In the future, our team will grow and be able to focus on making the core experience of Halp even more powerful. We'll also develop a deeper integration with the Atlassian suite — improving the existing Jira Service Desk and Confluence integrations and discovering the possibilities of Halp generating alerts in Opsgenie, cards in Trello and much more."
The startup also announced Halp Answers today, an integration that will pull from previous Slack messages or Confluence articles to automatically resolve ticket requests that ask for something with a known fix.
Halp says that its entire team will be part of this next step as the company works to develop more integrations with Atlassian's software suite.