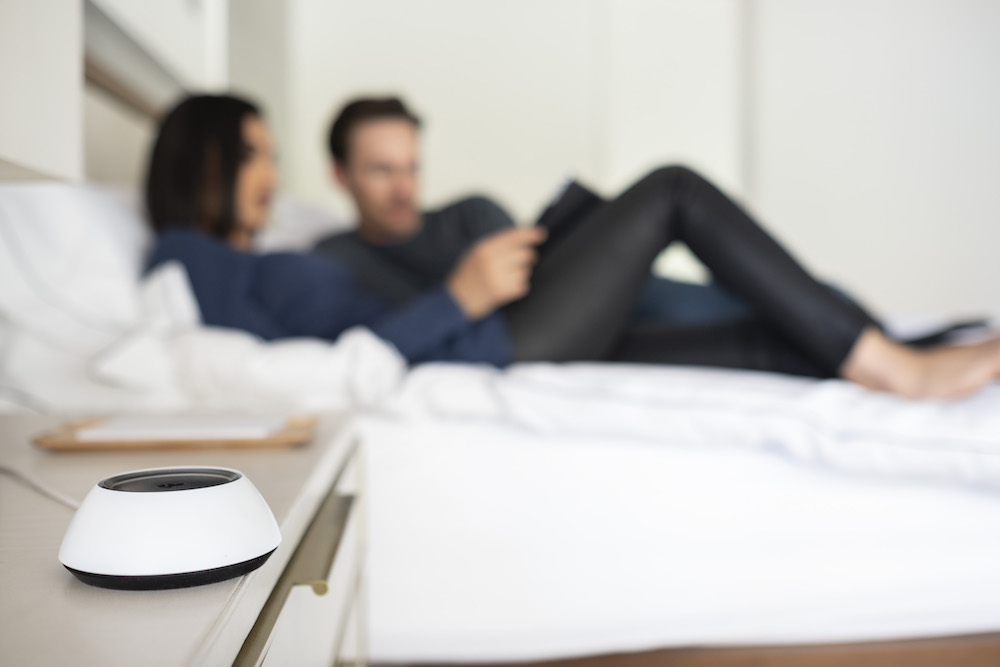 When you think of smart assistants, you probably think of the ones made by giant tech companies. There's Amazon's Alexa, Google's Google Assistant, Apple's Siri and Microsoft's Cortana. Between these options alone, the smart assistant space is already a crowded playing field.
But it's worth noting that smart assistants are just a fraction of these companies' revenues. That's to say, even though these companies make smart assistants, they are not truly smart assistant companies. At least, not in the way Josh.ai is.
Josh.ai is a Denver-based startup that is solely dedicated to building its own smart assistant. It's designed its own AI software — Josh — and its own hardware to go with it — the Josh Micro. And on Thursday, the company raised an $11 million Series A funding round to stand out from the bunch.
Google makes money by selling targeted ads. Amazon makes money by selling products through its platform. Both of these business models affect the way their smart assistants operate, potentially creating a conflict of interest.
On the other hand, Josh.ai is more concerned about privacy. The company says that data is never used for targeted ads, and it won't share data for marketing purposes or sell it to third parties. Additionally, customers can choose whether they want Josh to store their commands locally for a more personalized experience, or not store commands at all.
"We believe privacy is a basic human right, particularly when dealing with voice control technology in the most private spaces of a person's life. We don't think it's necessary to have to choose between cutting-edge technology and a feeling of privacy. With Josh.ai, you get both," Alex Capecelatro, the startup's CEO, said in a statement.
In addition to its stance on privacy, Josh.ai has built a custom natural language processing engine that can handle multiple commands at the same time. So you can ask it to, "Turn the living room lights off, close the blinds and turn on The Great British Baking Show." And because Josh.ai, can connect to dozens of smart home devices, it can complete all those commands simultaneously.
Josh.ai plans to use this new funding to build upon its hardware and software, and grow its distribution network. It also plans to hire more people for its team, which currently consists of about 30 employees.