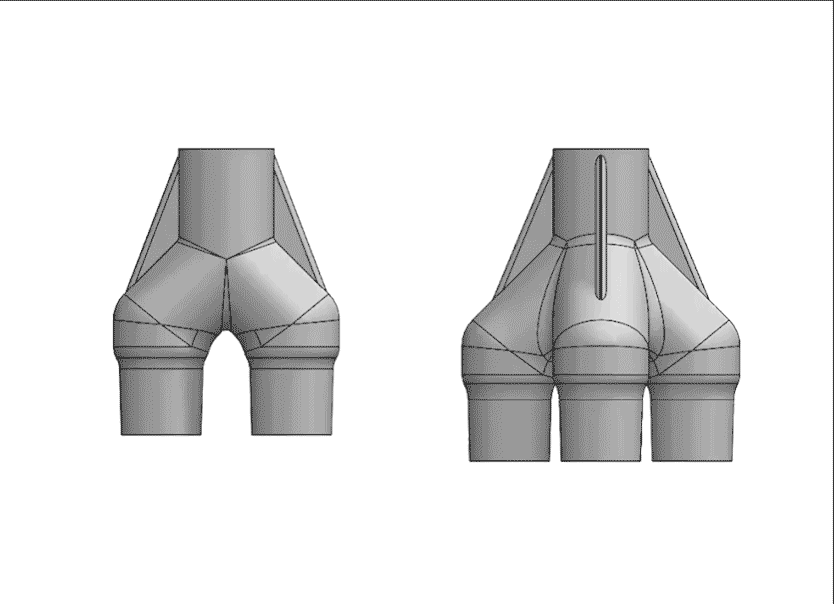 As the coronavirus pandemic approaches its peak in the United States, hospitals around the country are experiencing a shortage in all manner of medical equipment, including ventilators.
To help solve this problem, Jeremy Irwin, the CEO of Denver-based Agency Zero, has teamed up with Pittsburgh-based Gecko Robotics to spearhead Colorado Makers Unite. The initiative calls on anyone with a 3D printer to manufacture devices that enable ventilators to accommodate up to four patients at once.
The device was designed by Kevin Lowe, an employee at Gecko Robotics. It is meant to be a "last resort" for doctors, potentially keeping them from having to choose between two critically ill people.
Irwin says all you need to get involved is a 3D printer and filament. Makers Unite has made the blueprint for the device downloadable to everyone on its website. Plus, through a partnership with Project C.U.R.E, distribution is covered. Participants just need to package their devices securely, slap on a shipping label provided by Colorado Makers Unite, write "ventilator manifolds" on the side of the box, and send it to one of Project C.U.R.E's six distribution centers in Illinois, Pennsylvania, Texas, Tennessee, Colorado and Arizona.
Any devices that go unused in the U.S. will be shipped to developing countries in need of more ventilator capacity too, according to the initiative's website.
Irwin says the blueprints have been downloaded in every state and in several countries so far.
"If anybody knows anyone working in the ICU — nurses or docs — get this in front of them," Irwin told Built In. "If this simple device can be made in mass across the state or across the country and save lives, it's worth every second we put into this."