Hockey-stick growth typically refers to a company's turning point in revenue — but what if it referred to employees' growth within a company?
Kem Schieck was recently promoted to IT manager at Alteryx, Inc., her third promotion in three years. Her colleague, Senior Product Manager William Callaway, joined Alteryx in August 2018 as a product manager. And Sydney Firmin, who started in customer support at Alteryx two-and-a-half years ago, found her calling as a data scientist.
In a way, the moves made by employees mirror the growth the company is making as a whole.
"When I started, we had about 400 employees total," Schieck said. "Now we have more than 1,200 employees worldwide. I've watched the company essentially triple in size since joining almost three years ago."
While recruiting efforts amplified, so did the company's strategy: Since 2017, it has acquired five other companies, added new products to its suite of data science and self-service data analytics solutions, and grown its customer base to nearly 6,100 customers.
As a result, opportunities for employees abound. 
Amid these scaling efforts, the company's attention to the professional growth of its employees has heightened. Learning development initiatives focused on skill-building and leaders prone to recognizing potential ensure that growth stories similar to Schieck's, Firmin's and Callaway's won't be the company's last.
One of the toughest challenges for Schieck and her team has been keeping up with the IT needs for all of the company's new hires, but she says it's a great problem to have. This year, she and her team will lead the internal, company-wide adoption and implementation of cloud-based, secure data sharing and collaboration tools.
Firmin works in one of the company's newest arms of the business: data science innovation. Her growing team — under the direction of Director of Analytics Adam Blacké — plans to release a series of data science tools that will handhold users through the data science process.
As its customer base has grown, customers have begun to use the Alteryx Platform for new use cases, in different environments and on different machines run on varying degrees of power. This year, Callaway's team will intensify their testing efforts to meet the changes from their user base.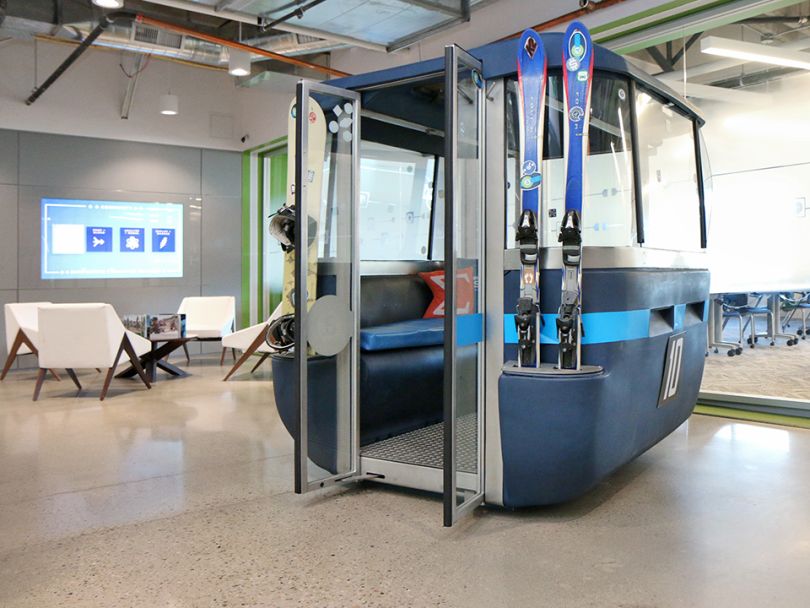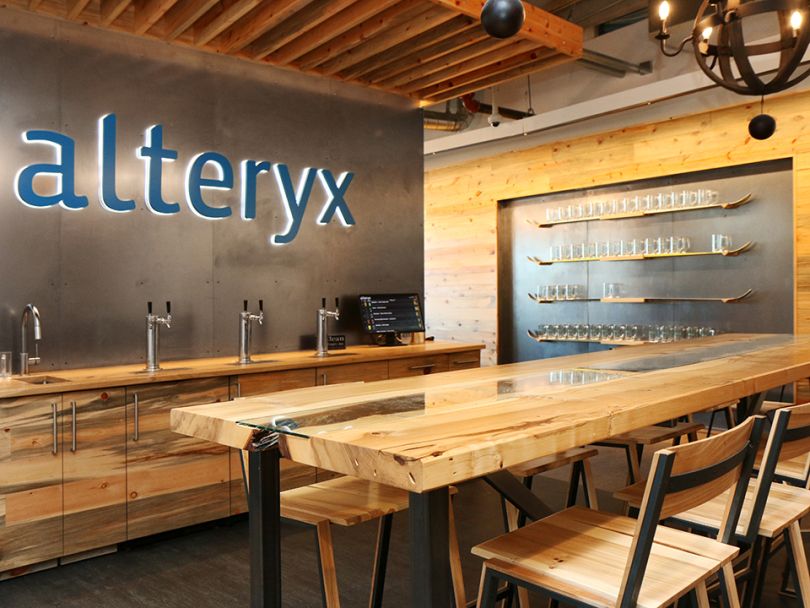 Walk us through your career path at Alteryx. What led to your promotions?
Schieck: One of the great things about the company is that leadership encourages you to utilize all of your skill sets to grow with the company. When my manager left Alteryx, I voluntarily stepped in and assumed the responsibilities of the role to keep our team moving forward. Two months later, I was promoted to that role. 
Firmin: When I was hired to customer support at Alteryx, I was hired with a focus on supporting customers with data science-type questions, like those around the data analysis software, R and Python. Then I transitioned to our online community team to create technical content with a focus on data science, where I received a lot of encouragement from my manager to pursue more of a data science role. When the data science branch in the organization opened earlier this year, I joined.
 
When my manager recognized my passion to be closer to the end user, he facilitated my transition."

Callaway: I came from an end-user SaaS product before joining Alteryx as a product manager for our enterprise product, Alteryx Server. When my manager recognized my passion to be closer to the end user by helping customers get hooked on new products, he facilitated my transition over to the Alteryx Designer team, which is very customer-facing and end-user focused.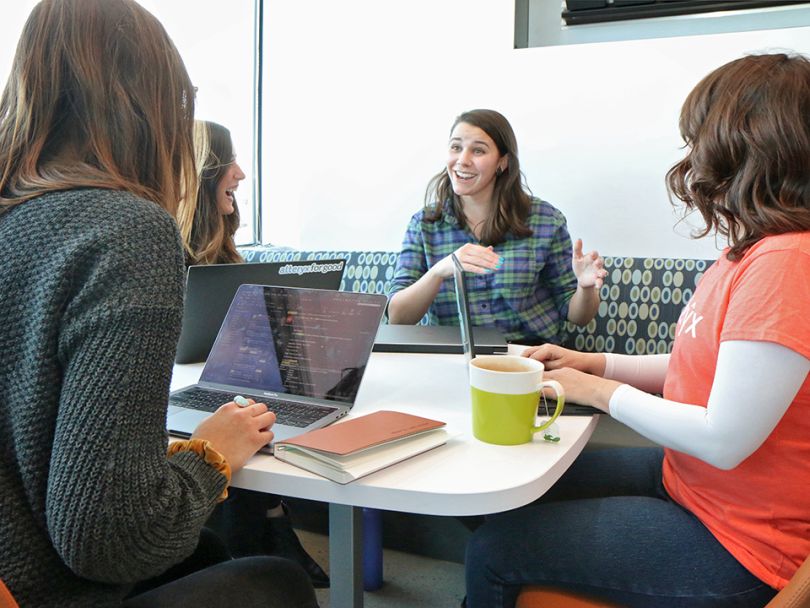 As you moved into your new roles in data science and senior product management, what learning and development programs have you leaned on?
Firmin: As part of my content role, the company sent me to a week-long AI workshop in New York where I learned about deep learning and natural language processing. I also have access to the O'Reilly Safari online platform to build on my skills.
Callaway: I've been pursuing my master's degree in computer science, and Alteryx has an education reimbursement program. While a product manager doesn't typically have a master's in computer science, they recognized, "Hey, he's really interested in this, and it will greatly benefit his communication with engineers and his understanding of the product from a technical side."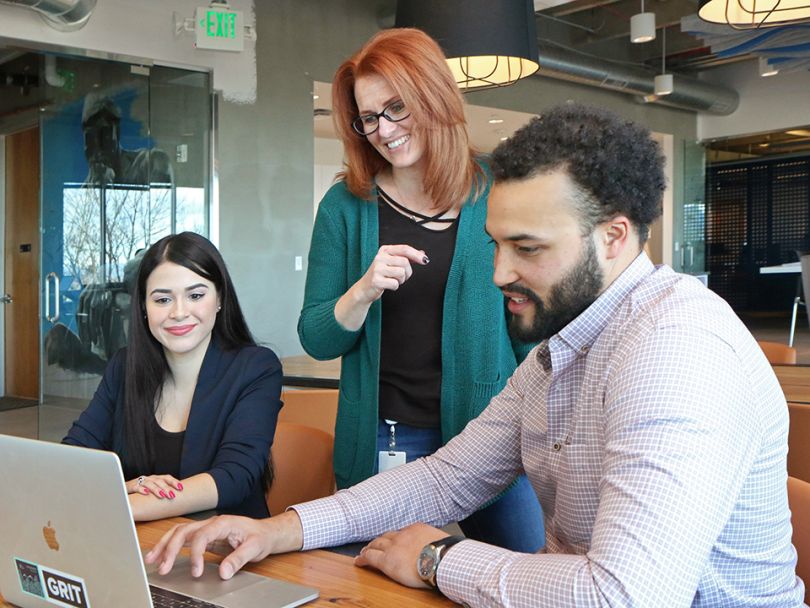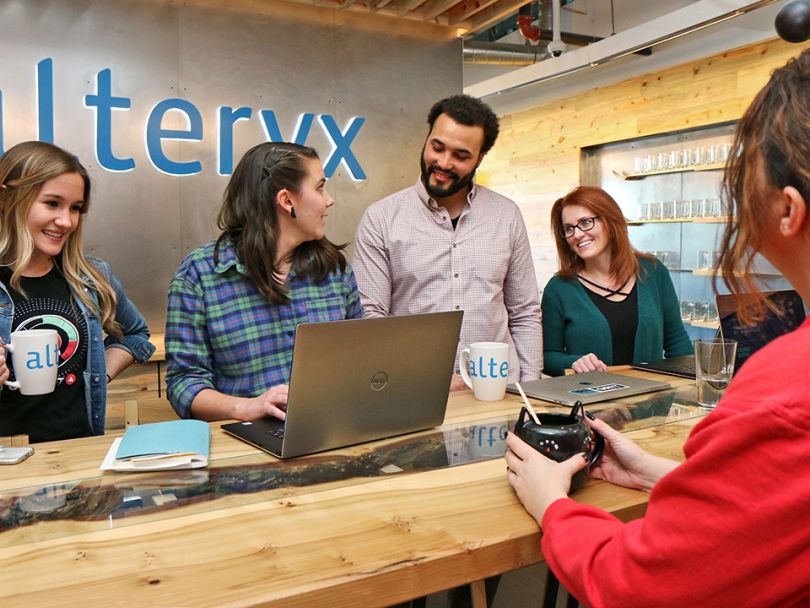 Does Alteryx offer other resources to support employees' professional growth?
Callaway: We started rolling out workshops and trainings within our Broomfield office that are administered by people throughout the company, as well as outside experts. Most recently, we had a two-day accessibility training that was available to the entire organization and focused on how the Alteryx platform can become more accessible to all types of users. Before that, we had a leadership communication workshop that recognized how to communicate effectively with different types of people.
Schieck: Everyone is given the opportunity to participate in leadership trainings — not just existing leaders. This gives everyone the ability to build on their skills before even entering a leadership role.
 
Everyone is given the opportunity to participate in leadership trainings — not just existing leaders."

Callaway: To avoid operating in silos, we also facilitate travel opportunities so that our teams can work with our remote teams — including our European Development Center — to make sure we act as a global company. 
Lastly, what projects are ahead for the next year? What opportunities does this create for people on your team?
Firmin: I'm on a smaller team, but we will be growing. We'll be looking into adding new functionalities and solutions to the Alteryx platform using data science and how we can develop end-to-end solutions for our customers. One thing that I'm specifically looking into is adding natural language processing capabilities within Designer.
Callaway: My team is working on our next-generation data analysis application. We're building best-in-class software applications from the ground up, which creates a lot of opportunities for the entire team to bring innovative ideas into one of our core products while utilizing modern software frameworks like React and Node.js.
Schieck: We'll be rolling out Microsoft's SharePoint and OneDrive to the entire company. We're pretty excited about doing this because it gives everyone the opportunity to collaborate very quickly and easily with the products, as well as keep the data secure and just give everybody the opportunity to utilize the newer products easily and quickly.