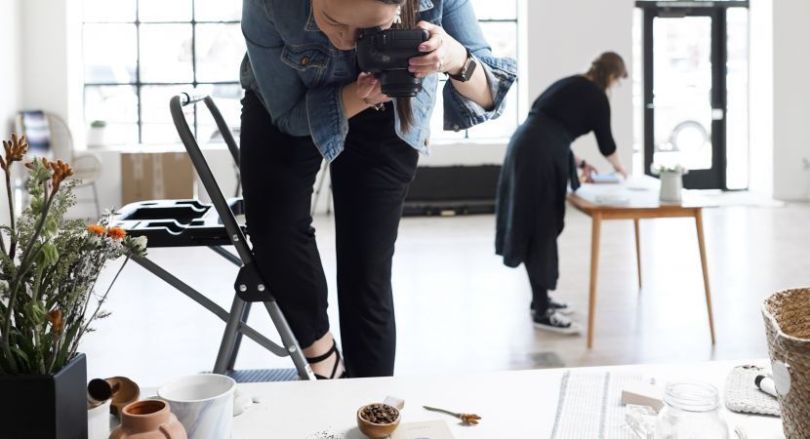 Content creation startup Soona recently announced it closed on a $3.5 million funding round led by Starting Line and Matchstick Ventures. 
The company makes professional, custom photography and videography accessible — and quick — for brands. Users simply book their photo or video reservation and then have the option to attend the shoot at its Denver or Minneapolis studios. If they aren't local, they can mail their products to the company and collaborate online. Soona charges $39 per photo and $93 per video and promises to deliver a finished product within 24 hours. 
Soona was launched in Denver in 2019 and has since garnered national attention for a "candor clause" it includes in investment contracts, requiring investors to disclose any credible accusations of discrimination or sexual harassment lodged against them. Soona began using the clause after co-founder and CEO Elizabeth Giorgi received an unsolicited, sexually explicit selfie from a potential investor. 
"I remember crying in the bedroom upstairs while my colleagues were having dinner downstairs because I just thought, 'Is this what I'm going to have to subject myself to if I want to raise this money and build our dream?'" Giorgi told NPR last month. "I've probably spoken to more than 100 female founders across the U.S., and I would say that half of us have a story."
The company, which has been described as a Kinko's for social media marketing content, previously raised $1.2 million in seed funding. 
According to the Minneapolis Business Journal, the company says this $3.5 million will be used to open studios in Austin and Minneapolis and further develop the company's offerings.