Most people familiar with HomeAdvisor recognize the platform for quickly connecting homeowners with local home service contractors. 
But the company's goal to leave a deep, lasting impression on the home services industry — and the 25+ million projects it has a hand in every year — extends beyond hosting introductions. 
"We're this market leader — but how do we go to the next step of solving and educating consumers and professionals about what's going on in this marketplace?" said HomeAdvisor's Chief Economist Mischa Fisher.
Behind its digital marketplace, HomeAdvisor continues to direct investments toward resources, education and new solutions that allow both sides of their business model to capitalize on their investments and career paths. 
For homeowners, that looks like ongoing education and tutorials that highlight the value in taking care of their homes. For service professionals, it's a series of initiatives that include new products designed to lock in more jobs, faster, as well as efforts toward raising the number of people who pursue careers in trade. 
Fisher and two of his HomeAdvisor colleagues share how its products and resources have evolved to make sure homeowners and service professionals get the most out of their time and investments. 
Farhana oversees HomeAdvisor's talent acquisition strategy across the entire organization, which includes nearly 4,000 employees and seven offices in addition to its Denver headquarters. 
Zeckser has been with HomeAdvisor for 11 years, nearly six times the average tenure for employees at major tech firms. He said the magnitude of the opportunity to transform home services and the talented group of people around him are what keeps him there.
Fisher came to HomeAdvisor by way of work as an economist and advisor in state and national governments. In his current role, he studies broader market trends, internal business processes and civic issues surrounding the barriers to homeownership and entering the trades.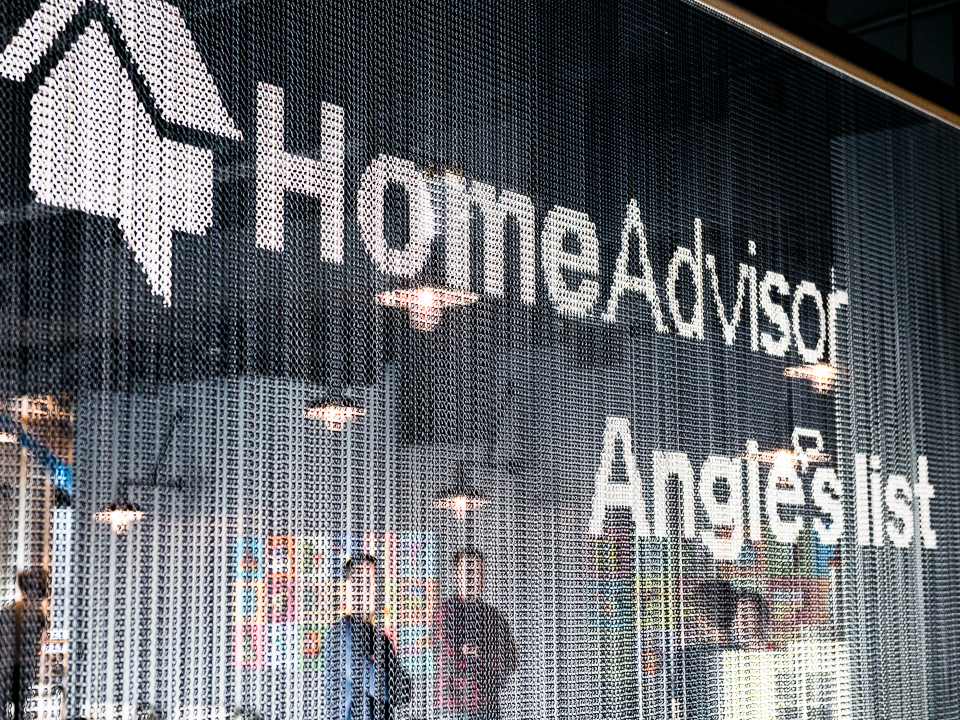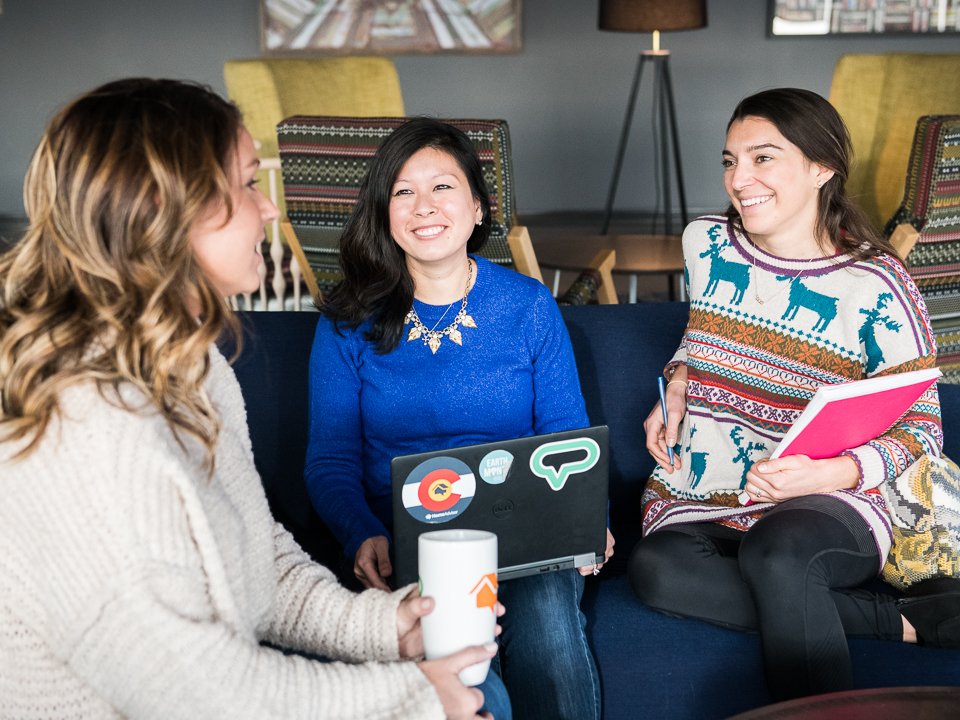 Investing in equity, and the role of HomeAdvisor
Buying a house is often a person's largest purchase in their lifetime — according to Zillow, the median price of a home is $226,800 —  but it can also be someone's most lucrative investment when homeowners take the time to maintain their home's upkeep and provide upgrades to increase a home's value.
While HomeAdvisor boasts a Rolodex of more than 260,000 service providers to homeowners at the click of a finger, it also offers a collection of resources to help homeowners understand how to maximize their investments, with or without the aid of a pro. This includes tutorials on how to wire a light switch, blogs highlighting the top home projects that make homes more sustainable, and even a pros and cons list comparing vinyl window installations to wooden ones. 
Sharfi Farhana: We're creating consumer-facing tools and experiences so that homeowners can have better education, transparency, as well as less fatigue, to complete some of the hardest projects that they will ever have to do. We capture the right amount of information so we can connect you with the best solution. And we ensure that the transaction on the action is mutually equitable.
Mischa Fisher: Homes are also deeply intimate places. This is where we spend a lot of our time and where people raise their families and go to unwind. Across all those things, we should optimize these spaces. These spaces should be places that we really enjoy, that we like to be in.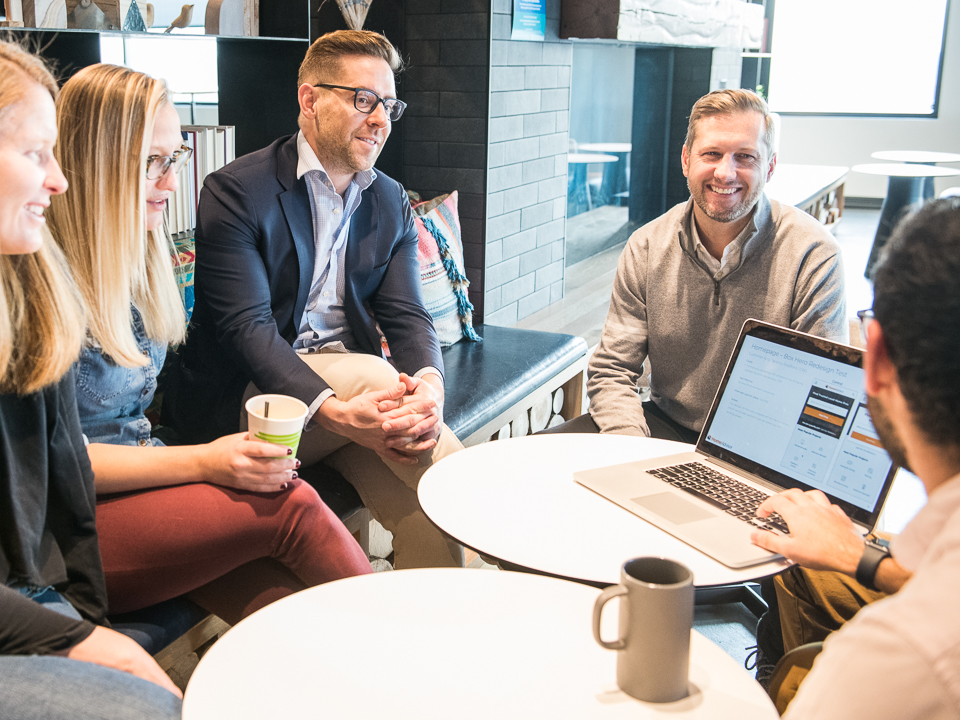 A two-sided home improvement marketplace
Like the two-sided marketplaces of the Ubers, OpenTables and Fandangos of the tech world, a platform like HomeAdvisor only succeeds when both user groups — the homeowners and the tradespeople — see the value.
According to Zeckser, homeowners expect quick access, transparent pricing, and easy bookings with labor professionals in their area, while tradespeople expect quality, verified leads who they can swiftly get in touch with. 
When both consumers and tradespeople share positive experiences, market efficiencies unlock time for both parties to be more productive and profitable elsewhere. 
Paul Zeckser: If you don't have happy drivers, happy restaurant owners, or happy theater owners who are supplying all of the seats, tables or cars, two-sided marketplaces don't work. We recognize the same is true in our industry. It's important that our professionals, the ones cleaning the gutters or cutting the grass, have a good experience when they engage with the HomeAdvisor product experience, and that they're getting a really good return on their investment, both in their time and the money they put into the platform.
We routinely hear from our customer service center how beneficial some of our service professionals have found working with us. We'll hear stories of people being able to dramatically grow their business — hire several new employees, invest in more equipment and new trucks, all sorts of things. 
SUCCESS IN THE SOUTH
In Tennessee, remodeling contractor Neil Satterlee sold $3.2 million in business from HomeAdvisor leads in five years, spending just 3.9 percent in advertising costs on HomeAdvisor during that time period. Today, he's cut his workweek to two days, spending his free time golfing and traveling with his wife "whenever, and wherever they want."
Fisher: There's a lot of friction in this marketplace, and we've got really intelligent people at HomeAdvisor working to solve all these pain points to make the experience as seamless and efficient as possible for consumers. It's also beneficial getting people into the trades and providing a stable source of income for people who do decide to go into it.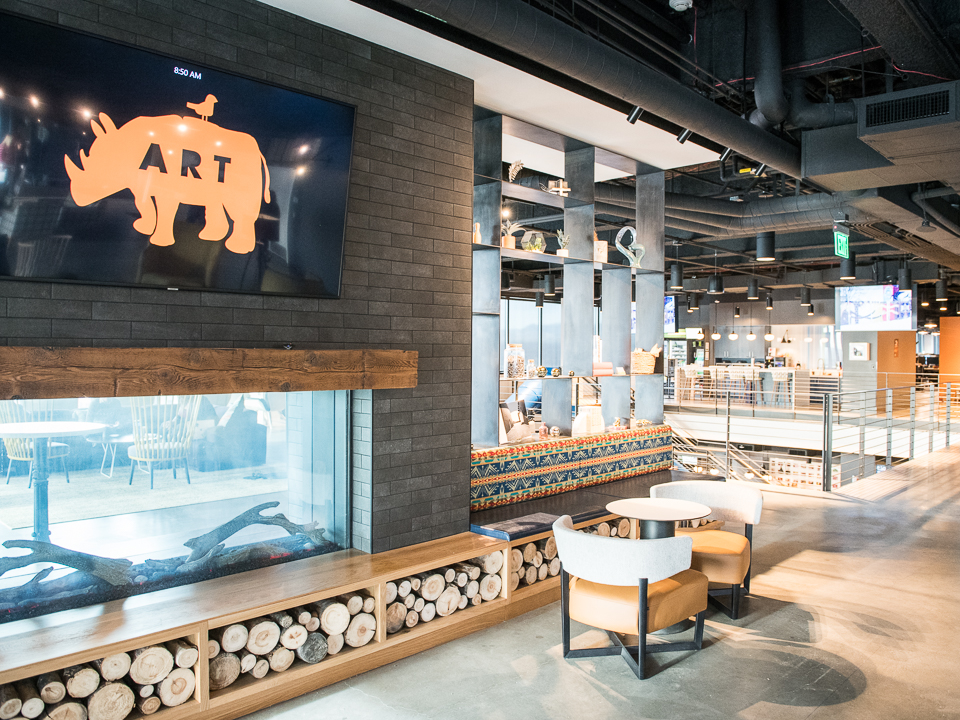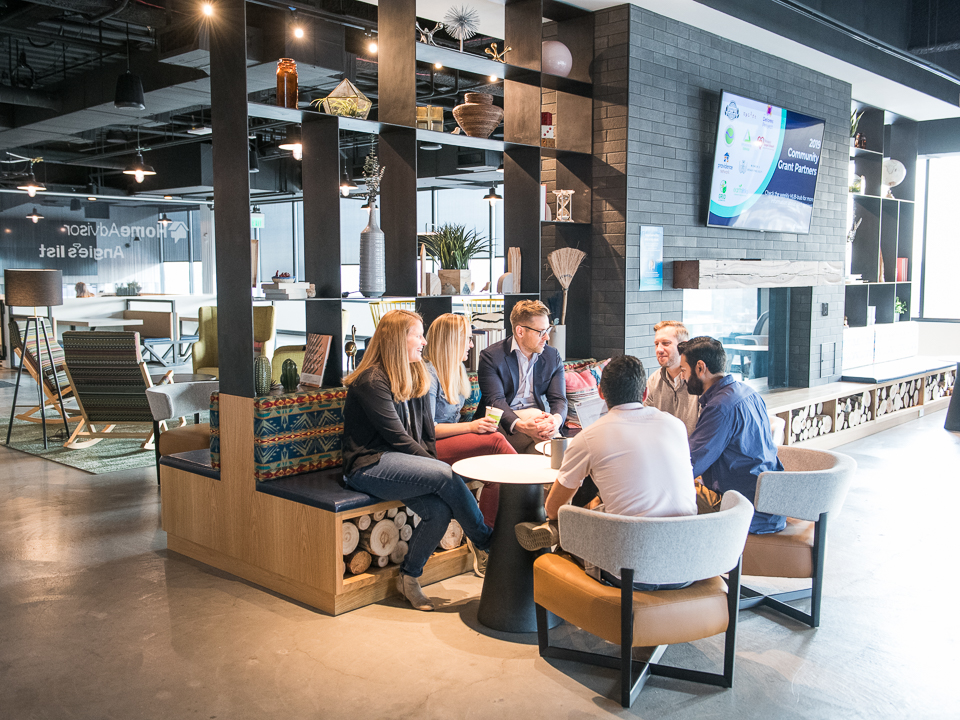 Creating products for two user groups
Ensuring both HomeAdvisor user groups have a positive experience begins with the product innovation itself, Zeckser said. His team embraces a balanced product philosophy that's heavily influenced by data and testing collected from both user groups. 
This includes paying attention to metrics like overall user satisfaction through net promoter scores, win rates — the percent of the time the service professionals completed a job — and retention rates. When those reflect higher numbers, the product team moves forward with a launch. 
Zeckser: Everything goes out with a hypothesis around what it's going to do for our end users, what kind of benefits it's going to create, and a measurement framework meant to decipher whether it's creating those benefits as quickly as possible. If we're not seeing certain metrics change with the release of a new feature, we roll it back. We're not going to do it if it doesn't improve the experience in the way that it was set out to do.
COMING SOON
In 2020, homeowners and service professionals can expect an enhanced mobile app experience; a new, secure payment platform that will allow them to transact directly over HomeAdvisor; and a new fixed pricing model. 
Zeckser: Our fixed-price services product will eliminate lead fees paid by our service professionals. Instead, we set the price, they see how much they will make and can indicate their availability while accepting or declining jobs. It's a lot closer to an on-demand experience for both the consumer and the service professional, and we think we're going to see really good retention numbers and net promoter scores with some of these new experiences we're rolling out.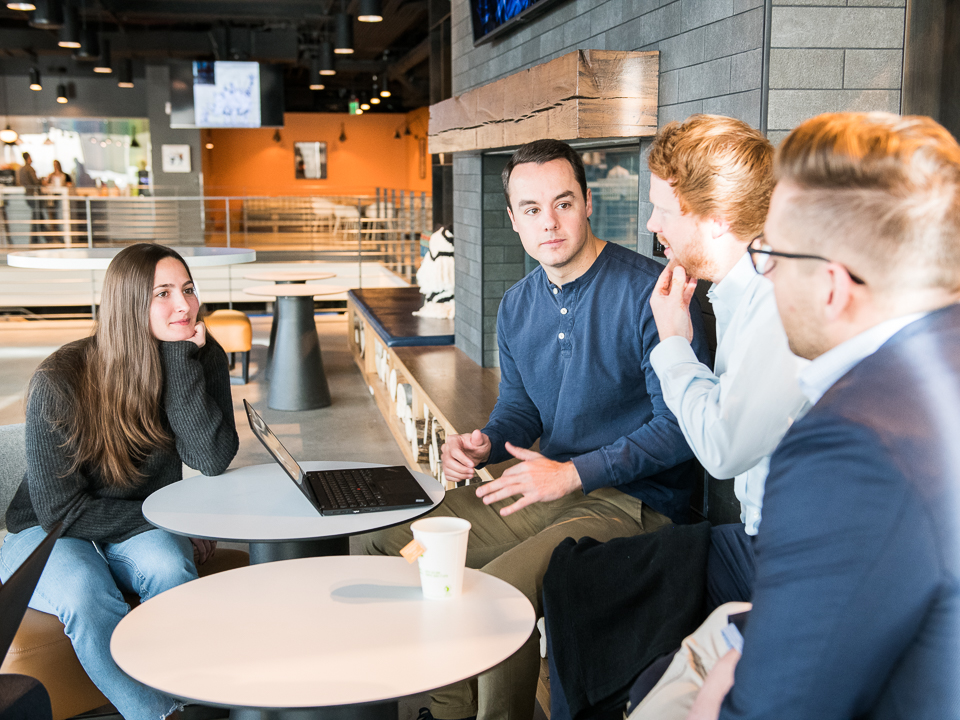 An advocate for tradespeople
Beyond offering services to support service professionals, HomeAdvisor is also investing to get more people to work in the trades.
Partially due to a culture hyperfocused on college degrees, pursuing a skilled trade career (like plumbing, carpentry or electric) is often overlooked even when it's a more suitable option for some students.
"The university has its place, but I think that we have oversold people on exactly how useful it is and in which circumstances," Fisher said.
For HomeAdvisor, drawing attention to a different career path — one that won't add to the $1.6 trillion in student debt — is part of building a community and platform for tradespeople. 
Farhana: Our education system directs everybody to a college degree, which overlooks the lucrative fields for individuals for whom college isn't the right path. Through technology, we're driving to elevate this industry so people understand that being a skilled craftsperson is an equitable career. Our product and engineering teams are relentless in their pursuit and invention of the digital tools and services necessary to transform the way tradespeople grow sustainable businesses. In success of this, we are also shaping consumer behavior from the inefficiencies of word of mouth to a seamless, digital solution.
INVESTING IN LABOR SERVICES
HomeAdvisor's Skilled Labor Shortage Scholarship awards six students across the country who plan to attend a community college, technical institute or university to study fields like construction management, plumbing, carpentry or interior design with a $2,500 scholarship.
Fisher: We recognize that we have a vital role to play in helping to solve the labor employment gap that currently exists in our country. Part of what we're doing is we're providing more knowledge to policymakers, the public, the press, and families to say, 'This is a problem, and you can grow a business in this way that's a real alternative to going to university.'