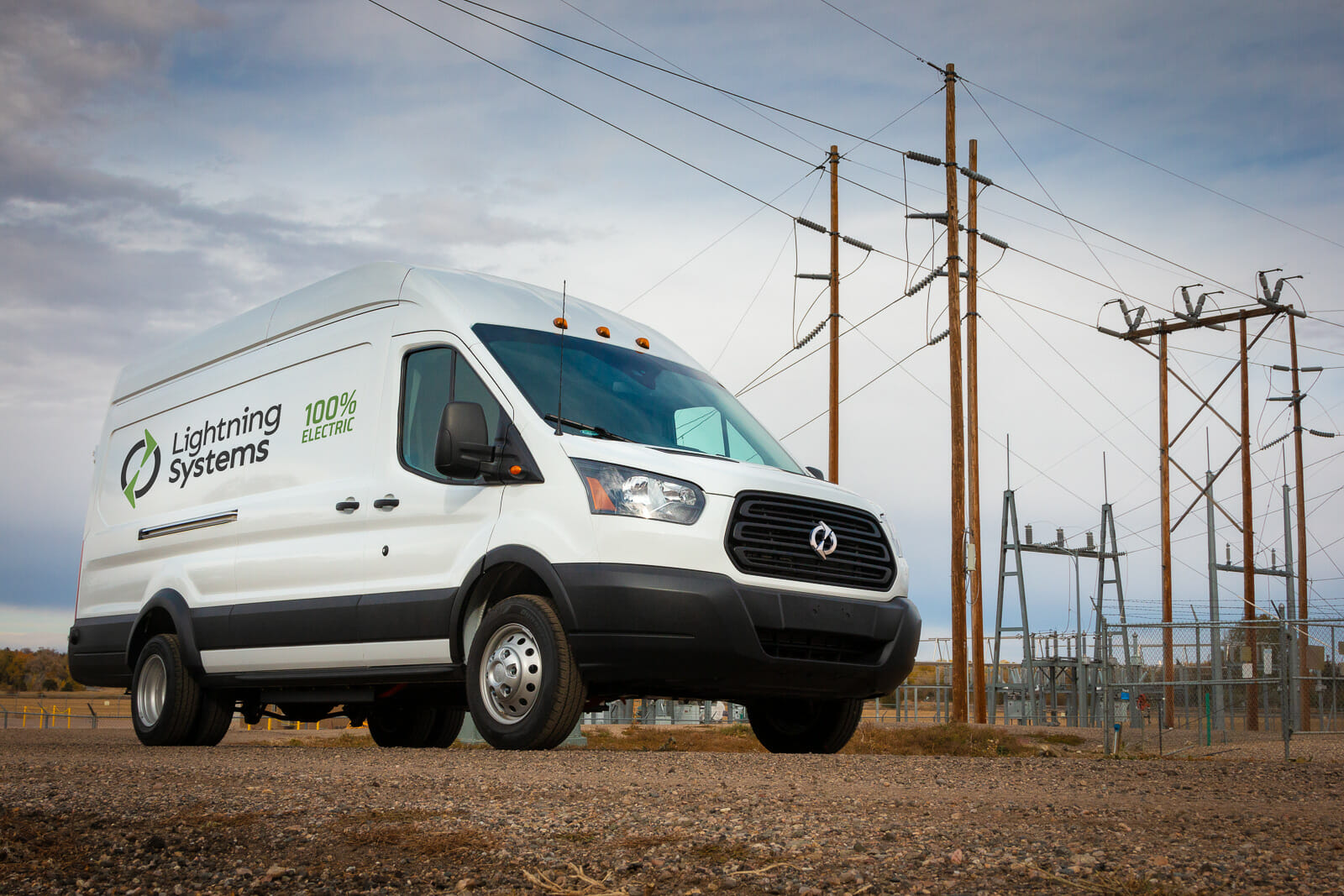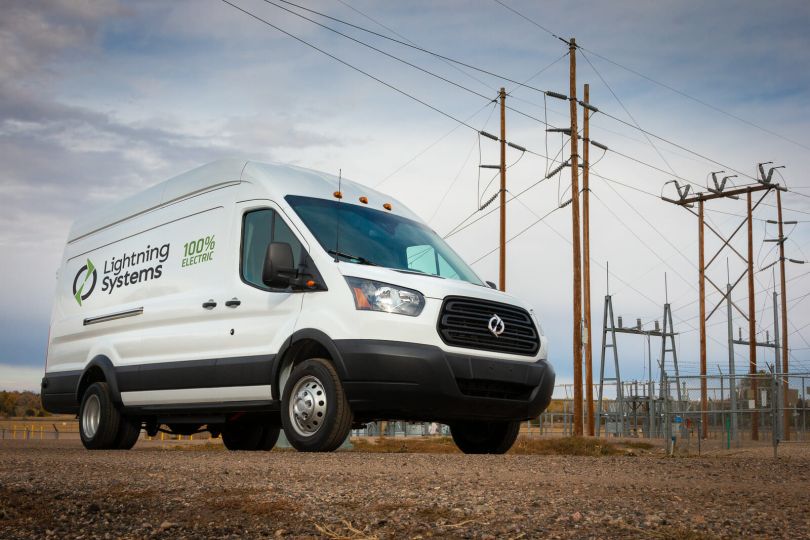 The California Air Resources Board proposed in October a law mandating half of all medium- and heavy-duty truck sales in the state be zero-emission vehicles.
The law hasn't passed yet, and it only applies to one state. But it signals a broader shift in how people — and governments — think about fossil fuels and the vehicles that use them.
To stay ahead of regulations, more commercial vehicle manufacturers and fleets are switching to electricity. As electric vehicle behemoth Tesla wrestles with its first electric semi model, Loveland-based Lightning Systems is ripping out trucks' combustion engines and replacing them with electric powertrains.
Lightning Systems attaches its zero-emission, battery-powered engines directly to a vehicle's existing engine mounts, enabling a variety of Ford and Chevrolet truck, bus and van models to be converted into electric vehicles for sale. It also can "re-power" used vehicles by replacing their combustion engines. 
The eleven-year old green tech company announced today it raised $41 million in venture funding to keep up with growing demand. 
As Lightning Systems scales its unique model, the climate-conscious can find plenty to like, particularly in terms of carbon dioxide (CO2) reduction. 
When a medium- or heavy-duty truck or bus burns one gallon of diesel fuel, it releases 22.5 pounds of CO2 into the atmosphere. Multiply that by all the cargo trucks and city busses in the nation, and you've got a whole lot of greenhouse gas. While normal cars are still the top greenhouse gas emitters, trucks and busses can be blamed for 23 percent of emissions in the U.S. 
Comparatively, a battery-electric vehicle emits zero CO2.  
Disposing of vehicles' existing combustion engines and manufacturing lithium batteries both have negative environmental effects, Lightning Systems noted in a blog post, but industry advancements should abate those effects over time.
The company's most recent funding round was led by BP Ventures with participation from Cupola Infrastructure Income Fund. Its total funding is $50.1 million, according to Crunchbase.