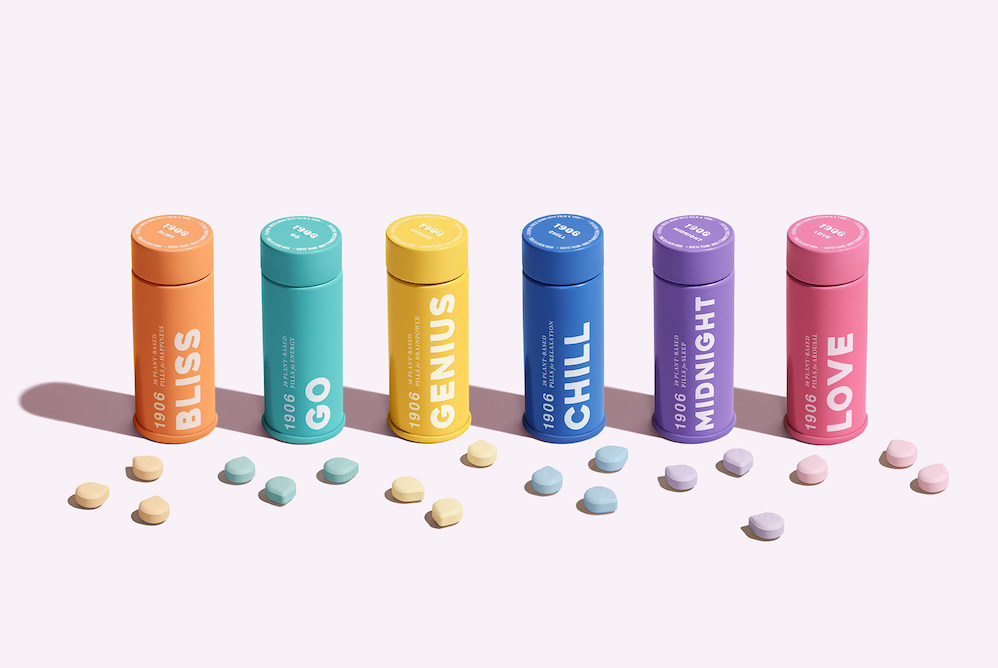 As legalized marijuana becomes more mainstream, companies have been getting creative with the ways to consume it. Not only can you get cannabis in its truest plant form — you can also find it in edibles, drinks, vapes, gels, lotions and so on.
Now 1906 has turned the drug into the form you're probably most used to when taking medicine or vitamins — tablets.
Cannabis brand 1906 recently launched Drops, which takes THC and CBD — the active chemicals in marijuana — as well as other plant-based medicine, and turns them into pill form.
In conjunction with the launch of Drops, 1906 also announced that it raised $18 million in funding.
THC edibles often have delayed effects, which can be a problem. It can take up to two hours for someone to truly feel the effects of an edible, and this often leads to taking too much or too little. Although 1906's Drops are taken orally, the company made sure its Drops were fast-acting by using lipid microencapsulation. As a result, Drops take effect in less than 20 minutes.
1906 released Drops in six different variations. Each one uses a different ratio of THC to CBD, as well as other active ingredients like caffeine or herbal aphrodisiacs. The Drops are named based off of their intended effect, including Genius, Go, Chill, Bliss, Love and Midnight.
Right now 1906's products are only available at licensed Colorado dispensaries. But with the new funding, 1906 says it's working on expanding to Illinois, Massachusetts and Michigan.
"With Drops, cannabis medicine has finally arrived. For far too long, consumers and patients have had to rely on smoking cannabis in order to get fast onset time and specific effects," 1906 founder Peter Barsoom said in a statement. "After years of R&D, we have finally brought a healthier, more effective product to the cannabis marketplace."