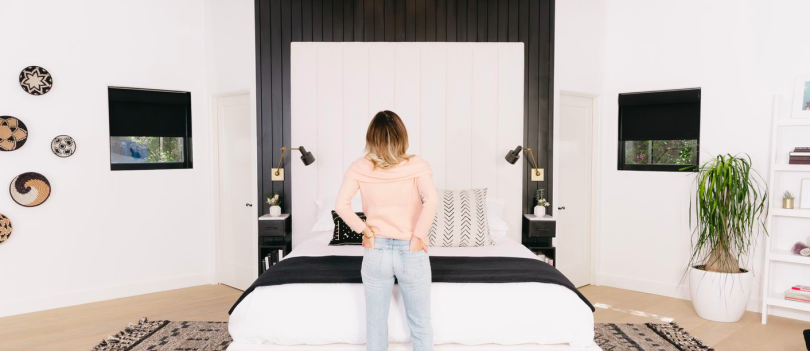 Search for "lamp" on Home Depot's website, and you'll get around 11,398 results.
At five seconds per lamp, it would take 16 hours to peruse them all. In that time, you could have filed your taxes, run a marathon or gotten ordained online.
E-commerce gives us options, but those options can overwhelm. Some clothing, body care and cosmetics brands combat this by using algorithm-enabled lifestyle quizzes to create personalized carts for users.
With interior design startup Havenly, your hunt for a lamp can get the same tailored treatment.
Visitors to Havenly take a "style quiz" by selecting their favorites among photos of posh interiors. Then, an algorithm serves up a few of Havenly's interior designers, and users can choose their consultant. Pick a room, set a budget and — voila — customers get a spread of product suggestions based on their preferences and the designers' visions. 
As the wider shift toward personalization has shown, these concepts are compelling to busy consumers. Havenly announced today a $32 million funding round to continue growing its brand and team.
"It's actually really hard for people to decorate their homes. So many customers only know of a couple of brands, because it's not a very branded space," Havenly CEO Lee Mayer told Built In. "If you and I show up to a party with the same shirt, it's not a big deal. But if I go to your house and we have the exact same living room, nobody wants that."
Mayer and her younger sister Emily Lancaster launched Havenly in 2014 after Mayer struggled to find stylish pieces for her new Denver home without pricey outside help. She'd never run her own company, but she had plenty of business experience — after getting her MBA from Harvard, she worked as a consultant at Bain and a VP and general manager at Bankrate, according to LinkedIn.
"I was a reluctant entrepreneur," she said. "I have a traditional business background, but I didn't know anything about design. Although now, obviously, I know a lot more."
Lancaster has since returned to New York City and scaled down her involvement with Havenly, but Mayer never looked back. Havenly's customer base has grown by 14 times in the last two years, and 60 percent of customers return for a second design project. It works with 400 vendors and serves customers with budgets spanning from $2,000 per room up to tens of thousands. 
The fresh funding will fuel a hiring push at Havenly, with plans for 75 to 80 new roles in the next year. Most hiring in the next six months will focus on tech positions, Mayer said, but the company will also add to its operations, customer service and design teams. 
The company is also testing in-home design services in select markets, Mayer said.
Havenly's total funding is $57.8 million, according to a company statement. Participants in the latest round include Foundry Group, Gingerbread Capital, Kickstart Ventures and Lerer Hippeau.