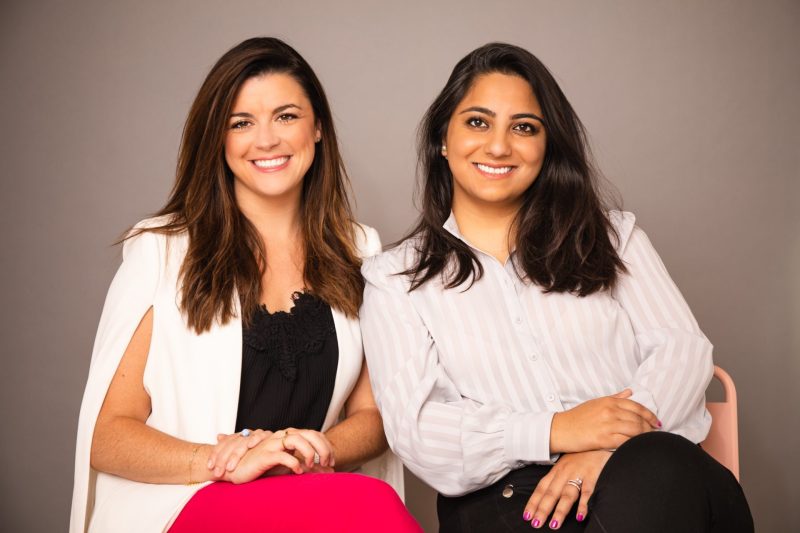 The SaaS explosion is great for some parties, like the developers who sell the software and the enterprises who use it to cut costs, boost revenue and streamline operations.
For others — namely, the employees who have to learn to use all those platforms  — SaaS products can sometimes feel like a thorn in the side.
Melanie Felay and Zari Zahra felt this pain firsthand when the San Francisco startup they worked at spent a million dollars on Salesforce but lacked the expertise to effectively onboard its team. The company's support staff were swamped with requests for help, and employees couldn't input data consistently enough to glean any insights.
Fellay and Zahra left their jobs to launch Spekit, a learning platform that integrates with other applications to provide in-app tips and training. The Denver-based company announced today it raised $2.54 million to continue growing. 
Since its start in 2018, Spekit has added companies like JLL, Hobsons, Bluewater Learning, Jagged Peak and Arterys to its client roster.
Traditionally, companies use classroom-style training or virtual courses to onboard new employees and keep existing ones apprised of new software. This works great until employees have questions and have to go searching through PowerPoint decks to get the answer, Fellay said. 
"If you talk to a lot of customers, they say often that they estimate that employees waste at least half an hour every day between getting struck in a process, or trying to figure out where the answer is to something and just not having easy access to answers," she told Build In. 
Spekit connects to a workforce's applications at a data-model level, which means it updates process manuals and other documents in real time. That way, employees don't have to make updates manually when their software changes or adds features. It also offers in-app help functions, so managers and support staff spend less time fielding questions and trainees spend less time asking them.
This integration also means Spekit can see a company's specs on a platform like Salesforce and automatically generate in-app training. There are also pre-packaged training templates that companies can tailor to their operations.
Spekit will use this funding to build out teams at its headquarters in Denver and its office in San Francisco. The company will hire six employees in Denver across its sales, customer success and marketing teams by the end of 2019, and about 10 more in 2020. These new hires will focus on launching an outbound sales program and forging new channel partnerships. Spekit's Denver office is currently a team of three. 
"It's really exciting to see how Denver is transforming. Just a couple weeks ago it was Denver Startup Week, and just seeing the traction and the amount of people that were there and the excitement that was around," Fellay said. "There are some really great Colorado-based companies that are helping create a name here, and we definitely want to be part of that."
Spekit's seed round was led by Bonfire Ventures. Matchstick Ventures and angel investor Dan Scheinman also participated. Scheinman was an investor in Treasure Data and Zoom, which went public in April and has seen its stock value rise 150 percent since the initial public offering. 
Spekit declined to share current or past revenue numbers.