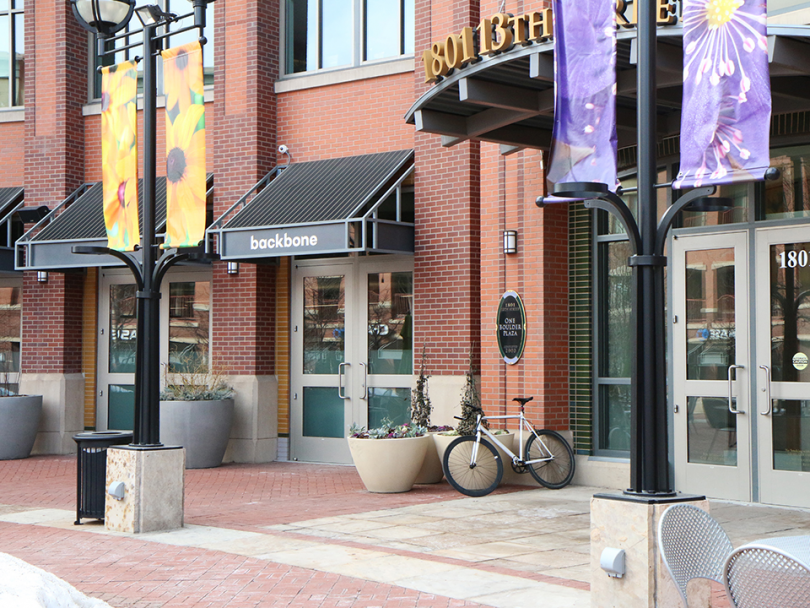 When it comes to fashion, waiting a week for a new pair of shoes is so last year. Today's age of two-day shipping and direct-to-consumer orders calls for speed, but those expectations can put a strain on brands making the products. 
That's where Backbone comes in. Through the Boulder company's cloud-based product lifecycle management software, brands are given tools to help them turn ideas into products faster to meet consumer demand. Not every brand needs to be direct-to-consumer, but the days of the traditional 18-month product lifecycle are over, Matthew Klein, founder and CEO of Backbone, told Built In. 
"Customers want their products shipped to their doorstep when they want it, and that's often same-day delivery," Klein said. "Companies are realizing if they want to compete in today's market, they need to revolutionize the way they're making and selling their products."
Backbone announced Monday that it has raised an additional $10 million in Series A funding to fuel those efforts. The round adds to the $8 million it raised last year and will help the company continue to grow its teams and expand into new industries. 
The last round helped the company confirm its product fit. Now, the company aims to double-down on its growth, Klein said.
"At one of our board meetings, we said, 'What we're doing is working, so let's put more gas on the fire,'" he said. "The investors were for it and that's what we did."
Klein launched Backbone in 2014 with his brother Andrew Klein. Both had first-hand experience in the fashion industry and had watched retail designers struggle with out-of-date tools. It often took more than 20 digital apps and dozens of people to make a product. That left a lot of room for error, Matthew Klein said.
With Backbone, the brothers combined all of the tools a retail producer needed into one cloud-based platform. The company's software not only allows brands to take a product from design to production, but it also integrates into work-related apps like Shopify, Netsuite and Slack to facilitate a smooth process. So far, the software has helped trim the production lifecycle from 18 months to less than six months, Klein said. 
Customers want their products shipped to their doorstep when they want it, and that's often same-day delivery."   
With this round, the company plans to double its team from 50 employees to 100 by the second quarter of 2020, and grow its customer base. Eventually, the company aims to be the go-to-tool of more than 25,000 consumer product developers. 
"We have a comprehensive roadmap," Klein said. "We believe we can now compete with legacy incumbents that existed before Backbone."
Foundry Group led the second Series A round.