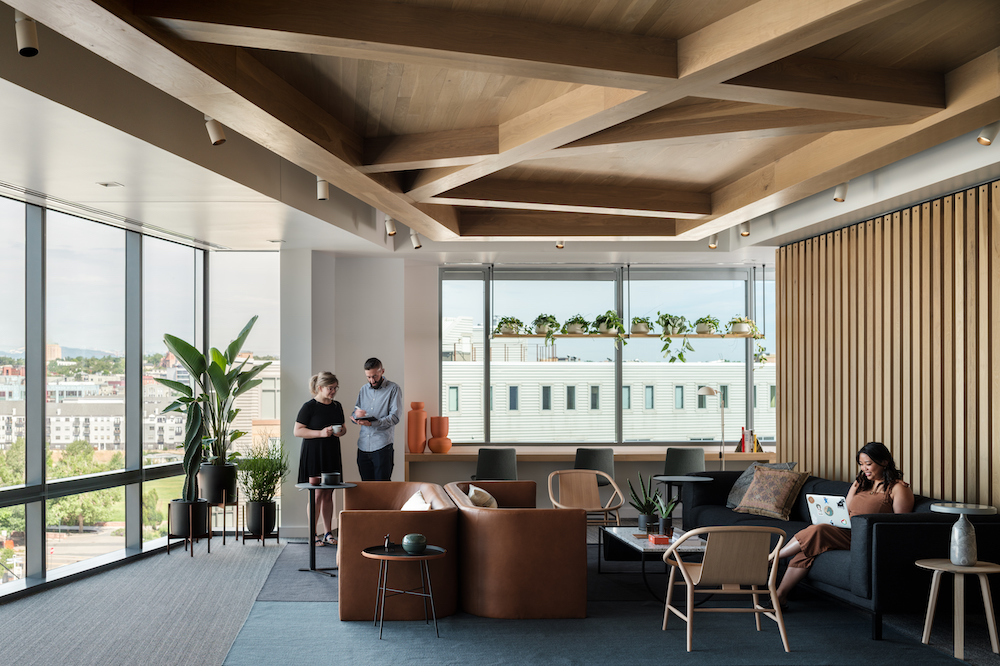 Denver, say hello to your newest neighbor — Slack.
The San Francisco-based company has officially arrived, unveiling its Denver office on Monday. The office — where work happens, as it were — will be located in Denver's LoDo neighborhood at 1681 Chestnut Place, Suite 700.
The move comes a little more than one year after Slack committed to opening an office in Denver after accepting $10.6 million in tax credits from the state. 
The Slack Denver office is 80,000 square feet spread across two floors. The company currently has 85 team members working in the office across all teams, with plans to reach 150 employees by the end of the year, according to a Slack spokesperson.
Slack will find themselves surrounded by some familiar faces from Silicon Valley in Denver. Within the last year, dozens of companies from the Bay Area have flocked to Colorado to expand their teams, including Facebook and Amazon. Slack also has several major customers in Colorado, including the University of Colorado, Galvanize and Denver Startup Week, according to the spokesperson. 
For Slack, Denver's thriving tech talent pipeline — which was recently ranked the eighth-best market for tech talent in North America — made it an ideal place to grow, said Ali Rayl, Slack's VP of customer experience, in a statement.
"Thanks to its decades-long history of investing in education and infrastructure, Denver is now home to seemingly limitless talent," Rayl said. "The region boasts a quality of life that's hard to match anywhere else. We're thrilled to be part of the supportive, welcoming, and growing tech community that's grown up along the Front Range."
Prior to becoming one of the fastest growing startups in history, Slack was the inadvertent byproduct of a gaming company called Tiny Speck. While the company was trying to create a massively multiplayer online role-playing game, they had developed a Searchable Log of All Communication and Knowledge tool for internal communication. The game failed to attract an audience, but that tool, which we now know as Slack, lived on, and the rest is history.
Slack is now a multi-billion dollar company with offices around the globe. They officially went public in June at $26 a share.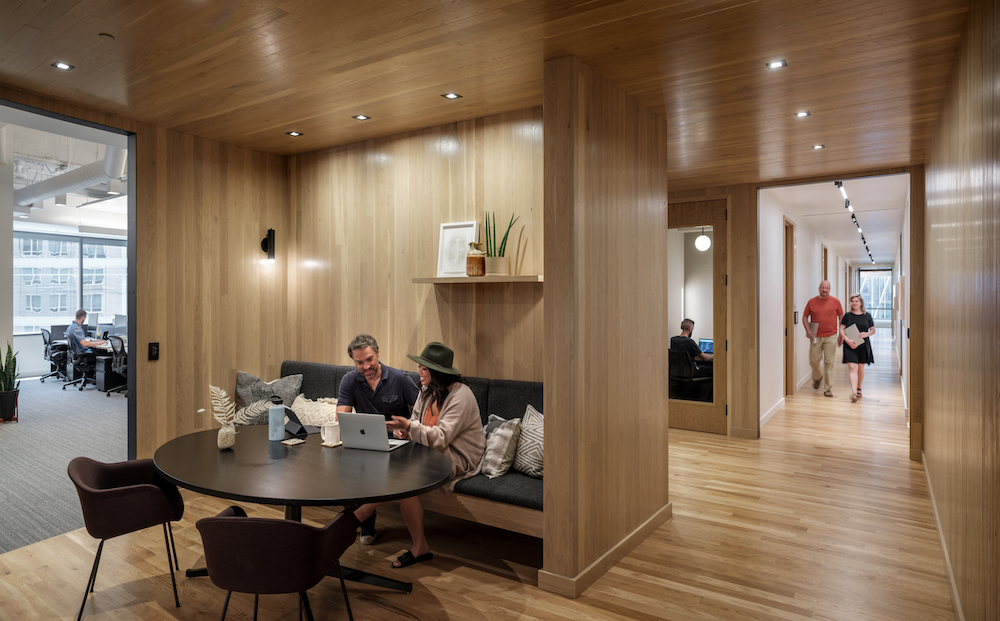 Slack partnered with local firms Saunders and Semple Brown to design and improve the office. The workplace will feature an open floor plan with dedicated sections and seating. The common spaces will feature the best views, the spokesperson said.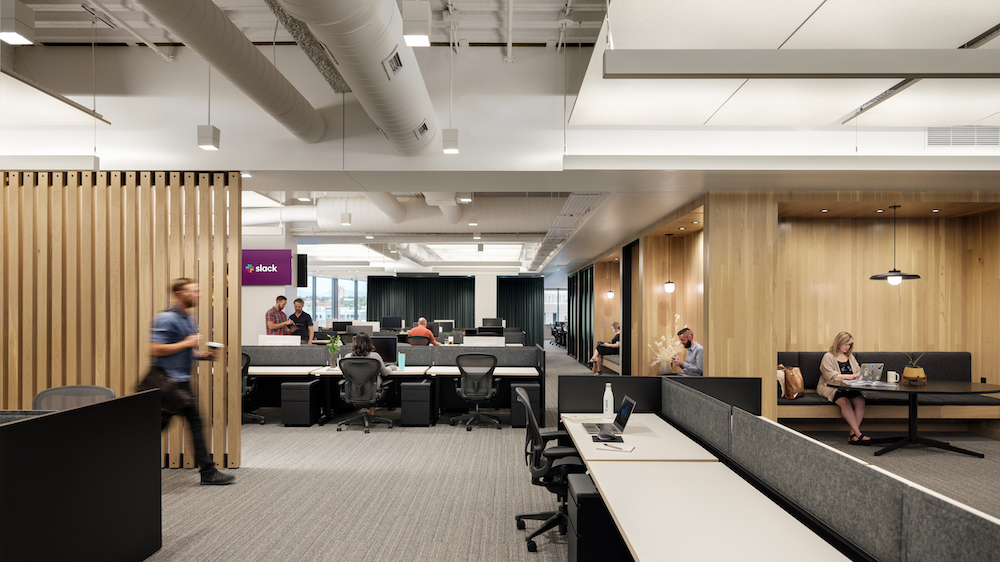 The walls will feature art from ArtLifting, an organization that empowers and supports artists living with disabilities or who are homeless through sale of their artwork. Of course, the Denver office will also feature beverages on tap and bulk snacks, too.