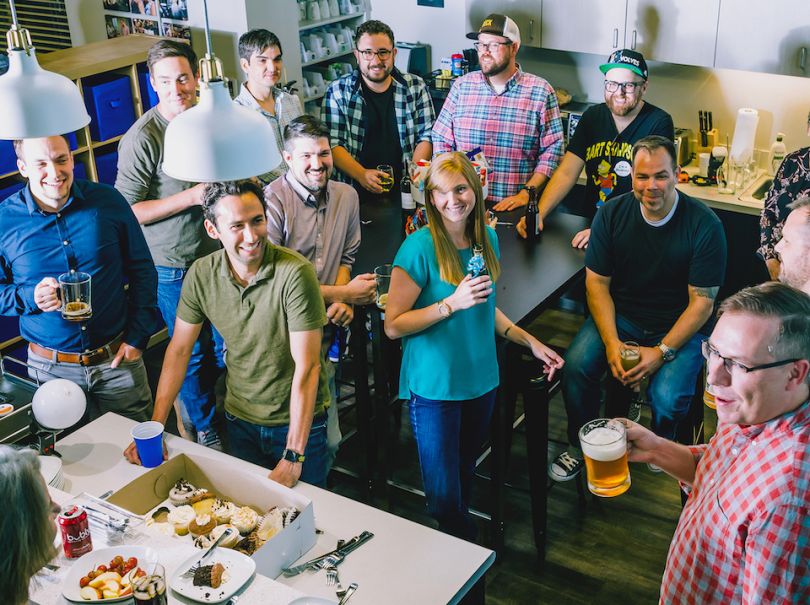 When Dave Conder founded BlueModus back in 2001, he set out on a mission to build a technology agency that was free of the slow, bureaucratic processes he'd been bound to in previous corporate IT roles.
Guided by his values of transparency, efficiency and humility, he sought to surround himself with like-minded techies who wanted to do impactful work and who shared a similar passion for providing value to clients — rather than filling their days with "meetings about meetings." And while a lot has changed since those early days, according to Conder, his team has never lost sight of that focus.
Today, as the company's CTO, Conder leads by example, embracing those deeply held values and driving them to the core of everything his team does. We caught up with Conder to learn more about the intentional culture he's created at BlueModus, and how it empowers each team member to do their best work.
Tell us a bit about what inspired you to start BlueModus. How and why was the company founded?
I started BlueModus in 2001. I had spent some time in corporate IT and became frustrated with big processes and meetings about meetings. I knew I wanted to solve technical problems and that I wanted to be surrounded by people who shared a commitment to integrity.
How has the company evolved since the early days?
Like a lot of technology agencies that started in the early 2000s, our early days were definitely the Wild West. We were running fast, adapting to the needs of our customers quickly while the landscape was changing even more quickly. We had started the company to get away from big, slow corporate processes — but eventually saw the need to adopt a version of our own.
Over the past four or five years, we really streamlined things on our end — everything from defining and embracing more agile methodologies to developing and automating DevOps best practices. I'd say that's really the biggest change. Rather than simply reacting, we're creating systems that make it easier for our team to make our customers successful. That has led to significant growth within the past three years, largely due to our ability to iteratively deliver change and value to our customers.
What values drive your team, and why?
When we talk about our values, we first focus on our team. People are at the center of what we do, and we know how critical it is to bring the right team together. Beyond technical chops or impressive resumes, we focus on some key human traits: Be helpful, be hand raisers and be humble. Then, we encourage our team to continue honing and fostering those traits.
People are at the center of what we do, and we know how critical it is to bring the right team together."
What's the breakdown of BlueModus's tech teams? How do those teams work together or with other departments?
Every project we embark on has what we call the "three-legged stool" at the head: a project manager, a solution lead and a strategic director. This team works together, representing the operational, technical and business leadership to deliver projects. Attached to this group are people from a variety of disciplinary teams: strategy and design, UI development, infrastructure and DevOps, back-end development, QA and project management.
How would you describe your leadership philosophy?
Transparency and vulnerability. This goes with both our colleagues and our customers. We know that honesty is a far stronger tactic than spin.
How would you describe the company culture at BlueModus? How is it different from other places you've been?
We hire adults. That comes with expectations, but it also comes with respect and autonomy. Those expectations are pretty simple, however: Ask for help and give help, be honest and listen. Though these seem like table stakes, we see it as a differentiator.
What advice do you have for web developers who are looking to build a fulfilling and meaningful career?
Everyone has something to teach you. Bringing that respect and humility to a project helps you build far more than applications — you build relationships. That's where meaning comes from.