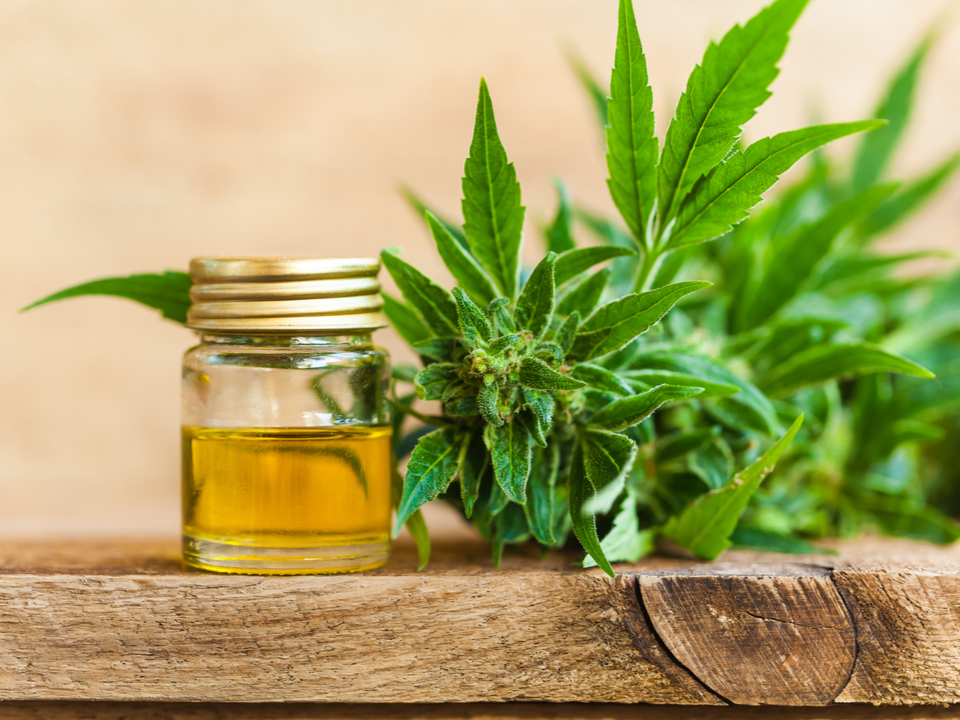 Since cannabis was legalized for recreational use in 2014, Colorado's entrepreneurs have wasted no time transforming the plant into a multi-billion-dollar industry. Now, the recent legalization of hemp has sparked a nationwide boom of CBD interest and investment.
And Colorado has a head start on the competition.
CBD, short for cannabidiol, is a derivative of the cannabis plant. However, CBD does not contain the psychoactive compound THC, and therefore does not induce a high. CBD is reported to induce a pleasant or relaxed feeling in some users, though, and is becoming increasingly popular as an addition to relaxation and self-care routines (just ask Kourtney Kardashian).
Because CBD can be derived from hemp, which does not contain significant amounts of THC, CBD is effectively legal in most states — sorry, Idaho, Nebraska and South Dakota. Though an increasing number of regulations are being put on the substance, entrepreneurs are working to maximize CBD's potential, and many of them are based right here in Colorado.
Boulder's own Mile High Labs just raised a $65 million loan facility to, as CEO Jason Roth explained, "secure one of the largest hemp purchases in market history." Founded in 2016, the company has become a frontrunner in the industry by creating a complete, end-to-end CBD product pipeline on an industrial scale.
We see CBD becoming a staple of everyday life, much like coffee and nutritional supplements."
"[We will use] these millions of pounds of biomass [to] guarantee we can continue to meet the increasing global demand for CBD," Roth told Built In.
CBD is getting so big, Roth said, that it is poised to outgrow the existing cannabis market in a few short years. 
"We see CBD becoming a staple of everyday life," he said, "much like coffee and nutritional supplements."
Continued Roth: "The industry's leading business analysts tend to agree with us: Brightfield Group predicts the hemp CBD market will reach $22 billion by 2022, outpacing the rest of the cannabis market combined."
In part, those predictions rely on the continued legality of the substance. While major crackdowns have yet to happen, restrictions are slowly creeping their way into the conversation. In New York City, federal regulators instituted a rule that prevents restaurants from infusing food or beverages with CBD.
Roth said much of the emerging regulation stems from a poor understanding of what CBD is.
"There are a tremendous amount of misconceptions surrounding CBD products, their effects and their uses, many of which are attributed to bad actors in the industry," he said. "A study by Penn Medicine found that nearly 70 percent of all cannabidiol products sold online are mislabeled, and we can empathize with the officials who are tasked with regulating this unique, naturally occurring compound."
There are a tremendous amount of misconceptions surrounding CBD products."
Part of Mile High Labs's mission has been to "set the record straight" on CBD via a combination of consumer education and rigorous compliance.
"Mile High Labs operates an end-to-end cGMP-certified facility and has developed one of the most scientifically advanced methods of extraction in the industry," Roth said.
Advocates hope that approaching the substance with pharmaceutical accuracy will help gain respect for the industry.
Others across the country are working in that same vein, with concepts that aim to bring access and normalcy to CBD. In Chicago, a pair of young entrepreneurs recently started LeafyQuick, a delivery service that partners with local merchants to bring CBD products to your door, a la PostMates.
Corporate entities are getting in on the action, too, with restaurants like Chicago health food chain Protein Bar offering CBD oil as a supplement to coffees and shakes, and Carl's Jr. piloting a CBD-infused burger on 4/20 (nice).
It's not simply humans who are feeling the benefits of CBD, though. Parallel to the human CBD craze is a full-fledged movement advocating CBD for pets. Research indicates that CBD can help ease pain related to issues like arthritis in dogs, and some vets also use it to treat pet anxiety. Companies like Pet Releaf have built their brand on pet-friendly CBD products, and companies like BarkBox have begun carrying products like CBD-infused dog treats.
If that's not the definition of a full-fledged movement, I don't know what is.