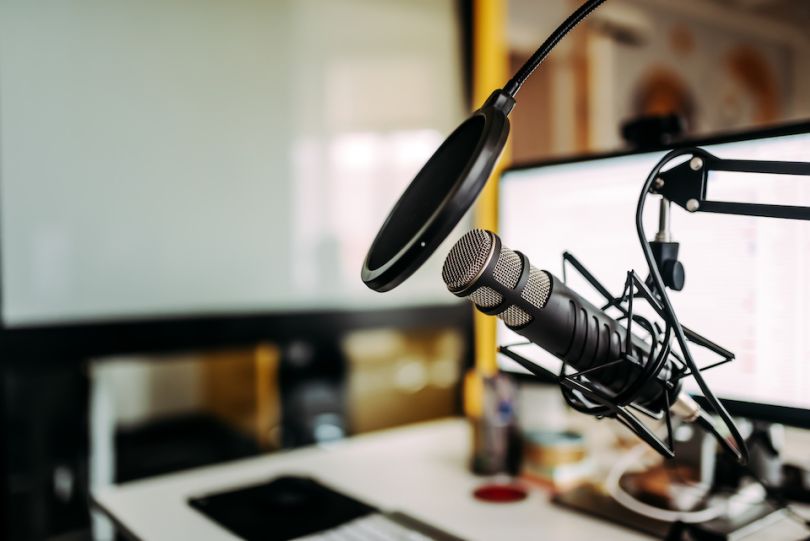 Though the medium has been around since the early 2000s, podcasts have continued to soar in popularity in recent years, making it easier than ever to consume the news, entertainment and information that enriches our lives — whether at our desks, commuting to work or taking a leisurely stroll with the dog. 
As it turns out, Colorado tech has some killer podcasts of its own. We took a look at six locally-run podcasts covering the Colorado tech scene and the people, events, organizations and businesses that make it great. Trust us — you're gonna want to tune in. 
Colorado TechCast
Hosted by Denver-based Scrum Master Trapper Little, the Colorado TechCast introduces listeners to the amazing entrepreneurs and companies that make up the Colorado tech community. In each episode, Little sits down with a different Colorado executive to discuss their experiences in business and technology and what they envision for the future of their industries. His guests include founders and CEOs such as P2Binvestor's Krista Morgan, PopSockets' Dave Barnett, Josh.ai's Alex Capecelatro and Couragion's Melissa Risteff — among many others.
Women Who Startup
Gearing up now for its fourth season, the Women Who Startup podcast is hosted by the organization's CEO and Founder Lizelle van Vuuren. Women Who Startup is a learning platform for women entrepreneurs and innovators around the world. Its podcast gives those women a chance to talk about the challenges and joys of starting and growing a successful business — what they're building, how they're building it, how they're raising money, finding co-founders, scaling their businesses and navigating the male-dominated world of startups.
PROCO360
Formerly known as Pro-Business Colorado, PROCO360 seeks to capture Colorado's entrepreneurial spirit through candid conversations with its local business leaders. The podcast is hosted by Dave Tabor, a former tech entrepreneur and current executive at the Colorado Chamber of Commerce. Going beyond shop talk, Tabor delves into the qualities that make Colorado and its entrepreneurial community special — including the meetings held over bike rides and beers or the unique spirit of collaboration that supports local business growth and innovation. Each episode features a different subject matter expert talking about their business journeys and the lessons they've learned along the way, leaving listeners with valuable takeaways for their own business success.
Sprint UX
UX nerds, rejoice — there's a local podcast for you, too! Each week, friends and UX professionals Michael Dusing, Kyle Coberly and Emily McCammon sit down for the Sprint, where they drink and discuss the hottest topics and news in UX, design and tech. Their conversations are not only enlightening but also hilarious and timely, spanning everything from the state of remote work and ethics in tech to the UX and design tools they're using in their own work — and just about everything in between.
Colorado = Security
By local security professionals for local security professionals, Colorado = Security is a must-listen podcast for anyone who wants to stay up to date on the people, organizations, events and businesses defining information security in the state. The podcast is run by Ping Identity's CISO Robb Reck and Pulte Mortgage's CISO Alex Wood and often features interviews with other C-level execs, as well as community leaders, event organizers and techies who are passionate about cybersecurity.
Mile High Hustle
Mile High Hustle is the official podcast of Denver Startup Week. It explores the "people, businesses and ideas shaping Denver" and tackles topics ranging from cannabis and cryptocurrency, diversity in the workplace and the many reasons why Denver is such a great place to start a new venture. The podcast launched last year in the months leading up to DSW, and though it's currently on hiatus, there's plenty of great episodes to tide you over until things heat up for Denver Startup Week 2019.
 
Got a local tech podcast you love that wasn't featured here? Let us know!