When it comes to tech, even the most fashionable designers and industry giants are hopelessly out of style.
Brothers and Backbone co-founders, Matthew and Andrew Klein, would know — they experienced it first hand working in the fashion industry. Day in and day out, they saw how retail designers were forced to rely on a patchwork of tools like Microsoft Excel, Dropbox, Google Drive, pens and paper, and physical bins of fabrics just to navigate the production process and make a shirt.
So, the brothers decided to team up and tailor a product development software platform — Backbone — for those companies. We spoke with Matthew and Andrew Klein and VP of Client Success Melissa Drayer about why their product is so integral to the world of fashion and where it's headed next.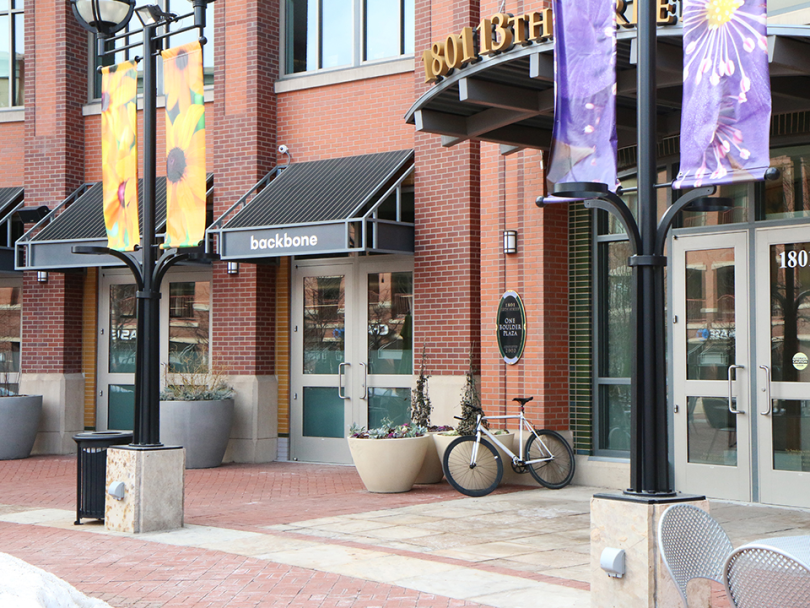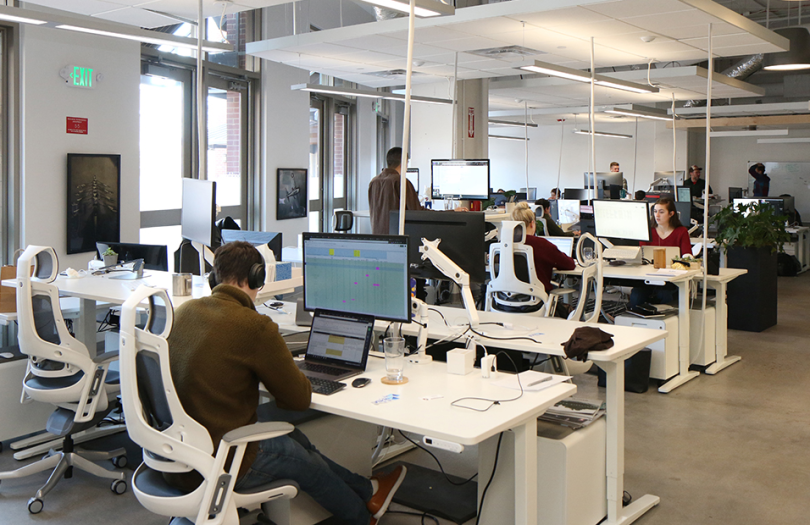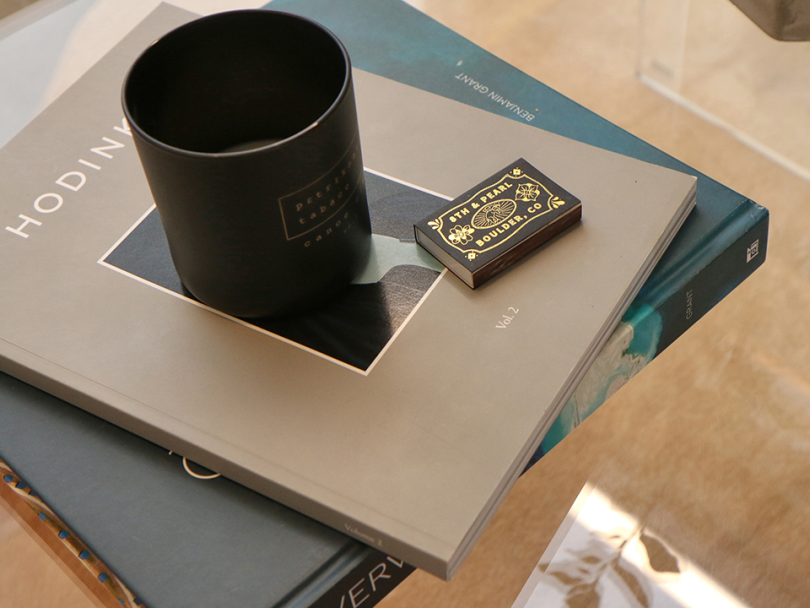 FOUNDED: 2014
EMPLOYEES: 41 (29 local)
WHAT THEY DO: Backbone provides a product development software platform tailored to consumer good companies, helping to streamline the design and production process to reduce lag and get products to market faster.
WHERE THEY DO IT: Boulder
THE PERKS: Employees receive unlimited PTO and a $100 monthly stipend for health and fitness.  
GROWTH SPURT: Backbone plans to grow to more than 60 employees by the end of the year.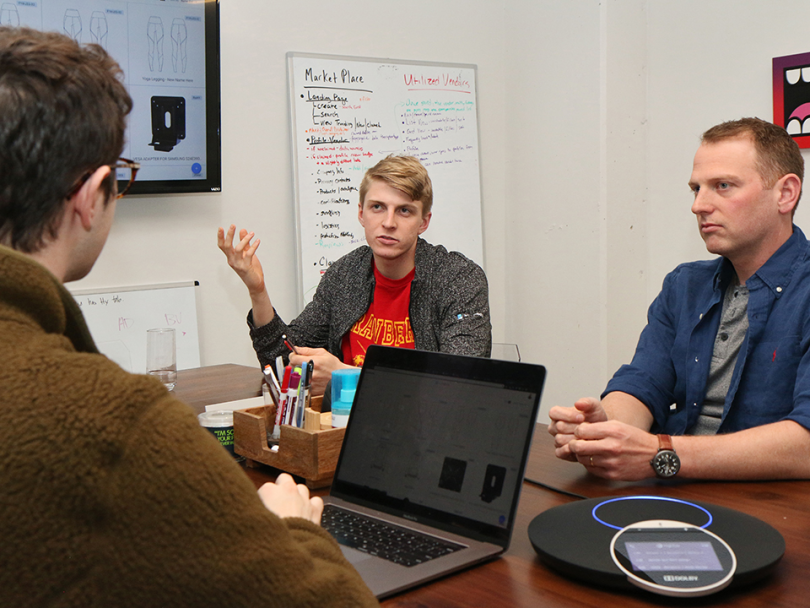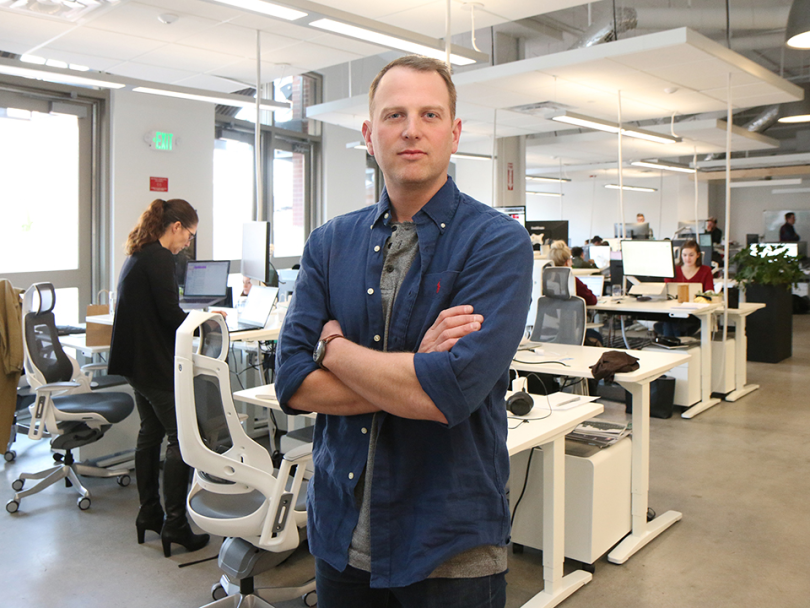 Matthew Klein, CEO, Co-Founder
Matthew launched Backbone in 2014 with his brother Andrew (both pictured above). Where Andrew handles the product development, Matthew oversees the business side of things, helping to set the vision and daily tasks for the company. 
BEYOND WORK: Living in Colorado, and recently adding a new office in Utah, there's no shortage of mountains for Matthew to explore. He enjoys spending time there whenever he can.   
You and your brother are both from apparel backgrounds. How did the idea for Backbone come about?
We ran in parallel careers before we started Backbone. Andrew worked as a product designer at Ralph Lauren, Tommy Hilfiger and some of the biggest fashion houses in New York City, while I operated apparel trade shows and consumer goods trade shows. That was my first exposure to how challenging it could be for them to get their products made on time. Meanwhile, Andrew was constantly telling me how broken the traditional processes were. So, we finally decided to do something about it and build a better, more modern product lifecycle management experience tailored to this new world that we live in.
What's it been like working with your brother to build a business?
He's been my best friend my entire life. We were super competitive playing tons of sports as kids, and it was always interesting because we'd each be better in different skills. We've always complemented each other, even in business. When we decided to start Backbone, it just made perfect sense.
Andrew runs the product and is our product evangelist. He's sat in the seat of a designer and knows our customers' pain points first hand, which has given us a huge competitive advantage. On the same token, I brought my brand relationships and business experience. So, we've been able to run together very quickly while respecting each other's lanes.  
We've always complemented each other, even in business. When we decided to start Backbone, it just made perfect sense." 
How does Backbone make that production process easier for companies?
Making products is difficult. You have to communicate with factories, set a delivery and launch date, choose the fabrics, figure out the cost, the size specifications, how many units you want to order, what factory or manufacturer you want to allocate the goods for production, and then you have to sample that product in order to get it perfect.
Before Backbone, companies had two choices: They could use a legacy technology that is likely to be cumbersome, expensive and not really built for today's brand, or they could patch together a workflow of 20 different applications. Backbone helps alleviate all of the pain points of making the physical product and centralizes all that data on our platform.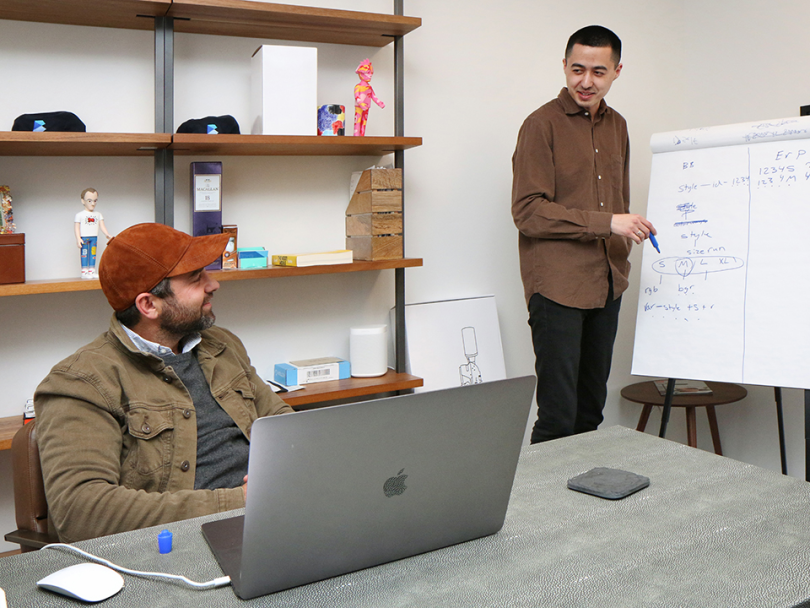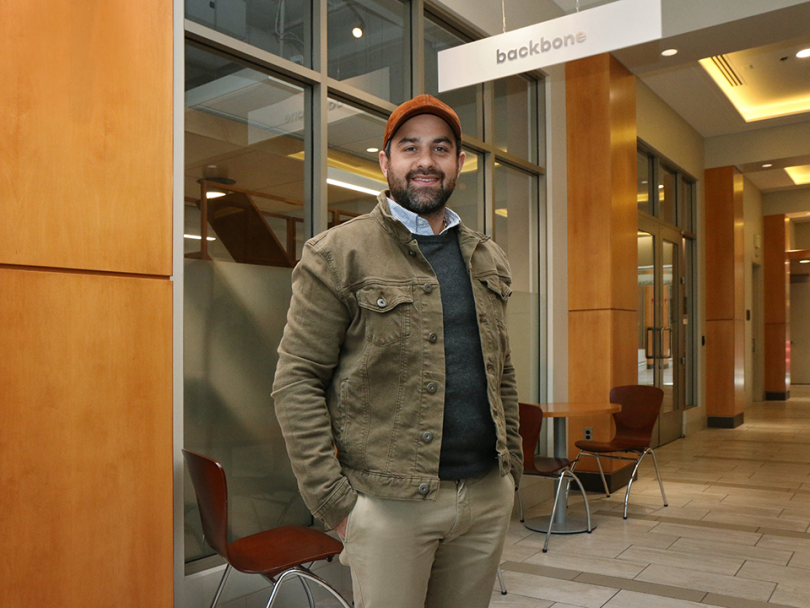 Andrew Klein, Chief Product Officer, Co-Founder
Andrew oversees the product side of the house, building the product strategy and roadmap for the company's product development software platform.
BEYOND WORK: Andrew approaches building a company like he does his daily runs — one step at a time.   
What has it been like working with your brother?
We share the same vision for the business. It's no different than working with any other counterpart, except that we're more of a one-two punch. He trusts me when it comes to product decisions, and I trust him when it comes to development decisions. And we wouldn't work without that.
People also see our camaraderie. We treat everyone like family at Backbone, and we care about each and every employee that we work with. I'm grateful that they've chosen to work for our company, and I owe them the same respect that I would give a family member. Considering how much time we all spend in the office, this is like a family. It's important to exude those types of vibes.
How has your previous experience in the apparel industry informed your current work at Backbone?
There are a bunch of skills that coincide. When you create a collection, you start at the alpha, you kick off the project and you understand who is in charge of what. It's a lot of tracking cost, budget, timeline, which is all similar to building an application. We take cues from the past, we think of how to rethink things — we don't always to reinvent the wheel, but we are blazing the trail for a lot of feature sets. In that regard, there's a lot of things that coincide and it's been a great journey thus far.
[...] We don't always to reinvent the wheel, but we are blazing the trail for a lot of feature sets."
When did you both realize you were on to something with Backbone?
Matthew got us meetings with a couple of New York companies, such as Kith, which was much smaller at the time. Yet, they were poised to become a leader in luxury streetwear and seemed to be a big dog in the New York fashion scene. We were able to get to them very early when they were using a patchwork system. The founder of Kith was in the meeting, and he was blown away by our platform. When we left that meeting, we knew we had something exciting.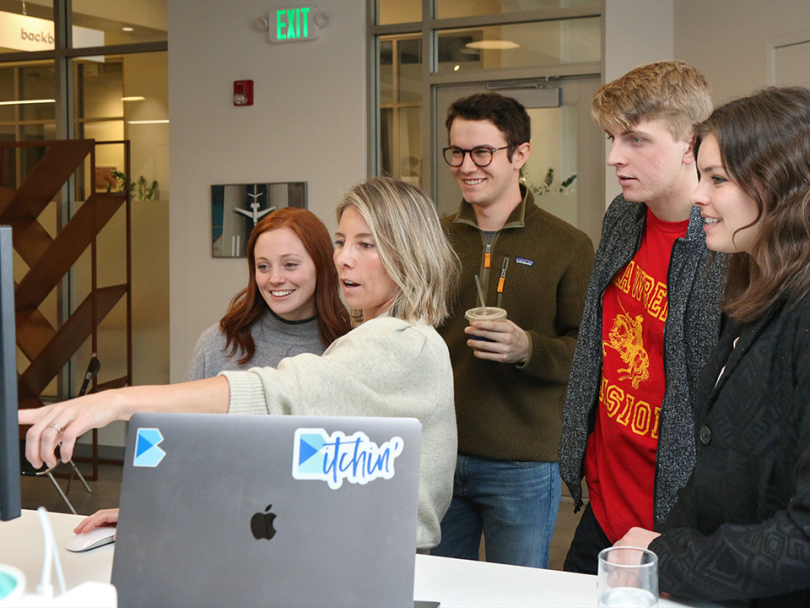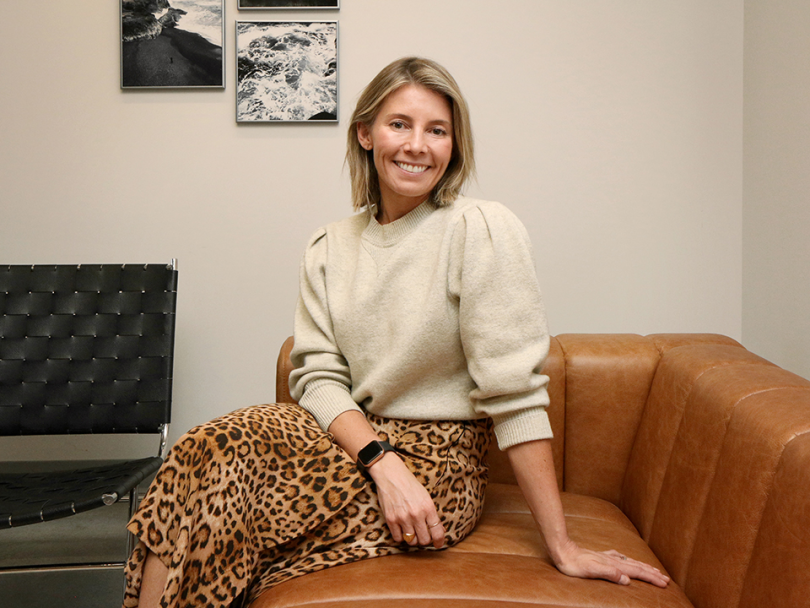 Melissa Drayer, VP Client Success
Melissa and her team work closely with the clients to train them on the product, understand their desired outcome and help them reach those goals. Her team then translates that information to the product team to help create a better product.
BEYOND WORK: Melissa is always on the move, dancing, traveling or hanging out at the beach. All these activities help her clear her mind.
Like Matthew and Andrew, you also come from a fashion background. How has your past work experience informed the work you're doing now?
I've been in the apparel industry for over 15 years with exposure to all sides of the business, from retail to merchandising, design, development, manufacturing, sales and marketing. I spent 10 years in the bridal business designing, manufacturing and selling bridesmaids dresses — nothing positions you better for customer service than that. But, what I love most throughout those experiences is working with people and understanding their pain points and helping them solve a problem.
I implemented Backbone while consulting for Taylor Stitch, an apparel company in the Bay Area. It was eye opening and I was instantly hooked. For me, Backbone replaced Excel, Dropbox, WeTransfer, Google Drive, Walls, bins of fabric, emails, handwritten design notes, calculators and pens — it changed everything. I have never used anything that could centralize your data, give everyone visibility and provide a collaborative environment.
We're still small, so anyone has the ability to get in at the ground level and have a huge impact on how we're building and scaling."
What opportunities are there for employees to shape the direction of the company or your team?
We're still small, so anyone has the ability to get in at the ground level and have a huge impact on how we're building and scaling. Being a product-led company, we are able to bubble up feedback and usage from our customers and inform the product and marketing roadmaps. So, there's a lot of cross-functional collaboration and partnership, which allows for further growth opportunities within the business. 
With Backbone poised to grow, what will your team need to do to scale?
We have our work cut out for us. We're launching a new platform, onboarding 100-plus clients, and we're re-creating a five-star knowledge base. We're also building a team and will be growing four times the size.
As a team, we have to adapt quickly because, with different verticals, no two companies are alike. Even if we stay within the apparel vertical, they're all different, and we have to be flexible in the way that we approach customers. And, while we want to continue with our high-touch, white glove customer service, we are really pushing to expand on our low-touch, tech-touch support. We're growing fast and our clients are scaling quickly as well, so we need to be able to adapt to that growth and get them up and running as quickly as possible. Driving adoption and seeing value in the product from day one is no small task.