Building a successful tech company takes some serious work — but it can (and should) also be a whole lot of fun. At the heart of that is the place where all the hard work actually happens: the office.
Combining both function and fun, offices today are leaning on features like cozy communal spaces, game rooms, colorful murals and open floor plans to help everyone do their best work — and enjoy themselves in the process.
Three local tech companies gave us a look behind the scenes, showing off their favorite office features and sharing how those features create an environment that gets everyone excited to come to work every day.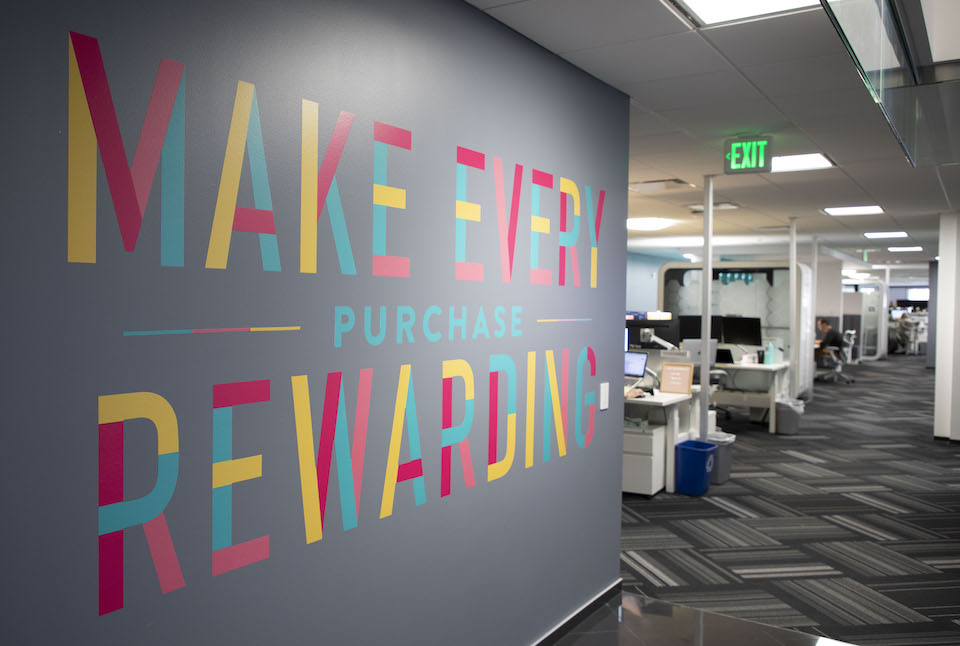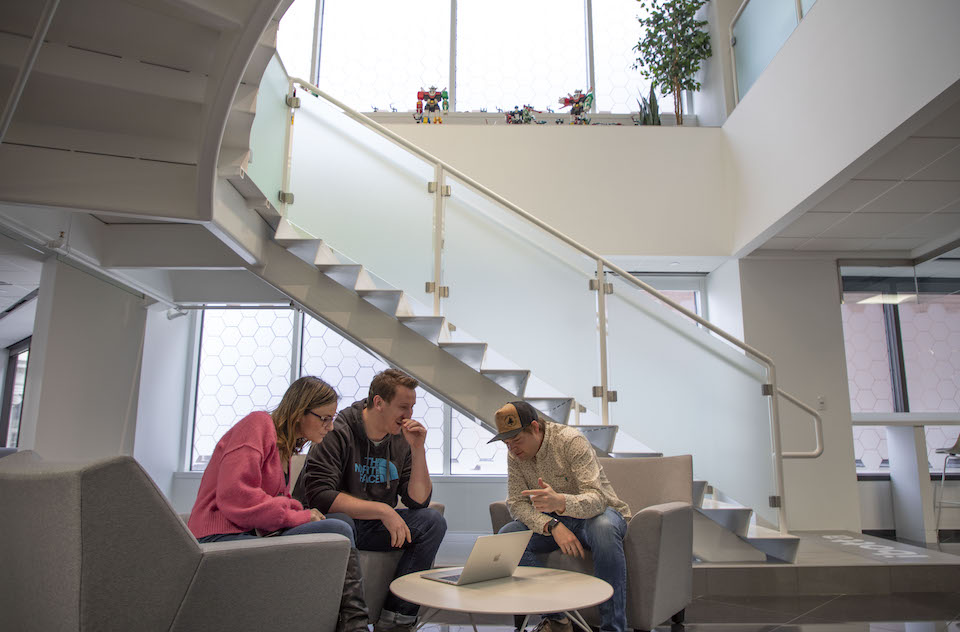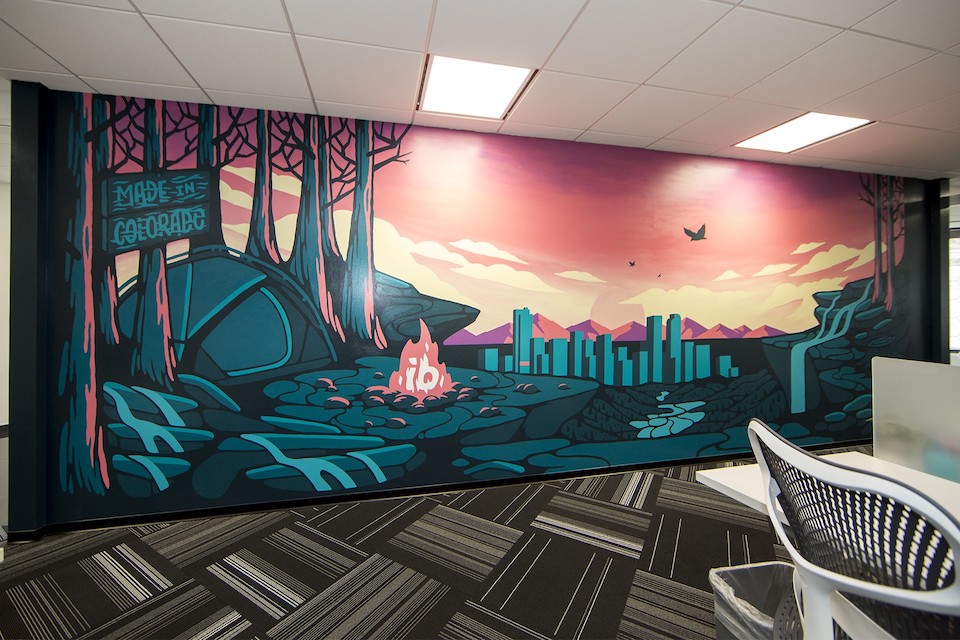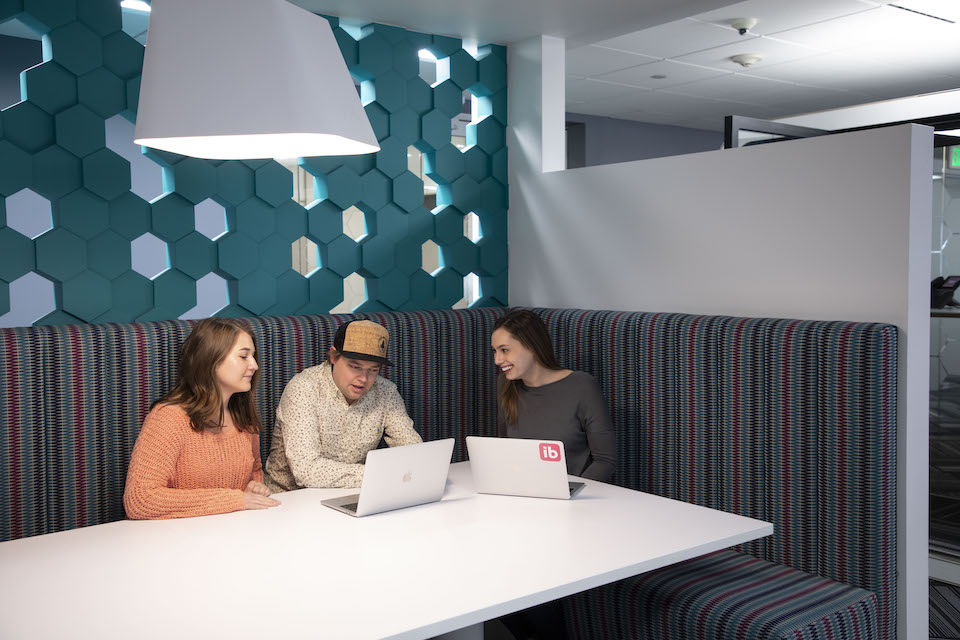 Ibotta's mobile shopping app is transforming the consumer experience, helping shoppers earn cash back on everyday purchases like groceries, electronics, home goods, clothing, gifts and office supplies — directly through their phones.
Number of Colorado employees: 619 in Denver (421 are full time)
Office square footage: About 71,000 square feet
Move-in date: April 2016
What was the most important consideration for your team in designing the space?  
"The most important considerations for our team when building out the new office were creating a collaborative space, comfortable work stations — with stand up-sit down capabilities — and an aesthetic that's in line with the Colorado environment we are so proud to live in," said Office and Facilities Manager Nora Rioux. "For us, this meant fewer closed offices with a more open layout, clean lines, a Denver mural and plenty of community space for weekly company-wide stand-up meetings."
What features of your office do employees love the most, and why?  
"Our employees especially love the shared community spaces," Rioux said. "We have booth seating, sofas and shared tables across the floor plan to encourage people to collaborate and move around during the business day. We have four kitchens where employees can enjoy local coffee or a sparking Bevi drink. We have private, soundproof phone booths, ideal for taking calls or one-on-one meetings.
"Fun fact: we name all of our conference rooms after inspiring people. Our 'RBG' conference room that overlooks the courthouse is named after Ruth Bader Ginsburg, and 'Caldwell' is named after local climbing phenom, Tommy Caldwell."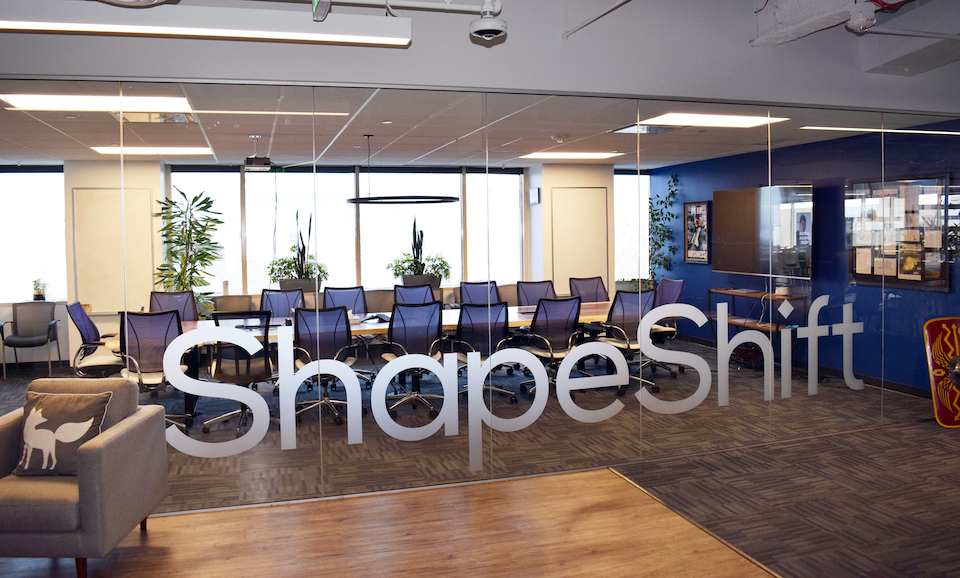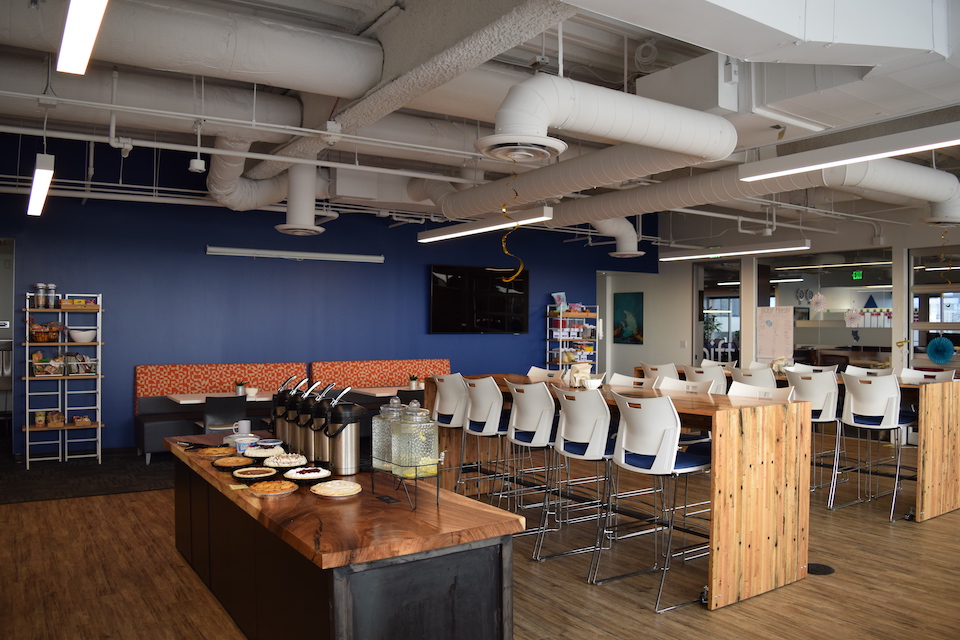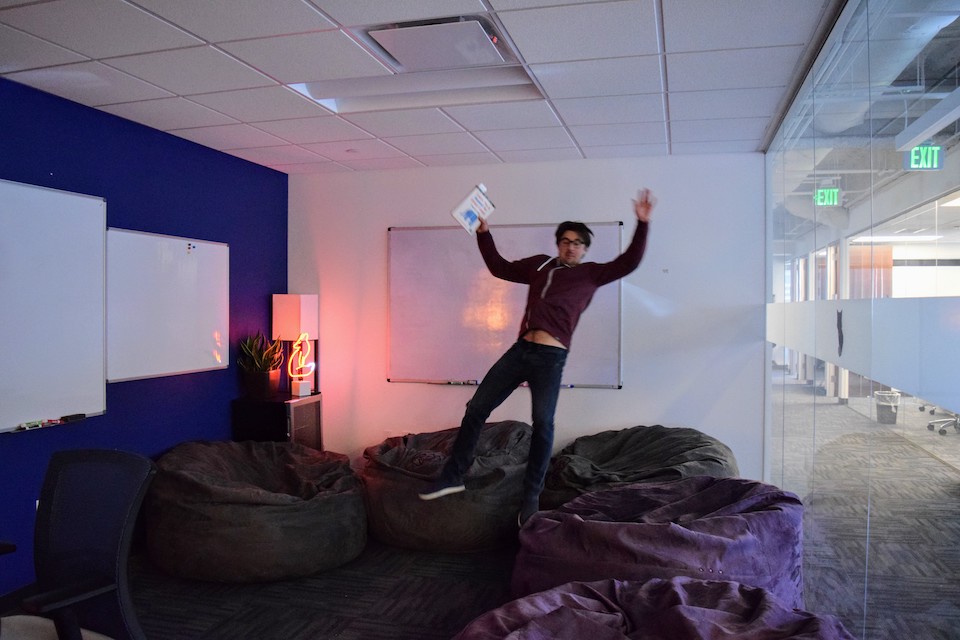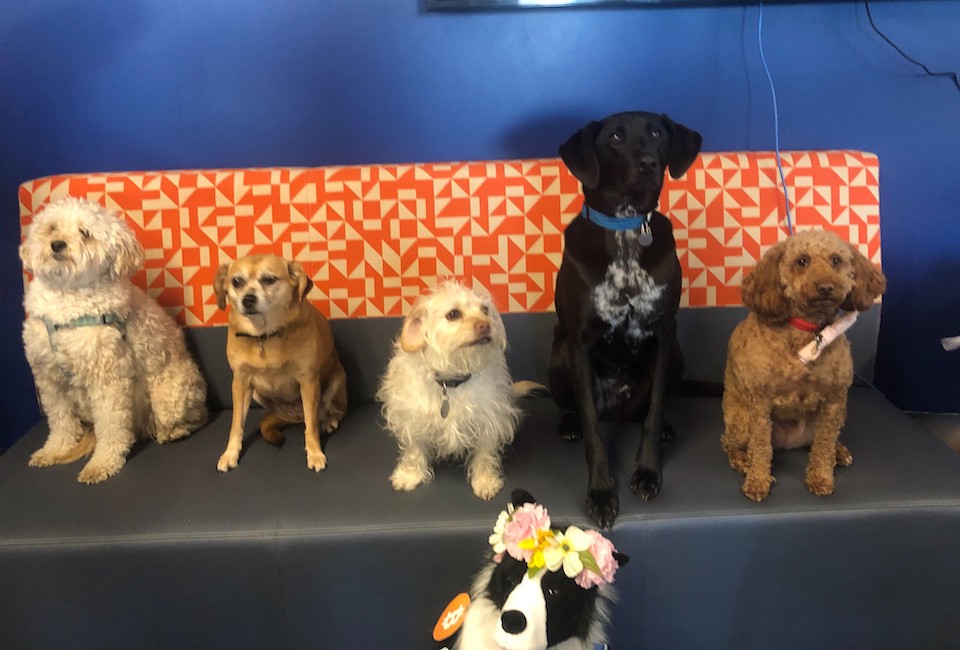 ShapeShift is a digital asset platform that offers a suite of cryptocurrency finance tools and services. That includes a marketplace for cryptocurrency exchange that allows users to quickly swap between assets, as well as hardware wallets designed for simple, safe and secure cryptocurrency storage.
Number of Colorado employees: 83
Office square footage: 13,700 square feet
Move-in date: 2017
What was the most important consideration for your team in designing the space?
"Our challenge was to balance privacy and security with a sense of openness," said CEO Erik Voorhees. "We did this by obscuring the office from visitors and strangers, but once inside the office, it is very light and open. If we want to be poetic about it, we could say this dichotomy is yet another binary relationship for a company involved with lots of ones and zeros. I think our office achieves a beautiful balance.
"Our office space features exposed ceilings, an open floor plan, city and mountain views, old-school phone booths for private calls, standing desks and plenty of coworking spaces — including one room with massive bean bags," he added.
What features of your office do employees love the most, and why?
"Everyone loves our kitchen, as it provides all of us with plenty of coffee, tea, La Croix and snacks to power through the day," said Recruiter Sloane Tolleson. "It also is the ideal place to celebrate our successes with beer and wine on tap! We not only use the kitchen to gather and eat but also as a place to work and collaborate with each other, and as an event space for our monthly company meeting, lunch and learns, potlucks and happy hours."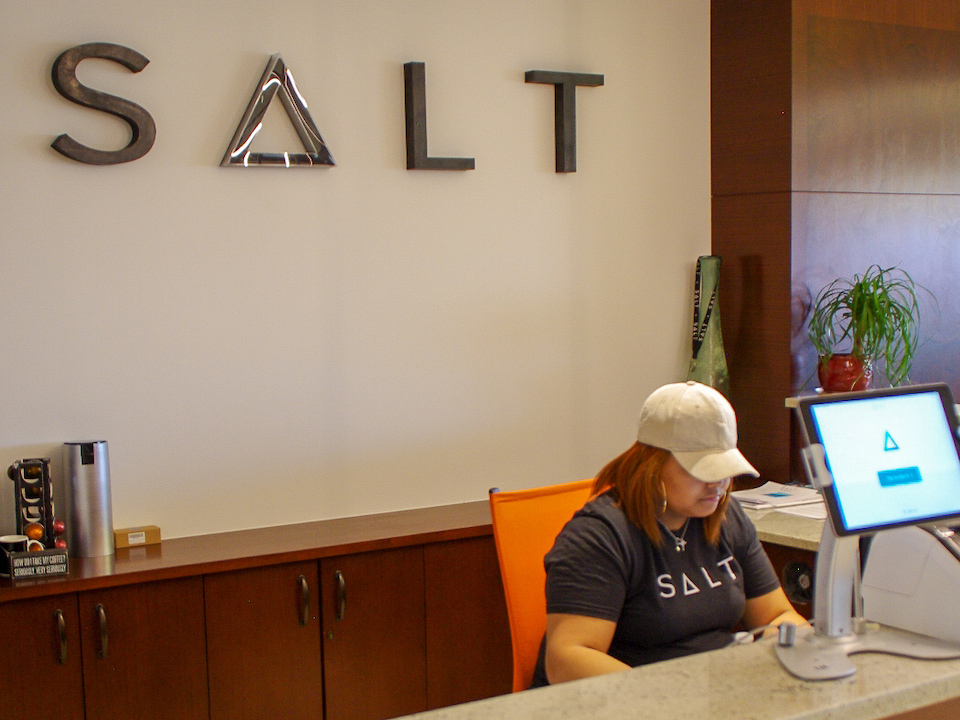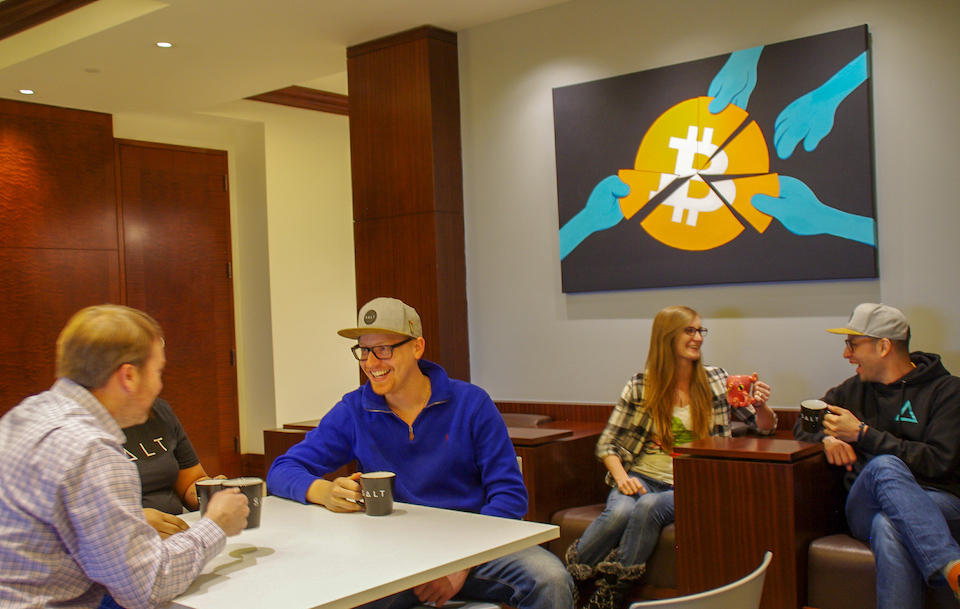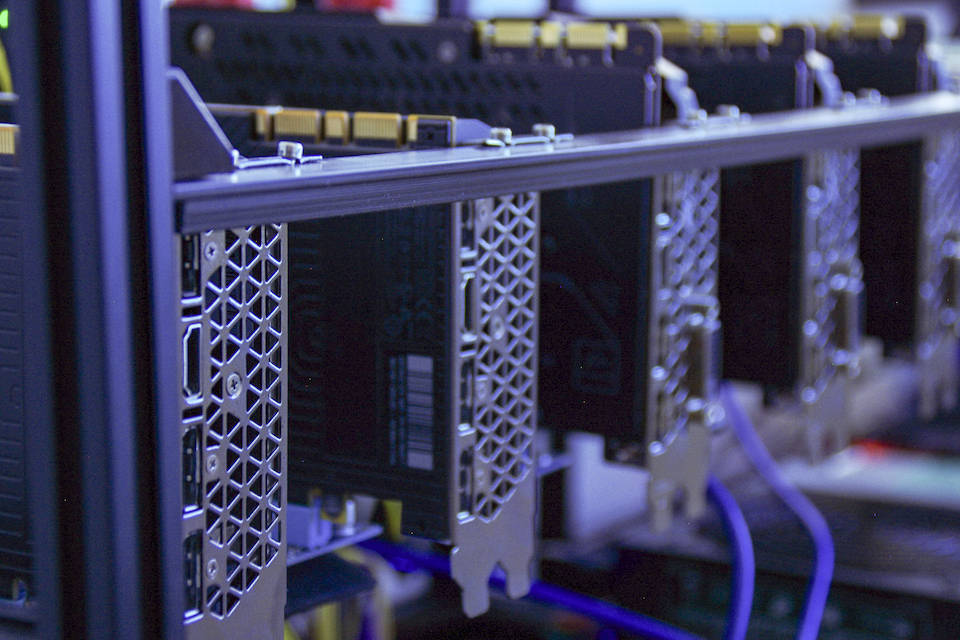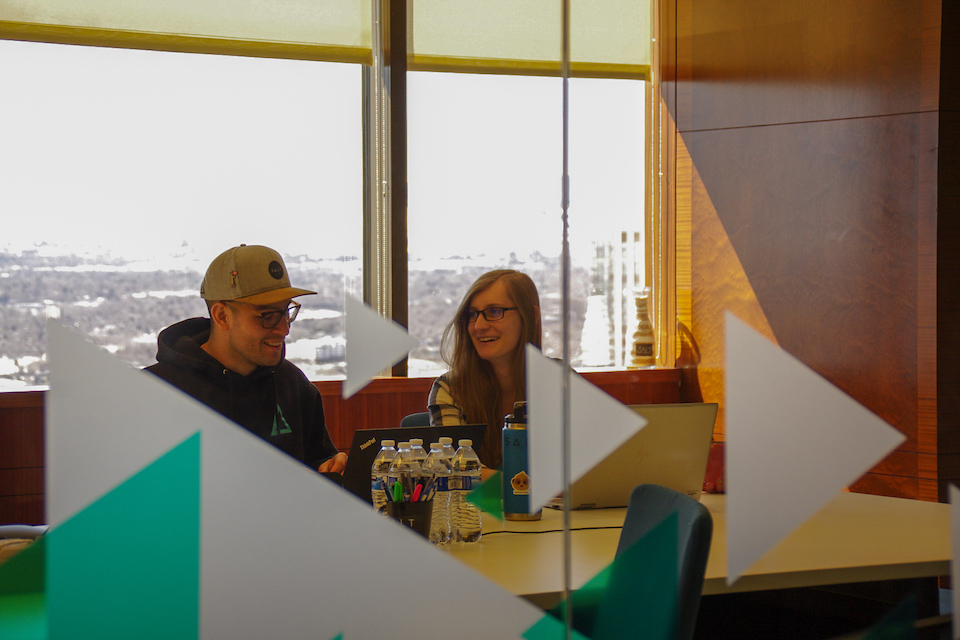 SALT is changing the way people borrow and lend money. With its secure blockchain platform, borrowers can leverage their cryptocurrencies to secure cash loans and investors are given indirect exposure to the cryptocurrency market.
Number of Colorado employees: 71
Office square footage: 28,000 square feet
Move-in date: Jan. 14, 2019
What was the most important consideration for your team in designing the space?    
"Our office was previously occupied by a very traditional oil and gas company," said Project Manager Xavier Rashotsky. "The office was last remodeled in the prime of the 90s and was definitely not the space you'd expect a blockchain technology company in 2019 to be working out of.
"When building out our new space, we looked for ways to fit our high-tech business needs while still preserving the rich character of the office that ran from the marble floors up the mahogany walls," he continued. "All meeting spaces have been updated with Joan smart devices for scheduling, Zoom rooms for meetings, large displays and chairs that will make you never want your meeting to end."   
What features of your office do employees love the most, and why?
"Shared spaces," Rashotsky said. "The office was designed with several open, shared spaces that require no reservations. These spaces foster creativity, encourage cross-functional communication and allow for collaboration in a relaxed environment. SALT employees can enjoy unobstructed mountain views, lounge on a couch or grab a frosty La Croix from one of the many refrigerators around the office."