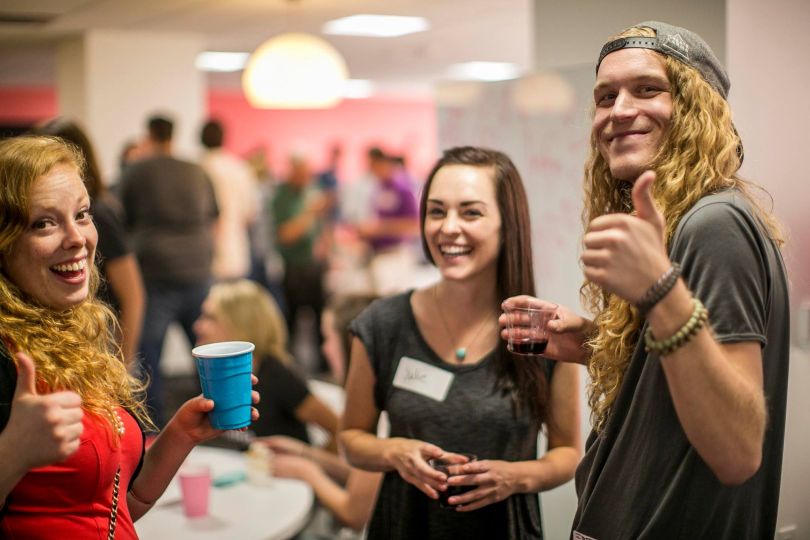 Every week, we dig through our events calendar and hand-select five events worth checking out. Whether you're looking to explore new career opportunities or spread some holiday cheer, there's something in store for you. Ready to make this week great? Here's what's happening in Colorado tech.
Built In Brews at DigitalGlobe, December 4 at 5:30 p.m.
Our last Built In Brews of the year is right around the corner and, this time, our friends at DigitalGlobe are hosting. This is your chance to mingle with the DigitalGlobe team, learn what they have in store for the future and explore new career opportunities. Appetizers, drinks and great conversation provided — the only thing we're missing is you. Grab your ticket today!
Denver Open Coffee Club, December 4 at 8 a.m.
What better way to start your day than coffee and casual conversation with your fellow techies? There's no agenda or discussion prompts — just an hour-long, free-wheelin' chat about technology, startups, local jobs and events, and whatever else comes to mind.
The Future of the Sharing Economy, December 5 at 6 p.m.
The gig economy has changed the way we think about work, resource-sharing and employment — and that impact will only continue to grow. So what's next? In this panel discussion, you'll hear from five local techies about how their companies are leveraging the sharing economy, the unique challenges they face and the strategies they're using to build trust and move the industry forward.
Denver Women in Digital Holiday Party and Fundraiser, December 6 at 6 p.m.
Looking for ways to give back this holiday season? Join Denver Women in Digital for an ugly holiday sweater party with a heart. Everyone is invited, and all tickets sales and proceeds benefit Dress for Success Denver, a nonprofit organization that provides interview clothing, employment retention programs and support for low-income women seeking employment.
Misty Robotics - Robot Programming Workshop, December 6 at 6 p.m.
Developers, get hands-on with Misty Robotics' Misty II robot and get a crash course in the tech that powers her. After light snacks and networking, you'll get introduced to Misty's SDK and Rest APIs and have the chance to practice those new skills on Misty II. All developers are welcome. Just bring your laptop and curiosity.