Jim Treinen wants to catch bad guys. But in today's digital world, bad guys don't look like the villains of old cops 'n' robbers capers. Instead, they exist in the cloud, often undetected until it's too late.
As the vice president of threat at Carbon Black, Jim and his team anticipate how hackers and ransomware will strike vulnerable companies and build products that can detect and respond to attacks before any serious harm takes place. Given how rapidly technology, and therefore malware, upgrades on a regular basis, this is no easy task.
While Jim's background in security analytics is crucial to his success at Carbon Black, it's his ability to step back and let the talented team he's assembled do their work that ensures the tools he oversees continue to defeat those bad guys.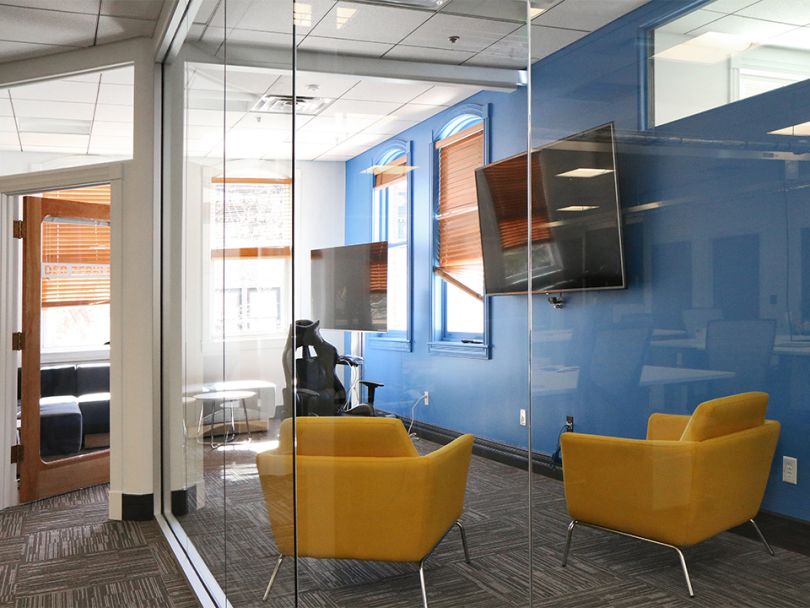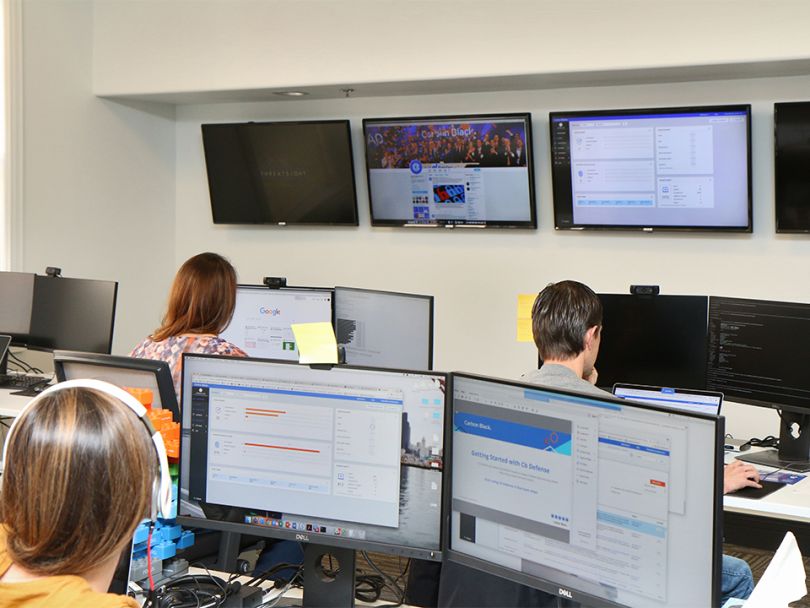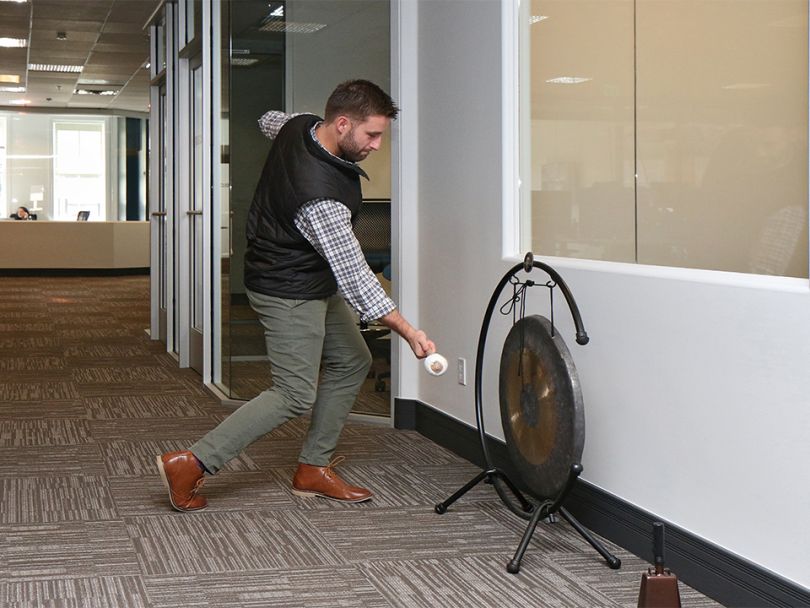 FOUNDED: 2002
EMPLOYEES: 995 (83 local)
WHAT THEY DO: Carbon Black is a leading provider of next-generation endpoint security, leveraging breakthrough prevention technology to instantly see and stop cyber attacks before they execute.
WHERE THEY DO IT: Boulder
NOTABLE CLIENTS: Samsung, MLB and NHL
PERKS: Along with a flexible vacation policy, the company offers career development programs.
ON THE RISE: Carbon Black adds an average of 300 employees each year.
MISSION ORIENTED: The team at Carbon Black is on a mission to protect companies from cybersecurity threats. To do so, they work cross-functionally. Learn more.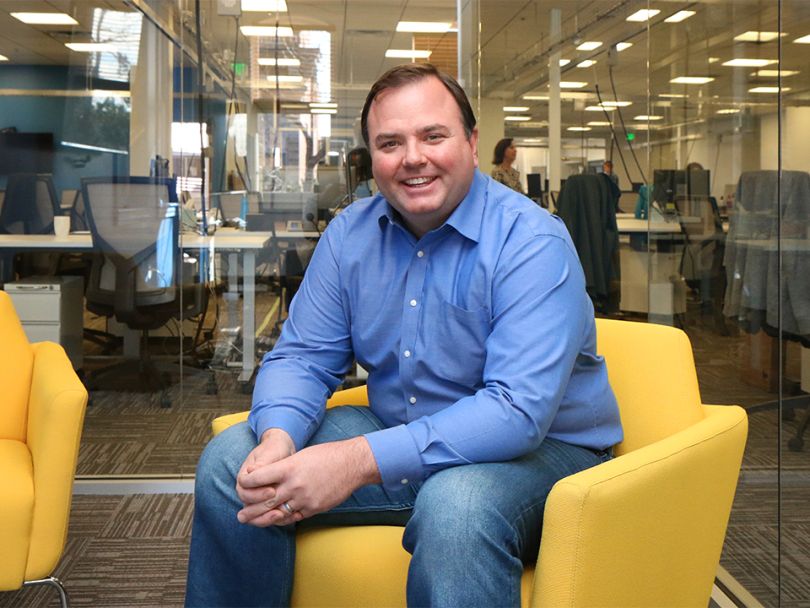 Jim Treinen, Vice President, Threat
Jim Treinen is responsible for Carbon Black's threat intelligence, threat engineering and threat research functions. His teams are responsible for malware reversal and analysis, intelligence creation and curation, and the overall signal quality across the product line.
BEYOND WORK: Jim loves all things Rocky Mountains, especially skiing, fishing and hiking.

What initially drew you to Carbon Black?
My expertise is in large-scale security analytics, specifically in building attack detection systems based on large amounts of network and system telemetry data. Carbon Black has the richest endpoint telemetry data set in the world — this is what initially led me to explore opportunities with the company.
Additionally, Carbon Black is a well respected player in the security space, and having the opportunity to help shape the company's growth in terms of building out the security research and analytics teams was extremely exciting. As I progressed through the recruiting process I was able to meet most of the leadership team, and after spending time with them it became obvious to me that Carbon Black was a special place to work. The team is constantly evolving as the company grows.
Carbon Black has the richest endpoint telemetry data set in the world — this is what initially led me to explore opportunities with the company."

What is your leadership style?
My primary job is to enable the team to execute. It's all about recruiting the right people, building the right teams, pointing them in the right direction and staying out of their way. I have a strong technical background, so I do enjoy helping to set strategy and roadmap, but these days my job is to remove obstacles, help achieve alignment with the overall business objectives of the company and assist as I can when complications arise.

What's your background? How do you think this affected your leadership style?
My background is as a software engineer and researcher. Because of this, I am deeply technical in my field, which causes me to have an acute interest in the technical work that is done by my teams. As I mentioned, I do try to stay out of their way, as my current focus is on building the right organization and working on overall strategy. That being said, given my background, I can't help but pay close attention to the technical work we do, and I apply my researcher lens toward hopefully helping to guide our work in the appropriate direction.
I have a strong affinity to the technical work, but I have the ability to speak to the business as well. This allows me to bridge the gap between our engineering and research and business goals. In short, I can translate between the two sides of the company.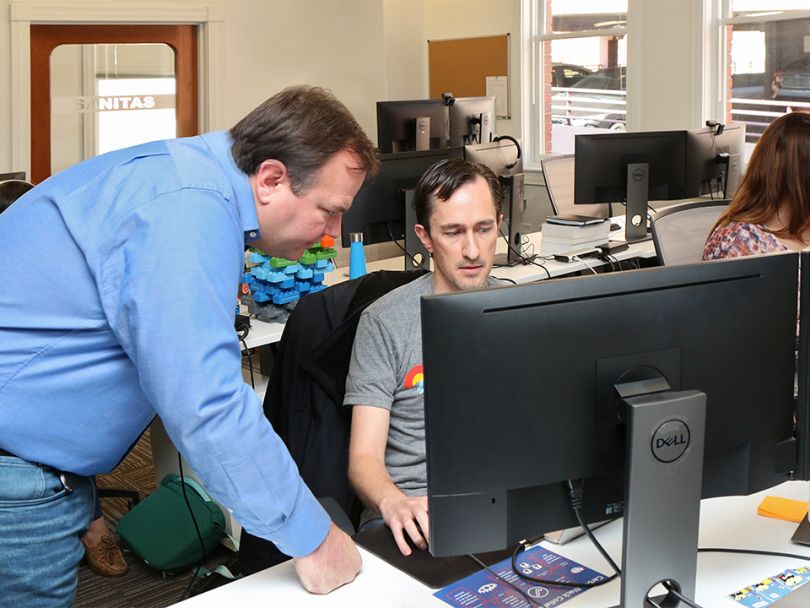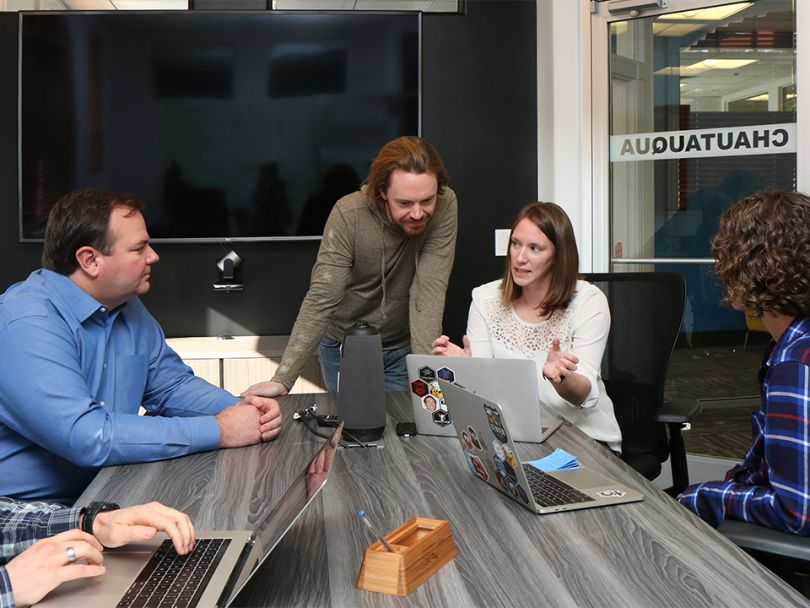 What about your work inspires you?
We work with a purpose, and that purpose is to defend our customers and partners against attacks. I love this job because we are not simply building a widget  — we work with a greater purpose to make the world a safer place.
I love this job because we are not simply building a widget — we work with a greater purpose to make the world a safer place."

Tell us about a project that this team produced under your leadership that you're proud of.
I am extremely proud of the automated analytics pipelines we built. These have consisted both of an automated multi-stage malware analysis pipeline, as well as a full-cycle telemetry analytics pipeline. We use both of these to feed knowledge and intelligence back into our products. We let the machines do the heavy lifting in terms of volume so that our human researchers can focus on higher-value work.

What is something you view as a threat in your industry?
The adversaries we defend against are increasing in both funding and sophistication, which makes our job very challenging. We face this threat by recruiting and building the best security research organization we can. We work openly and cooperatively with our customer and partner community, as well as the industry as a whole. We also focus on the things we can fix, and do our best to anticipate what is coming next.