As blockchain and cryptocurrencies continue to gain momentum in the tech space, businesses are charting new territory when it comes to their actual applications. With that comes some unique challenges, like building trust in your product and bridging the gap between traditional financial models and these new technologies pushing the industry forward.
Working in an industry steeped in government regulations and dominated by big banks, SALT aims to not only disrupt the way people borrow and lend money, but also to create a blockchain product that bridges that very gap. We sat down with members of its product, engineering and UX teams to learn how they collaborate cross-functionally — and the role they envision SALT playing in the future of blockchain technology.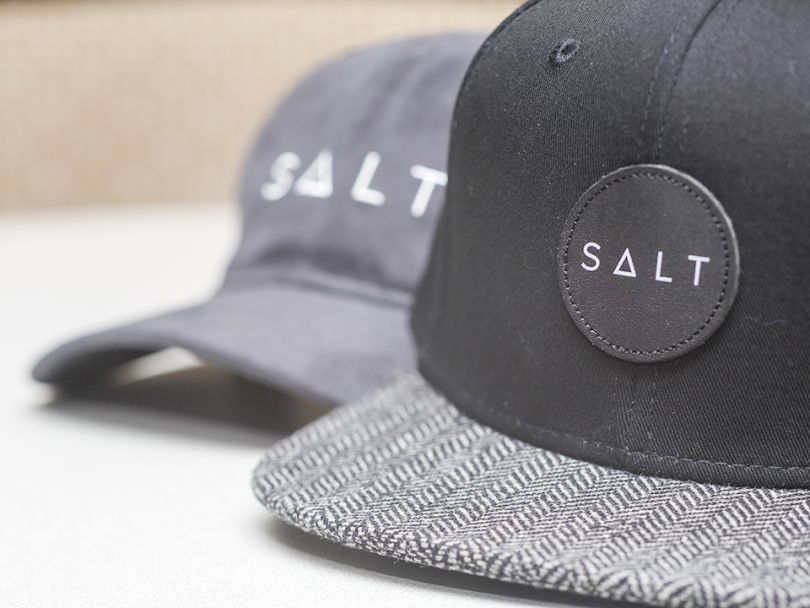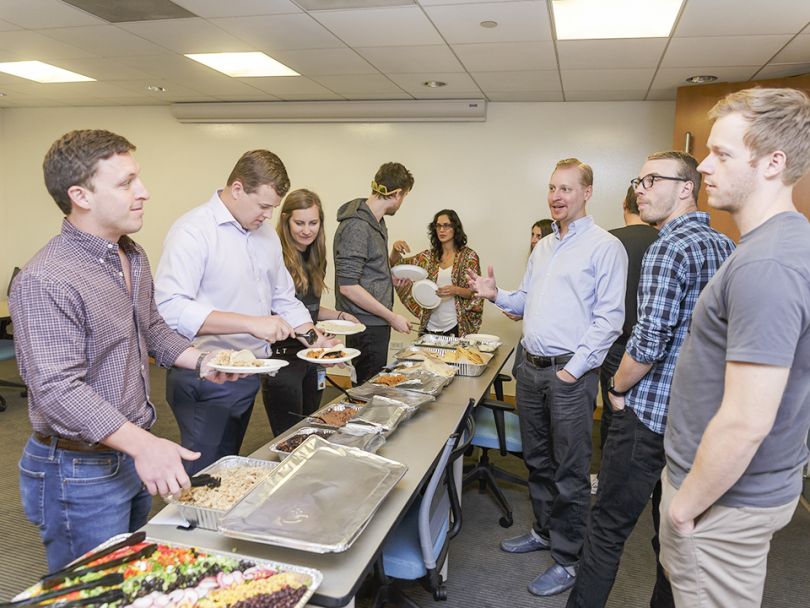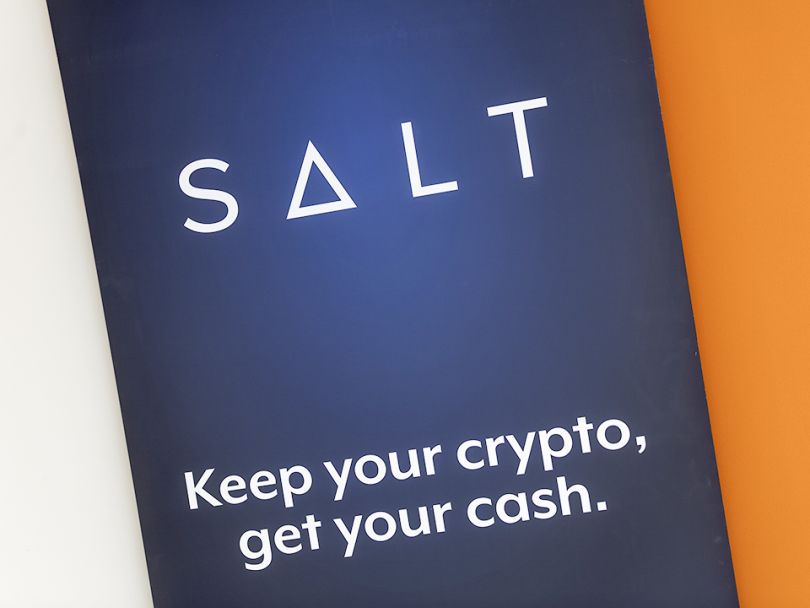 FOUNDED: 2016
EMPLOYEES: 77 nationally; 65 locally
WHAT THEY DO: SALT's secure, automated lending technology provides a platform for membership-based borrowing, enabling borrowers to leverage their cryptocurrencies to secure cash loans while providing investors with the opportunity to get indirect exposure to the cryptocurrency market.
WHERE THEY DO IT: Downtown Denver
NOTABLE PERKS: Employees receive free parking or RTD EcoPasses, comprehensive health insurance and wellness benefits — including an on-site fitness center.  
DENVER STARTUP WEEK STARS: This year, SALT hosted DSW's "Blockchain Hub," where the tech community and the "blockchain curious" came together to learn, share knowledge and celebrate the thriving blockchain community in Colorado.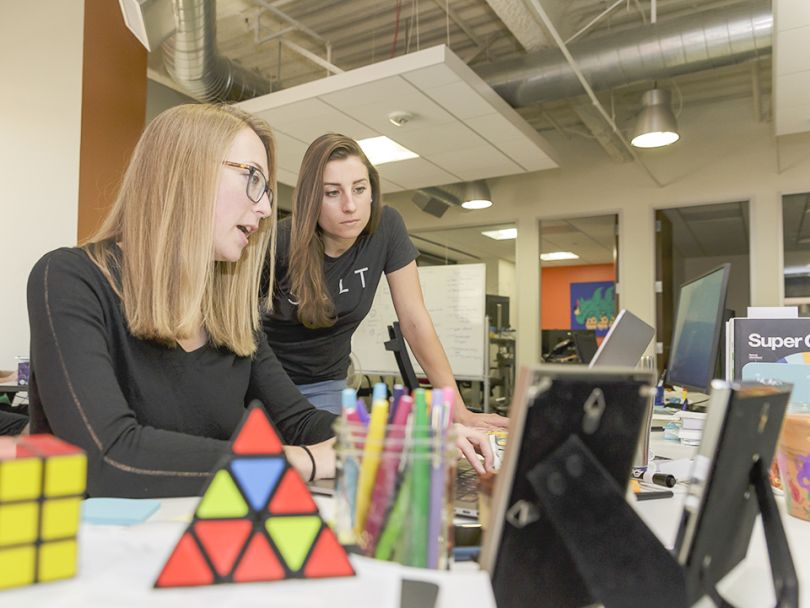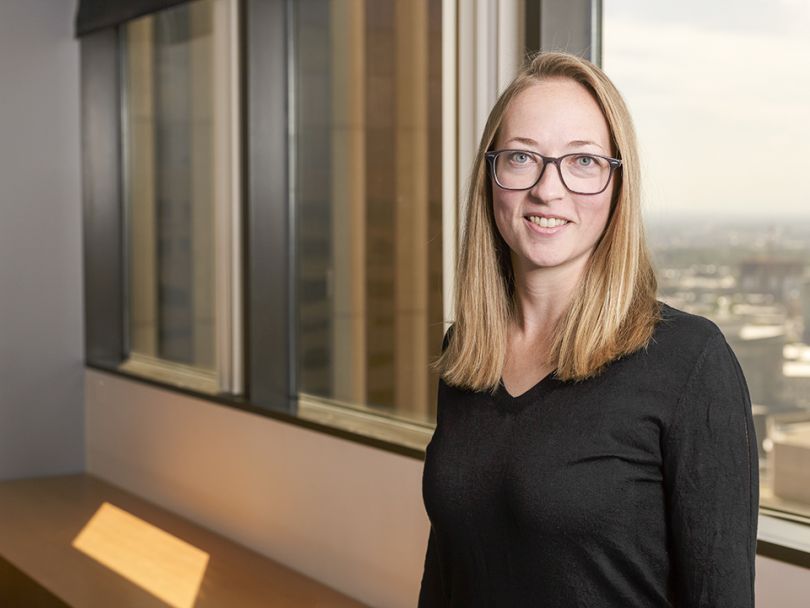 Jenny Shaver, Senior Product Manager
Having spent nearly five years at American Express, Jenny Shaver is no stranger to the financial industry. At SALT, she works with stakeholders on the design, product and engineering teams to bring products to life, ensuring the voices of customers are represented and unifying the team behind SALT's strategic goals.
BEYOND WORK: When she's not helping her team build great tech, Jenny enjoys getting her hands dirty — refinishing furniture, doing DIY projects around the house, hiking and playing with her kids.
How does your experience in traditional finance influence the work you do at SALT?
There's an exciting tension that exists in financial services — the dichotomy of heavy regulatory constraints and the need to provide an intuitive customer experience for complicated products. It's a great challenge for a product manager, and I find that I pull from my experience in traditional finance to inform product decisions for SALT.
How do you translate "vision" to software developers? And the reverse: How do you let the business team know how their vision can and can't be realized via technology?
Work is rewarding when you know that what you're doing matters. The most important job of a product manager is to facilitate the "why" information loop within the organization. With leadership and business teams, it's cultivating transparency in the "why" behind our objectives. With software developers, it's providing "why" context for any new feature and being open and responsive to opinions. Having alignment on vision matters.
Feasibility discussions definitely play into this. As a product manager, I have to take the time to understand the tech and product capabilities so that the expectations of business teams can be guided prior to engaging the development team.
This space is wide open and we are just scratching the surface."
How does your team prioritize the ideas you should build? Do you use data to discover what's most important? What process do you follow to determine what you build next?
Market research, site analytics, qualitative customer feedback, platform performance metrics — you name the KPI, we look at it. Data-driven decision-making provides clarity in focusing on what matters. Our pipeline of work is designed to be agile and responsive to change as more data is collected or as priorities shift. We work in a two-week sprint cadence, so priorities can shift up until the point that development work begins.
As blockchain continues to develop, what excites you most about its capabilities in the financial industry?
The unrealized possibilities are what excite me most. Decentralized ledger technology coupled with smart contracts and tokenized assets have limitless possibilities and will change the way data and assets — both real world and digital — are held, transferred and generated. This space is wide open and we are just scratching the surface.

Keagan McClelland, Senior Developer
Keagan McClelland writes the software that runs on SALT's servers and powers its lending platform, focusing mainly on integrating SALT's technology with various blockchain protocols.
BEYOND WORK: Keagan enjoys playing real-time strategy games like Starcraft — an activity he says makes him a stronger leader and more strategic decision maker.
What about your company or your work inspires you?
Getting to work with Bitcoin is inspirational because I believe it's going to be an incredible force for freedom around the world, and getting to work toward making that happen is quite rewarding. I get to use my favorite programming language (Haskell), which allows me to hone my skills as a programmer and explore some fairly interesting math. Most importantly, though, the team has some of the most talented people I've ever met, and getting to work with people I have tremendous respect for is a great experience.
Where do you see the future of blockchain in the financial industry? What role can SALT play in that future?
If you view finance as a technology stack that is comprised of a bunch of different types of deals and contracts, the base layer is currency. But one layer above that is debt and credit instruments, which is primarily where I see the role of SALT. What's interesting is that if you can solve the creation of debt and credit instruments, then you can implement a whole host of deals on top of them — including, but not limited to, short selling and insurance.
What's the next big step for your team? What technical challenge is on your horizon and how will you approach it?
Reliability and scalability. We're at the point now where we have a basic product that works, but there's a tremendous amount of work to be done in order to get it to serve more people and to handle more adverse conditions. Our approach is largely going to be to get out ahead of the bigger problems that we can foresee, but to solve the smaller ones as they reveal themselves.
In order for the best ideas to win, all of them need to be challenged."
How do you create a sense of camaraderie among members of the engineering team?
The engineering team has an extremely flat organizational structure. Much like the consensus systems we work on, we're governed in a very peer-to-peer manner. I think this helps create a team feeling because people don't feel like others are in charge, and there isn't a power dynamic that has to be balanced with the familiarity of friends.
Describe your ideal candidate. What characteristics or skills do they possess?
The ability to think independently and challenge the ideas of others on their merits are the most important qualities an engineer can have. In this line of work, the best ideas need to be the ones that win, or we won't have the best product. And in order for the best ideas to win, all of them need to be challenged by other ideas.
The other quality I look for is a drive and passion for building stuff — particularly in moving the needle on Bitcoin and other trustware tech. That's really the only way that you'll have the energy to put your best effort in, day in and day out.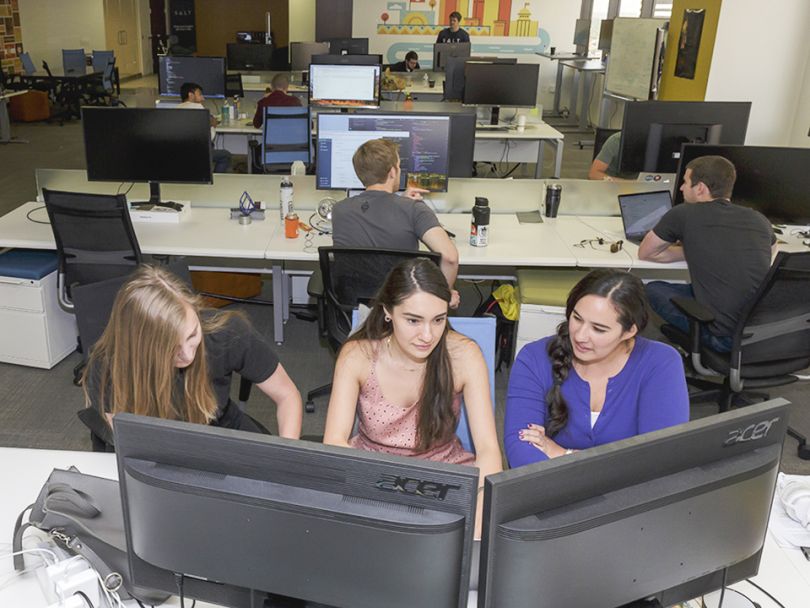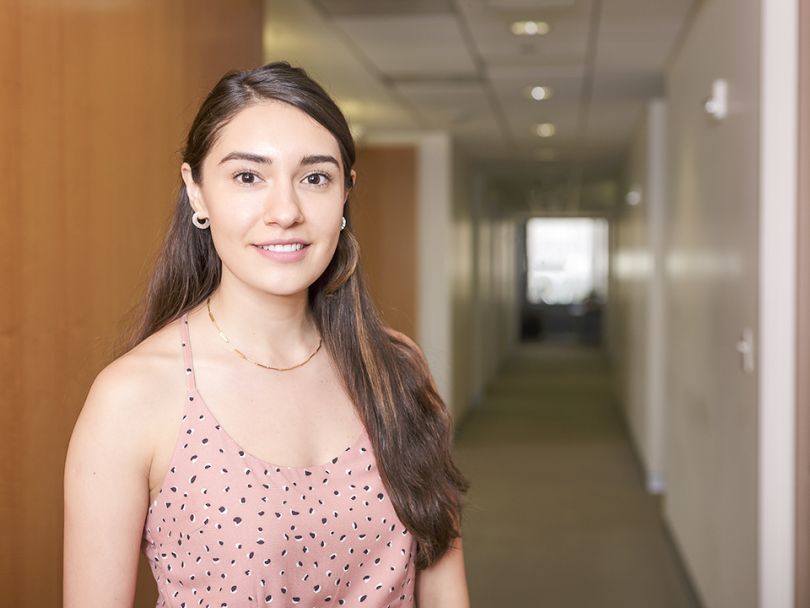 Deborah Diaz R., User Interface Engineer
Deborah Diaz R. works with user experience designers to deliver creative, best-in-class designs that make users' interactions with SALT's technology positive, seamless and intuitive.
BEYOND WORK: Deborah is an avid climber who applies the patience and problem-solving of climbing mountains to her role as a UI engineer.
Tell us about your background. What attracted you to SALT and blockchain technology?
I am from Monterrey, Mexico. I graduated in computer science but was very passionate about design, and found that user experience was the perfect mix of both. Since my background is mainly in software development, when I see cool technology I want to learn all about it. When I bumped into blockchain, I found it fascinating how an algorithm could solve a real-world problem — in this case, banking.
Blockchain can be an incredibly complex topic to understand. What role can design play in making it more user-friendly? How have you approached that challenge at SALT?
Since blockchain itself is a robust topic, we have a big problem to solve as designers. It's not easy, and adding the loan feature to this equation makes it an even bigger challenge. We need to be creative, learn from our users and walk in their shoes to design something that will work for everybody.
Being able to take a problem and transform it into a solution using creativity is my favorite part of the day."
How does the team collaborate? What role does design play in the development of a project?
I would say that design, development and product are like one team. We work so closely that it's really easy to collaborate together. Our main connection is product managers, who provide the requirements for a new feature or a problem to solve. Then my teammates and I collaborate to create sketches, wireframes, UI and assets. We have a meeting to show it to the developers and get feedback. This meeting is so important because we get to hear ideas we will never think of. Finally, when the designs are ready, we send all the assets to the dev team for them to build and publish.
If you look at your to-do list, what is one thing you love to do? What gets you out of bed in the morning?
I love the ideation part of a product. Being able to take a problem and transform it into a solution using creativity is my favorite part of the day.