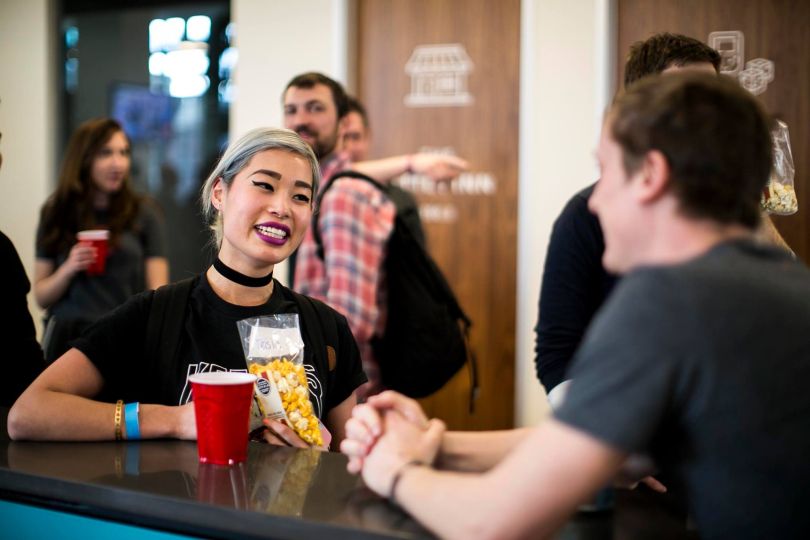 Every week, we dig through our events calendar and hand-select five events worth checking out. This week is jam-packed with information and inspiration for everyone from sales pros to startup founders. Ready to kick this week off right? Here's what's happening this week in Colorado tech.
Join the Colorado Technology Sales Roundtable as they host sales expert Townsend Wardlaw for a discussion about the difference between selling to prospects and serving your audience — and why the latter is crucial to success. Wardlaw will share insights from his own controversial sales style and offer tips for how to build more meaningful — and valuable — relationships with your clients.
When it comes to fostering diversity and inclusion in the tech space, much of the conversation centers around the talent pipeline. This event will focus, instead, on the "leaky faucet" and why women and people of color are much more likely to leave roles in tech companies once they're in them. mBolden Denver and Elaine Marino will lead an inspirational talk that shares the statistics behind the leaky faucet and answers how companies can build "and" cultures that make people of all stripes feel welcome and heard.
Thinking about applying for the Techstars Boulder accelerator? Then you definitely don't want to miss this event. Meet the staff behind the programs and the alumni who have experienced them first hand, and take advantage of the opportunity to ask questions and glean insights into what they look for and how your startup can stand out.
Come on out for an evening of networking, food, drinks and a fireside chat with local tech leader Paul Foley. Foley is an accomplished entrepreneur, the co-founder and CEO of Denver-based startup SmartCapital, the leader of Colorado Blockchain and a Governor-appointed leader of the General Regulatory Environment related to blockchain companies. He'll be answering a broad range of questions and sharing insights into his experiences with blockchain and the local tech community.
The algorithms that drive SEO best practices are constantly changing and require increasingly sophisticated strategies. This day-long workshop will take a deep dive into the technical aspects of SEO and help developers and marketers stay up to date on the changes impacting SEO rankings today.