Great benefits, company outings, sponsored happy hours and a facility replete with ping pong tables, cornhole, and both kombucha and beer taps are just some of the reasons employees like calling Pax8 home.
But when you ask the startup's leaders, they'll say it's a penchant for flexibility that truly breeds the company's creativity and infectious enthusiasm.
As Pax8 grows at a breakneck pace, it's important to its leaders that the startup doesn't lose the highly collaborative culture they've cultivated. We spoke with four team members to learn exactly how they plan to maintain it.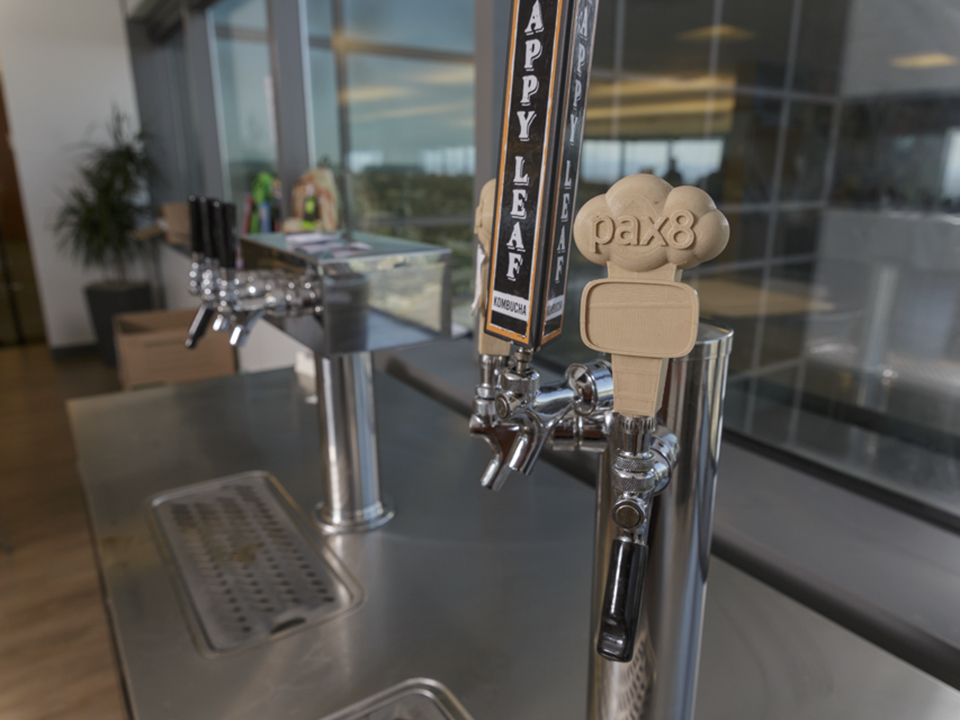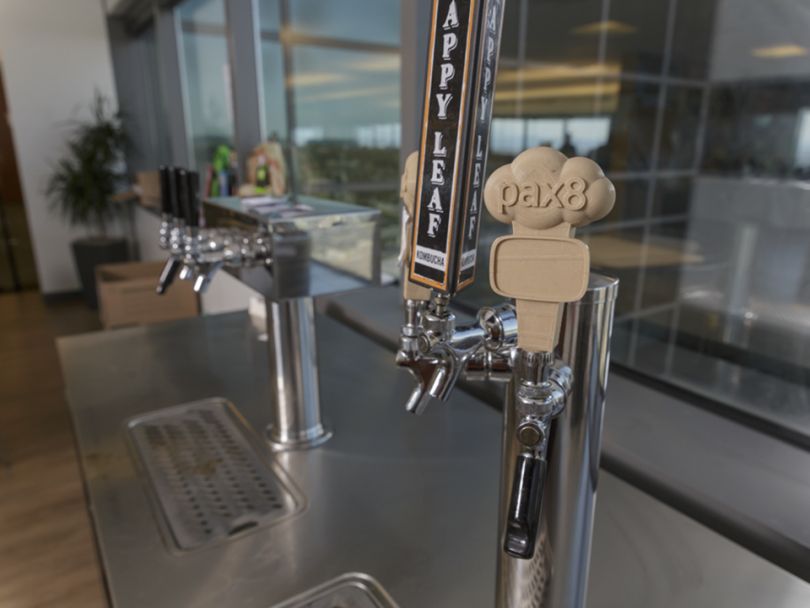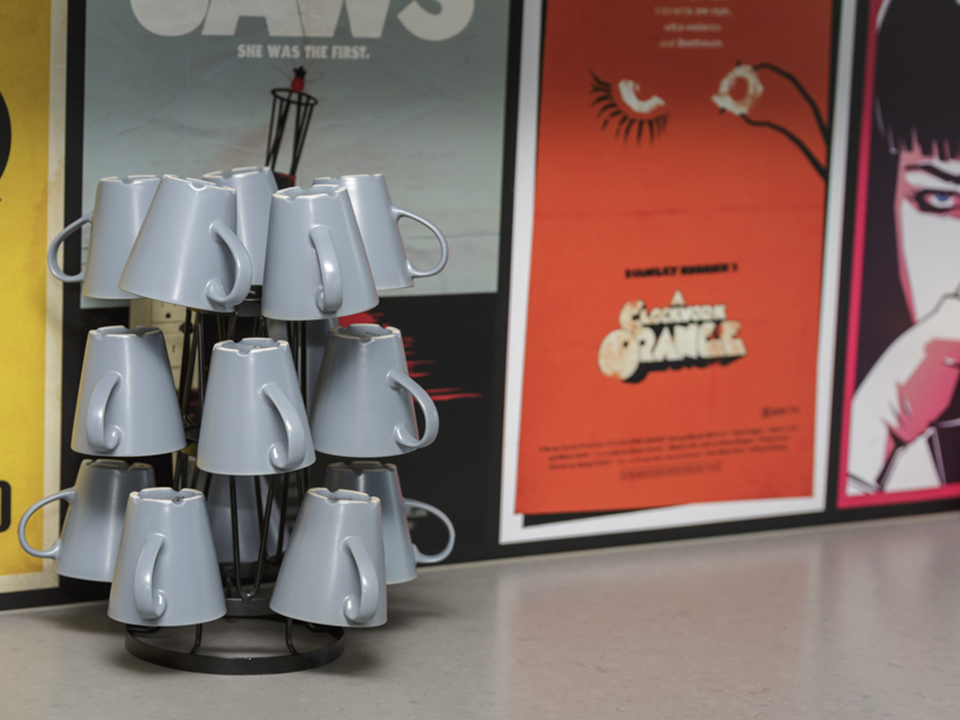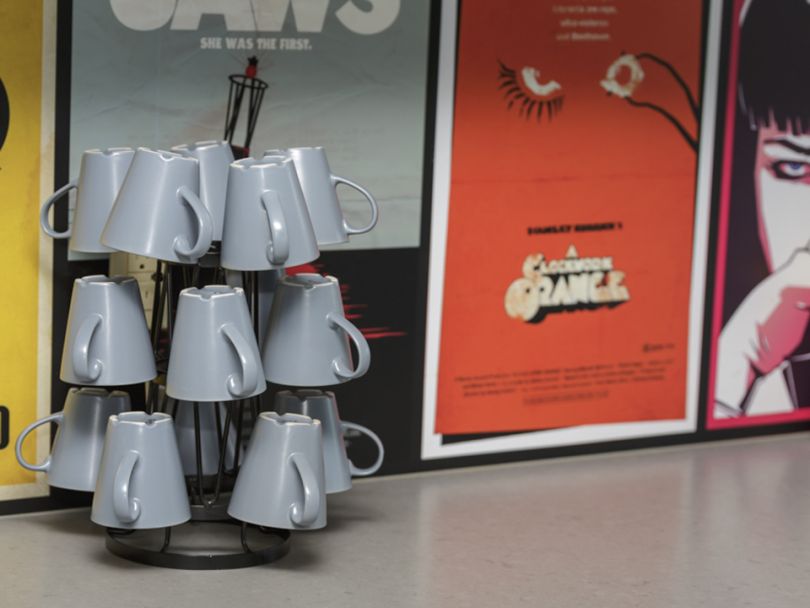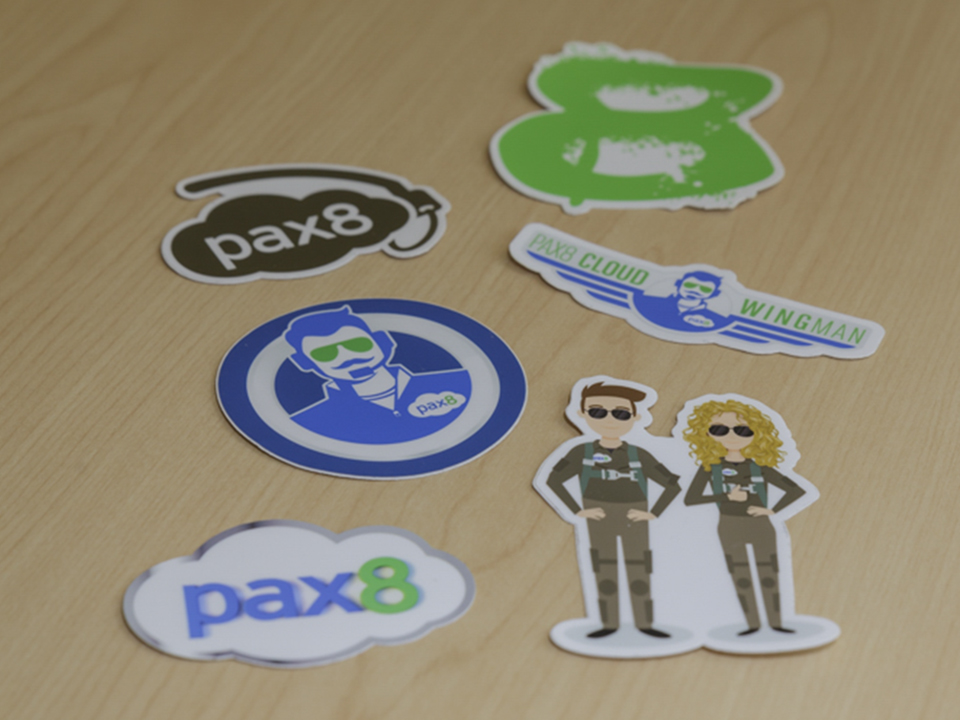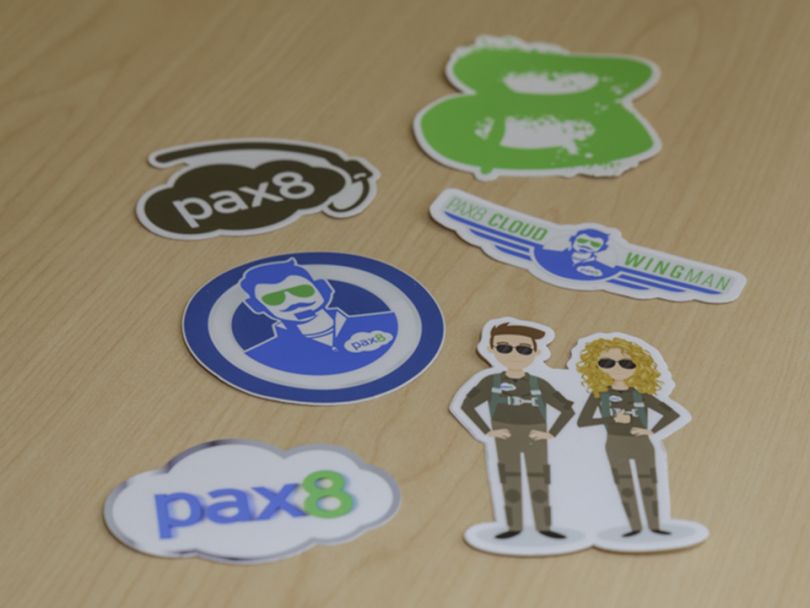 FOUNDED: 2012
EMPLOYEES: 215 (200 local)
WHAT THEY DO: Through billing, provisioning, automation, industry-leading PSA integrations, and pre- and post-sale support, Pax8 simplifies cloud buying, improves operational efficiency and lowers customer acquisition cost.
WHERE THEY DO IT: Greenwood Village
CORE VALUES: Pax8 ties its values to its name, referring to its code as Elev8, Advoc8, Innov8 and Celebr8.
EXPANSION BONANZA: On average, Pax8 adds a new employee every 1.4 days.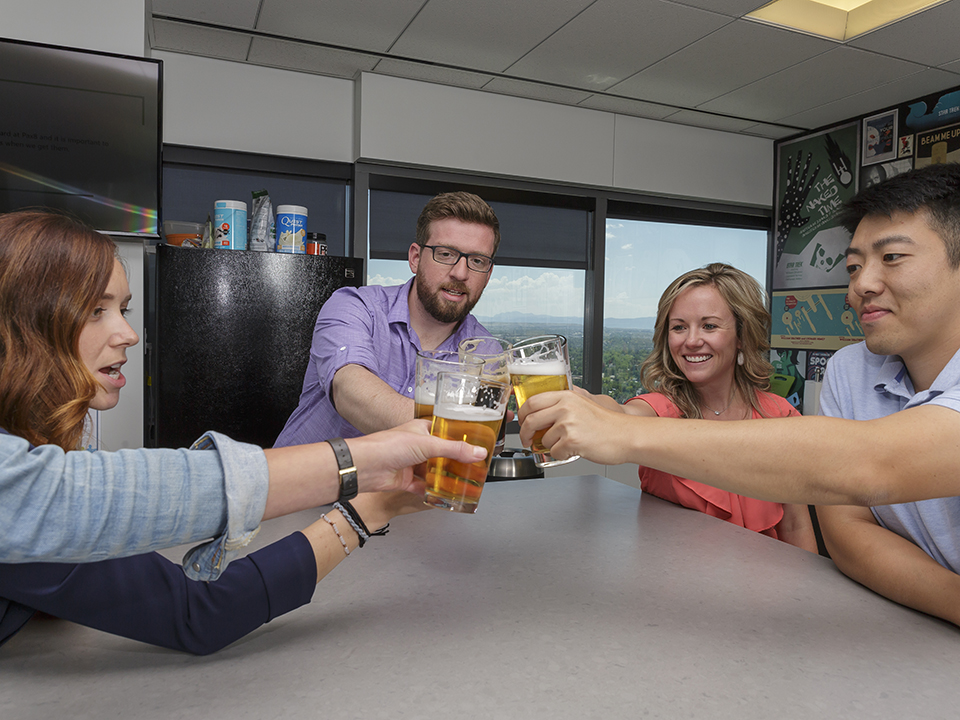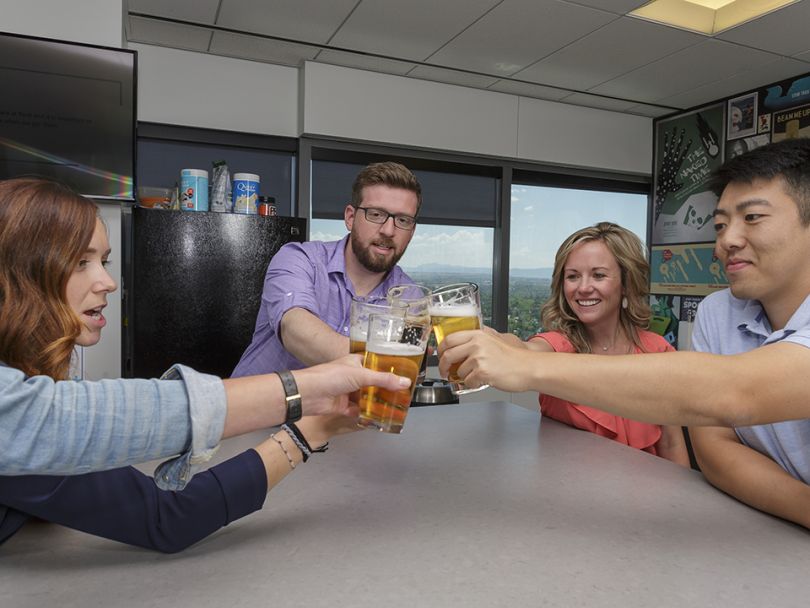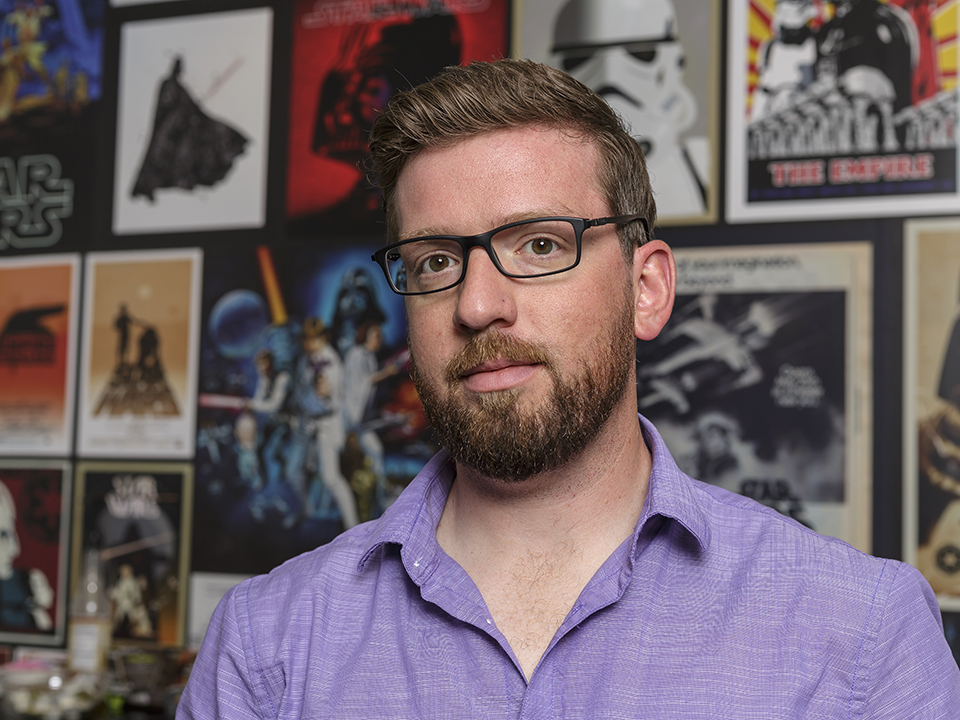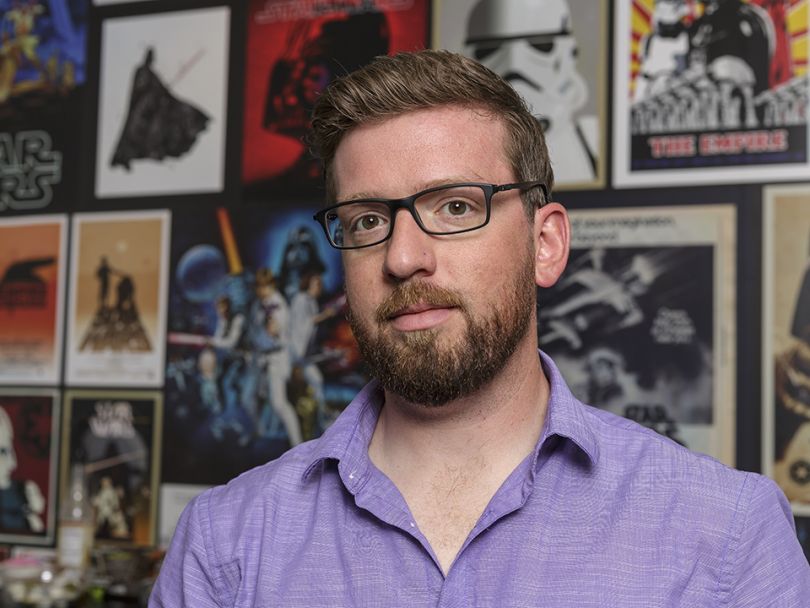 Brian Schooley, Recruiting Manager
Brian Schooley is responsible for managing Pax8's explosive growth. He collaborates with all departments to determine the KPIs and soft skills crucial to building success within the company's teams.
BEYOND WORK: Schooley spends a great deal of his free time mountaineering in the backcountry. He also loves brewing beer for his teammates to enjoy.
What is your future hiring projection? Do you expect to hire more people for a specific role?
By the time we close out 2018, we are forecasted to have more than 300 employees, with the potential to double that number each year for the next two to three years. Let me add a little perspective: we had just over 90 employees one year ago. As a sales engine for the IT channel, we see the majority of the growth coming from sales, but there's rapid growth across the board.
What do you look for in candidates today? What skills are critical or must-haves?
Education, skills and prior success are always great things, but I really like to home in on those soft skills. A candidate's character says a lot more about the impact they are going to make on our team and can indicate their longevity at Pax8. The right personality, motivation and perspective about our vision is a requirement for our culture.
Education, skills and prior success are always great things, but I really like to home in on those soft skills."
Walk me through Pax8's onboarding experience from the first conversation to the end of the first month. 
From the very first interaction over the phone, it is our goal to bring excitement and project the passion we feel for our organization and the mission so the candidate can't help but be eager to learn more about us.
For our sales members, we have recently refined our onboarding curriculum by creating an environment that better allows the participants to learn their role in increments, so they can build upon their knowledge in a consumable way. By teaching individual functions through a combination of instructor-led training, peer observations, on-the-job training and coaching, we ensure that the newcomers have confidence in their ability to do their job effectively.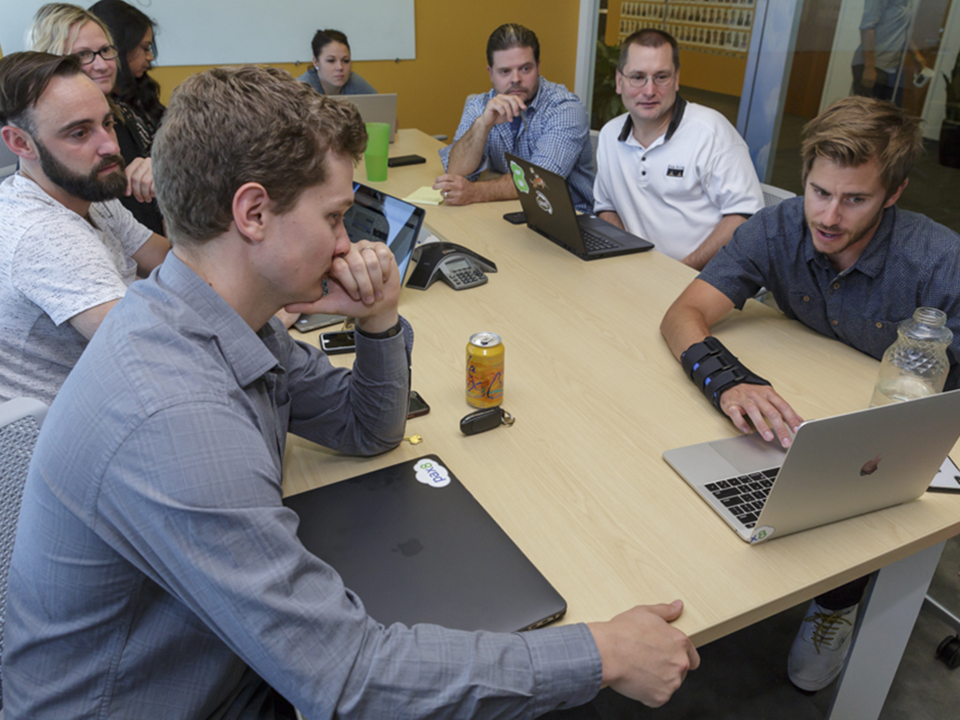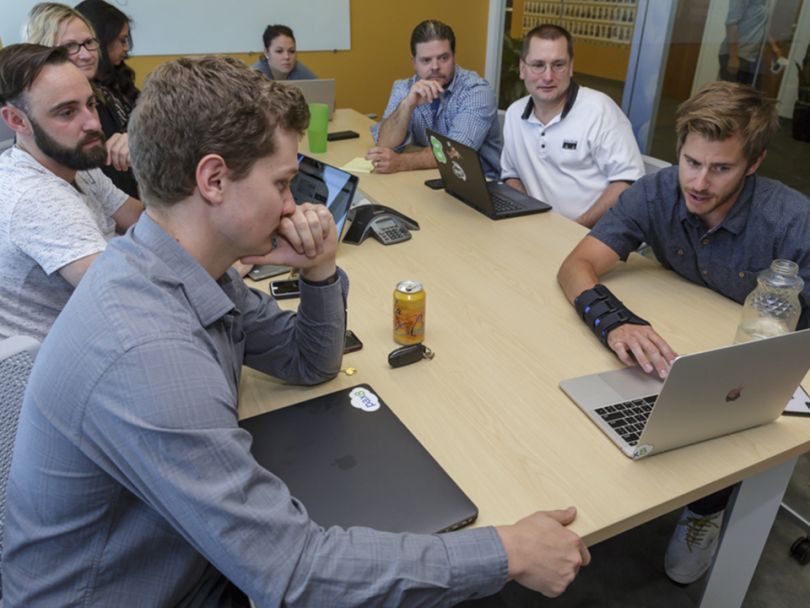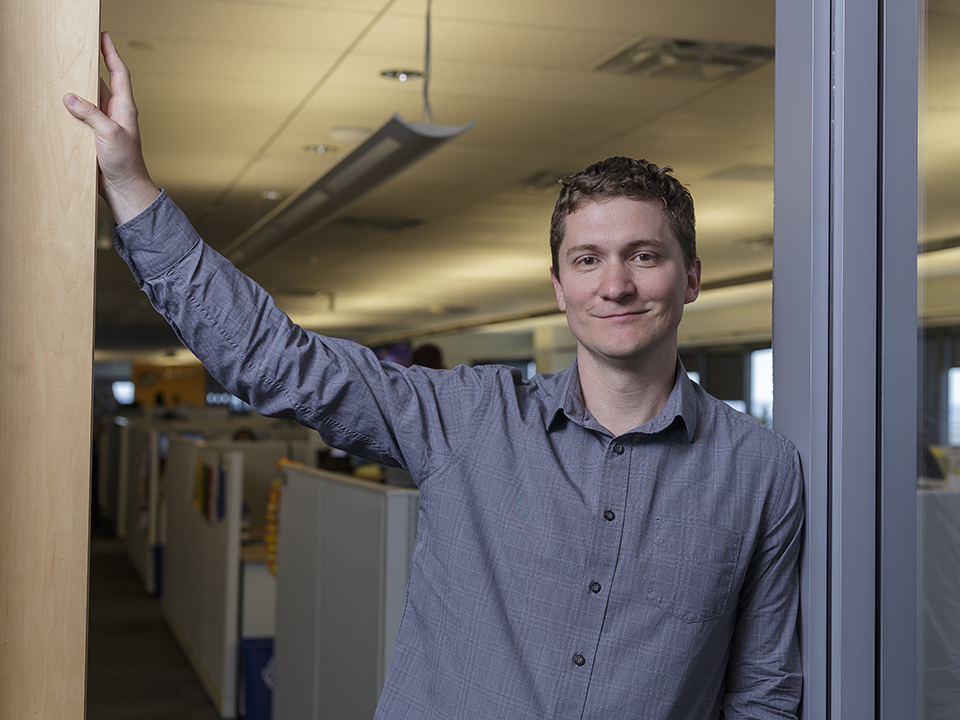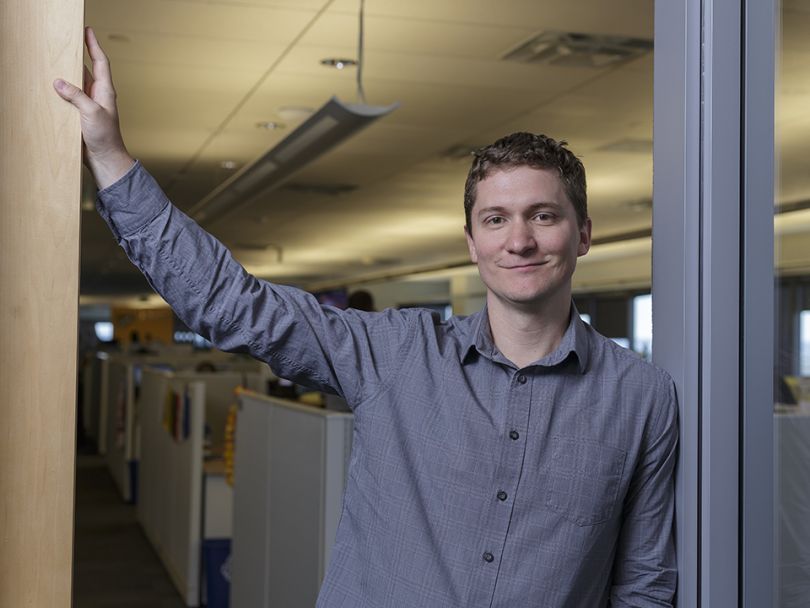 Michael Dehmlow, CTO
Michael Dehmlow guides Pax8's technical strategy and leads the research and development department. He works with developers, product managers, vendors and internal stakeholders to determine what technology will have the biggest impact on customers and internal staff.
BEYOND WORK: As a father of three, Dehmlow treasures every moment with his kids and understands that people are more effective when they are respected — and their personal lives accommodated.
When you are interviewing, how do you know you've found the right addition to your team?
Once I can see an interviewee is passionate about something they owned in the past, I dig into how they shared that ownership with their team. It's so critical in our line of work to share ownership, and it's incredibly rewarding when done right. It changes the nature of the work when you experience passion and excitement about something you're creating as a group.
What's your biggest technical challenge and how do you overcome it?
Building a platform that can scale by triple digits each year while also expanding our business capabilities can be really difficult. We've succeeded up to this point by hiring a great team and implementing their ideas. Our people control how they work and have a huge influence on what we decide to do.
Our people control how they work and have a huge influence on what we decide to do."
Where do you see Pax8 in one year? In five?
In another year Pax8 will be twice the size it is now and our culture will be even stronger. Our goal on the R&D side is to start releasing features every day of the week, but to get there I need to take the repetitive and mundane tasks off our team's plate and automate them.
One of the amazing things about our growth is that we constantly receive new help to solve old challenges and identify new opportunities. So much of what we do is shaped by the new people we bring on every month, it's hard to be specific about where we will be in five years. I know that Pax8 will be a behemoth in the industry by that time, and I expect our team to be legendary for getting there the right way — without compromise.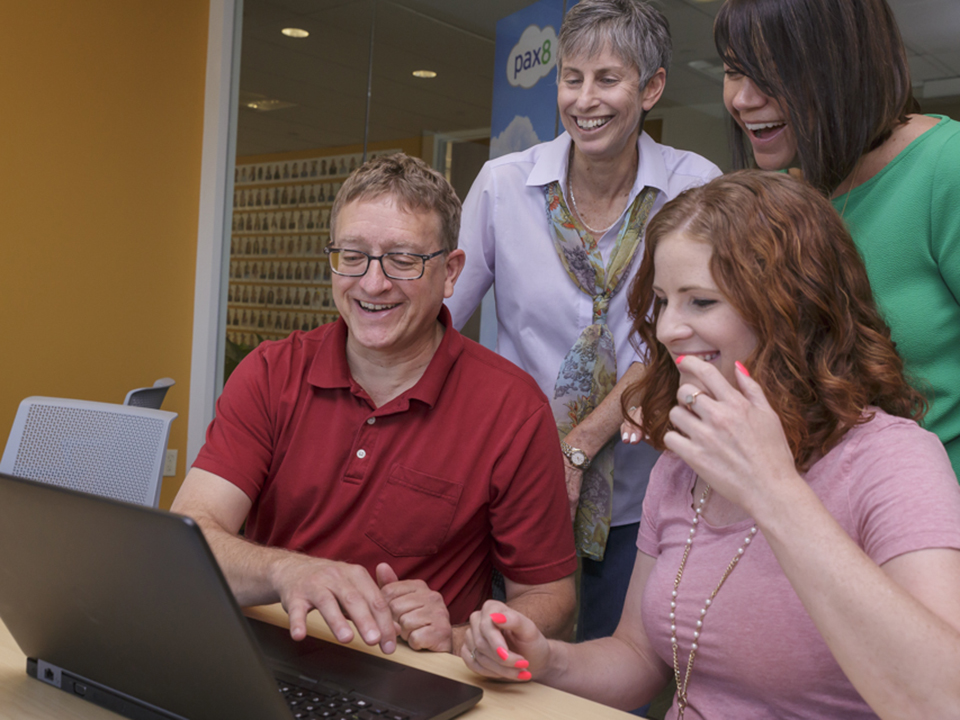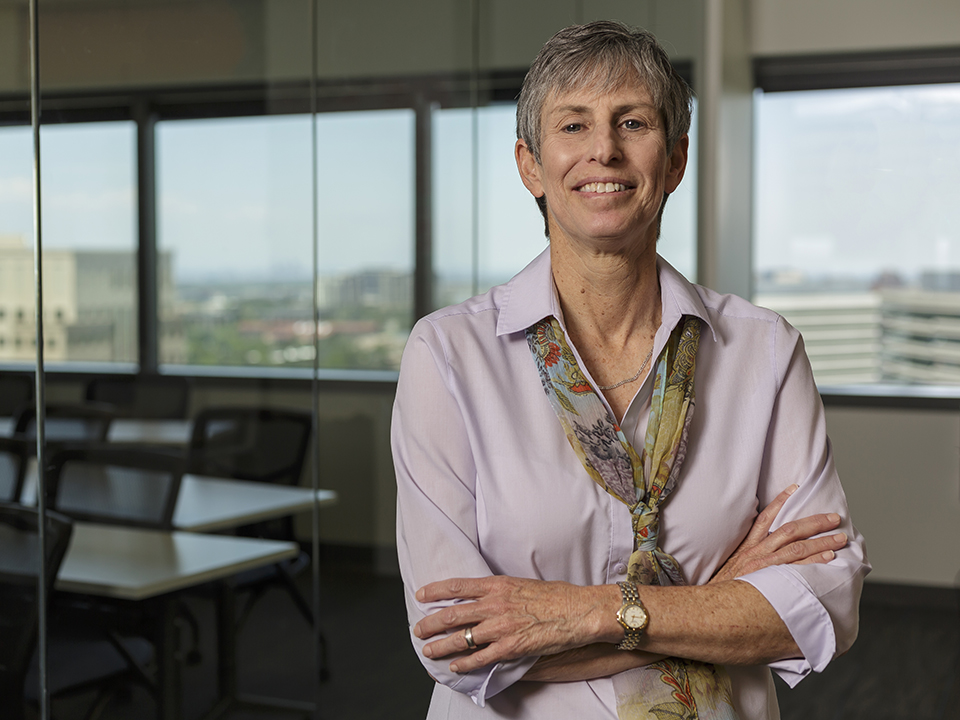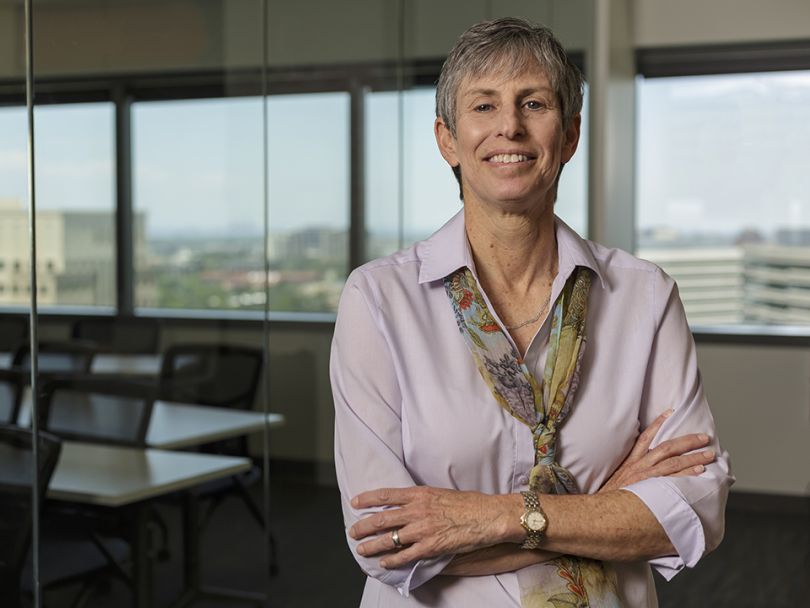 Susan Mitnick, VP of Pax8 University
Susan Mitnick is building Pax8 University, an in-house learning and development platform that supports the company's growth strategy and commitment to providing a stellar partner experience as a cloud services distributor.
BEYOND WORK: Mitnick has enjoyed playing tennis since she was a child.
Describe Pax8's approach to training.
We create training that is accessible, consumable and relevant. With all the information that is pushed at us on a daily basis, training can be perceived as just more ground noise. By making content accessible when it's needed, in small bites that are easily consumed and pertinent based on the role, we make learning more impactful and meaningful.
We have a strong emphasis on learning about our products, since so many departments are involved in the selling, implementing and supporting of our product line. We've also placed renewed energy around onboarding and within our sales organization to improve sales and management effectiveness.
As we continue to expand our offerings, our goal is to provide an assortment of learning vehicles to enable all employees to develop their skills and competencies and position themselves for advancement. This includes online learning, mentoring, job shadowing and involvement in working groups.
As we continue to expand our offerings, our goal is to provide an assortment of learning vehicles to enable all employees to develop their skills."
Where do you see Pax8U in the future?
I see Pax8U as the leading resource for change management in the organization. The place where business unit leaders come to consult about how to best execute change within their departments and cross-functionally. It will also be a known resource among our industry partners and a key differentiator for Pax8 among the competition.
How will you get there? What will you expect of your employees to get the company there?
The key is employee engagement. I believe in engaging employees through professional development. By providing opportunities for employees at all levels to actively participate in working groups to identify the root cause of issues and develop solutions they are not only proud of but take ownership of, we will be able to move further, faster.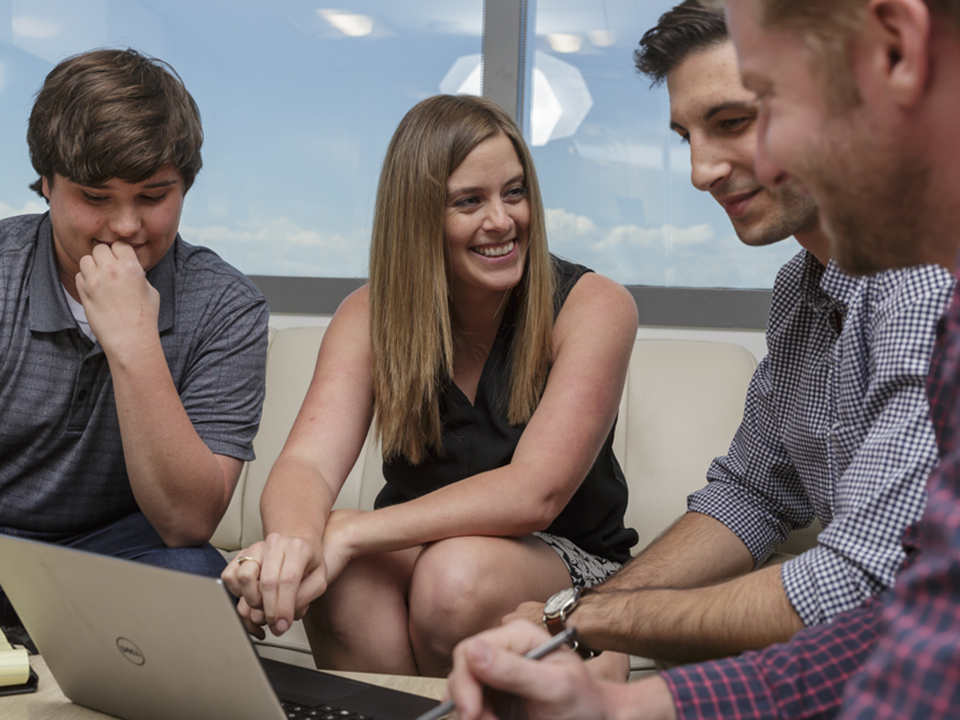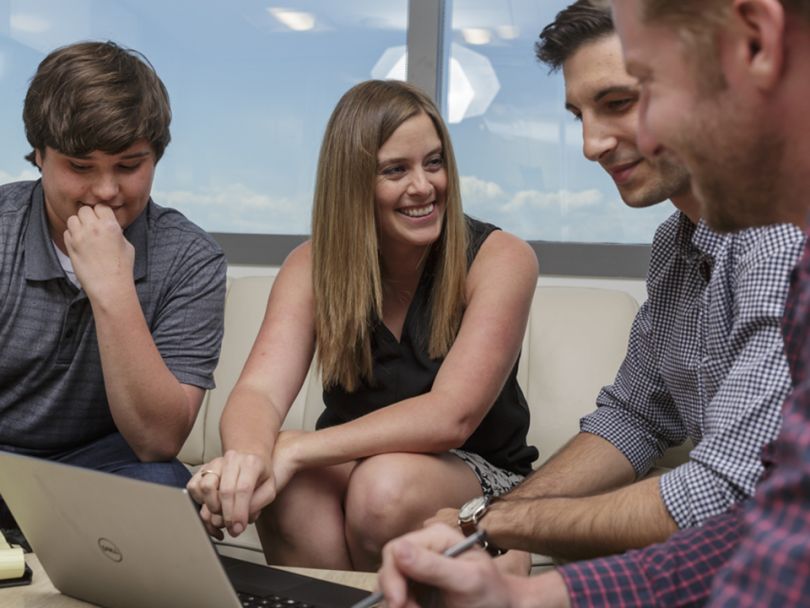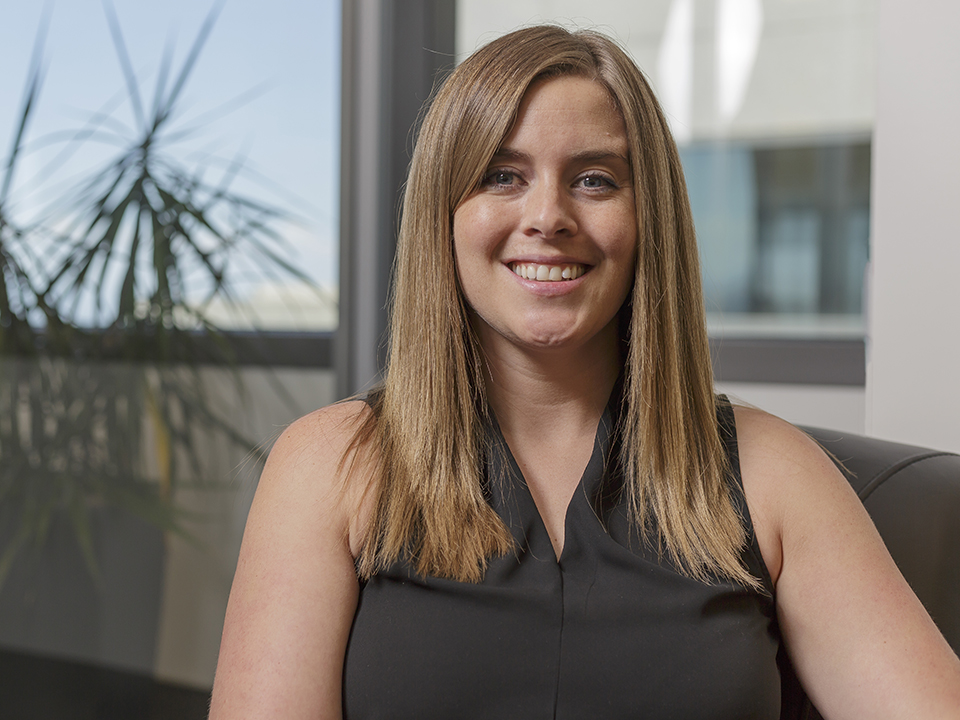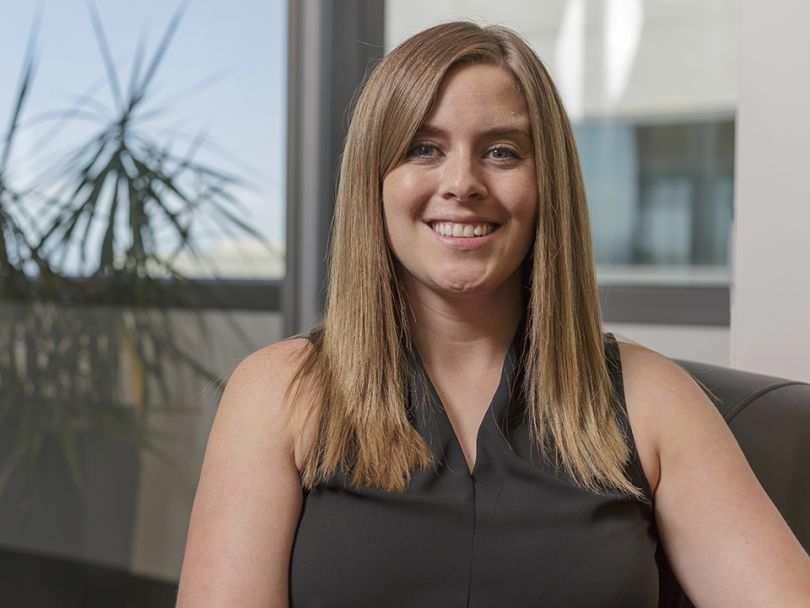 Kelly Modert, Controller
Kelly Modert is involved in all of the company's finance functions, from assisting partners with billing questions to forecasting and budgeting.
BEYOND WORK: Modert loves to gain new perspectives and appreciation for different cultures and lifestyles through travel.
How has the company and its culture evolved since you've been there? 
When I started we had about 30 employees and 10 vendors. I remember celebrating our best month ever, and our new revenue that month was less than 20 percent of what we booked in June 2018.
The core values of the company are the same, but we have greatly expanded the quantity and types of products that we offer. In the past, our 30-person group felt like a big family. Now, with over 200 employees, it's a bit harder to have that family feel, but there is still so much emphasis placed on cultivating relationships with peers. Everyone is expected to work hard and in the best interest of the company, but everyone genuinely gets along and makes time to have fun and get to know each other outside of work.   
Everyone is expected to work hard and in the best interest of the company, but everyone genuinely gets along and makes time to have fun and get to know each other outside of work."
What are your biggest hiring challenge as you've scaled?
Finance is generally a more rigid department at most companies, so it has been challenging for us to find candidates who desire flexibility but also have the right mix of education and experience.
I always ask in an interview how someone handles rapid change, because at Pax8, you can't get personally attached to a project you've completed. Month after month, we may move in a different direction or need something done a different way. We need employees who understand they are helping us work toward a common goal and how their individual responsibilities fit into that big picture. Additionally, we need someone who isn't afraid to step outside of their comfort zone and take on tasks that may not traditionally fall under their role.
Tell me about a company tradition or ritual. Why is it meaningful?
We have a monthly kick-off meeting to discuss the accomplishments of the previous month, honor the top performers and focus on what's coming up. After the meeting, there is a company-sponsored happy hour that includes Uber reimbursements to ensure everyone is able to have as much fun as they want while staying safe.
The meeting itself promotes camaraderie across the company, as each department highlights their achievements. It also helps everyone stay informed on what's happening. The happy hour is a great place to mingle with coworkers who you don't get to work with on a daily basis and helps our growing team get to know each other outside of work.