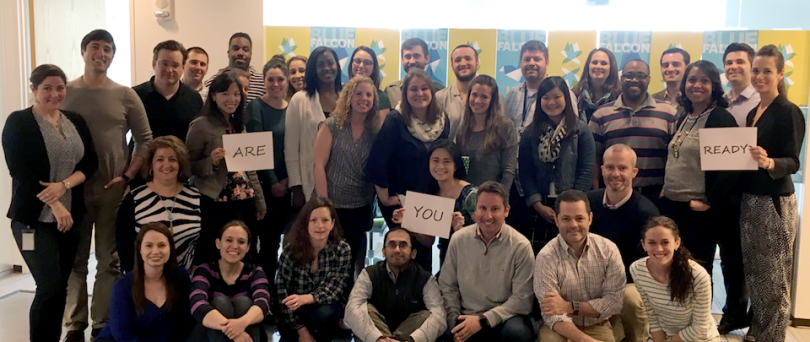 Every week, we dig through our events calendar and hand-select five events worth checking out. Here's what's happening this week in Colorado tech.
Built In Brews at Healthgrades, July 19 at 5:30 pm
Grab a beer with Healthgrades and other members of the Built In Colorado community! Built In Brews is a monthly happy hour, and this time around, Healthgrades is inviting you into their office to meet their team, experience their culture first-hand and learn what they have in store for the future. Get your tickets here.
Digital Summit Denver, July 17 at 8:30 am
If you want to rub elbows with executives from companies like Netflix, Twitter, The Onion, Google and more, then the Digital Summit Denver is the place to be. This three-day conference includes more than 70 talks, workshops and sessions about topics ranging from  social media and content to UX, design and data. This event includes a light breakfast and boxed lunch, and tickets are still available.
Women Who Startup Foundation Summer Kickoff Party, July 17 at 5 pm
Celebrate the summer with the Women Who Startup Foundation and its founder and president, Lizelle van Vuuren. If you are a woman and an entrepreneur, this is the perfect place to connect with leaders and investors in the Denver community over drinks and great food. Members of the WWSF Board and other special guests will be in attendance.
Adventure Chat Live!, July 19 at 11 am
Oh, the places you'll go — or in this case, the places you have been. Join Hiking with Geeks to chat about all of your cool adventures. Hang out, ask questions and maybe even pick up a new hiking buddy. This is your chance to connect with fellow outdoor enthusiasts and adventurers who are geeks, tech workers, entrepreneurs and web professionals.
Introduction to Product Management, July 19 at 7 pm
If you've ever wanted a crash course in product management, this introductory course is tailor made for you. The workshop will cover topics like roles and responsibilities of a product manager, today's product management landscape, career opportunities and the fundamentals of the product management process. Aaron Duke, a vice president who leads the product team at CirrusMD, will be the instructor that evening.