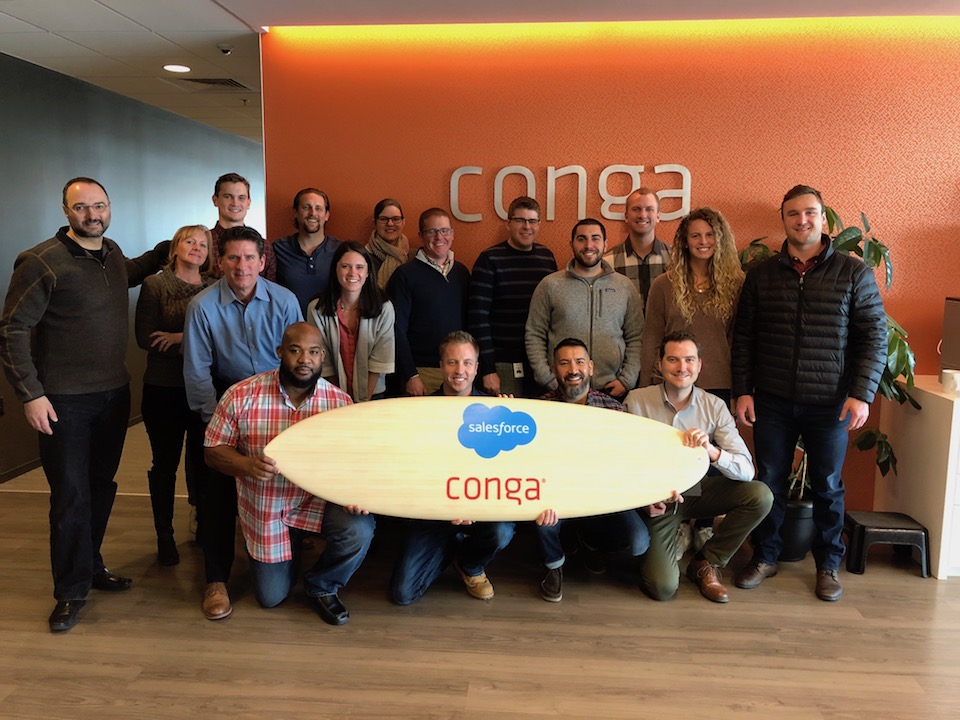 2018 has been quite the year for Conga, and the company shows no sign of slowing down.
Following a month-long acquisition streak that brought three new companies under its umbrella, the Broomfield-based document automation company announced on Thursday it closed a $47 million round of funding.
Insight Venture Partners and Salesforce Ventures led the round, which brings Conga's total VC funding to $117 million.
From March 7 to April 4, Conga snapped up document management software companies Octiv, Orchestrate, LLC. and Counselytics — moves which rapidly expanded the Conga's suite of document automation tools.
At the same time, Conga was hard at work launching a new product of its own, Conga AI, which leverages artificial intelligence to further streamline document automation tasks.
The funding, combined with the recent acquisitions, will fuel Conga's growth both domestically and overseas, particularly in the EMEA and APAC regions.
"Our steadfast dedication to our customers' needs for better intelligent document automation has been on full display this year as we've aggressively grown the breadth and depth of the Conga Suite through product development and acquisitions," said CEO Matthew J. Schiltz in a statement.
Conga was an early partner on the Salesforce AppExchange, and the latest funding is proof of a deepening partnership between the two companies. Conga has grown to serve more than 700,000 users in 85 countries, including giants like Hilton Worldwide, Schumacher Group and CBRE.
Conga has also announced several critical executive hires and promotions in recent months, including Will Spendlove as vice president of product marketing, Mary Sparks as vice president of privacy and compliance, Doug Rybacki as chief product officer, Allan Peters as chief revenue officer, Mark Bales as chief accounting officer and Mark Fowler as general counsel.
Conga's employee count grew by 64 percent in 2017, with one in five employees receiving a promotion.