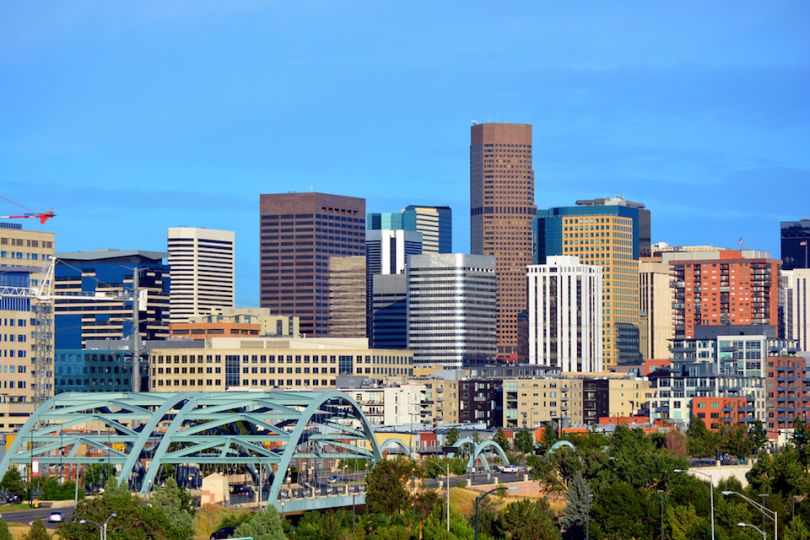 Leadership changes will always make waves and as Colorado's tech scene continues to expand, so do the executive ranks of the companies within it. April saw seven new leaders take the helm at local companies. Let's meet the latest additions.
Valen Analytics, a Denver-based data and analytics provider for property and casualty insurance companies, announced that Kirstin Marr would assume the role of president of the company. Marr served as chief marketing officer at Valen Analytics for more than six years, leading growth and marketing initiatives. Prior to this, she held a variety of leadership roles in marketing and media with companies like the National Renewable Energy Laboratory and HomeAdvisor.
Colorado Springs-based food distributor FoodMaven named Damon Miller its new vice president of marketing. Miller recently served as vice president of marketing at Denver-based Rachio and has also held marketing and brand development posts at Intel, Starbucks, Unilever and Jamba Juice.
Brad LaRue joined the FoodMaven team as its new director of sales to lead sales strategy and execution. He previously served as district sales manager at Sysco in Colorado Springs, Texas and Kansas City. LaRue brings 20 years of experience in marketing and sales to FoodMaven.
Englewood, Colorado-based broadband provider WOW! has named Amy Bell senior vice president of marketing. Bell brings 17 years of senior marketing experience in media, cable and telecommunications to WOW! She previously served as senior vice president of brand strategy and marketing communications at Starz Entertainment, where she spent nearly a decade. Prior to Starz Entertainment, she was director of marketing operations at Comcast.
Leslie Peabody joined the team as the new vice president of human resources business partnerships. Previously, Peabody was vice president of human resources at Goodwill Industries of Denver. She brings 15 years of experience in corporate and operational human resources at both for profit and nonprofit organizations to WOW!
Bill Case has been named vice president of total rewards. Case brings more than 25 years of experience in human resources, operations and business development to the role. Previously, he was the managing partner and owner of Wheelhouse Consulting Group where he led client engagements. He has also served as vice president of business development and strategic growth at Cochlear.
Denver-based digital technology consulting firm Quisitive announced that Kevin Castillo has joined the company as vice president of sales. Castillo brings nearly three decades of enterprise sales experience to the role. Previously, he served as vice president, digital solutions – Microsoft at Hitachi Consulting. Prior to Hitachi, he spent over a decade in various sales executive positions at Microsoft.