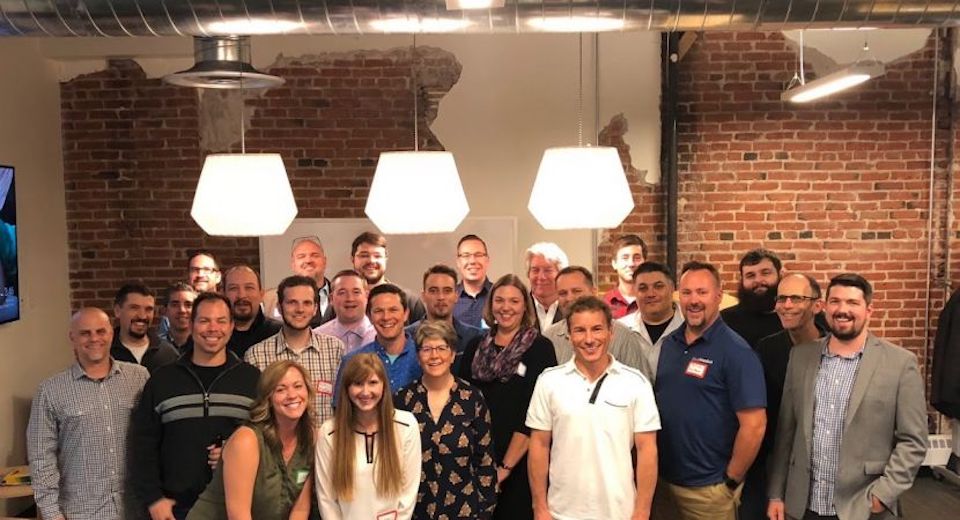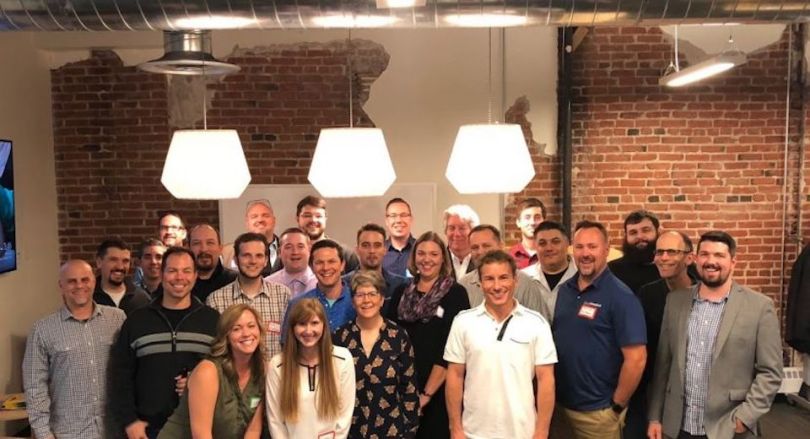 From BlueModus's inception, founder and CTO Dave Conder wanted to create a workplace people would be excited to come to every day. So he focused on building a culture of independence, mastery and unified vision to foster an overall feeling of enthusiasm, motivation and, above all, positivity.
Today, his "amazing experiment in positive energy" has flourished into a full-service digital agency where technologists work directly with the company's clients. This model empowers BlueModus engineers to unleash their creativity to find the best solutions for clients' technology challenges.
We caught up with members of the BlueModus engineering team to learn more about the company's relationship-centric approach to development and how its culture of positivity manifests within the dev team.
Working directly with clients isn't something many engineers have experience with. How do you approach the client-facing aspect of your work?
Frank Jaramillo, senior web developer: To me, exceeding a client's expectations is always part of my thought process. We can only be successful if they are.
I'm well-prepared to speak with non-technical personnel and translate the technology in a way they truly understand. It's our role to help guide clients in their decisions and steer them toward a solution that will meet their needs and wants, as not all clients really understand exactly what it is they need to accomplish their goals.
No one has that 'smartest man in the room' syndrome. Everyone is willing to help each other out."
How would you describe the engineering team's culture?
Jaramillo: The culture is probably my favorite part of working at BlueModus. The team is filled with a lot of talented, passionate and bright people. Yet no one has that "smartest man in the room" syndrome. Everyone is willing to help each other out, whether they're stuck on an issue or just need another set of eyes for a sanity check.
We all tease and joke throughout the day, keeping things light. We hang out outside of the office as well. In my nine months here, I've made some great friends.
How do you encourage your engineers to innovate?
Troy Guerra, director of development - solution delivery: The simple answer is getting out of their way. I try to eliminate all road blocks for my employees to ensure that they have the freedom and time to be creative. Roadblocks come in all shapes and sizes. By getting out of their way and removing any items impeding their daily tasks, they are free to create, innovate and, to a certain extent, take risks.
Tell us about a project you worked on that really stands out.  
Todd Reed, senior web developer: One of the first larger scale projects I worked on was for a client in Seattle. At the start of the project, I was able to go out to Seattle to meet the client at their location. This allowed me to get first-hand knowledge of their development systems and processes. The project was a perfect combination of new development and upgrades to existing legacy code. I enjoyed this work because it was a great opportunity to learn and teach new tools and techniques that resulted in a successful project.
What are your favorite aspects of being a developer for BlueModus?
Chad Dugas, UX/UI developer: The first thing is the people; everyone who works here is extremely smart, and it's refreshing to work with so many people who are great at what they do. Second, is the supportive and growth-focused environment. BlueModus is extremely happy to help someone grow their skills as a developer. They have been very generous in providing anything and everything I could want to develop my professional skills.
How would you describe your ideal candidate for an engineering position?
Nick Bushnell, director of development - sustaining services: We look for individuals who love what they do. There has to be a passion for learning, improving and teamwork. They certainly have to have technical chops but to me that is secondary to the former. IT engineering changes constantly, and we need folks who can do the same.