Marriage is a partnership in the truest sense. Couples share in everything from the mundane to the miraculous, celebrating the wins and softening the failures along the way. But for some, that partnership extends beyond the home and into the workplace.

We talked to three local power couples — and co-founders — about why they decided to launch a business together and how they navigate the unique challenges of doing what you love with the person you love.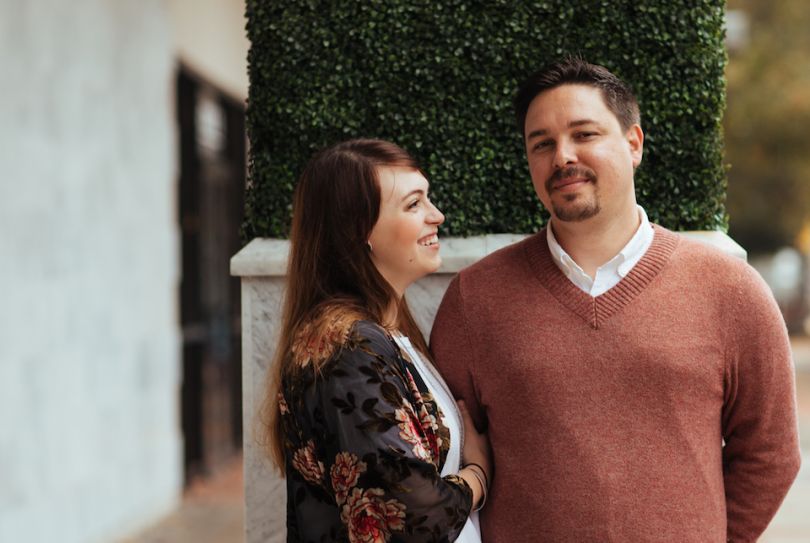 Digital development agency Cuttlesoft is the lovechild of Frank Valcarcel and Emily Morehouse-Valcarcel. The two founded the company in Tallahassee in 2014, after only dating for a year. Since then, they've gotten married and launched a main office in Colorado, where Frank serves as director of operations and Emily as CTO.
What prompted you two to start a business together?
Emily: We started out by building fun side projects and learning about new tools and frameworks together. I was in graduate school at the time and wasn't sure what my next step was. I knew I wanted to live somewhere new, so I was looking at transferring or taking one of the job offers I'd gotten to move to Boston or San Francisco. We talked about starting something of our own, but our first clients fell into our laps before we even had contracts or a bank account. It was the pull I needed to stay in Florida for a bit longer.
Frank: I had been working at a fintech startup during my last couple semesters of college, but before that I was at a consulting agency and felt pretty strongly about how to own and operate a business like that. I was in luck that there was a lot of support for entrepreneurs during that time and used some connections and resources to launch Cuttlesoft with Emily — my girlfriend at the time — and two other friends from college.
How do your strengths as a couple translate to how you work together as colleagues?
Emily: I think these two things evolved in parallel, since we started the business after dating for just over a year. Communication is key in business and life, and we had to learn to separate our emotions from business. Frank's far more extroverted that I am. He's the big picture, idea guy and is great at making new business connections. I'm more introverted and love solving puzzles and detail work. We definitely play to that in both our personal and business lives.
Frank: I'm a textbook extrovert and the creative/big idea one in our relationship. This really complements well with Emily's personality and strengths. We work well to balance each other, even if sometimes that means being an emotional anchor, sanity checker, supportive spouse or the one that keeps the other's feet on the ground. Besides, Emily has always been the person I turn to for help with really hard problems. That's how it was in college (I would have failed many classes without her), and it never changed.
What are the single greatest challenge and the single greatest reward of working side by side with your partner?
Emily: I actually think these are the same thing. We're all in on the same company. It's our support and primary source of income for the both of us. This means that, if it fails, we both fail, but it also means that we're so incredibly invested that we work that much harder to succeed. I can't imagine us not working together in the future.
Frank: The greatest challenge is making time for "us" without looming thoughts or stress from work. The greatest reward is being able to share all of it — good and bad — with my wife. It's a true partnership in all aspects of life.
How do you separate work life and home life and find time for yourselves?
Emily: We don't really separate work and home life, but I love the fact that we can talk about projects or brainstorm implementations over Saturday night beers or Sunday brunch. We definitely take time for date nights to go out to the movies and whatnot, and we both take time for ourselves in different ways, whether it's a therapeutic cleaning day, yoga or hanging out with friends.
Frank: I honestly think we fail at this a lot of the time. We've met other couple founders/co-owners and many of them say you have to leave it at work when you go home, but we've never believed that's totally possible. The other side to this is that it really serves as a competitive advantage sometimes because work seamlessly integrates with our lives. We both consider it our "life's work." The best action we've taken is separating our roles in the company. It allows us autonomy from each other and the ability to focus on where our unique strengths are best applied. That part requires having a lot of respect and confidence in your partner, and that transfers over to our marriage.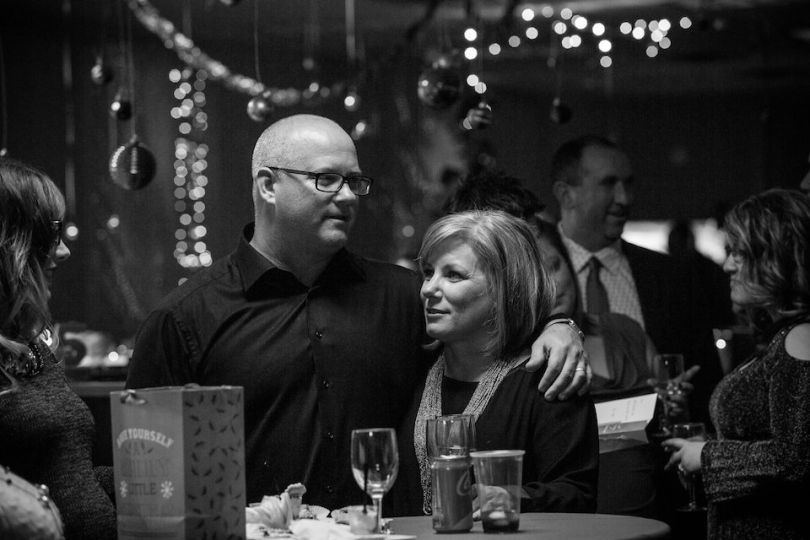 Kim and Jim Johnson created SaaS mobility management company Mobile Solutions. After the economic crisis, the two faced incredible challenges. But as they say, greatness is made under pressure. The couple set out to build a lasting company, with Kim as president and Jim as CEO.
What prompted you two to start a business together?  
Starting Mobile Solutions came during some challenging times. Jim's prior business didn't survive the downturn of the economy, and we had to make some hard decisions. The idea of no longer being an entrepreneur was a difficult one, and we believed strongly in the original business idea that Jim had. Insert Mobile Solutions.
This time we set out to build strong leaders on our management team. You think you can do it on your own… until you can't.
How do your strengths as a couple translate to how you work together as colleagues?
We are the true Yin and Yang as our CFO Bob Pfeiffer says frequently. Kim's strongest attribute is her ability to remain calm in rough waters, while Jim is never one to back down from a challenge and loves inserting change into the organization.
What are the single greatest challenge and the single greatest reward of working side by side with your partner?
The single greatest challenge is for us to leave business behind when we leave for the day. It's common during our rides home together to talk about the work day and run ideas off each other. And while that's a good thing, our ride home is short so these discussions find their way into our home — until Kim puts on another episode of Game of Thrones.
Watching our management team become leaders is, without a doubt, the greatest single reward we have, and we get to see it together every day.  
How do you separate work life and home life and find time for yourselves?
In the beginning, this was difficult because the company was smaller and we wore many hats. We are very thankful for the strong leaders we have today, both for professional and personal reasons.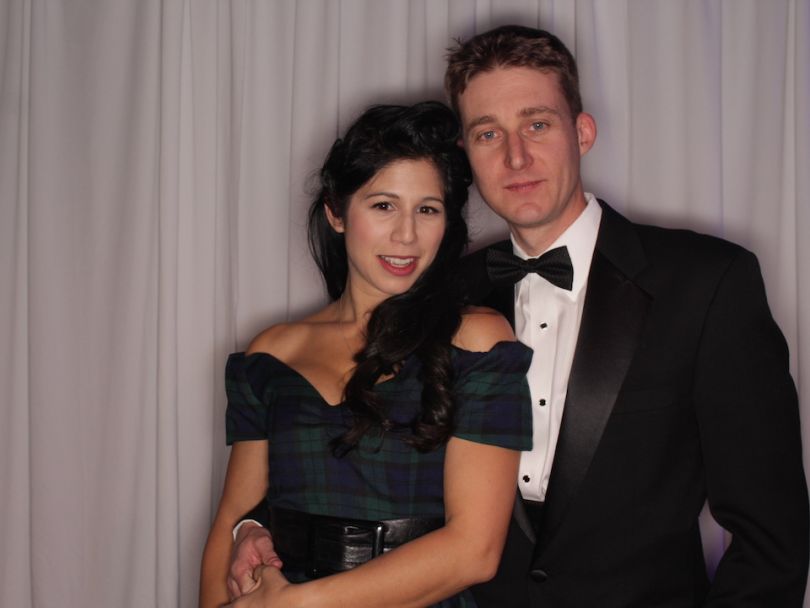 Combining their talents in video and web, Ben and Danielle Reubenstein founded mobile development firm Xcellent Creations in 2008. Five years later, the company merged with fellow app developers Double Encore, and just a year after that Double Encore got bought out by digital agency POSSIBLE. Today, Ben and Danielle lead the mobile arm of the company — POSSIBLE Mobile — where they serve as CEO and executive creative director, respectively.
What prompted you two to start and run a business together?
Ben: What's funny is Danielle and I have worked together before at other companies. We both worked at Bennett's Pit BBQ — Danielle in accounting, me in sales. We even catered together once for two weddings in one day. We also worked together at The Visitor Center, an online travel company. In 2008, I found myself laid off and doing contract web work while Danielle was doing contract video work. It was more straightforward to start one S-Corp and run both of our work out of it than two. I had a DBA for Xcellent Creations since 2001, so we carried that forward. Overtime the work evolved into bigger projects and Danielle's skills in design fueled our web and eventually mobile business.
How do your strengths as a couple translate to how you work together as colleagues?
Danielle: Ben and I are very different in most ways. I'm design; he's engineering. He's sales; I'm delivery. Those opposite strengths are also present in our home life and keep us balanced. It makes us a great team.
Ben: We have exactly the opposite strengths. It's perfect!
What are the single greatest challenge and the single greatest reward of working side by side with your partner?
Ben: It's hard to give feedback and critique work. I have a very direct style that over time has definitely softened, but toward the ends of projects, I lack sugar coating. Having to go home at night can make some projects or initiatives bleed into our homelife, but it is something we've gotten better at over time. Hiring our first additional executive member, Eric Daugherty, as our COO, was an amazing first step to help.
On the reward front? It is awesome to see Danielle grow in her career. I'm just in awe of how we challenge one another.
Danielle: My single greatest challenge is having disagreements or differences in opinion or approach. When you work with someone, you're bound to disagree or approach things differently, but at the end of the day you would normally get to walk away and try again the next day. There's rarely room to do that, so sometimes I'm careful about how I approach those conversations. Our colleagues and partners have greatly reduced this challenge since we started the company.
My greatest reward is supporting my spouse. Everyday I get to support my husband and friend to help him accomplish the goals for the company and his personal goals. It's pretty great to take that marriage vow and actively deliver on it every day.
How do you separate work life and home life and find time for yourselves?
Danielle: Well it's not easy, but we work as a team to keep things balanced. We remind each other to leave work at work, but also give each other the chance to vent and talk about our day as if we were just a normal couple. Finding time for myself is not my strong suit (it never was), but now, as a mom who works full time, I'm even worse. Ben does a great job of helping me take time for myself and I try to do the same for him.
Ben: That can be tough, we really try to unplug at home, and if either of us slips into work talk we're good at calling each other on it. Sometimes it is an advantage, especially when we're working on a presentation together. We also have two great kids, Griffin and Archer who are seven and four.