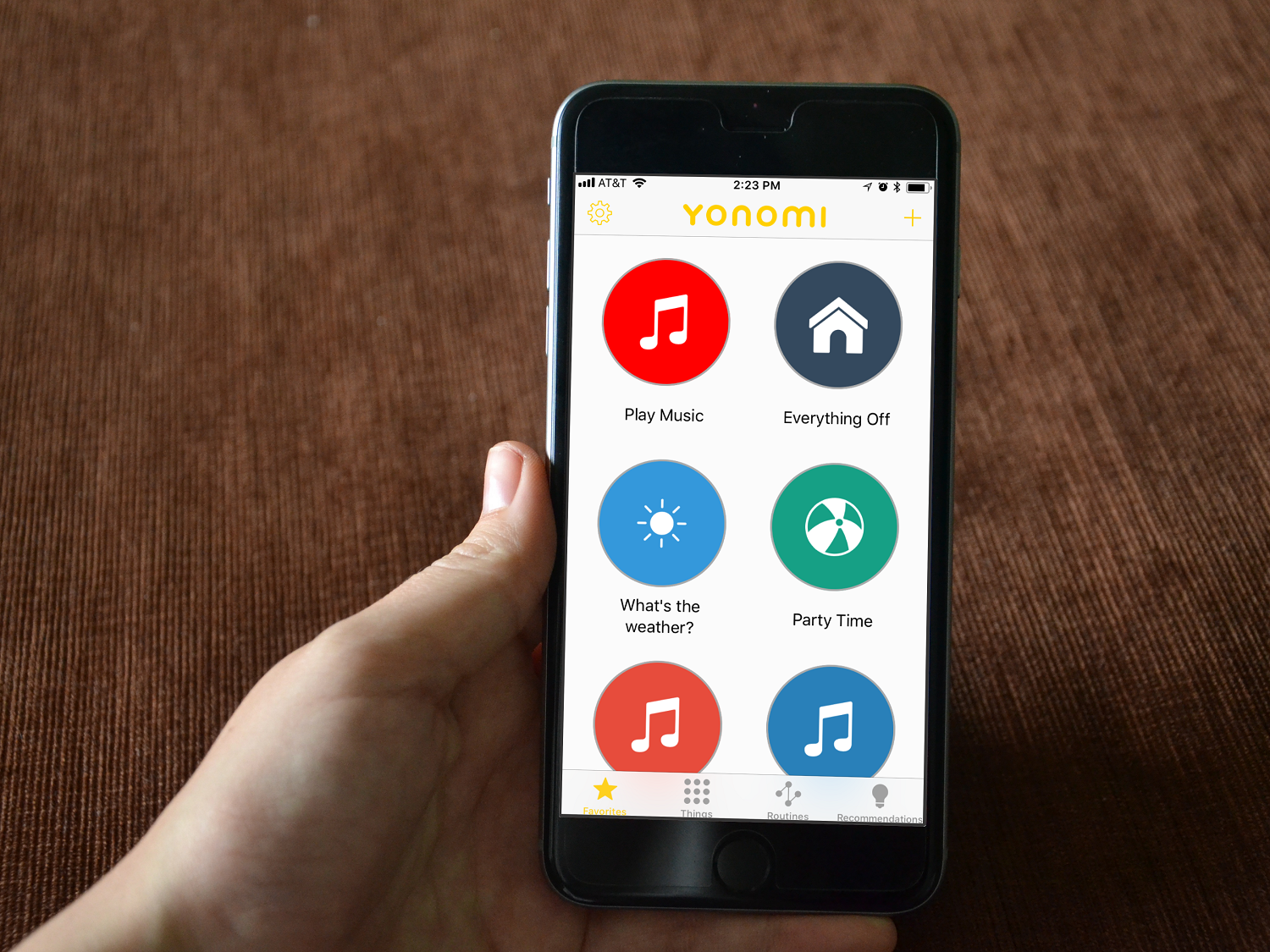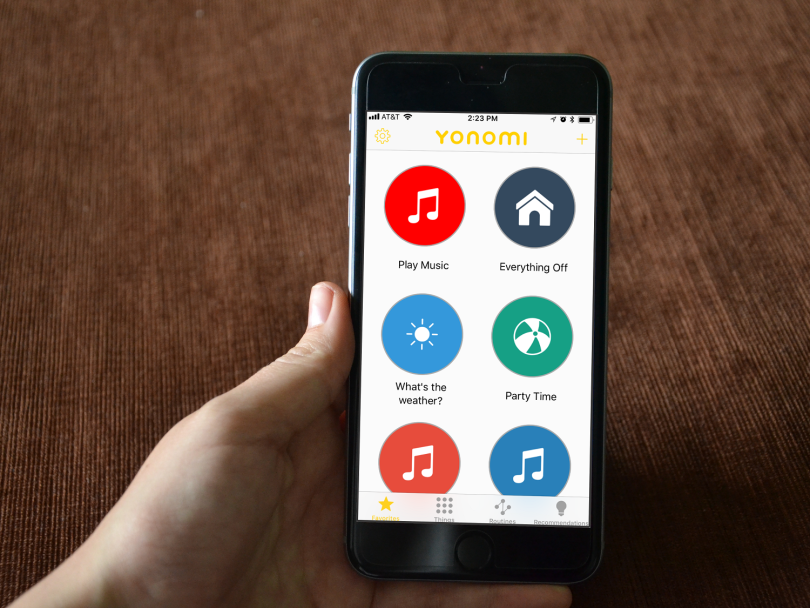 It's only a matter of time before the smart home goes mainstream, and when it does, we'll need an app that can integrate all those devices into one seamless interface.
Fortunately, that app is already here — and it's not just consumers who are paying attention.
Today, Boulder-based IoT startup Yonomi raised a $5 million Series A financing round to support the development and expansion of its smart home applications.
Yonomi launched in 2013 with a platform-agnostic consumer app that unites a homeowner's smart devices in one place. The app enables users to manage all of their devices and create custom "routines" for every part of the day.
"What we've been seeing over the last few years with IoT, and smart homes in particular, is that there's not one standard," said Kent Dickson, co-founder and CEO of Yonomi. "There are multiple standards, and there are multiple people trying to create walled gardens essentially. We always thought that was a false proposition, and that there could be — and ought to be — a platform that can integrate with virtually anything that's likely to come into a consumer's home, and make them work together." 
From day one, Dickson said Yonomi didn't only want to focus on consumer smart home products, but it wasn't until last year that its B2B product was ready for launch. Since the release of the Yonomi Platform, which acts as a toolkit for smart home developers, the company has placed a greater focus on forging partnerships with smart home and IoT device makers. 
The round was led by Gentex, a company which develops connected car and digital vision features for the automotive industry, with participation from existing investor Allegion. Today's funding is part of an exclusive partnership between Yonomi and Gentex to bring smart home solutions to the auto industry.
Over the last year, the two companies have worked together to pilot Yonomi One, the startup's newest commercial product which officially launched today. The SaaS platform enables app developers and device manufacturers to more easily integrate with top smart home devices and platforms, like Nest or Google Home.
"As a company offering products and services to literally all auto manufacturers, Gentex saw the need for their product to become very relevant to the whole home and all the automation in the home — not just the garage door anymore," Dickson said. "They saw Yonomi as that agnostic platform that could allow them to easily integrate with all things in the home in a very reliable way."
Gentex leveraged the Yonomi One platform to launch its own in-vehicle home automation app called HomeLink Connect, which allows vehicle owners to trigger smart home "routines" remotely from their car's center console or rearview mirror.
"It went from being a notion on the whiteboard for them to a reality, a product in market, within just a few months," Dickson said. "That's because it leverages the years of work we already put into the Yonomi platform."
The company plans to use the latest investment to expand into international markets, broaden its smart home device partnerships and further scale its commercial offerings, including Yonomi ThinCloud and Yonomi One. It also announced plans to add 20 new members to its dual headquarters in Boulder and Austin in 2018.