After a year of hard work and achievements, there's nothing better than kicking back and celebrating the holidays with your team. From ice luges to gingerbread building competitions, holiday celebrations are a chance to let company culture shine and give employees an opportunity to bond outside the daily grind.
These Colorado tech companies gave us a glimpse into their holiday office parties and the traditions that make their cultures unique.
"We enjoy the holidays as a team, giving back to local communities and enjoying a holiday meal together," said Lissa Bricker, director of community and university relations. "We do the typical ugly sweater contest (which may or may not consist of onesies). We also do a cookie exchange, and celebrate a traditional holiday dinner in our locations around the world."
"One of our company values is 'We take our work seriously, not ourselves,'" said HR generalist Jenna Schlueter. "This value is certainly proven during the holiday season. We go all out. Last year, we had a caricature artist and a standup comic, because our team loves to laugh. That's true all year round. This year, our theme is 'fire and ice.' We'll bring the heat with a flambé, and temper it with an ice sculpting contest and a hot cider and fireball ice luge, emblazoned with our logo."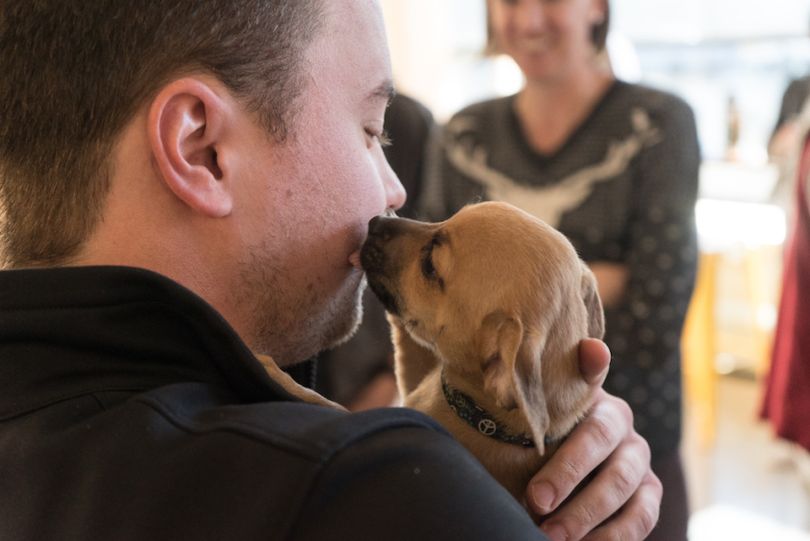 "We host a Gather and Give Fundraising event to support Boulder's Emergency Family Assistance Association and The Humane Society. Then we hold our company party the following week," said recruiting manager Sage Soronen.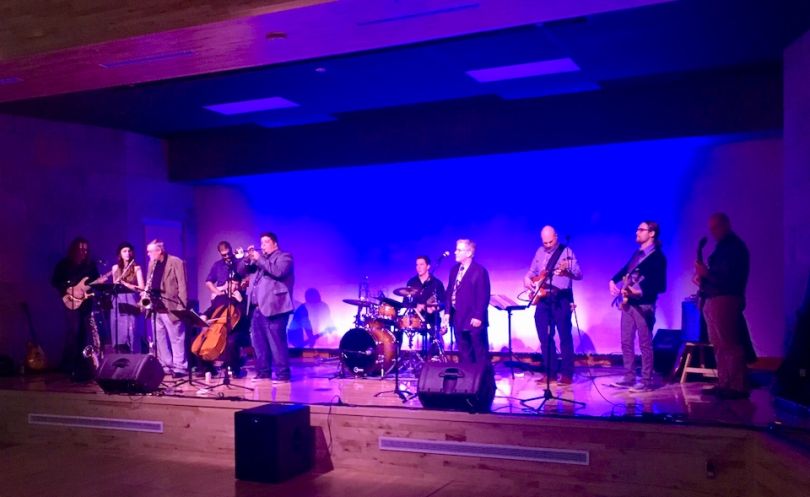 "Employees show off their musicianship," said Maddie Stoddard, recruiting specialist. "Our company choir performs, along with any musicians who want to join the band for a number. Another group of employees puts on a brass performance. Ultimately, the entertainment is provided by Honeycomb, a local band also made up of some of our MakeMusic employees."
"We have our teams decorate their stations with unique holiday themes. We hold a competition for the best-decorated pod," said director of marketing Alice Tran. "For Christmas, we do a secret Santa gift exchange and a cocktail party including a live DJ, karaoke, photo booth and a raffle. It's a great time of year for us because we all come together and celebrate each other and the amazing company we work for."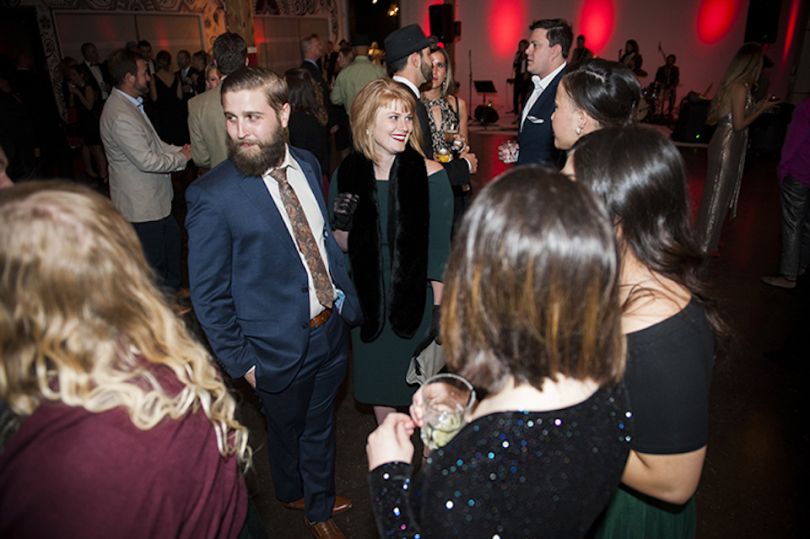 "Travelers Haven and Hotel Engine celebrate the holidays in multiple ways," said PR specialist Devin Negrete. "One is stuffing our faces with all the goodies clients mail us. Another is some sort of group activity that brings us together and helps us grow as a team. We end the season with our themed holiday party full of fun, music, food, drinks and laughter."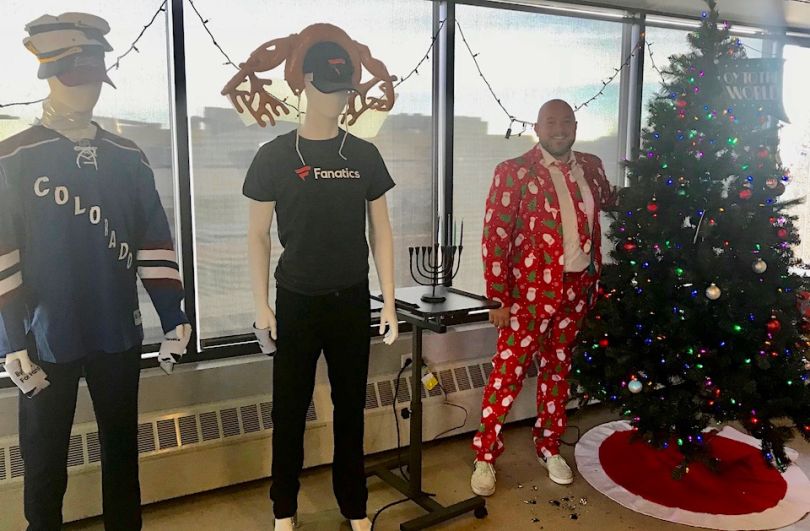 "Since the holidays fall right in the middle of our company's peak season, we start eating, drinking and celebrating pretty early," said senior technical recruiter Allie Britman. "We decorate our office (it's amazing how many engineers it can take to hang holiday lights!), light the menorah, and have a tree with custom ornaments for everyone. We have a party and our annual white elephant exchange, which gets pretty competitive for the best gifts. We also go see a movie as an office during the day, the last two years it's been Star Wars."
"We have an office-wide holiday party each year that our spouses, friends and 'plus ones' are all invited, too," said Rachel Anderson, director of content marketing. "This year, we took an afternoon off to compete in a gingerbread creation contest. Split into teams, we were given edible building items and told to 'get creative.' Then we judged and crowned the creations first, second and third place winners. Scratch tickets and bragging rights were among the prize offerings. We then gathered around the holiday tree to participate in a 'white elephant gift exchange,' which included lots of hot sauce packages, cooking utensils and a giant rubber ducky.
"Screen Pilot volunteers in our community each holiday season, the last two seasons have been with a Habitat for Humanity community," she continued. "Each year, we also participate in 'adopt-a-family' and 'adopt-a-senior' gift-giving programs."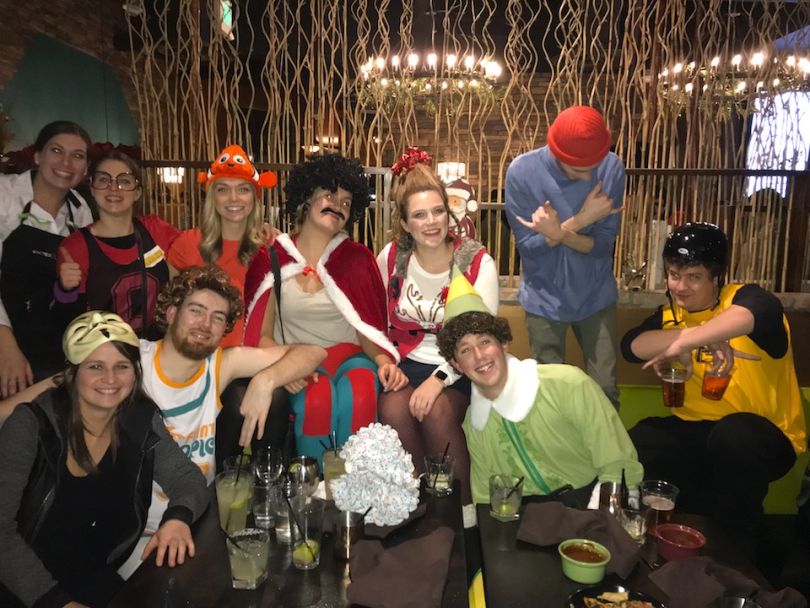 "We always have a theme party to celebrate the holidays," said Sara Orlino, director of people operations. "We pick a festive venue and allow our employees to submit and vote for the theme. We've had a 'wigging out' theme, an ugly sweater theme, Great Gatsby theme, and this year was movie characters of the 2000s."
"At Envysion, we have our annual holiday party. This year we rented space at a Boulder brewery, complete with drinks, food trucks and a photo booth where we celebrated our awesome year at Envysion," said HR generalist Caroline Ellis.

"We celebrated the holidays, and commemorated the move into our new building, by throwing a New Orleans-themed party, complete with cajun food and a brass band," said Brian Nishi, director of talent acquisition and people operations. "The last Friday before holiday break, we wear pajamas, sip hot cocoa and have an amazing gift exchange. It's a great way to wrap up the year and show thanks for the efforts of all our employees."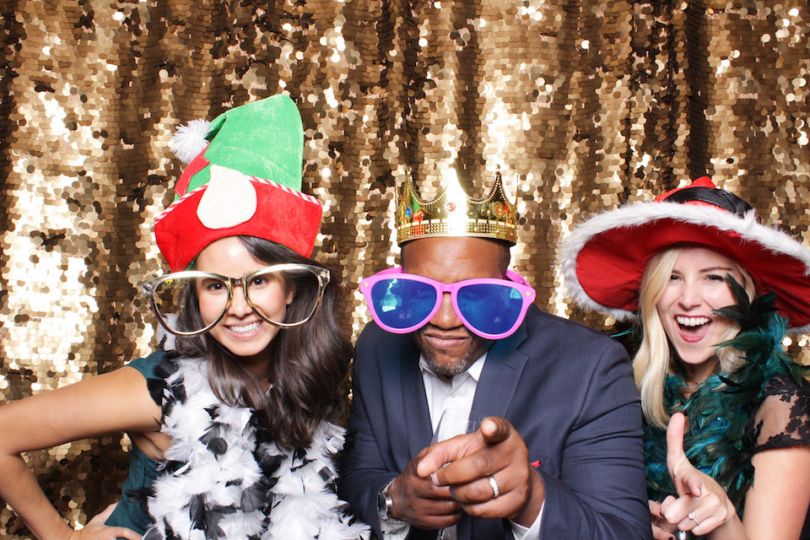 "Each of our offices throws an epic holiday party, we have a few friendly competitions, and employees take well-earned PTO to spend time with family and friends. This year we also did a company-wide potluck, which showcased some of the incredible culinary talent our team has," said senior recruiter Will Hewitt.