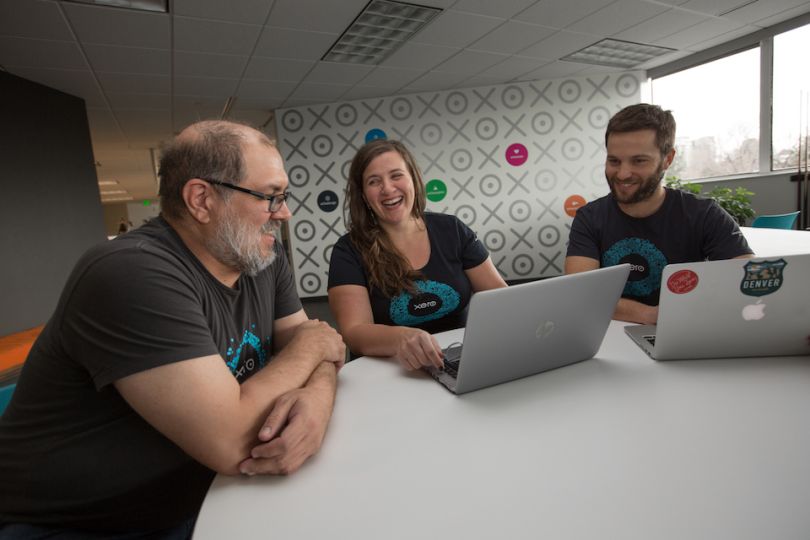 With its suite of intuitive, cloud-based accounting software, Xero is on a mission to help small-business owners handle their own finances.
Few get into the entrepreneurial game out of a love for bookkeeping. To help mom-and-pop businesses do what many of them see as a necessary evil, Xero has built out a global customer experience team, known as the CX team. Team members provide support, resources and that extra human touch — listening intently to client needs to help make the chore of bookkeeping easier through its self-service accounting platform.
We talked to some Denver CXers to learn more about what the job entails.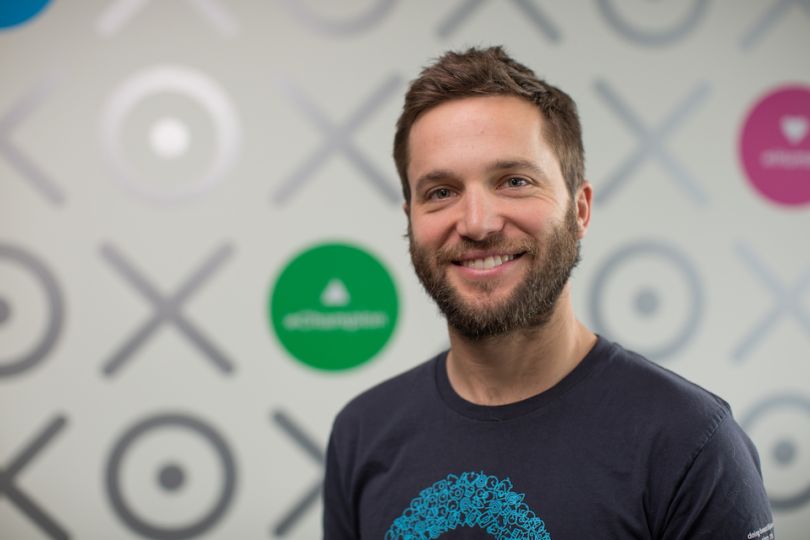 XERO AT A GLANCE
FOUNDED: 2006.
DENVER EMPLOYEES: 133.
WHAT THEY DO: Help small-business owners and their advisers better manage their finances.
WHERE THEY DO IT: Denver Tech Center.
WHO THEY DO IT FOR: Accountants, bookkeepers and small-business owners.
THE CULTURE: People- and community-driven.
ADVICE FOR JOBSEEKERS: Stay on your toes. Change happens all the time.
THEIR STRATEGY: "Think locally and act globally."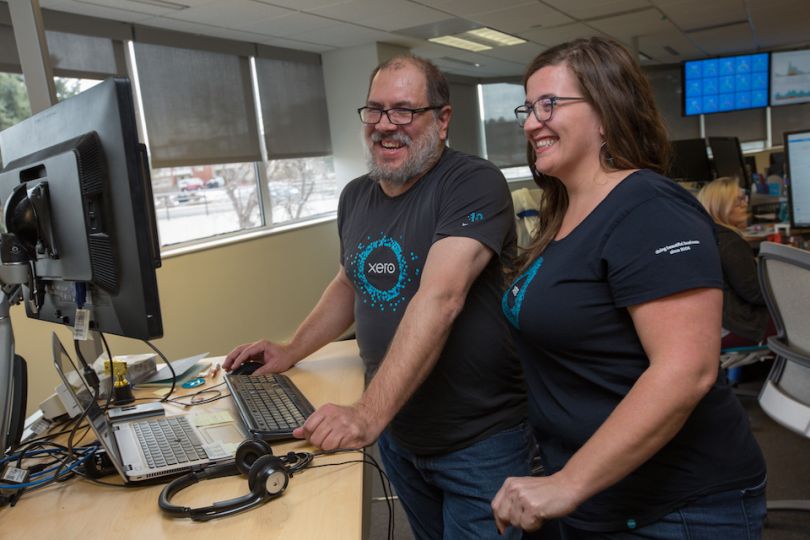 What is it like working on a global team?
Anthony Bradley, customer experience accounting support specialist: It gives you a better understanding of other regions. Our primary areas are New Zealand, Australia, the United Kingdom and the United States, but we also have clients in Africa and South America.
Sometimes, figuring out how things work across different markets can be tricky. The U.S. tax code, for example, handles asset depreciation differently than New Zealand's does. It's neat to work together on those challenges as a team.
Ariel Werbel, business improvement specialist for customer experience: It's quite fun because you get to know a little bit about different cultures and different slang from team members abroad. Yet everybody still goes through the same training and has the same materials. So if you start fresh in Denver, you're getting the same experience as somebody who starts fresh in New Zealand, the U.K. or Australia. That's important because if somebody in the United States has a question and we're not at work, anybody in New Zealand or Australia could take that call. And we do the same thing for them.
You get to know a little bit about different cultures."
What are the challenges of working on a team like this?
Werbel: When you're collaborating on a project with someone in, say, New Zealand, time zones can obviously be a challenge. But that's bound to happen and is really pretty minimal from my perspective. We have half a day that overlaps with theirs. It also helps that we have really great leaders and an awesome crew here in Denver, so it's not common that we need to wait for New Zealand before we can go through with something.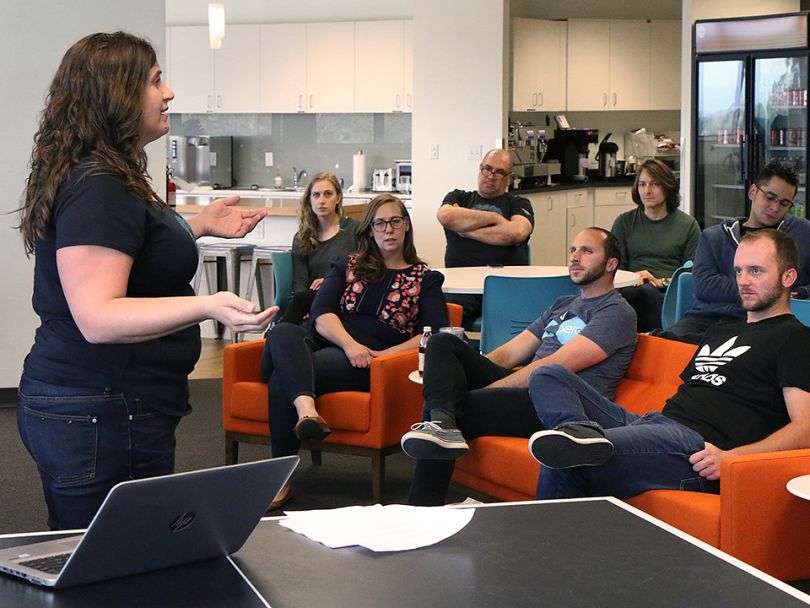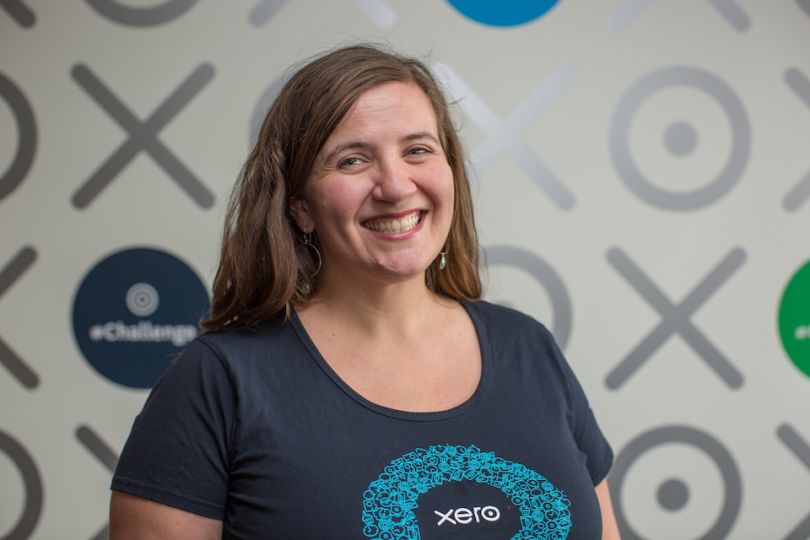 How does your team work to ensure customers have a positive experience with Xero?
Bradley: We really focus on providing the right solutions and we make sure that customers understand where to find that solution again for the future. That's what saves them time and allows them to spend more time thinking about the growth of their business.
Ian Edlind, customer onboarding specialist: Xero is innovative in what we do, and the goal of that innovation is always to give the customer a quicker, easier way to do their accounting. We also have a pretty robust help center and selection of video tutorials, called Xero U. We really lean on those resources because our focus is on self-service accounting software, and we want to encourage the customer to get the light bulb to click for themselves.
Some customers do need to hear it from us, though, so we've learned how to break things down and deliver step-by-step instructions when needed. If they're trying to solve an accounting question, like how to account for certain assets, we can't offer advice. In those cases, we'll encourage customers to seek out one of our accounting partners who can help.
Werbel: If there's something a customer wants the software to do that it doesn't currently do, they can submit requests on the community forum. Community managers go through the submissions, liaise with the product team and communicate with the people who have requested that feature. It's a level of transparency that says, "We hear you, and we're working on it."
It's a level of transparency that says, 'We hear you, and we're working on it.'"
What inspires you on the job?
Edlind: My dad actually has a small business, and I do his accounting. My dad is a microbiologist. He doesn't know accounting and financial stuff. We have a lot of clients like that who have a passion for something that's not accounting, but who need the right tools to manage that aspect of their business. We can make their lives better by making the part that they don't want to do easier. That's a win for them and for us.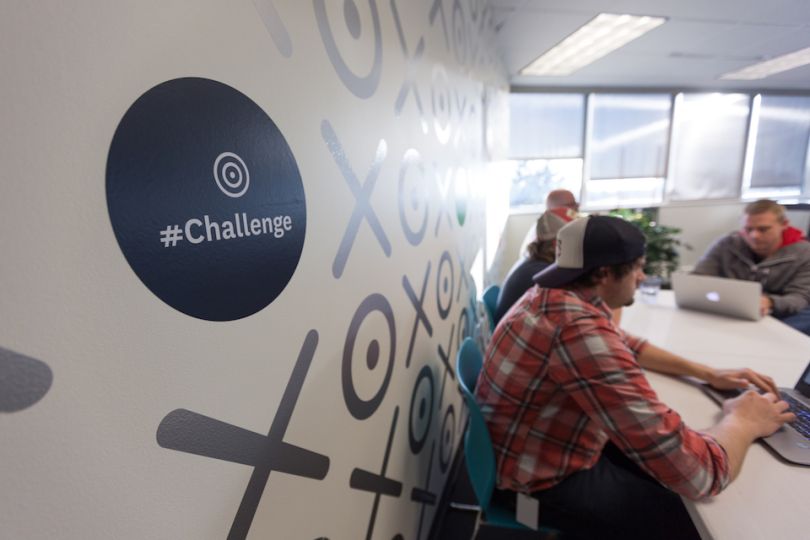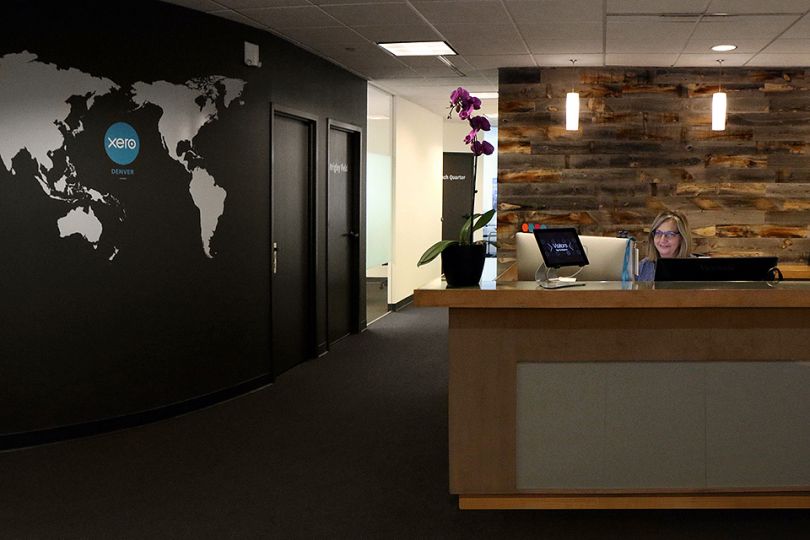 What about the culture here is most exciting or interesting to you?
Werbel: One of our values is to be human, so we're human when we interact with the customers and when we interact with each other.
The people that are hired and that work here are really fantastic and fun to be around, really smart, really great ideas, really progressive. The combination creates the perfect storm of a workplace that's both fun and productive at the same time.
Edlind: This is the first time I've been part of a global company, and what's even more interesting is that it wasn't started in the U.S. The culture came from our experiences in New Zealand, Australia and the U.K., and then eventually migrated over here. As a global team, we all share those values and all of our teams work together toward the same goal. We're not segregated by country or region.
What makes Xero stand out from other places you've worked?
Werbel: Everybody that works at Xero gets eight hours of volunteer time a year. Having things like the volunteer program shows that we're a culture- and community-guided organization. Yes, we're a business, but we also make sure we're taking care of everyone — including our community.
Bradley: One of the key things that I like about Xero is even though we're a global company, our leaders come here to meet with people and not be ensconced in a room away from everyone. When our CEO, Rod, is here from New Zealand, he'll be sitting at a desk, right out there on the floor. I've worked for other multi-national companies where I never met the CEO once. It makes a big difference knowing that they visit and they're accessible.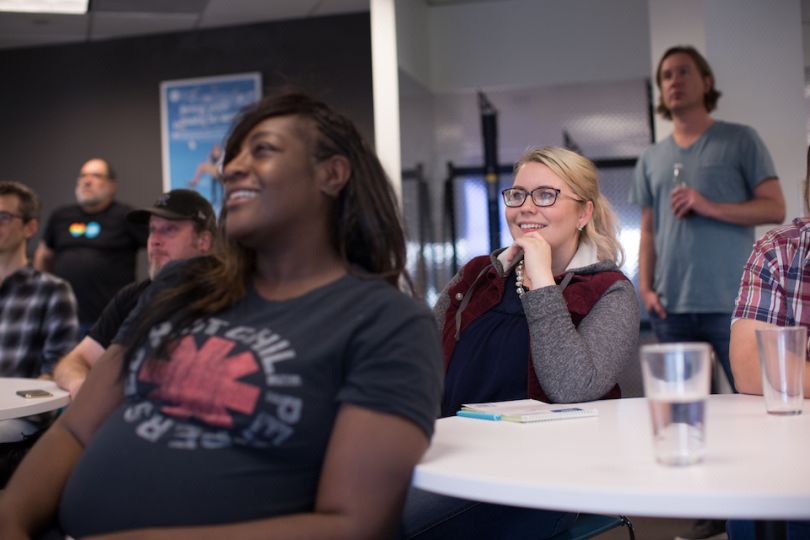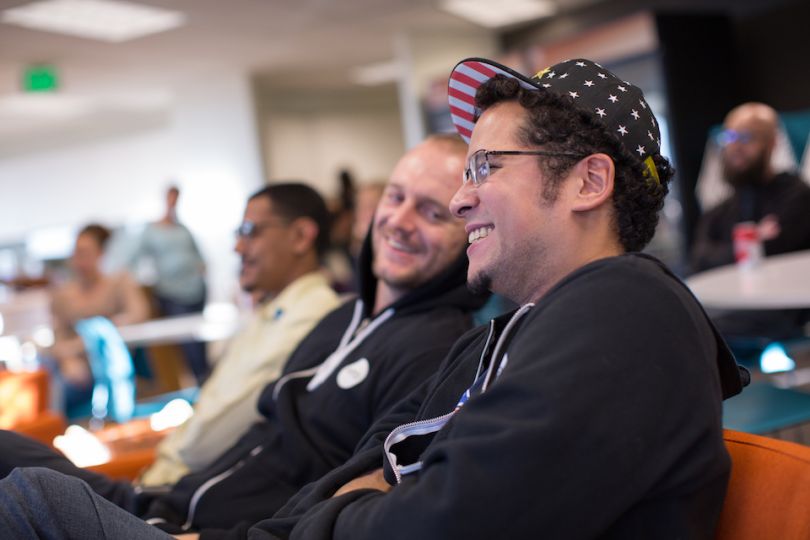 What do you look for in a CX teammate, and what advice do you have for those hoping to join your team?
Werbel: As far as characteristics go, positivity is so important. I also want to make sure that they're going to fit in with the team. You have to have other interests outside of work. I look for somebody who's interesting, positive and who isn't just looking for a job as a place to show up for eight hours a day. We look for people who have shown a little bit of passion towards small businesses, accounting or financial services, reporting or help — besides, of course, all of the skills required.  
We look for people who have shown a little bit of passion towards small businesses."
For people looking to work here, you have to be ready for change. Whether it's moving our floor plan around or the frequent product releases or restructuring teams. Change is happening all the time and we have to embrace it and even thrive off of it. You've got to be excited about the new releases, not worry about them.