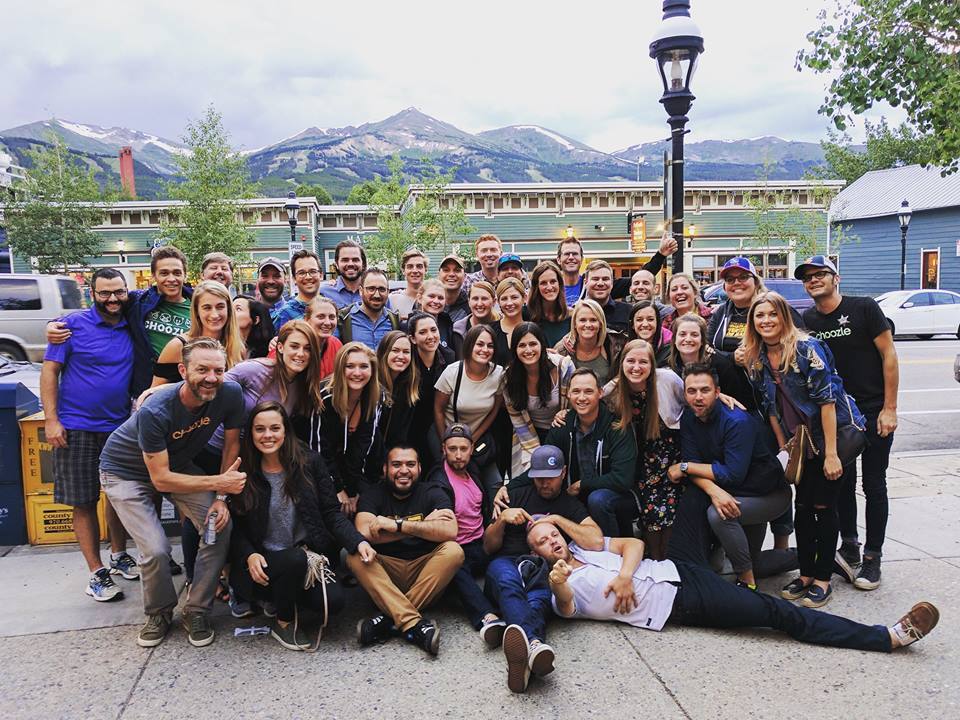 Both in business and in life, timing can be everything. Just ask Denver-based adtech company Choozle.
Today the startup, which delivers a self-service programmatic ad platform, announced the closing of a $6 million dollar round of Series B funding. Yet at a time when Choozle is growing faster than ever, their competitors are dropping like flies.
From 2011 into 2013, the adtech industry saw a surge of investments, launching a number of promising adtech companies into the limelight. But over the last few years, those companies have slowly dwindled.
"Most weaker competitors have been forced out by a lack of funding, or at the higher end, a lot of consolidation," said CEO and co-founder Andrew Fischer. "We see it as a tremendous opportunity to raise now, stay independent and grow — because there's actually less competition now than there was a year ago or two years ago for what we're doing."
And Choozle isn't letting that opportunity go to waste.
"I kind of describe it as having a 'second-mover' advantage," Fischer said. "We didn't raise our Series A until 2014. So we learned from the failures of earlier players in our space, and we built both the technology and the business model to be highly sustainable."
Fischer cites the company's unique self-service model and its "relentless focus on design," which has manifested in a highly user-driven platform that simplifies complex software to help marketers, agencies and publishers buy, sell and plan digital advertising.
The round was led by previous investor Gemini Group, with whom Fischer says Choozle has a somewhat untraditional investor-investee relationship. Rather than the often binary relationships businesses have with their investors, Choozle and its investors have decided, from the beginning, to focus on building a great business — a sentiment Fischer echoed often in conversation.
"We want to grow as fast as we can but we're not just growing for growth's sake," Fischer said. "It's really about building a sustainable, long-term business."
The funding follows a year of record growth and prestigious accolades. In August, the company ranked 113th on the Inc. 500 — higher than any other Colorado tech company — with a three-year growth rate of 3,499 percent and $9 million in revenue. Last week, the company was listed in the 48th position on Deloitte's Technology Fast 500 list for 2017. And only yesterday, the national ad industry publication Ad Age named Choozle number one on its list of "Best Places to Work," based on employee interviews and feedback.
"I'm as proud — or actually more proud — of those awards than anything financial and somewhat objective," he said. "It means that we're fulfilling our mission of being a great company."
When asked, Fischer said the key to building a great company isn't just building great tech or a sound business model. It comes down to the people behind the magic.
"Our team has been our secret sauce from the beginning and will continue to be," he said. "Product and strategy will always change, but maintaining a great culture is really the foundation of what's enabled us to differentiate and continue to grow."
The company has grown to 55 full-time employees this year, with about 43 of those employees based in its downtown Denver office and the rest distributed across satellite offices in Seattle, San Francisco, St. Louis, Atlanta, New York, Austin and London. Over the next 12 months, Fischer said Choozle plans to add another 25 employees. The focus will be on driving innovation through the growth of its product and engineering teams, but the company also plans to grow teams across all departments.