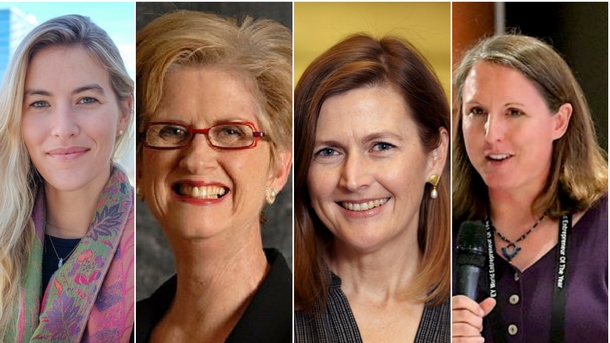 Women are notoriously underrepresented in tech — and nowhere does that gap seem wider than in the venture capital firms funding much of the industry. Only 7 percent of partners at the top 100 venture firms are women, and only 38 percent of those firms have female partners at all. It's perhaps no surprise, then, that companies run by men got more than 16 times more funding than women-led companies last year.
But while these numbers seem bleak, the women VCs of Colorado are working hard to move the needle on gender diversity — and they aren't taking "no" for an answer.
In part one of this two-part series, we talked to local VCs to learn what they look for in a great investment and the unique attributes they bring to the table. 
Stay tuned for part two next week, when we dive into the misconceptions people have about women investors and the advice they have for other female entrepreneurs and investors.
Kate Shillo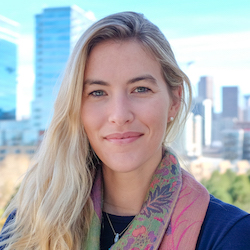 Kate Shillo has been working in and building venture funds for the last 10 years. She's currently an investor at Galvanize Ventures, where she looks for innovative companies that are solving interesting problems with tech.
How did your career path lead you to venture capital?
I've always been a curious person and a self-starter. Curiosity is essential for investing in technology. You have to be interested in what's next, how things work, the "what if."
I recognized early that I enjoyed building things and being a part of a creative team. I had the opportunity to work for Ken Lerer, founder of The Huffington Post, and we created what is now Lerer Hippeau Ventures in NYC. It was working alongside Ken where I learned how to manage multiple funds and invest in hundreds of companies. We built the fund from the ground up into a reputable firm and tenaciously pursued investments in verticals that other investors wouldn't go near — like media, content, commerce and consumer. The timing was perfect, but our whole team worked our asses off to make it a success.
I had the fortune of connecting with Jim, Chris and Lawrence, the founders of Galvanize, in the early days and was able to build another fund, Galvanize Ventures, from the ground up — this time investing in great businesses across the country.
What do you look for in potential investments?
I look for spectacular founders who I want to work with for years. I'm not always right, but finding great communicators who are transparent is table stakes. Hopefully, those teams are creating businesses with intelligent solutions using technology. The best investments are an obvious solution with a market willing to engage with their product. I love investing in female founders; my goal is to work with as many women as I do men.
What do you bring to the table that other investors don't?
I can provide portfolio companies with the awesome assets at Galvanize: our talent pool of graduates for hiring, our eight beautifully designed campuses across the country, access to our industry partners like Google for Entrepreneurs and IBM, and our vast entrepreneur network of startups building businesses. Founders can learn just as much (if not more) from their peers as they can from their investors, so a network of fellow entrepreneurs is essential. I worked in Manhattan for a decade and have resources and a network in that market for companies looking to access NYC from across the country.
Barbara Bauer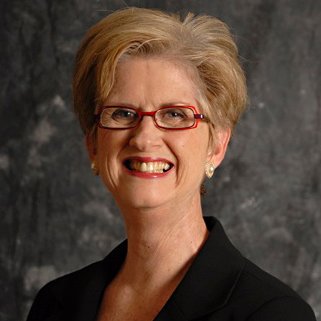 Barbara Bauer is the director of Rockies Venture Club, where she heads up its Women's Investor Network. RVC is one of the oldest VCs in Colorado, and women-led companies comprise 50 percent of its portfolio — a number few other firms can claim. Despite that impressive number, RVC realized it needed more women on the other side of the table investing in those companies. Barbara came on in January to do just that.
How did your career path lead you to investment?
For most of my career, I worked as an executive with large-scale software development organizations. From the first time I had a management job, I've always had some form of work with an internal laboratory where we were trying innovative ideas. So throughout my career, I've always been involved in innovative, startup-like teams.
I tried retiring a few times, but it really wasn't much fun. I started doing some consulting in Southeast Asia. Out of that, I got hired by a Norwegian impact investing firm to work in Myanmar. I worked full-time in Myanmar trying to do impact investing for a number of years and then came back to Denver last December. About five years ago, I also led a women's entrepreneurship center at the University of Denver.
The corporate innovation experiences, the women's entrepreneurship center and my work in Myanmar — all of that has been about investing or encouraging entrepreneurs.
What do you look for in potential investments?
Rocky Venture Club, over the last five years, has really shaped my perspective on that. We look for a really good problem and a good solution to that problem, which would have market appeal and the ability to grow and scale.
Then, of course, we look at the founder and the team. Because the world's best idea with an inappropriate set of attributes in the team won't go anywhere.
What do you bring to the table that other investors don't?
I've had a very, very long business career. In my earlier career, I wasn't doing venture deals, but on the product development side, every engineer on my team would have a new idea every Monday morning. So I've developed very good judgment about which ideas are really worth pursuing. Those years of making judgments about new ideas and progressing them has been helpful in this domain.
Over the years, I've learned that being strictly analytical is not sufficient. I've learned to trust my instincts, because they really are shaped by your experiences.
Martha Tracey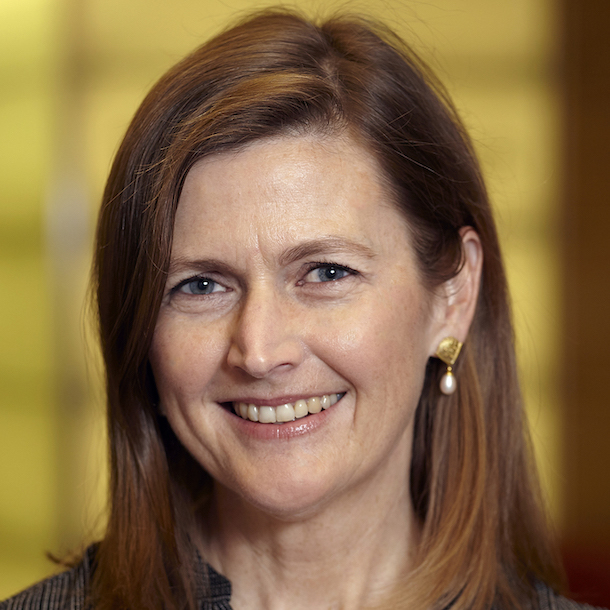 Martha Tracey is the vice president at Crawley Ventures, the VC arm of Crawley Petroleum Corporation, and serves as a board member for Crawley Petroleum Corporation, CenterStone Technologies, First Western Financial, Collective Intellect and Opera Colorado. She launched the firm's Denver office in 1995, where she's been a driving force behind the strategy. Getting more women involved in venture funding, she says, is key to improving decision-making and diversity.
How did your career path lead you to venture capital?
When I first heard about the venture capital industry while in college, I was drawn to it. I liked the idea of working with a broad range of companies that bring creative solutions to a variety of different problems and opportunities.  
After working in NYC for several years and getting an MBA, I moved to Denver and was looking for my next opportunity. When someone suggested I attend the National Venture Capital Association (NVCA) Venture Capital Institute, I thought it would be a valuable way for me to get a more thorough introduction to the venture capital industry. Our family's core business is in oil and gas. Since the energy business is cyclical, we were looking for a means for diversification and venture capital investing offered a potential means to do so. At my suggestion, we started Crawley Ventures to pursue this strategy.
What do you look for in potential investments?  
We look for strong founders who have identified a solution to a significant pain point for a specific set of customers in a sizable and growing market. It is best to have evidence, through early revenue, that customers agree the solution meets a need or solves a problem.
What do you bring to the table that other investors don't?
Crawley Ventures is a wholly owned subsidiary of Crawley Petroleum Corporation and is a means for us to diversify our investments outside of the oil and gas industry. Since we invest our own capital, we have a lot of flexibility in terms of the structure of our investments as well as the stage and industries of the companies we invest in. Since we continue to run an operating business, we have experience around the day-to-day demands of running a company.
Dr. Alicia Robb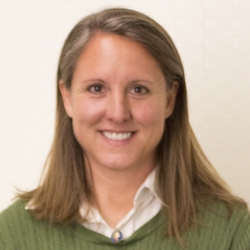 Dr. Alicia Robb is the founder and CEO of Next Wave Impact and a managing partner for both the Next Wave US Impact Fund and the Rising Tide Angel Training U.S. Pilot Fund. She was inspired to launch Next Wave while working as a senior fellow at the Kauffman Foundation, where she researched the gender gap in investing. As someone comparatively new to the VC scene, Robb says she hopes she'll come to be "seen as a good VC — not a good female VC."
How did your career path lead you to venture capital?
I started in microfinance in Central America, which led me to small business finance at the SBA during grad school, and then to the Board of Governors at the Federal Reserve back in the [Alan] Greenspan days, which then led me to entrepreneurial finance at the Kauffman Foundation.  
I was working in their research and policy group, and my research looked at the gender gap on the investor side. That led me to launch Learning by Doing funds, which brought together nearly 200 women from 25 countries. I really found I was passionate about impact investing, and my new fund is focused on achieving both social impact and financial returns.
What do you look for in potential investments?
Impact and returns of course. We look at early stage companies raising their seed rounds. Our investment strategy is to invest in a diversified portfolio across sector and geography.
What do you bring to the table that other investors don't?
We have nearly 100 professional women in our fund, which means many companies look to us for our human capital and not just our financial capital. Our industry expertise is across a number of sectors, and we have a large network that can support the growth of our portfolio companies.
Photos via featured investors.
Have a tip or know of a company worth covering? Email us.