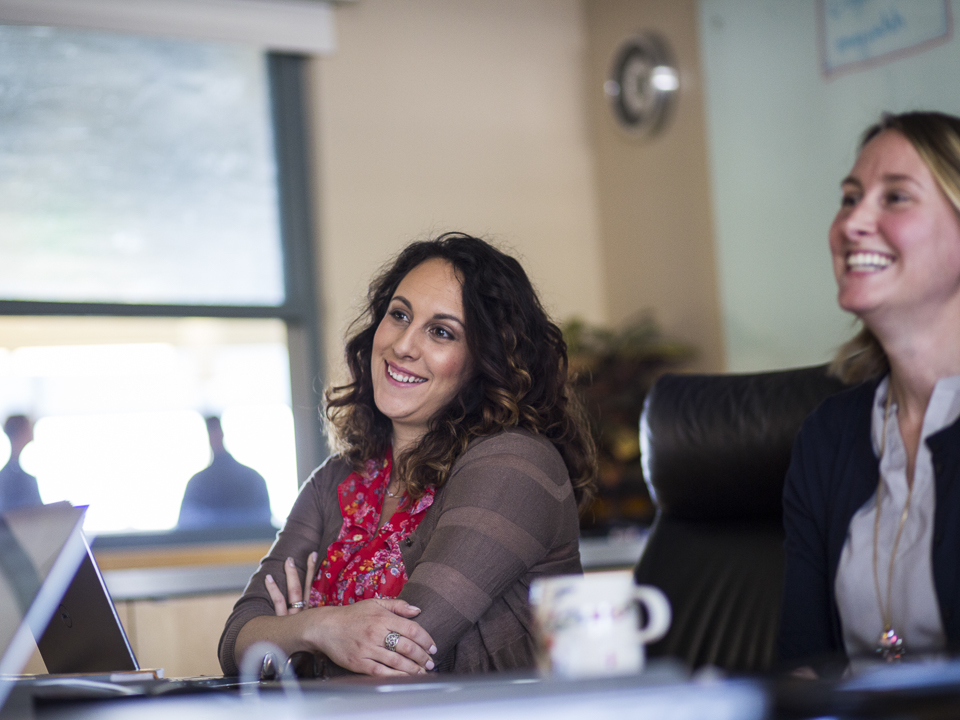 It's one thing to capture hundreds of hours of video footage with on-site cameras, as many companies do. It's another thing entirely to extract meaning from it. 
"[Clients] choose us because they know it's not just cameras they're getting," said Bridgette Stage, customer success manager at Superior-based Envysion. "They understand there is an entire team helping them, continually working with them, to think of new ways to see what is really going on in their businesses and to help them build and maintain the culture they want."
Working with clients' existing cameras or new installations, the company's software platform integrates video footage with data to help clients understand important metrics, like point of sale, customer loyalty, attendance and inventory. Analytical reports allow clients to track data by region, by individual store — and by individual employee.  
Envysion makes all that integrated data and footage easily searchable and accessible with secure cloud storage and video streaming. That data is shared easily, with an administrative dashboard that fosters team collaboration. And when the software records a specific metric, Envysion sends instant alerts to clients.
Businesses use Envysion to protect their interests and investments. Is a cashier stealing from registers? Envysion knows. Loss of inventory from back-door storage areas? That's tracked, too. Fraudulent claims made by customers and employees? Check.
The system also helps identify ways to improve and grow. Managers can see on their cell phone whether customers are waiting too long in line or struggling to find sales assistance. They can know when specific employees provide an excellent customer experience — or when more training is called for.
Recently, we touched base with members of the Envysion team to learn more about how they help clients turn mountains of raw footage into business insights.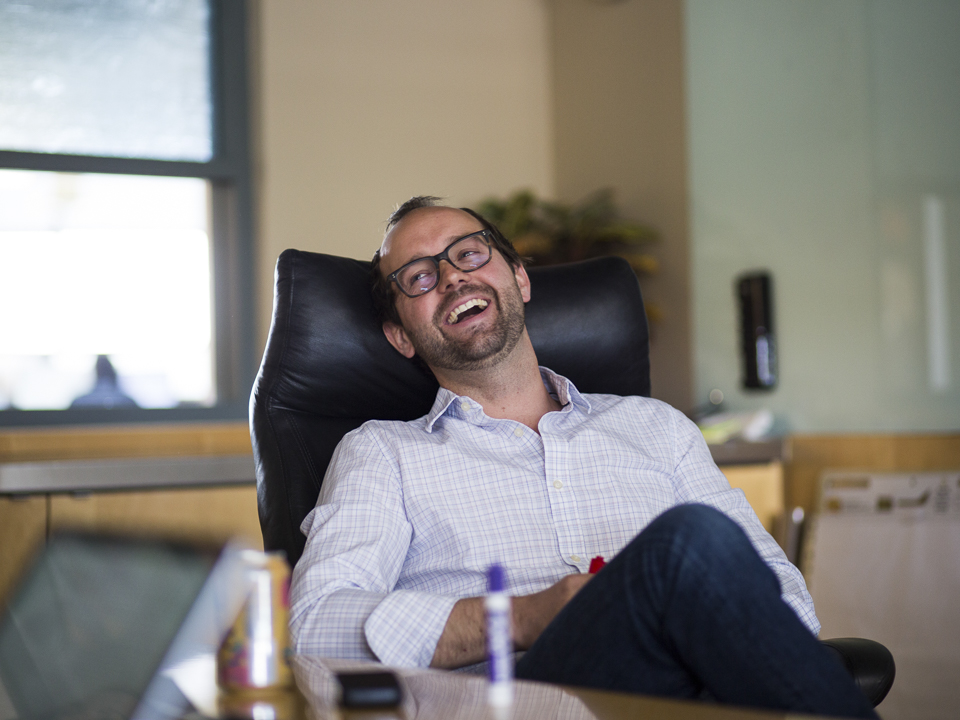 ENVYSION AT A GLANCE
FOUNDED: 2006
WHAT THEY DO: Help businesses operate more effectively and efficiently by giving them visibility into what is really happening at their locations.
WHERE THEY DO IT: Superior, Colo.
INSTALLED IN THE KITCHEN: Cameras. What did you expect? (They're there for testing purposes.)
IDEAL CANDIDATES: Salespeople who want to grow fast in a company that's also in a growth phase. Bring your self-starting attitude and stick-to-itiveness.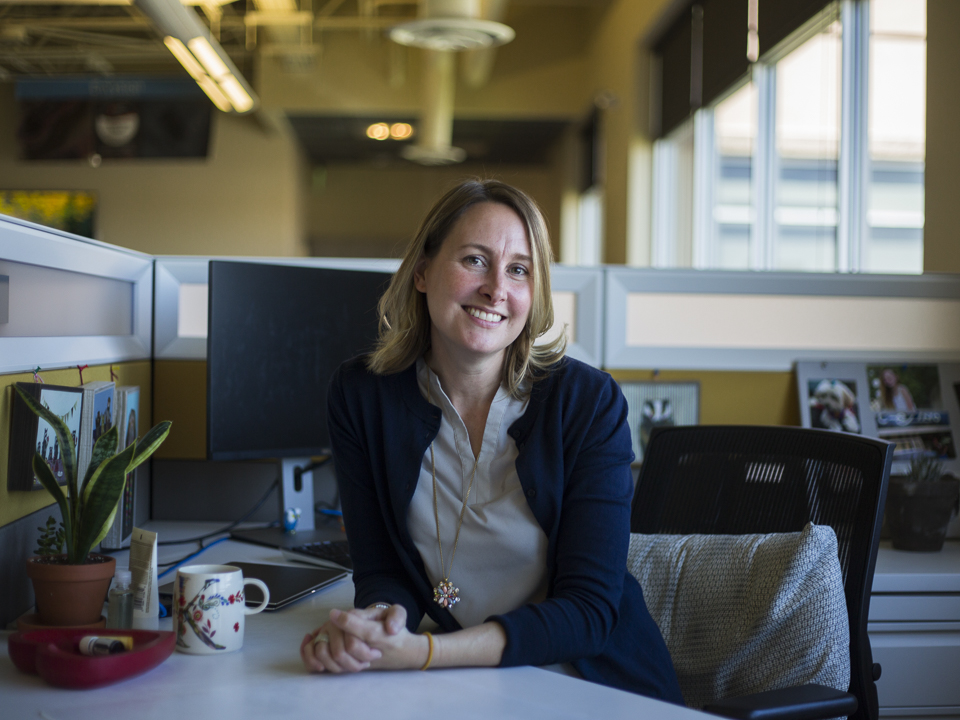 What are some of the most common reasons your clients use video surveillance?
Bridgette Stage, customer success manager:First, they're fighting loss prevention. A lot of times, we see that in the form of what we call "sweethearting." That's when your friend comes through the drive-through, and you want to be cool, so you ring in one item off the menu but give them buckets of chicken. Something like that may seem harmless, but you're stealing from your employer. It's just as harmful as someone taking money from the register.
If you're the restaurant owner — and especially if you have hundreds of stores — you will see the loss show up in food costs over time. Sometimes, it doesn't take much time to see those losses. Owners know every penny counts and that that's really true if you're in a razor-thin-margin business.
Then there's insurance fraud. We see a lot of that in the form of slips and falls. Sometimes there really was water on the floor, and the customer fell and got hurt. But a lot of times, we're providing protection against the fraudsters.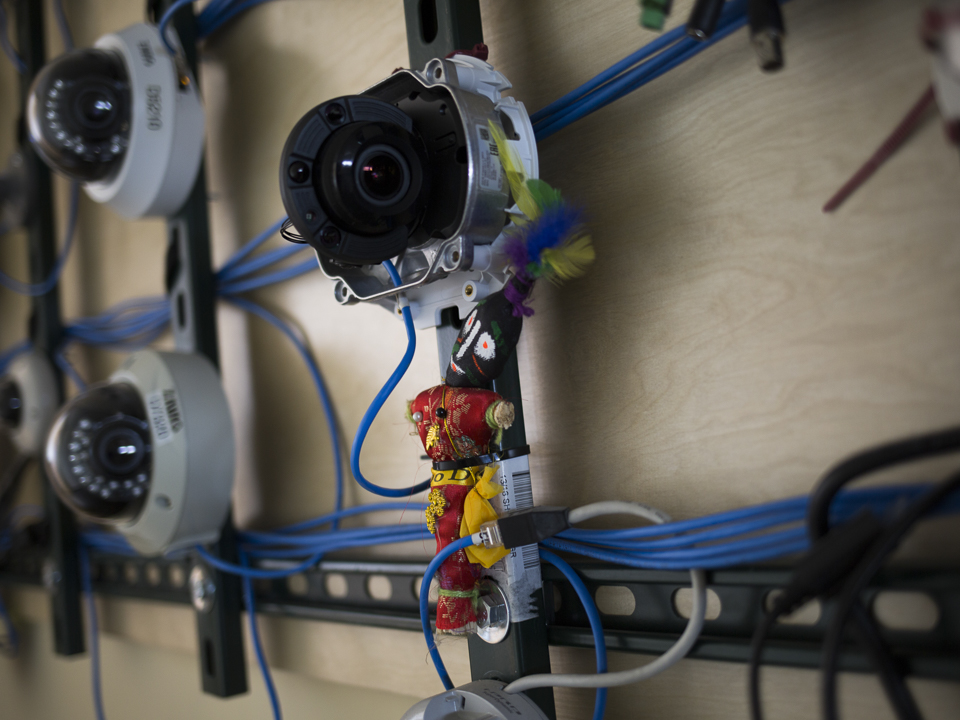 Why are businesses choosing Envysion?
Stage:They choose us because they know it's not just cameras they're getting. They understand there is an entire team helping them, continually working with them, to think of new ways to see what is really going on in their businesses and to help them build and maintain the culture they want.
Think about how important that is when you're responsible for multiple stores and have to travel hundreds of miles a week. If you can use your cell phone to look at what's happening in a store, that's great — but it's really not only the tech we provide that matters. 
It's all of our people as well. Our clients know we're not just there to help them catch people doing bad things, but to also see what's going well and to help them build on that. They know we want to help them improve their culture as well — and that can be interesting. I have seen companies that find out their employees are stealing cash because they don't have money to feed their family. Some of those companies are all about forgiveness and saying, "We're not here just to catch you but to help you."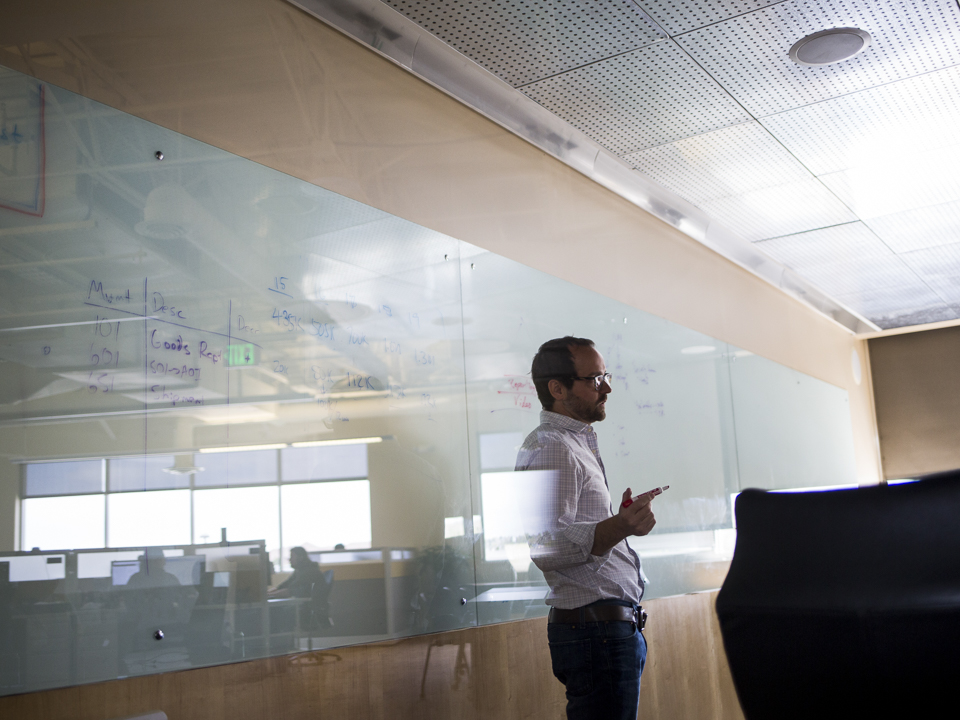 How does Envysion's technology and analysis help clients reach their business goals?
Brandon Line, product director: To date, we have our own proprietary DVR, but we're trying to become more hardware-agnostic so our service can run on DVRs customers already have installed. We are trying to lower the barrier for customers to sign for the service. The more efficiently we can install, then the easier it is to onboard a customer, and the faster it is for them to see a return on their investment. We also try to be camera-agnostic.
I think of our work as what I call a "solutions stack." It's shaped like a pyramid. At the bottom of the pyramid is the video monitoring. On top of that, there's the reporting layer. That's key to making the video more valuable because you can begin to see how it integrates with data to improve awareness and understanding. The next layer up is called audit services — specifically, loss-prevention audit services.
At this level, you already have the reporting and can be more efficient. Our auditing might result in really meaningful coaching opportunities or terminations. With auditing, we are also creating new data that never existed — which opens up new possibilities for evaluation.
These bottom three layers of technology — all supported by our teams at every level — protect a business.
The top area of the pyramid helps your business grow. It's called ops auditing. The really cool thing about this is that you can use the video and data to help customers realize your brand promise. You can learn more about what it feels like to customers when they go into your store or restaurant or anywhere else you're monitoring.
Are the employees engaging the way they should be? Is the dining room clean? Are employees cross-selling and upselling? This is the video, audio and data that help you know whether your customers believe your business is performing well.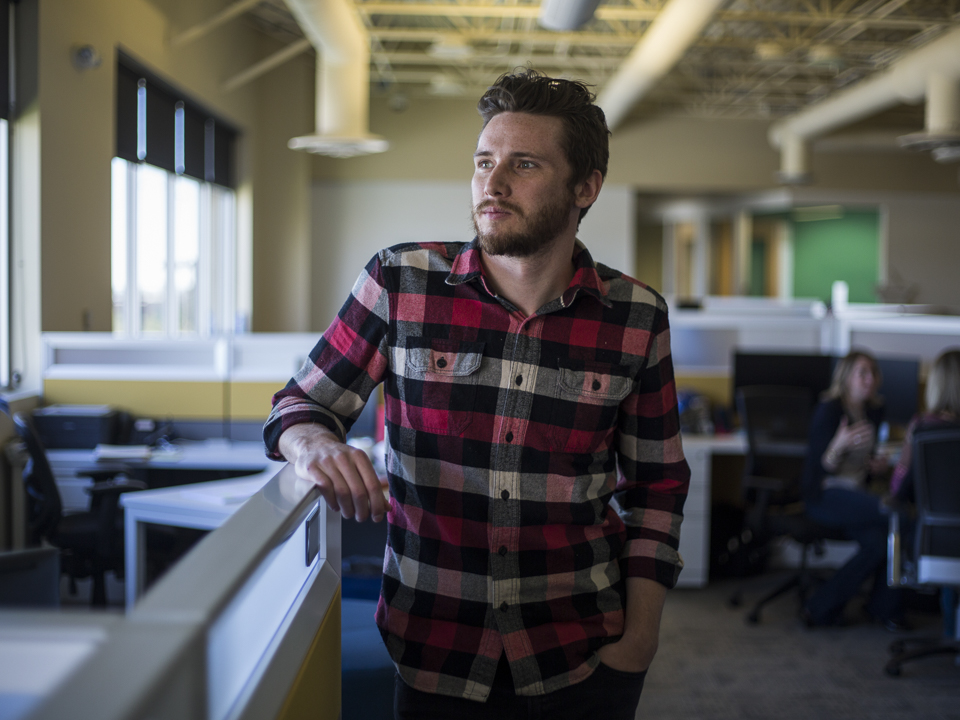 Zac MacPhee, audit manager: When we first meet with a client, we ask, "How do you want to use Envysion to solve X?" When we're clear about the goal, we code an engineering framework to generate a scoring rubric that determines whether you're meeting your goal or not. When projects don't fit into that scope, we try to accommodate needs. 
So much of what we do for clients is helping them know if they are maximizing every efficiency. We might track drive-through times at a fast-food restaurant. We can measure if an offer is being extended to a customer and then say whether the take rate is low because an employee is doing something incorrectly or poorly when we zoom in on specific people or transactions. Those are the times when we're helping people grow their business.
Then there are the times when we're providing the protection they need to guard their investments and assets. For example, we are working with certain clients who want to track the practices that relate to management of the back-door. Delivery drivers have very specific instructions, and if they don't follow them correctly, lawsuits can occur. We can also look at Dumpsters, parking lots, drive-through windows, doors and even trash cans. In the back of the house, we can monitor the kitchen and offices.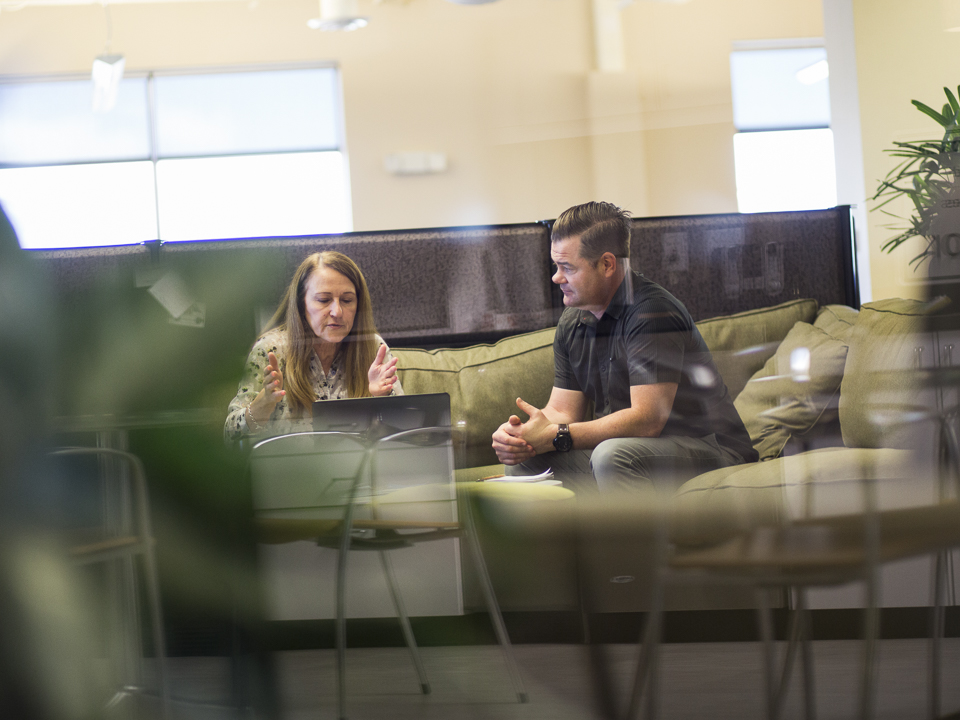 How does Envysion monitor and manage its own culture to help ensure success?
Tewalt:In my job, I get to work with every group here  — and I try to help coordinate across teams in all sorts of ways. Our culture is in transformation. We're also growing, and that's exciting — but it's also really challenging. We're studying how and when to pause to make improvements while we're growing and what impact that could have to the business.
Because we recognize how important it is to bring everyone together, we're social. We have happy hours. We went bowling. We're looking at getting bikes that allow employees to tool around during the work day.
What kinds of employees are most needed at Envysion?
Kari Tewalt, director of solution delivery and business operations: People who really know how to apply their project management skills to being more effective and efficient while managing. We also need people who are able to work in a fast-paced environment.  
Stage: Our company is really good for people who enjoy flexibility. You can work from home a lot — but we also need people who understand how important it is to communicate well when you have a large environment like ours. Sometimes, things are lost in translation with remote teams, so people who are right for Envysion are good communicators.
They're also self-starters who are comfortable with being uncomfortable. We're in growth mode, and that's something to appreciate because you will grow in so many ways by working here.