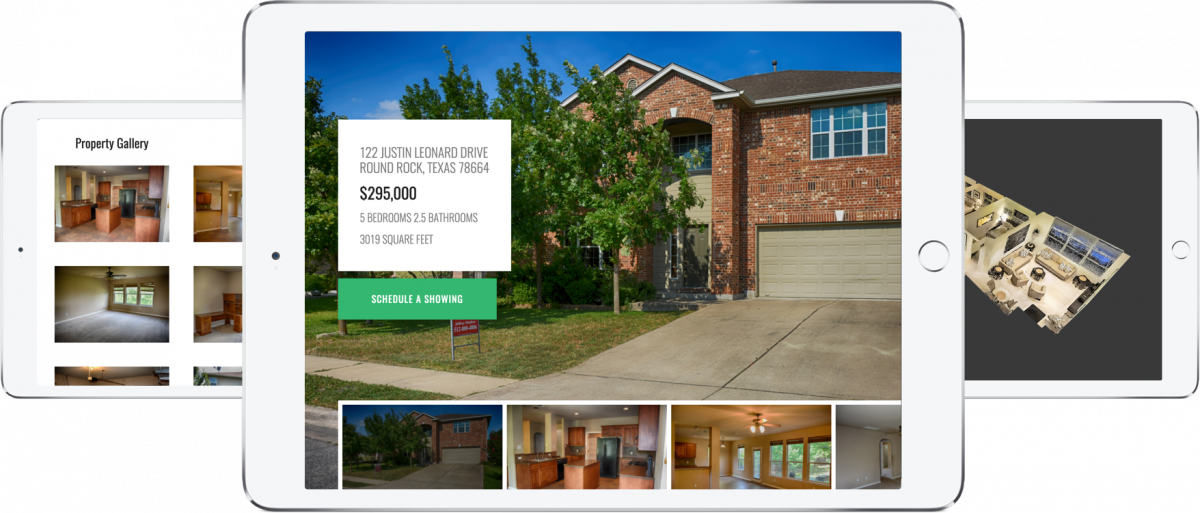 All along the front range, housing markets are hot.
This means buyers and agents are on the move, visiting dozens of locations — often driving across town or even the state — to find their perfect home. The process is cumbersome, expensive and not very eco-friendly. But for such an important decision, experiencing the property is essential.
Denver's Walkthrough uses tech to ease the pain points of this process, helping buyers get a sense for each home without having to travel there and giving homeowners a new way to showcase their house while minimizing the number of people wandering through it every week.
While many startup founders begin their journeys with a business career, Walkthrough co-founder and CEO Pascal Wagner made the decision to start a company first, and then found his inspiration. He was running a Facebook marketing company, living in Bali and traveling around Asia while managing a team in the Philippines that handled client work. And though it may sound like a dream, Wagner realized he was ready for something else.
"I essentially got to the point where I knew I wanted to run a tech company, and I wasn't as fulfilled by the money I could make," he said. "I wanted to make a bigger impact."
In December of 2015, Wagner moved to Denver and leveraged his existing network to find a co-founder. He went to 30 networking events and 43 coffee dates before finally meeting CTO Jeremy Thiesen. The two bounced ideas back and forth, attending various meetup events trying to find the "next big thing."
After talking to a friend in real estate who was driving 40 minutes each way to show just one property, Wagner realized VR could solve some of the pain points for everyone involved — buyers, sellers and agents — by providing that "first glance" and improving the process of elimination.
Using Walkthrough, buyers can immerse themselves in different properties, engaging with the space in VR by walking around rooms, looking out windows and even flipping light switches. It's this interactive experience, said Wagner, that differentiates Walkthrough from other VR-for-real estate solutions, which mostly make use of 360 photography.
"Why would they look at photos online when they could feel as if they're there?" he said.
[video:https://www.youtube.com/watch?v=SUJraHL1OUQ width:600 align:center autoplay:0]
The company's ultimate goal is to build a database of VR home listings on an online marketplace designed to rival more traditional sites like Zillow.
But making VR videos — much less, interactive ones — is a lot more complicated than taking pictures, and since the technology isn't widely adopted yet, getting agents on board has been Walkthrough's biggest challenge.
"If I go to realtors and say, 'we're trying to test out a VR product,' they're all excited, but in terms of paying for it they're not excited yet," said Wagner. "It's like the chicken and the egg. But the moment buyers are starting to look at homes in the database, more homes would be looked at because the pain and hassle has been taken away."
To get more real estate agents interested in the technology, Walkthrough is taking more of a Trojan horse-inspired approach: their customers pay for photography services, and Walkthrough simultaneously creates the VR experiences in each home.
"We have to manually go out and get the initial database of homes," said Wagner. "But our goal is to make it so that we're not the ones doing it. We might make it easier, but it's really our goal to get the platform and marketplace up."
So far, the plan has been working. The company raised an angel round of $325,000 in January, launched in San Francisco in March and plans to be in 10 cities by the end of the year.
"What's fascinating is that at first we didn't really know what we were doing, but in five months we got 4.5 percent of market share in Denver," said Wagner. "In San Francisco, within the first month, we've already reached eight percent. If we can get to 20-30 percent, then that's where VR will really take off."
And with all that growth, the company's team is expanding as well. They went from two employees six months ago to 10, and Wagner expects the team will be at 50 people by the end of the year.
"We're trying to hire between five and nine people just at our headquarters over the next three months," said Wagner.
Photo via Walkthrough.
Have a tip or know of a company worth covering? Email us.