While the United States doesn't require paid parental leave, it's a growing topic among startups and tech companies — especially when discussing retention, diversity and inclusion. There's no standard for parental leave policies, so to give our readers an idea of what's happening in Colorado, we asked four local tech companies to share the details of their policies.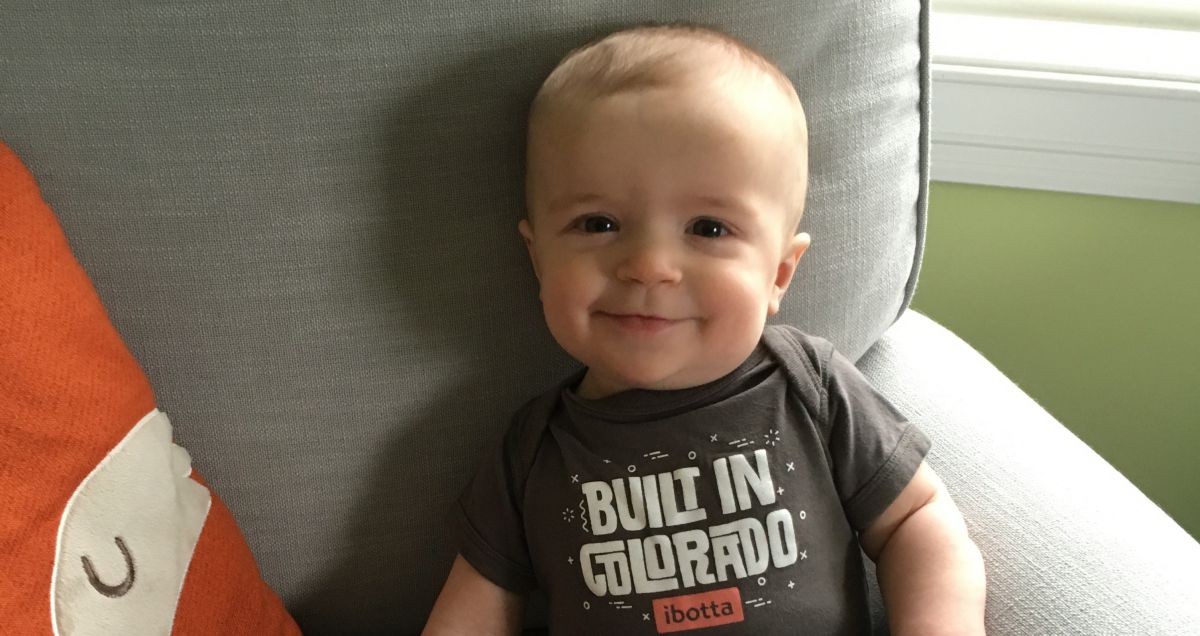 Ibotta's parental leave policy was shaped partially by necessity, and largely by the company's values. Alison Meadows, Ibotta's vice president of HR, filled us in on the details.
What is your parental leave policy?
Primary caregiver leave is eight weeks of leave at 100 percent of salary. Non-primary caregiver leave is one week of paid at 100 percent and an additional week to work from home.
How did this policy come about?
The policy came about as Ibotta had its first expecting mama and didn't have a plan! The policy was then created to support a diverse representation of families, which is why we don't call it maternity/paternity leave. It supports a birth or adoption for all marriages and partnerships.
Why is it important to your company?
The policy is important to show individuals we care about the important milestones in their life and that we want them to spend dedicated time with their new family member. Ultimately, our value of teamwork is reinforced by supporting the individual while they are away.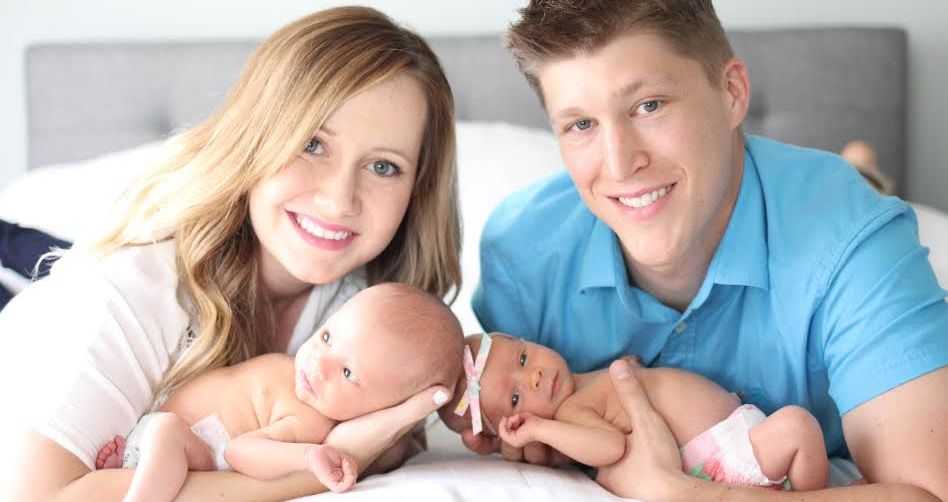 As a member of Gusto's recruiting team, Alyssa Thelen has a lot of experience with the company's various policies. But as the new mother of twins, she's also experienced the parental leave policy firsthand.
What does your parental leave policy look like?
At Gusto, one of our values is "don't optimize for the short term." Often our CEO, Josh Reeves, reminds us: "It's a marathon, not a sprint." This translates into how we approached our parental leave policy.
We created our "Little Bundle of Joy" benefits package for expecting Gusties. This package offers 16 weeks of fully-paid maternity leave and eight weeks paternity leave. Beyond paid leave, new parents receive weekly home meal delivery, house cleaning, sleep coaching and diapers. This gives parents the opportunity to bond with their newborns and not have to worry about other extraneous household tasks.
How did the policy come about?
When our head of HR, Katie Evans-Reber, joined, one of the first things she did was implement the Little Bundle of Joy package. As a mother herself, Katie wanted to create a holistic experience to help new parents adjust to their new life at home. We have found that when employees feel taken care of in all facets of their life, they are more engaged at work and report higher job satisfaction.
Why is it important to your company?
At Gusto, we believe that introspection and time away from work is important. Our parental leave policy reflects that you should celebrate important milestones in your life. Our co-founder, Tomer London, recently had a daughter, Shira, and wrote about the importance of enjoying special moments both at work and outside of work: "My philosophy is that we should try to enjoy all special moments, in life and work, right as they happen."
How are your company values reflected in your policy?
"Go the extra mile" is a specific value that is absolutely evident in our our parental leave benefits. Sleep coaching for my twins, house cleaning and meal delivery were benefits provided to my family that took "go the extra mile" to a new level for me! Gusto also offers extensive financial support for those who are seeking fertility support or adoption.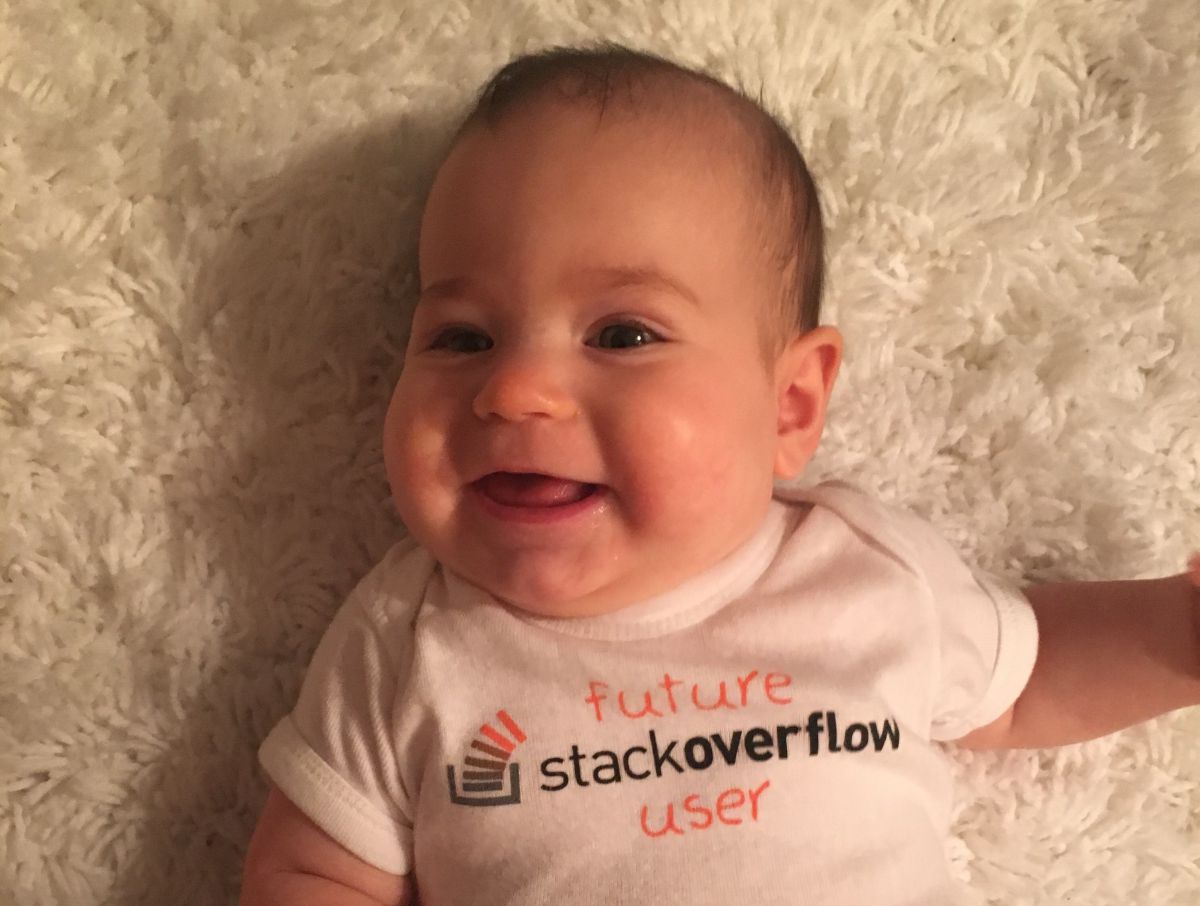 At Stack Overflow, parental leave is serious business. Casey Ashenhurst, manager of inclusion and engagement, contributed to putting together the company's policy.
What is your parental leave policy?
We have an awesome "Bun in The Oven" parental leave policy here at Stack. Our parental leave is for employees welcoming a new child into their family, in order to bond with their child and integrate them into their family. This includes adoption.
If you are the primary caregiver, if you have a new baby and at least one year of service with the company, you may take 16 weeks off at 100 percent pay. If you are the secondary caregiver, if you have a new baby and at least 1 year of service with the company, you may take 10 weeks off at 100 percent pay.
Full-time employees who have not yet reached one year with the company can receive a pro-rated parental leave past the first four weeks. All employees get four weeks of paid parental leave immediately from hire date.
While the amount of time away is the core of the policy, we also have a host of other elements that make the policy whole:
Upon their return to work, new parents can expense up to $500 for take-out meals during the first four weeks that they spent at home with their new baby.
After parental leave, you can work half time (20 hours per week) at half pay for up to one year.
Stack Exchange does not have firmly set working hours. In most cases, we expect full time employees to work 40 hours a week, and to be in the office most afternoons, and we expect most remote workers to be available during a time period that overlaps most of their team. The exception is people who are responsible for answering the phone during normal business hours.  
We assist our employees by offering financial assistance in the adoption of a child. We'll reimburse you up to $5,000 to use towards legal expenses, adoption agencies or other adoption professional fees. Parental leave and take-out benefit also apply.
We have a special commission policy set up so that commissioned salespeople can still get paid on any deals they were working on that close.
How did the policy come about?
We've had a pretty robust parental leave policy from a pretty early stage. We know that it helps with retention, helps us recruit top talent, and aligns with our values to have a solid parental leave policy. We revamped our parental leave policy this year because we wanted to make sure we are staying competitive.
Why is it important to your company?
Our parental leave policy is really important to us because we are a family at work and we know how important family is at home. This is a huge change in someone's life and we want them to have time to celebrate and be at home with their child.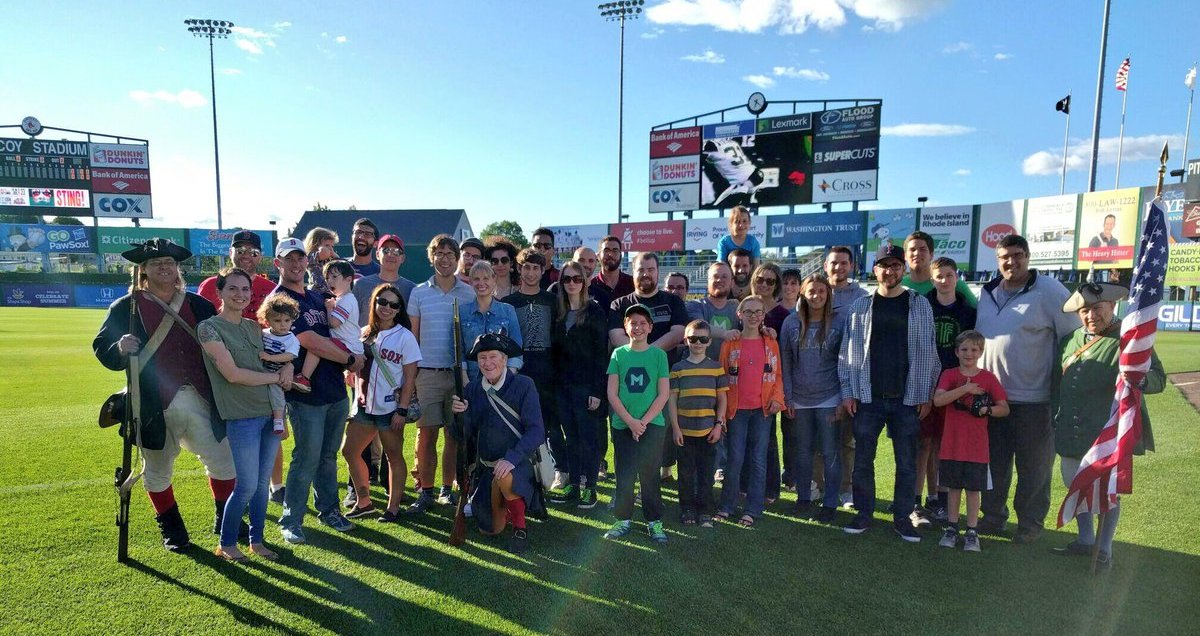 MojoTech's brand-new family leave policy includes more than just parents. Courtney Fanning, the company's marketing manager, is proud of how the policy helps employees from all backgrounds.
What does your parental leave policy look like?
Employees can take six weeks of paid leave for family or personal medical reasons. If a new child is joining your family, you get an additional six weeks, unpaid.
How did the policy come about?
MojoTech has grown from a two-man shop on the back patio of our CEO's house to around 50 employees split between our Boulder and Providence locations. We've always been very pragmatic about our growth and feel a great deal of responsibility to provide a stable work environment for our employees in a landscape where companies can be born and die in the space of a few years.
This last fall, one of our employees took the initiative to provide some pretty compelling evidence that it was a good time for MojoTech to take a look at whether we could provide all Mojos, regardless of gender or family structure, with paid family leave benefits. We looked at the books, talked to our employment lawyers and came up with a plan that satisfied both employee and business concerns. This spring, two of our employees will be able to take advantage of our new policy and we're looking forward to seeing how the benefit works out. Not to mention the fact that we're excited to welcome two mini-Mojos to the crew!
Why is it important to your company?
MojoTech has been growing steadily over the last few years. Our business has matured alongside our people, and with that comes the responsibility to make sure our processes and policies are growing and maturing alongside them. Whether you need to take the time to care for an elderly parent or welcome a new child into your family, it was important for MojoTech to come out and say that we recognize our employees as human beings with lives and responsibilities outside of the workplace. We value our Mojos tremendously and creating a supportive work environment is one way we can say, "Thank you for your valuable work."
Additionally, we believe that paid family leave is good for employees and it's good for business. We hope that it strengthens our ability to support diverse candidates' careers and keep them in the pipeline.
How are your company values reflected in your policy?
In addition to how we value our employees as people, one thing we wanted to make sure we stayed true to was the belief that everyone should be treated equally. For this reason, the policy allows for the same amount of leave, based on your situation, not your gender.
Photos via featured companies. Responses have been edited for clarity and length.
Have a tip or know of a company worth covering? Email us.