A beautiful, amenities-packed office doesn't automatically make for a great job — but it certainly helps. From sit-stand desks to killer views and even the company of our furry companions, working free from cubicles and fluorescent lights can make a world of difference.
We took a look inside three of Colorado tech's coolest offices to see what makes each one unique and how their space impacts company culture.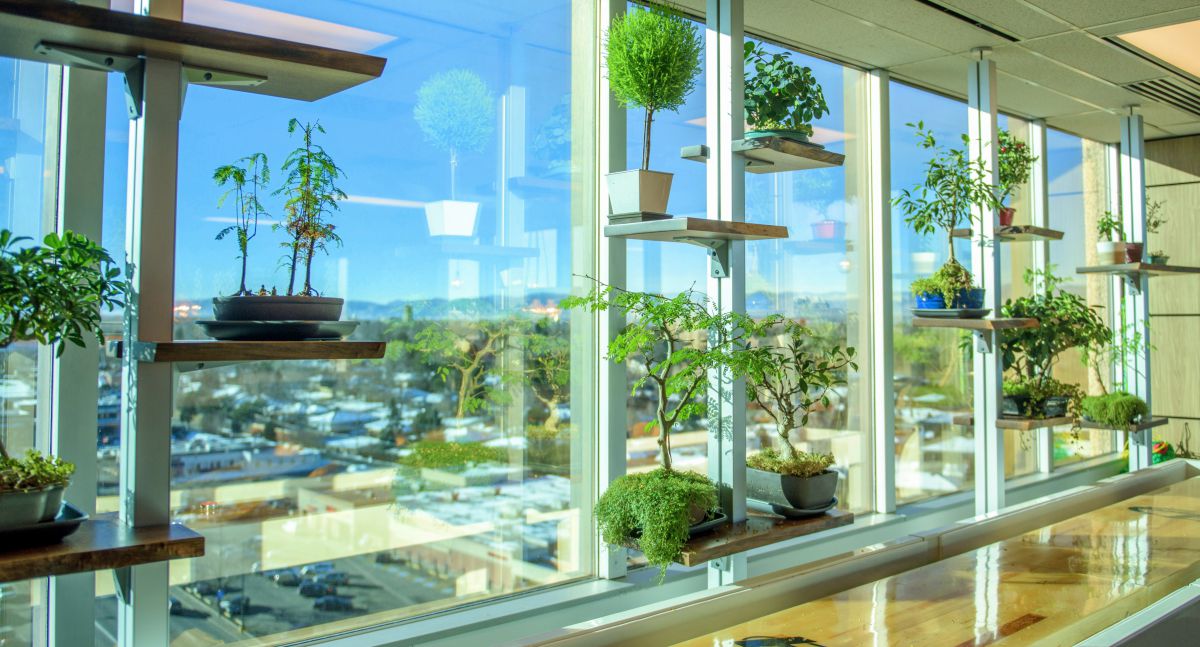 Travelers Haven's office has an agency feel to it, even though it's not an agency. The company, which offers deals on hotels and corporate housing, calls Glendale home. Situated in the south side of the gold buildings along Colorado Boulevard (you know the ones), the Travelers Haven team is privy to stunning views of the mountains, the city skyline and different neighborhoods of Denver.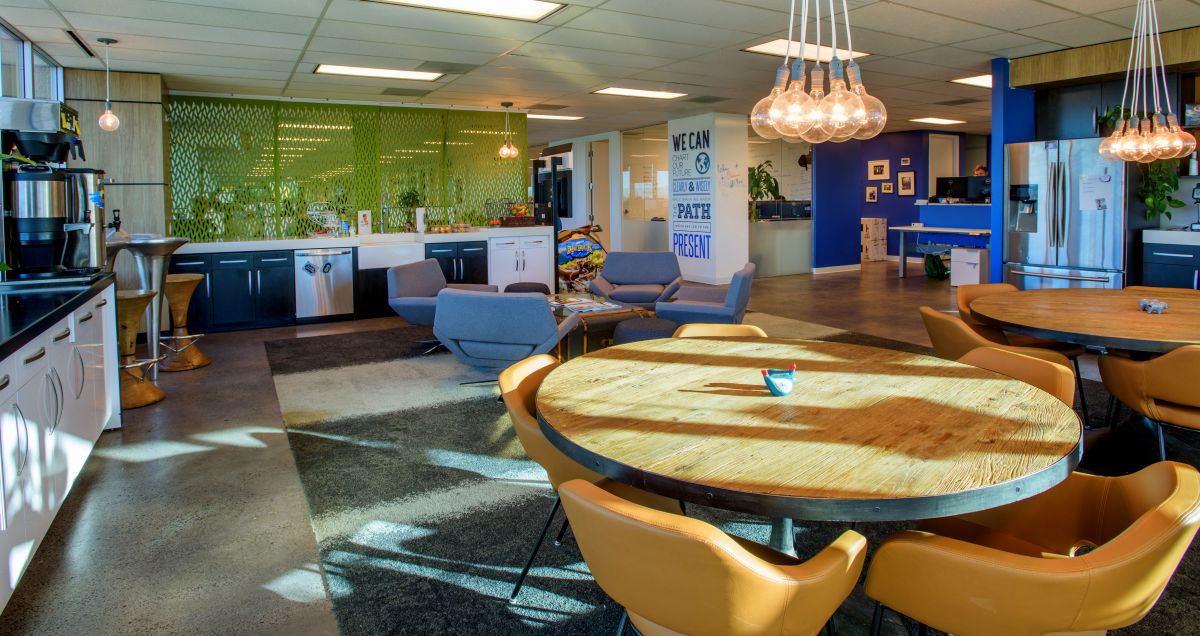 The office is full of lush, verdant plants, from small planters to bonzai trees. It's also flooded with natural light, aided by glass walls on the conference rooms. The kitchen space opens up to a cluster of tables, where employees can hang out and enjoy beer on tap or play a game of shuffleboard.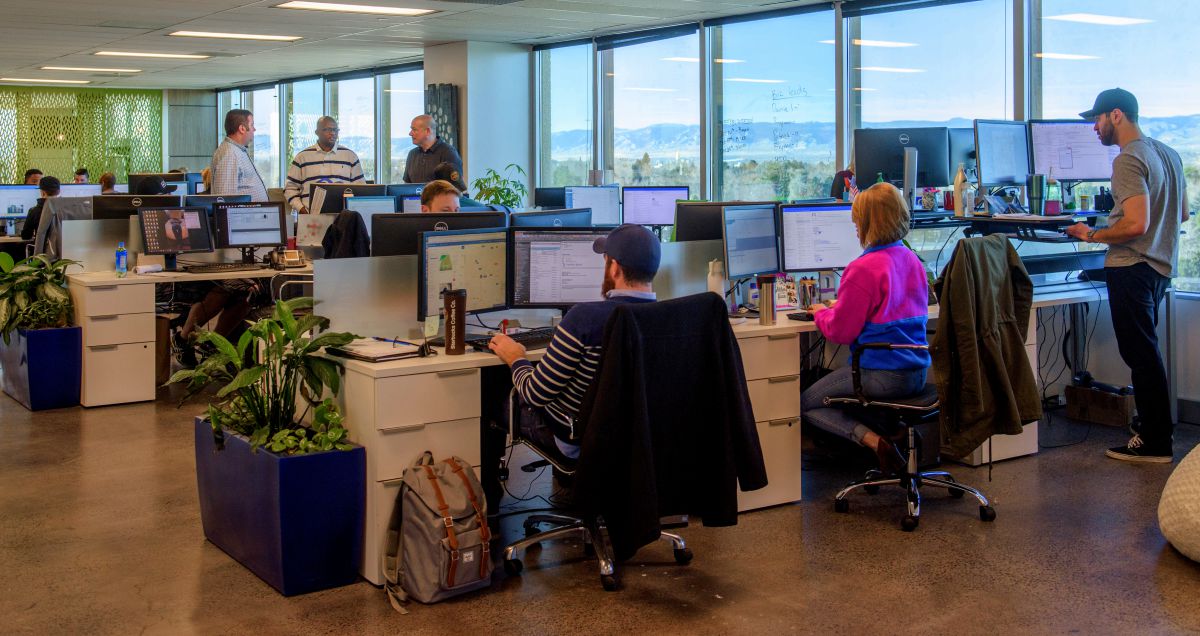 Team members have sit-stand desks, offering some flexibility depending on preferences. The office is organized by team, so employees can be in proximity to one another.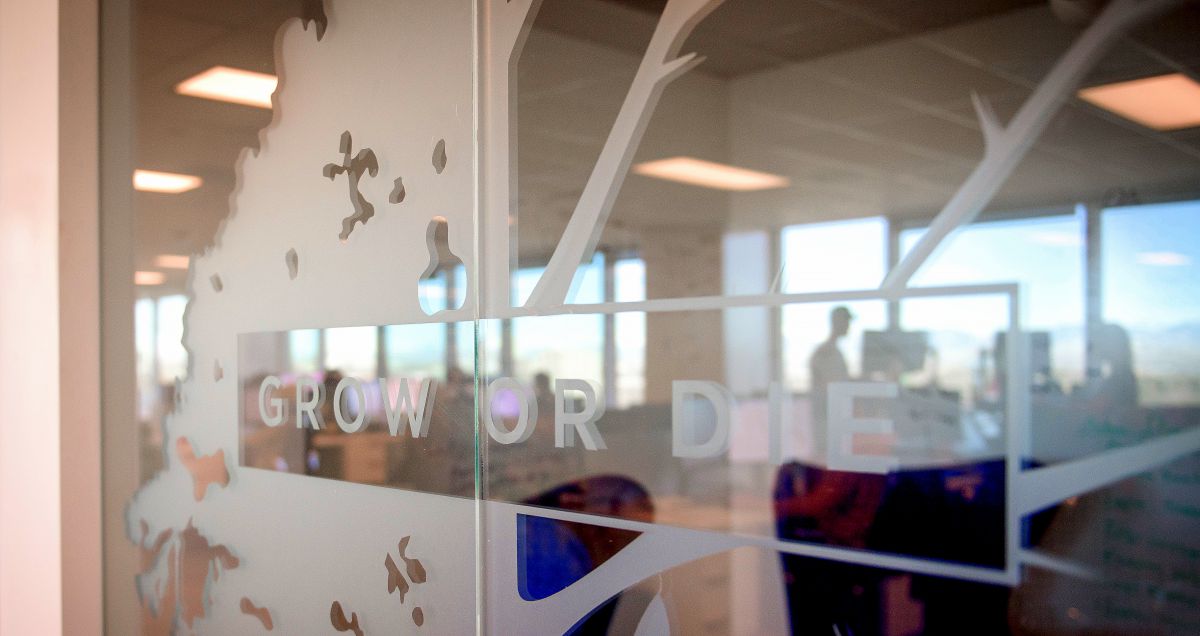 Travelers Haven has a large "war room" for big meetings and a smaller "grow or die" conference room, furnished with astroturf instead of carpet. They've also got a "zen room," with plush seats and a small fountain, where employees can relax, meditate or even take a nap.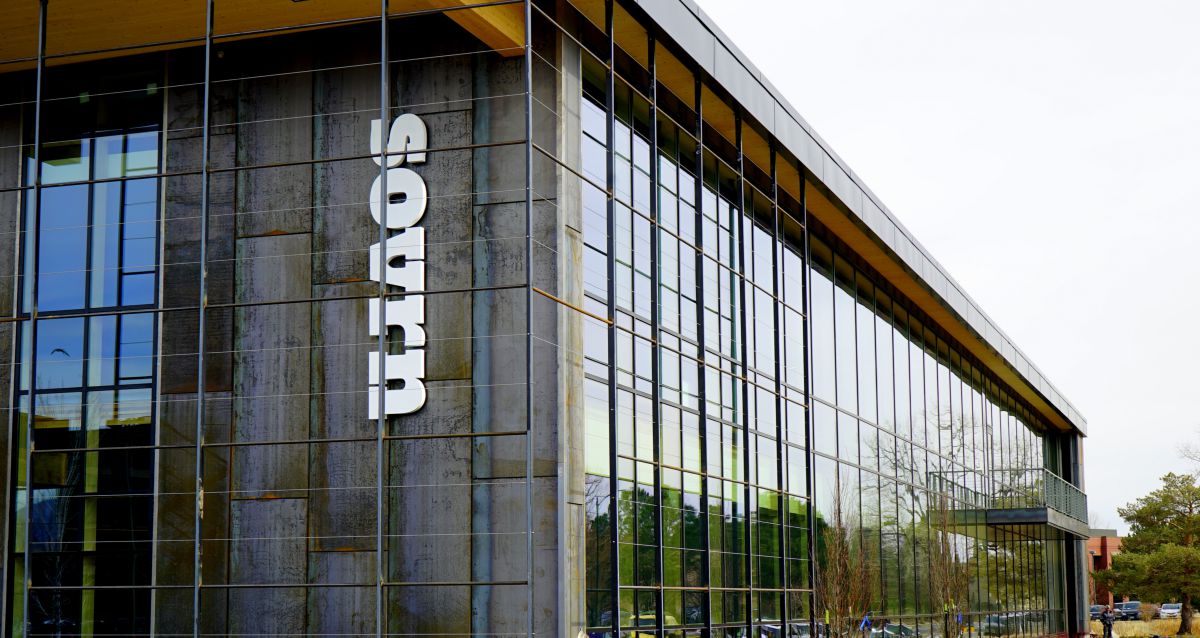 After years at Boulder's 29th Street Mall, adtech company Sovrn just moved into their brand new office in east Boulder. It's the first commercial building in Colorado made from cross laminate timbers, a sustainable wood beam and post structure used extensively in Europe. Along the south side of the building is a wall of glass, creating great views of the Flatirons.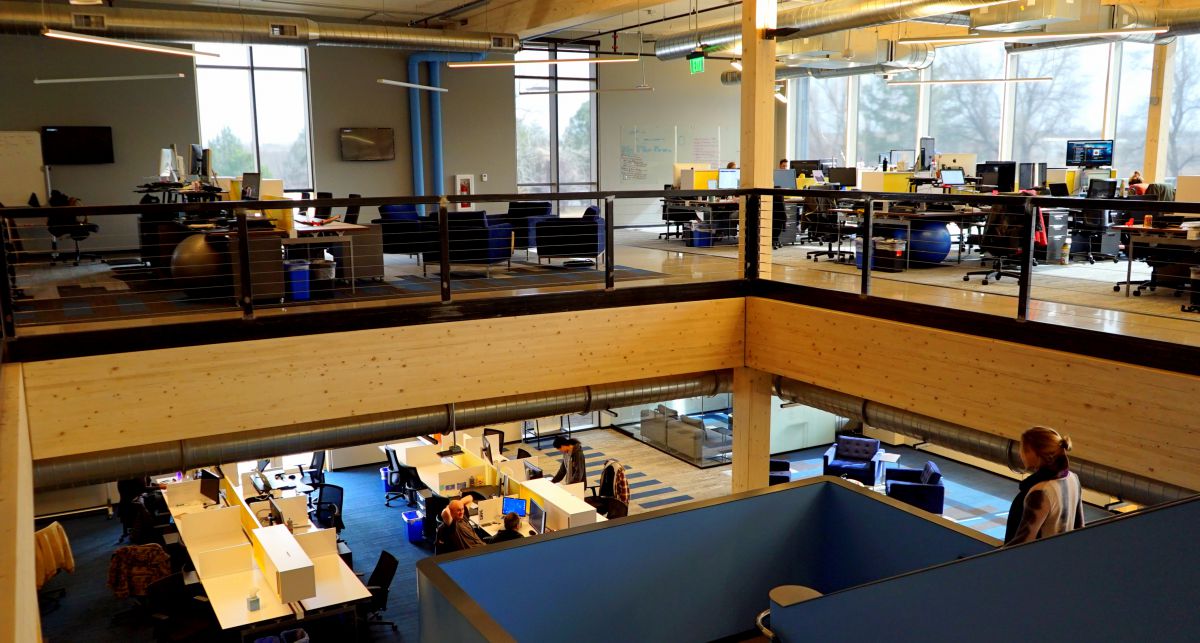 Both levels of the office have open space, and even the executive offices have open desks. In addition to choosing whether they'd like a standing desk or a traditional one, employees also have the option of using a chair or an exercise ball for seating.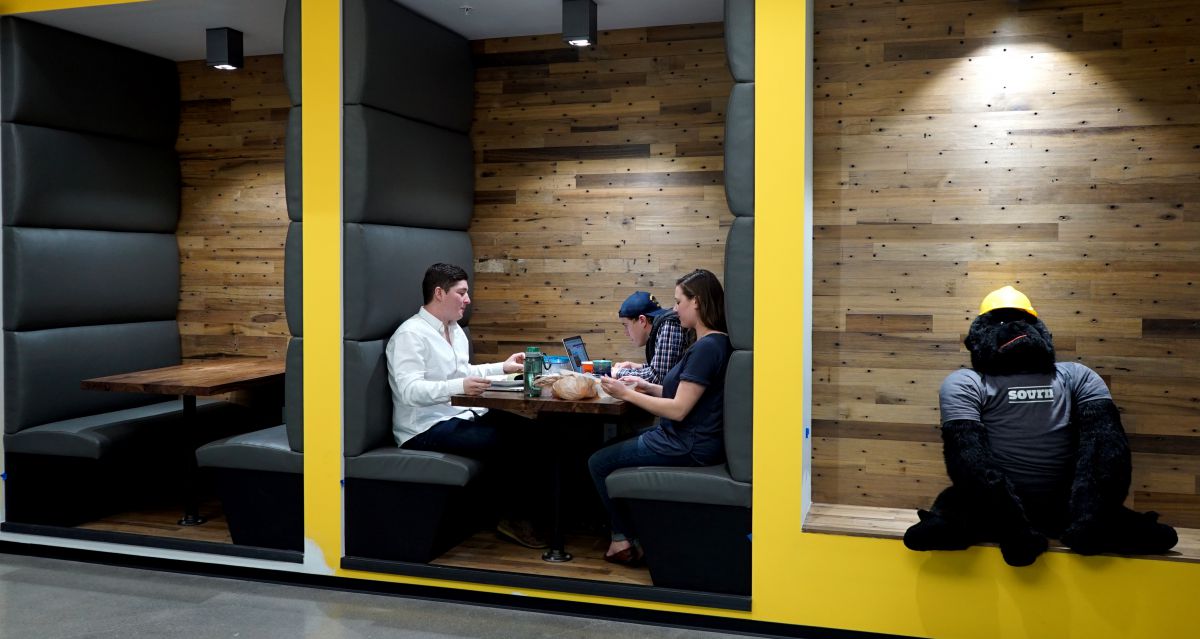 Throughout the office, team members have access to conference rooms, phone rooms, huddle areas and places where they can simply hang out and talk with one another. Included in these extra spaces are colorful booths, which lend a sense of privacy and collaboration to the office.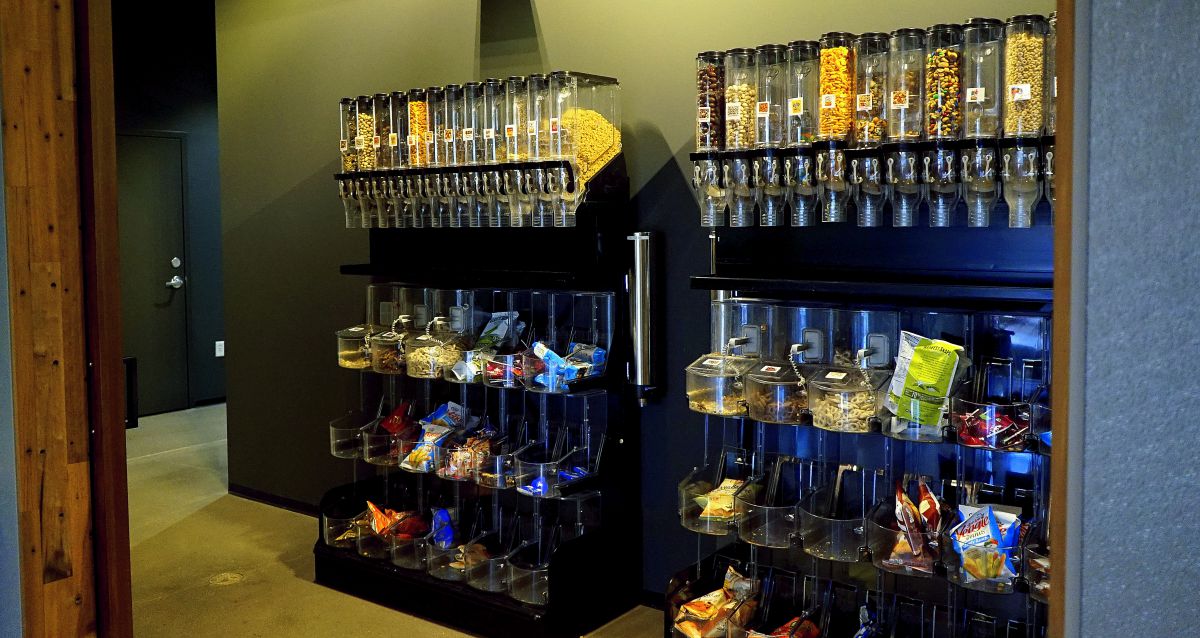 Sovrn has two kitchens; a communal kitchen for everyday use, and an industrial kitchen for catered events and for days when lunch is provided. There's also a giant, fully-stocked wall of snacks, and a barista from Ozo Coffee takes up residence in the office every day from 8 to 11 a.m.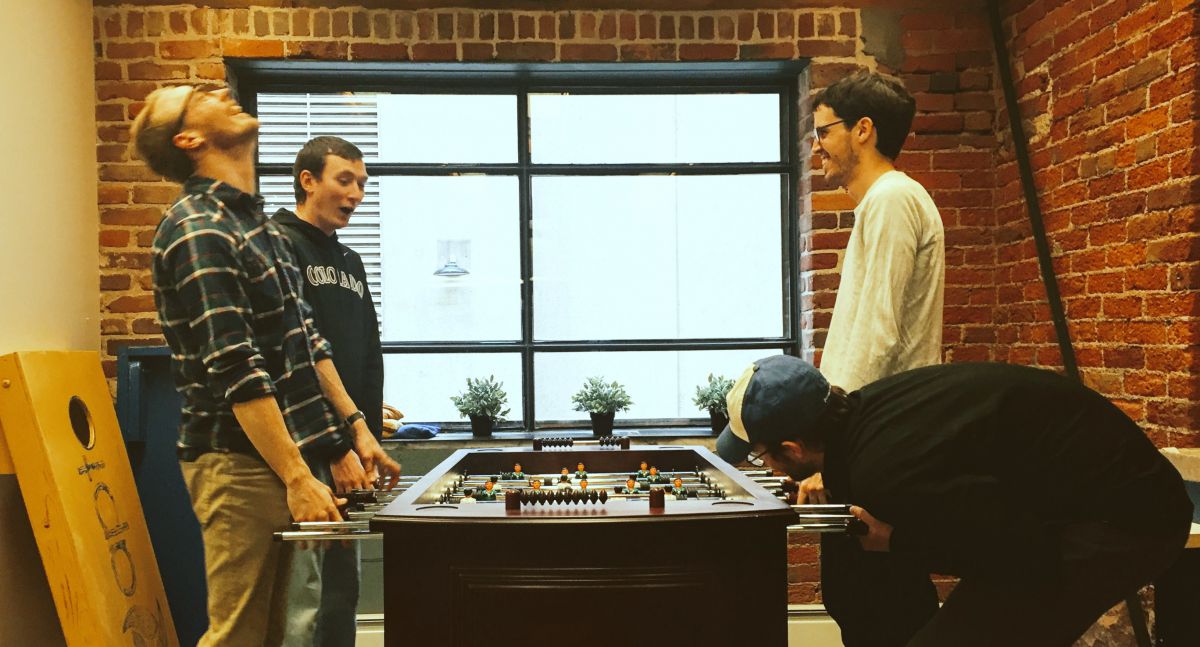 Apto initially took a really long time to find an office; they didn't want to be in a high rise or a standard office building, so they "grew up" in Galvanized. Recently, the team moved into their new space on Blake Street.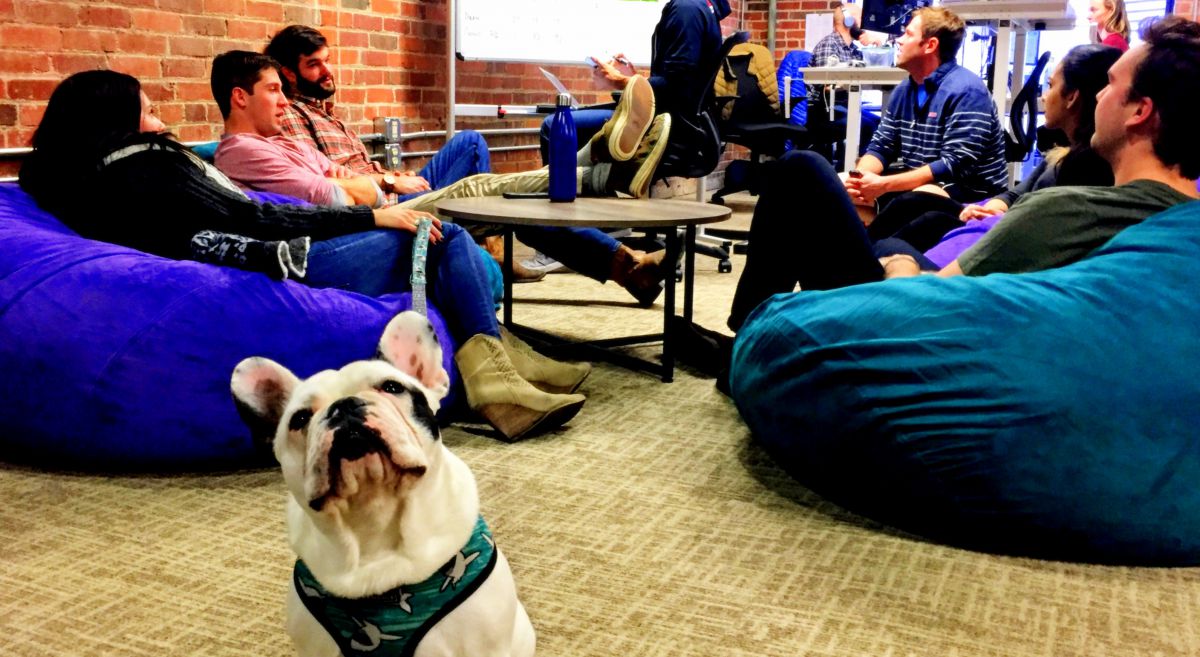 Anyone who spent time at Galvanize before Apto moved knows the commercial real estate software company is notoriously dog-friendly, and that spirit has carried over to the new office, as well. Visitors will find between two and six dogs at the office on any given day, ready to be pet or hoping for a treat.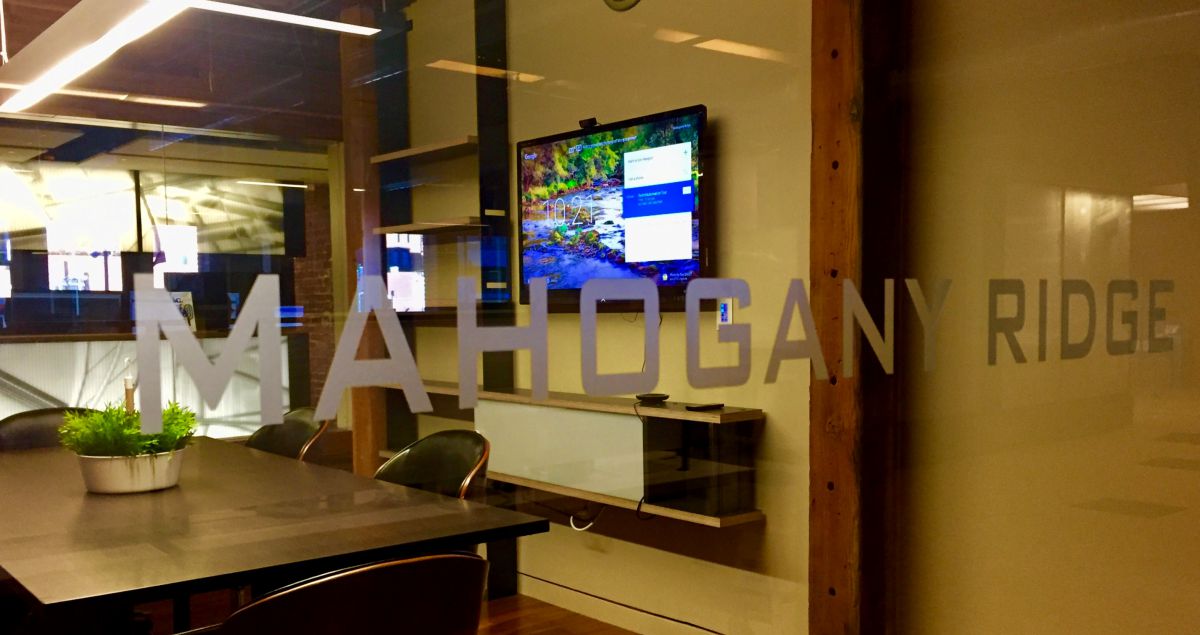 The company's conference rooms are all named after remarkable places in Colorado, like Mahogany Ridge and Imogene Pass. The names are meant to inspire the team to exceed expectations and be remarkable, themselves. The office has one central, giant boardroom, along with a blend of standard conference rooms and "conversation rooms," which foster discussion among team members.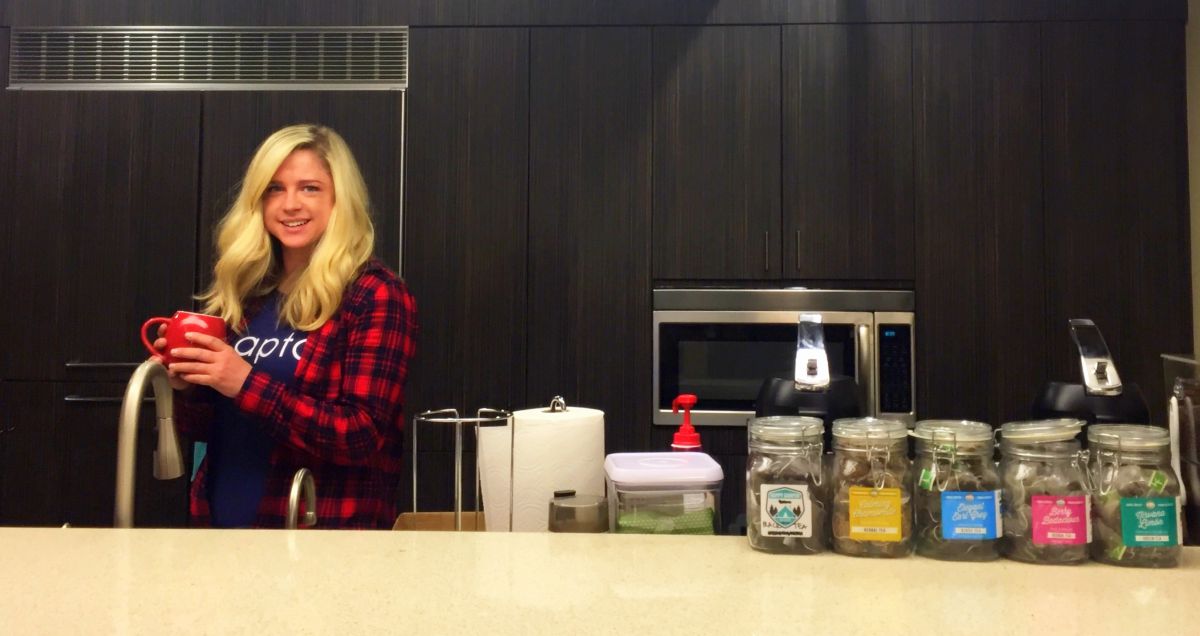 The office was designed to have breakout communal areas where people can talk and work away from their desk. Central to this aspect of collaboration and camaraderie is the office's kitchen area, which has a foosball table, stadium seating where the team has lunch and learns, and even a Netflix-equipped TV where employees will sometimes watch shows while they work. And of course, the kitchen is fully-loaded with people's favorites, like LaCroix, snacks and various beers.
Photos via featured companies.
Have a cool office we should know about? Email us.