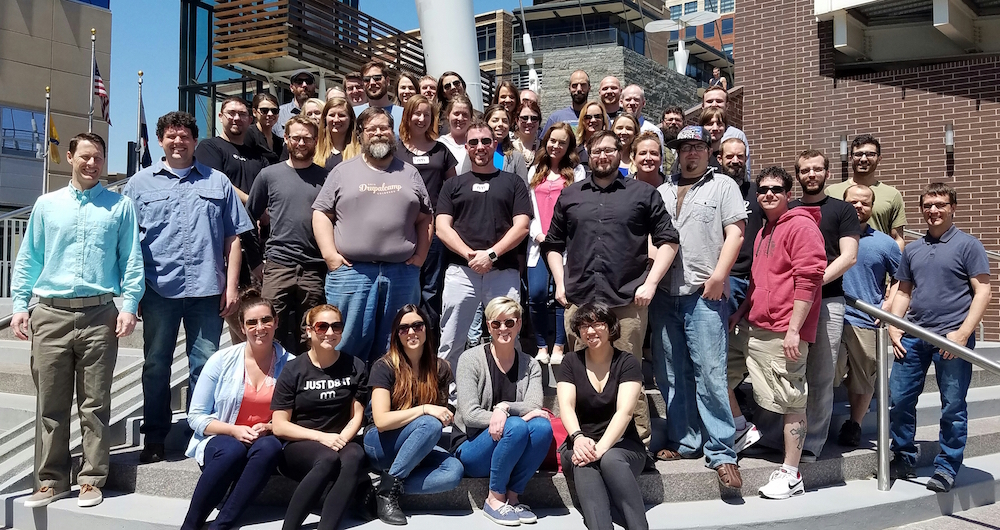 Denver's NEWMEDIA has been in business for 21 years, but the web design agency is still very much a part of Colorado's startup community. And with its newer entities, RiotLabs and DRUD, the company continues to take an innovative approach to tech, client services and working on multidisciplinary teams.
Founder and CEO Steve Morris started the company after moving to Denver. He'd worked on websites for large agencies and clients with billions of customers but didn't have access to the same projects and clientele after the move.
So, Morris decided to do it himself.
As NEWMEDIA's clientele has grown, so too has the size and complexity of the projects they work on. The bootstrapped company has gone from building simple websites to e-commerce, publishing and interactive sites with complex backends. As the company has grown, they've focused on business decisions that would result in substantial ROI.
"We're not just making pretty websites," said Morris. "It has to add value to the business and the client's business. It has to be measurably worth it for them. By focusing on things that actually have measurable return and not just focusing on something that wins a branding award, it made us good at what we do."
A few years ago, the team started seeing new opportunities in the marketplace. They spun out two new entities — RiotLabs, which focuses on design, development and marketing services for small clients, and DRUD, a yet-to-launch technology project.
Having been in development for four years now, Morris says DRUD makes deploying and managing application code in a live environment more efficient, more reliable and less prone to error. It serves as a development environment, a deployment tool and one which allows for continuous integration. The product is now patent-pending, and they plan to go to market this year.
"We really built it for ourselves," said Morris. "There are about a quarter million dev shops in the country that do what we do to some degree. The average size of those agencies is 1.4 employees, so it's super fragmented."
Larger firms use commercially available tools, but Morris said most small shops can't afford them. So they're releasing a free, open-source version of DRUD that will give smaller companies access to the same tools NEWMEDIA's team uses every day.
Morris said RiotLabs is an "agency partnership at a small business price." NEWMEDIA's more experienced team members provide guidance to the RiotLabs team, which works on tech, design and marketing solutions for clients with budgets ranging from $5,000 to $25,000. While the work isn't as intricate as what top-dollar clients would get from NEWMEDIA, Morris said it's a budget-friendly partnership that gives small businesses access to work they otherwise wouldn't be able to find.
Morris said the company's collaborative culture helps them deliver high-quality work to clients while also helping team members grow. By bringing the development of DRUD and the RiotLabs services model in-house, NEWMEDIA's been able to streamline processes and position itself as a leader both in the startup community and the agency world.
"My perspective is it's all about learning and adjusting along the way," said Morris. "That makes you better at what you do. What we've gotten to be known for is doing hard stuff. We have competitors in the local market who will use us on a white label basis to complete projects they can't complete sometimes. Some clients will come to us having started a project with another agency and realize the current developer isn't quite getting it. All that wouldn't be possible if it weren't for the fact that we've really grown and evolved and learned a lot of lessons along the way."
Photo via NEWMEDIA.
Have a tip or know of a company worth covering? Email us.