Whether using traditional sites like Match.com or more contemporary options like Tinder, more and more singles are turning to tech when looking for love.
But wading through thousands of duds just to find that special someone can be exhausting, and platforms tailored to certain interests provide a better chance that you're likely to find someone with whom you have plenty in common. 
The niche dating app world isn't just limited to the coasts, though; these Colorado-based dating app startups are so on-brand it hurts — in a good way.
Best Dating Apps Companies in Denver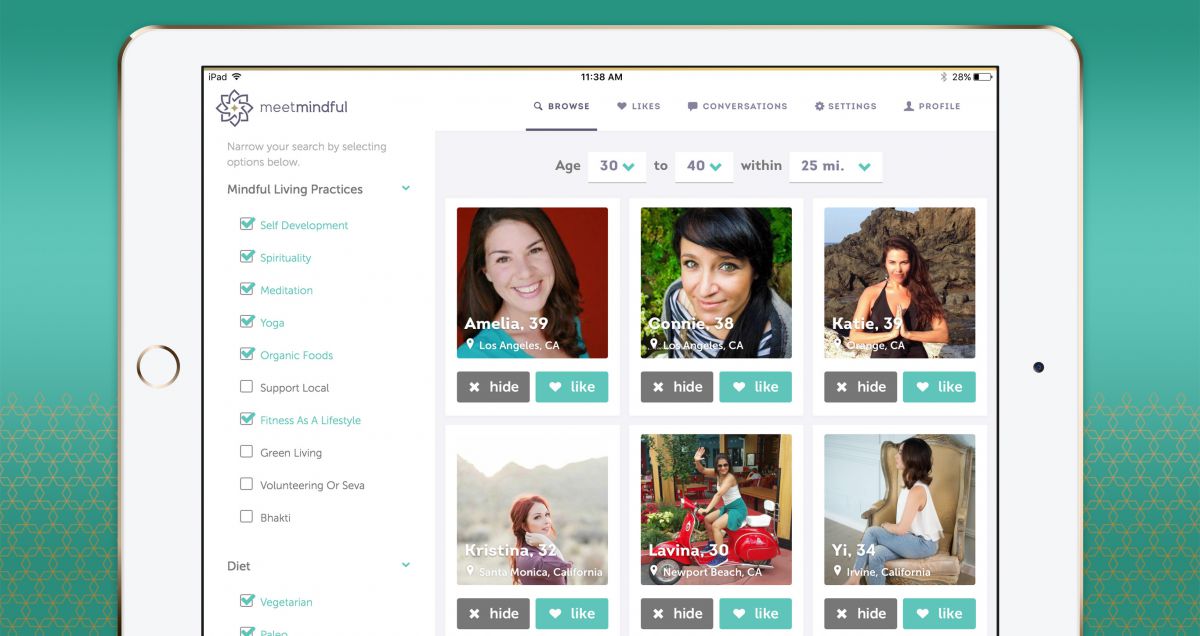 After creating an events company for single yogis, Amy Baglan realized there was an opportunity to create a space where people living conscious lifestyles (practicing things like yoga, mindfulness and more) could meet one another. And MeetMindful was born.
The Denver company has a website and an iOS app where users are pre-vetted based on their interests and values. MeetMindful profiles ask questions that really get to the heart of what people are looking for, from asking about specific passions and practices to questions like "What's new and good in your life?" and "An imperfection I'm embracing is…"
Baglan's word of advice?
"I cannot stress enough the importance of being vulnerable and the rewards that come from being vulnerable," she said. "Dating is a scary thing; it takes a lot of vulnerability alone to say, 'I'm single and I want a partner, and I'm going to sign up for this thing.' If you never ask, the answer's always no. If you don't put yourself out there, you have no idea what you could be missing."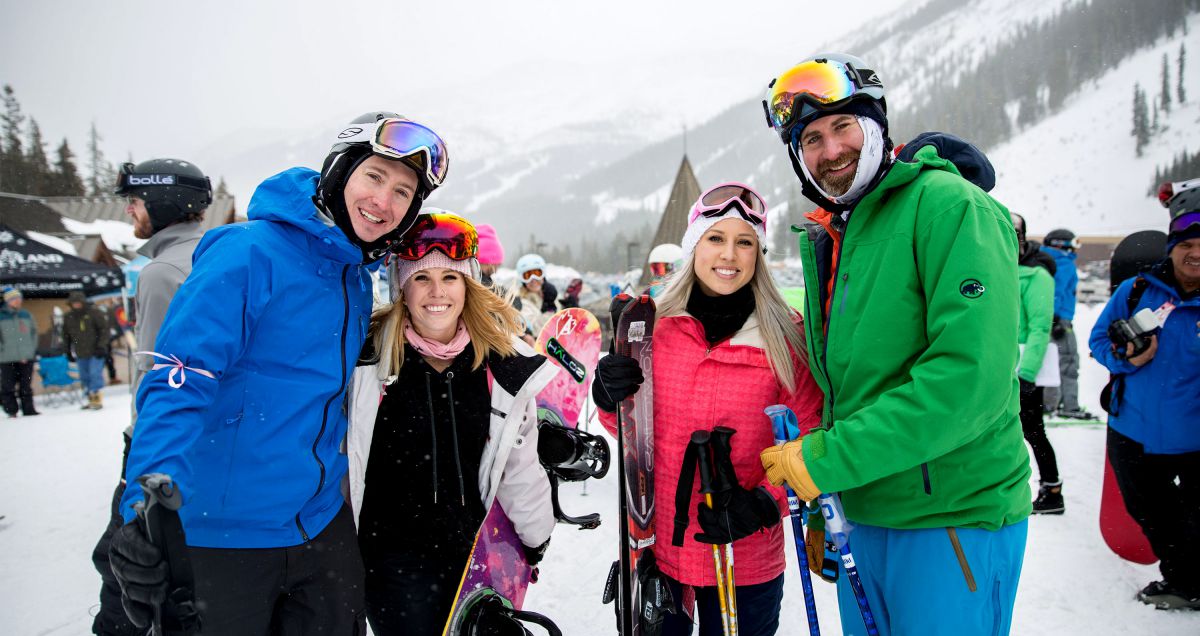 When Mike Keshian saw an ad for FarmersOnly.com, he was living the ski bum life. He thought, "There's nothing like this that exists for skiers — why not?"
So he decided to make it himself. LuvByrd started out as a dating app for skiers but has evolved into a community for the entire outdoor industry. Users share basic demographic information along with more niche-specific details like the outdoor activities they enjoy, split up by season, and where they like to go for these activities. They can search for other users based on their shared hobbies and can contact one another directly.
Available on iOS, Android and web, Frisco-based LuvByrd also hosts "chairlift speed dating" events during ski season. And the product seems to be working; Keshian met his girlfriend on the site two years ago while it was still in beta.
Here's what Keshian had to say to users hoping to meet their match:
"Don't just put your picture up," he said. "Give yourself the benefit of the doubt and completely fill out your profile. When you do that, somebody gets the full advantage to know what you're into. It's a new way of meeting people, so just go for it."
Darren Roberts, Kenny Frisman and Todd Mitchem had all witnessed loved ones go through heartbreak after opening up about their medical and recreational cannabis use. They wanted to find a way for consumers to break the stigma and instead connect with fellow cannabis enthusiasts, both for friendship and for love.
They created Denver-based HighThere!, an app that gives users access to a global community where they can connect with one another. Available on iOS and Android, a web version of HighThere! is also in the works. When completing a profile, users answer questions like their preferred consumption method(s), what they do for fun and what kind of foods and movies they like. Users also have an apt 420 characters to describe themselves and what they're looking for. And while it may seem like it's just for fun, Roberts said the app has actually helped quite a few people get together. In fact, a couple who met on the app will be getting married later this year.
Roberts shared some advice for people seeking love on HighThere!:
"Be yourself and really realize that by communicating and really talking openly, you can know you're in an environment where people support the value of cannabis," he said. "That's a really good icebreaker."