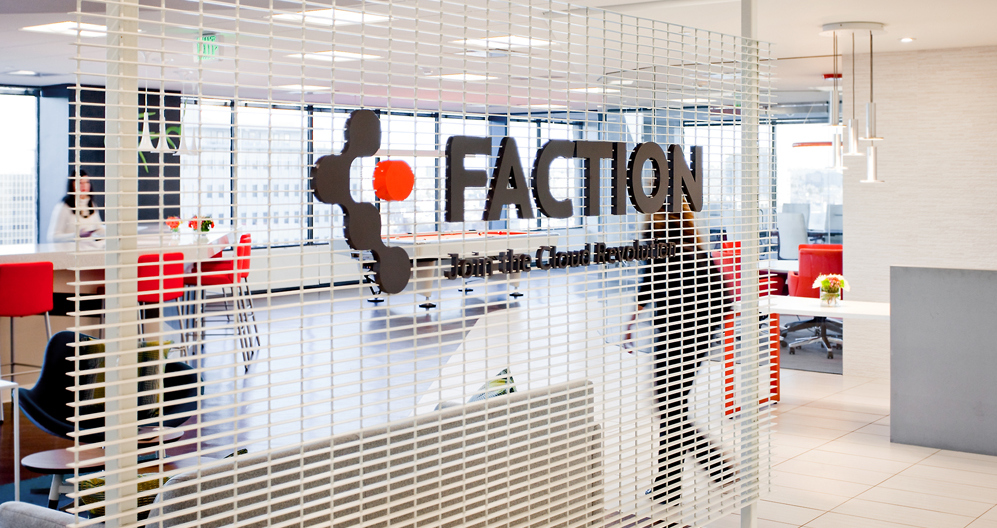 Colorado tech's strong start in 2017 continues with a new round from a Denver-based cloud services provider, Faction, which announced this week it had raised $11 million.
The round's investors included existing partners Meritage Funds and Sweetwater Capital, along with new equity investors, Charterhouse Strategic Partners and Rifkin-Pottle Group. Ares Capital Corporation also provided debt financing. 
The company plans to use the funds to grow their team and expand their global footprint. They plan to add nearly 20 positions across sales and technical roles. 
 "Culture is incredibly important at Faction, so we are looking for folks who will fit in and become part of our family," said Eric Culp, senior director of service engineering and implementation. "Attitude and drive quickly set ideal candidates apart from the rest. Equally important is experience in our space and a focus on serving customers. Those are the kinds of folks we're looking for at Faction."
The new capital comes following a strong 2016 for the company, which added notable partnerships like cybersecurity company BluePrint Information Management and Security Services, now a reseller of Faction Cloud services.
"The continued substantial support we're receiving from reputable and knowledgeable investors is a testament to the groundbreaking technology developments we're creating in the cloud arena, especially with our unique hybrid cloud and multi-cloud environments," Luke Norris, founder and CEO, said in a statement. "This new funding round will go toward serving our rapidly growing customer base, bringing new products to the market, expanding our employee base and growing our global footprint. Look out for a steady stream of news from Faction this year."
Founded in 2006, Faction has data centers in Santa Clara, Chicago, Seattle, New York/New Jersey, Atlanta, Denver and London. The company has raised $20 million to date.
Photo via Shutterstock.
Have a tip or know of a company worth covering? Email us.