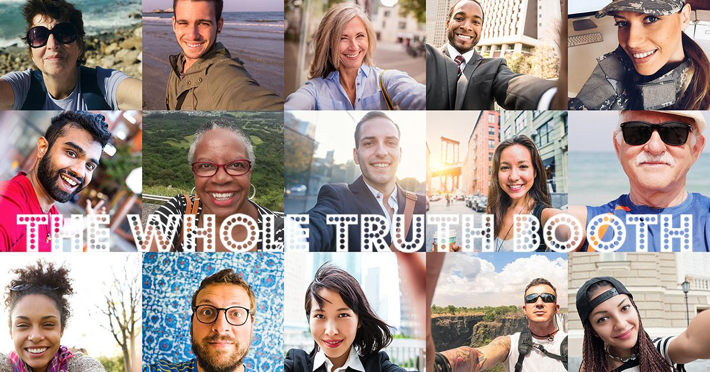 In the months following the election, tensions have remained high on local, national and even global levels. But two women have created an app they hope will help Americans find similarities with people who may not share their political persuasions.
Nina Sharma and Maribeth Romslo have been best friends for more than a decade. Sharma (below, left) now lives in Denver, while Romslo (below, right) lives in Minneapolis. Though they haven't lived in the same city since 2005, they still see each other a few times a year.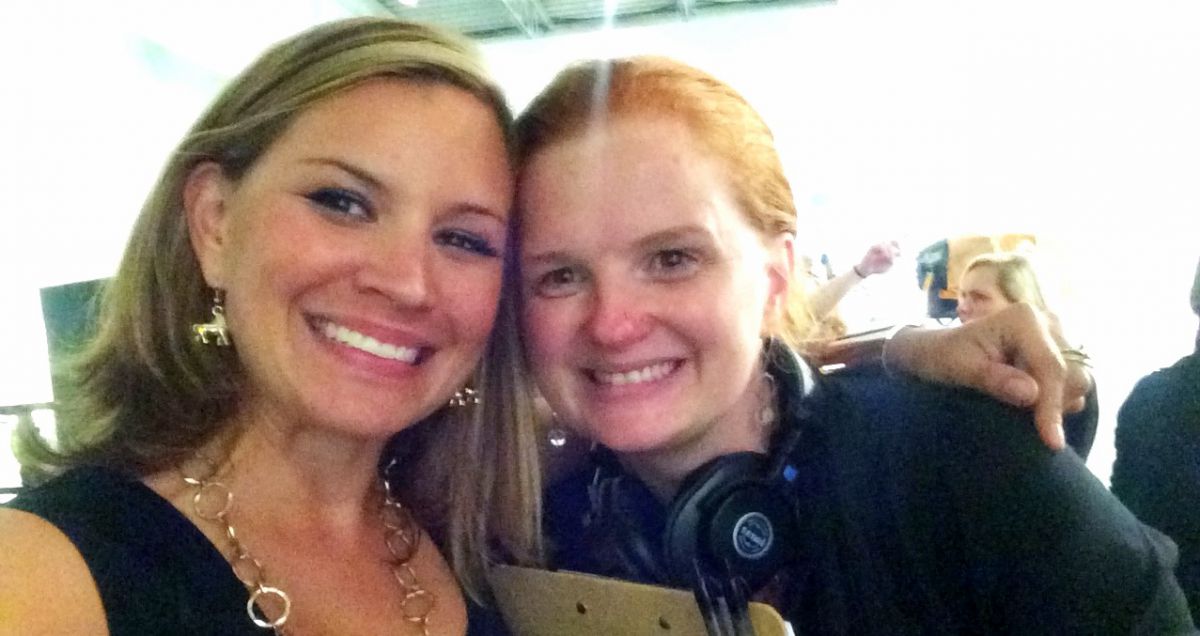 Prior to the election, the two planned on heading to Washington, D.C. for the presidential inauguration. They'd bought their tickets and were excited about the next chapter in American politics.
"And then the election happened," said Sharma.
She described election night as a wake-up call. Even though she and Romslo come from families with different political backgrounds, the two struggled to understand how the election results could have been so different from what they had expected.
Since they had already bought tickets to D.C., the two debated whether they should still go. A filmmaker by day, Romslo saw an opportunity to hear from people from opposing perspectives — and help tell their stories. She and Sharma came up with the idea to create a video "confessional booth," where people would be prompted to answer some demographic questions, along with a few more open-ended questions, that really get to the heart of who the person is.
They called it The Whole Truth Booth. They'd planned to purchase a trailer and deck it out, setting it up near the inauguration and inviting people to participate.
But they soon realized that wasn't quite the end goal they were trying to achieve. 
"If we wanted to find people who truly had disparate voices, the inauguration isn't going to be the place to do it," said Sharma. "What we're really interested in is the more marginalized people who can't afford to take five days off to travel to stand up for what they believe in."
They decided to create a way for people across the country to turn their cars, living rooms, offices and backyards into their very own Whole Truth Booths.
[video:https://vimeo.com/193329466 width:600 align:center autoplay:0]
Sharma and Romslo worked with D.C.-based Hatch Apps to create an app on iOS and Android, where anyone can create an account and share their perspective by recording videos answering various prompts. Sharma said the team at Hatch jumped on board with The Whole Truth Booth's mission to bridge cultural and political divides, turning the app around in just two and a half weeks.
The Whole Truth Booth launched the app — and an accompanying Indiegogo campaign — on Dec. 15, the 225th anniversary of the First Amendment. Sharma said the date was symbolic, since the company is all about free speech and giving people a place to speak up.
From launch until the middle of January, they'll be using the app to gather people's responses. After that, they'll launch a searchable library of videos, where users can hear what other people had to say.
The team hopes the format and flexibility of an app (versus a trailer) will help users feel more comfortable answering such personal questions, especially since comments aren't allowed.
"Our intention is to create this platform where people can listen without creating this heated debate," said Sharma. "We want to avoid this Facebook-trolling behavior where people can seek out something they don't agree with and start a fight."
Sharma and Romslo still plan to go to Washington D.C., running a small "on the ground campaign," talking to people at both the inauguration and protests and inviting them to download and contribute to the app.
So far, Sharma and Romslo have covered the cost of the app out of pocket. They hope to raise $20,000 in their Indiegogo campaign to fund the app, which Sharma said they deliberately created without a monetization plan in order to keep the platform truly open. They've secured fiscal sponsorship from a film nonprofit in Minnesota so that they can collect grants, and Romslo said she hopes to take the project on the road eventually and make a documentary based on the concept.
"This started as a storytelling platform, but if we can make it bigger and get these stories out to a bigger audience, that's success," said Sharma. "Any money we make off of it would go back to The Whole Truth Booth."
The Whole Truth Booth is available to download now on iOS and Android. Sharma said she would love to see members of Colorado's tech community engaging with the app and encouraging members of their networks to do the same.
Photos via The Whole Truth Booth.

Have a tip or know of a company worth covering? Email us.