One of the best parts of the holiday season is the company party, where people get to loosen up and celebrate with coworkers and families. Whether it's a full-blown extravaganza or an intimate, family-friendly affair, each company's party is unique.
These Colorado companies shared how they celebrate the holidays, revealing elements of their company culture and how they create special ways for their teams to bond.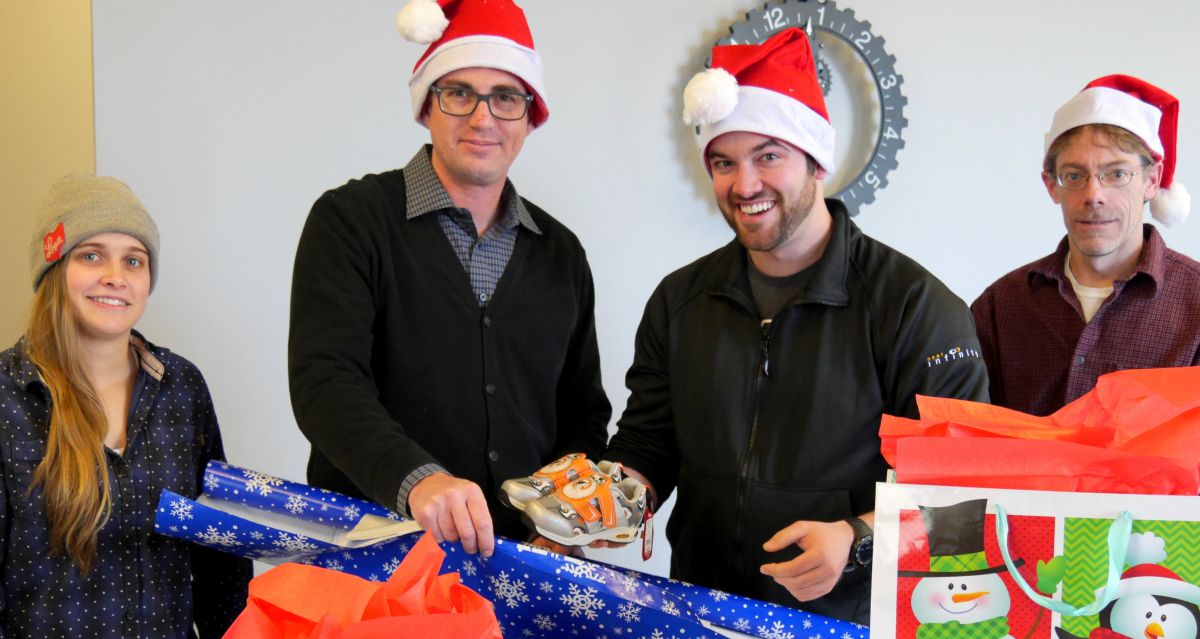 "For us, our culture isn't just free breakfast and ping pong in the office, but also giving back and making a difference in the community where we all live, work and play. Our holiday tradition is to find a worthwhile local cause and give our employees an opportunity to help and support families in need. This year, we are participating in the Adopt-a-Family program through GIVE Denver and are delivering presents to a family of children ages four to six to make sure that they have a wonderful and memorable holiday." — Alan Sage, CEO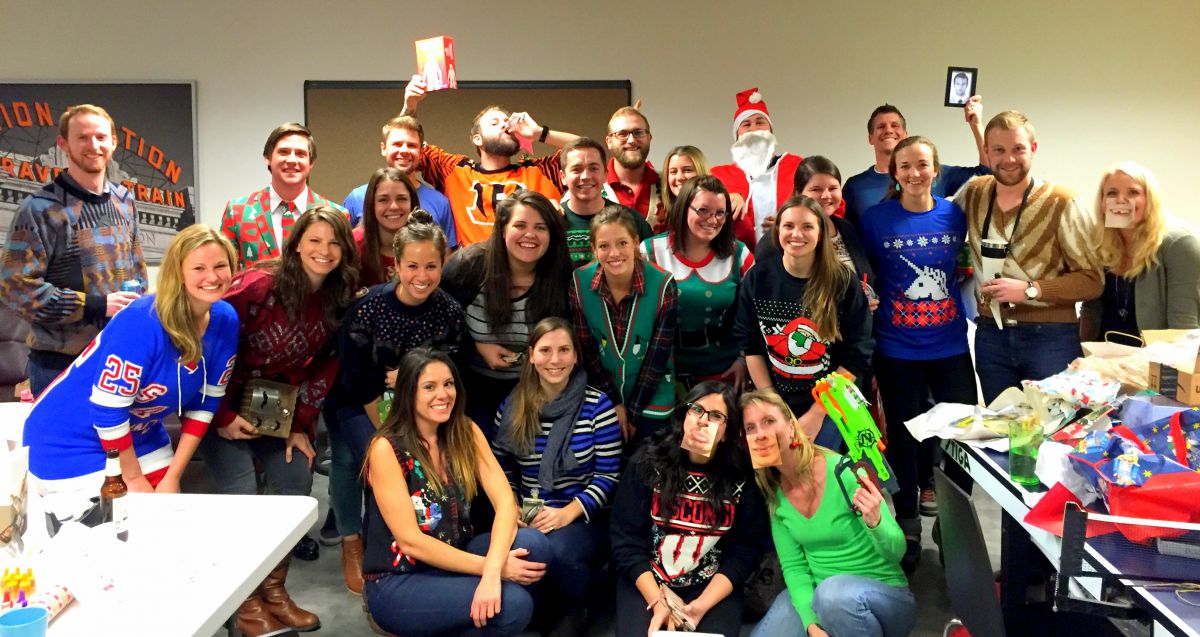 "At GutCheck we celebrate the holidays in several ways, but our favorite would have to be our white elephant party. This has been a tradition since year one. We all bring a wrapped gift, sit in a circle and take turns choosing presents. Since we allow stealing, it usually turns into quite the battle over obscure gifts like a giant size flask, a bull horn drinking cup or a saran wrap ball of gifts (Google it!). Everyone comes dressed in ugly sweaters or festive attire and celebrates the holidays with fun, seasonal drinks."  — Nicole Burford, digital marketing manager
"The white elephant party is my favorite event of the year! It's so fun to see the creative gifts people come up with and a great way to get to know your colleagues as we grow as a company." — Katie MacDonald, senior account executive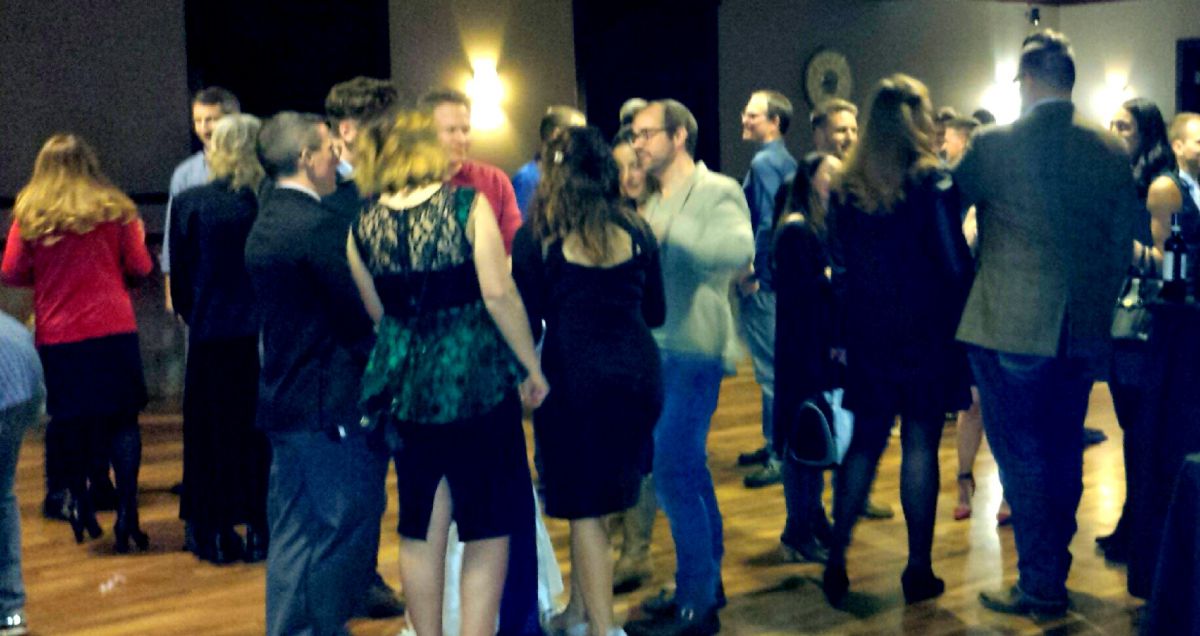 "Each year, Envysion hosts an evening holiday party where we rent out a local venue and invite all employees to bring their significant others. There's drinks, dinner and dancing and this year, we even had a photo booth! It's a nice tradition for our company to get away from the office and have the chance to get together and celebrate another great year." — Caroline Ebelhar, HR generalist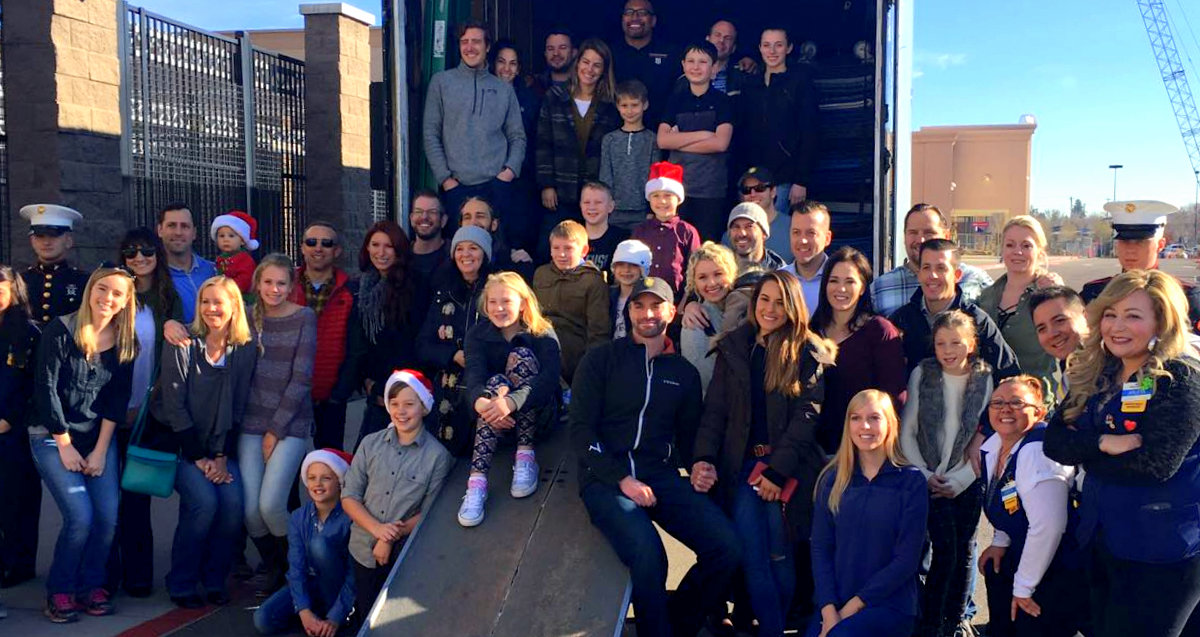 "Just before Christmas six years ago, I learned that Toys for Tots was 28,000 toys short of what they needed for Denver alone. A few days later, my children and I went to a local Walmart where we filled 30 carts with toys which the Marines carried away in a huge military truck. Since then, I've been recruiting friends, coworkers and fellow entrepreneurs to join us in Denver each year for a huge shopping spree. This year, nearly 100 people joined in to buy more than 10,000 toys for underprivileged kids in the area. It's become a tradition for my family, staff and friends. We all feel blessed to help out so many children and, the truth is, it's really fun." — Matt Smith, CEO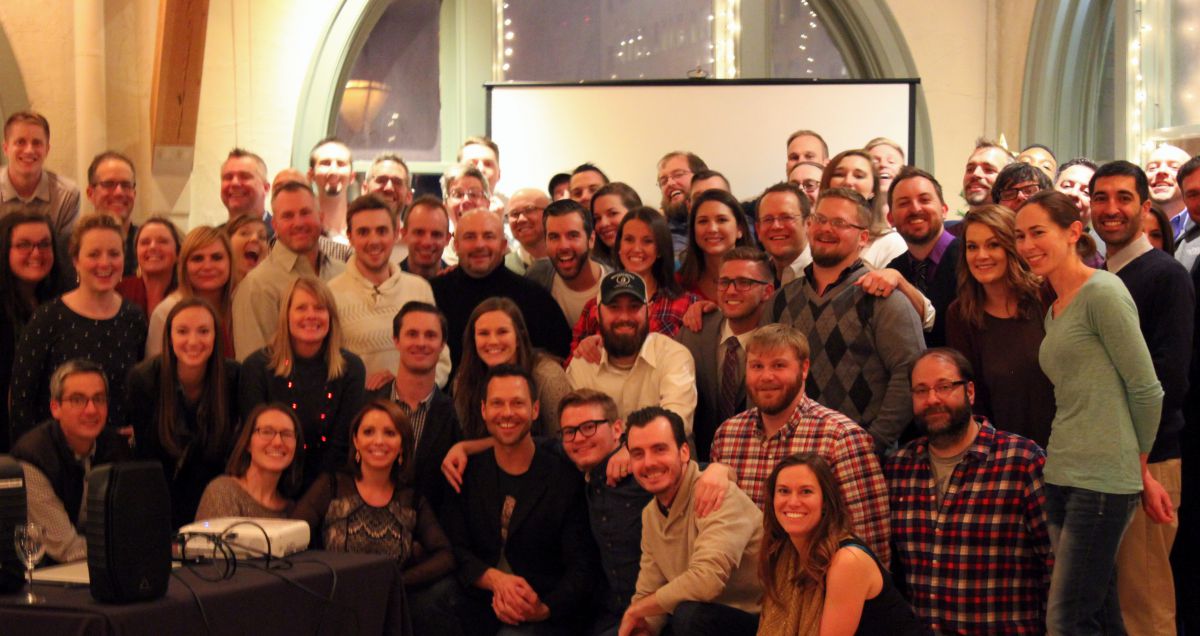 "BombBomb is built on relationships (one of our core values), and nothing exemplifies that more than our holiday party. We gather as a company and significant others to celebrate the great things we've done together. Our CEO and president tell inspiring stories and give an energetic end-of-year roundup and forecast for the new year. The food and drinks are always delicious too, which makes for a festive mood." — Amanda Obringer, user experience champion
"This year, BombBomb is celebrating the holidays at a local brewery complete with yummy eats and a company-curated playlist. As part of the entertainment, we get to see a video update from our global outreach project in Kenya and celebrate the 'Awesome BombBomb Moments of 2016.' We didn't want to leave the kids out, so we planned a 'Santa and Cookies' party to make our weekly 'BombBomb Friday' perfect for families." — Lindsey Kirchhoff, people director
Photos via featured companies.
How is your company celebrating the holidays? Tweet us or tag us in an Instagram photo, and use #BICOcelebrate.