A bad job can be a great learning experience, but it isn't something you want to stick with for too long. Luckily, some of Colorado's top tech companies are looking for tons of fresh talent to help them grow revenue, build new products and attract new customers. We talked to companies looking to scale to hear what they're looking for and the perks they're offering for top-notch talent.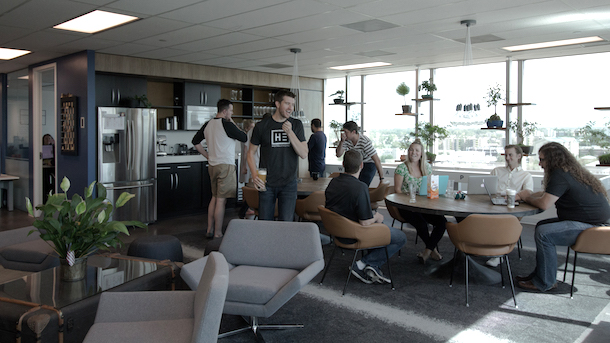 What they do: Not every work trip can be finished overnight. Travelers Haven helps corporate travelers find temporary housing that feels more homey than the standard hotel room. It works with landlords to bring unique properties to the marketplace of travelers.
Perks: Team-building events, collaborative workspaces and craft brews on tap help build a strong work community. Employees also get free monthly massages, gym memberships and deeply discounted hotel rates.  
What they look for: "We're not for everybody. We're for those that are passionate, unapologetically ambitious, and have hunger for success. We hire smart people that thrive in a fast-paced, high-growth environment where every day brings a new challenge. If you've been searching for an opportunity that allows you to become part of something bigger, something great, we want to talk to you!"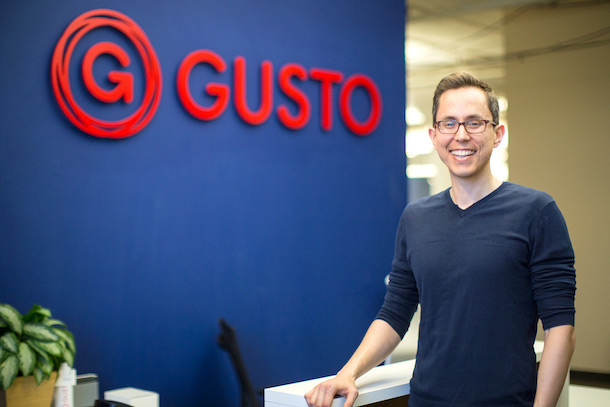 What they do: Gusto helps companies manage their employees with HR, payroll and benefits services, helping smaller HR teams manage growing companies.
Perks: "Gustaway" breaks take employees out of the office for field trips that inspire, while a free flight to anywhere in the world helps employees get away after their first anniversary with the company.
What they look for: "Hiring is all about alignment around values, motivation, and skill sets," said CEO and co-founder Josh Reeves (pictured above). "It's not a company convincing a candidate to join, or a candidate convincing a company to hire him or her. It's a search for alignment between both parties, where they both conclude they could do great work together."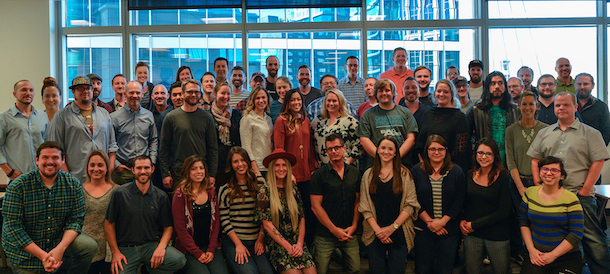 What they do: Hiring a web developer isn't in the budget for many companies. 1FEE builds websites with SEO, marketing, usability and more in mind, helping brands build an online presence without big spending. 1FEE is owned by newmedia, a development agency also hiring now, and the companies share office space.
Perks: The open, collaborative office space in LoDo is just steps from Union Station and paid parking is an option, so getting to work should be a breeze. An on-site gym and a career development allowance also help to keep employees happy and healthy.
What they look for: "We are a team of innovative and passionate individuals who never settle for the norm, we use in-house expertise and technology to create the best digital solutions for our clients," said CEO and founder Steve Morris. "Our goal is to hire exceptional people who align with our core values and are excited to be a part of a growing company."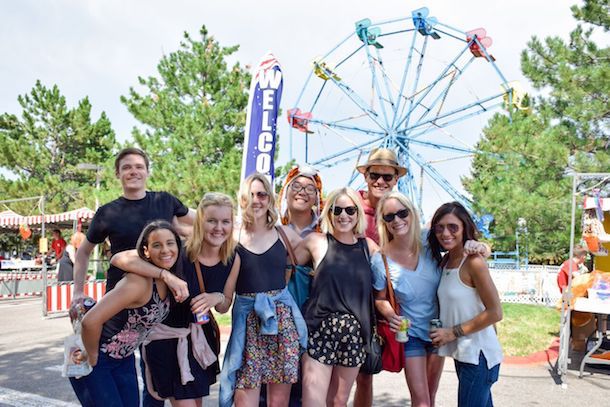 What they do: HomeAdvisor connects homeowners with home professionals, making it easy to find, compare and hire contractors, plumbers, electricians and more with modern tech.
Perks: With tuition reimbursements, discounts on things like sports tickets and smartphones, and plenty of employee-focused events, HomeAdvisor wants top talent to turn jobs at the company into careers.
What they look for: "HomeAdvisor is one of Colorado's largest and most successful tech companies," said senior corporate recruiter Lindsay Fox. "We look for fast paced, collaboration-loving individuals that are never satisfied with less than the best. While we work really hard, we also play hard. Our 'Take What You Need' vacation policy lends itself to the great work life balance we promote. Due to growth and demand, we are ALWAYS hiring."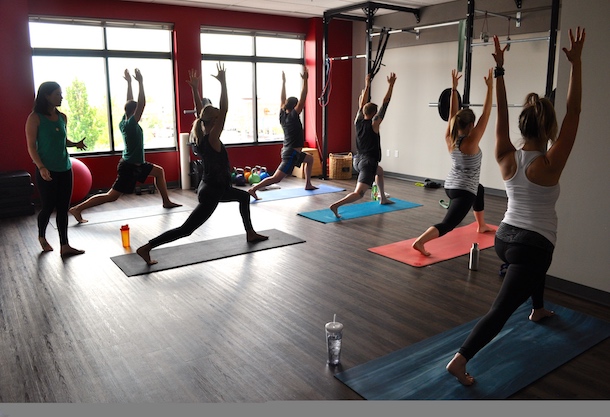 What they do: Zen Planner builds software for gyms, studios and other fitness-focused companies, combining scheduling, billing and other time-consuming tasks into a single solution.
Perks: Of course, Zen Planner employees have access to an on-site gym (and not just for testing), but the dog-friendly office also gets catered lunches on Friday and leadership has a mission of transparency
What they look for: "Our current team members are this cool combination of being very passionate about fitness and wellness, so they understand share our customer's goal in making their fitness businesses successful, and they're also savvy in small-business needs and understand what our customers require to grow their businesses," said Casey Steiner, director of talent and culture. "Finding individuals whose career interests align with our business interests, plus somebody who believes in our core values, is our focus when looking for new team members."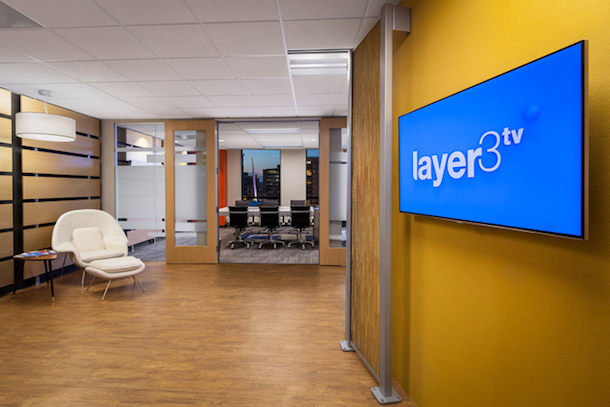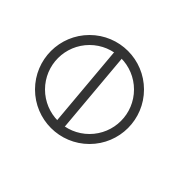 What they do: Layer3 TV brings cable into the modern era. The company uses smart profiles, online sign-up and cancellation, and a focus on DVR and on-demand streaming to give the streaming-first generation more control over their cable experience.  
Perks: The company's LoDo offices are a startup-like environment where employees can hold ownership over their work. Comprehensive benefits and advancement opportunities are available across the organization.  
What they look for: "If you want to move faster, be bolder, and already have a maniacal focus on customers, make Layer3 TV the next step in your career path," said CEO Jeff Binder.  "We are not just another company delivering television; we intend to be the world's best company when it comes to home entertainment."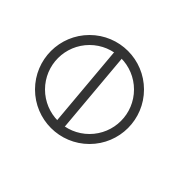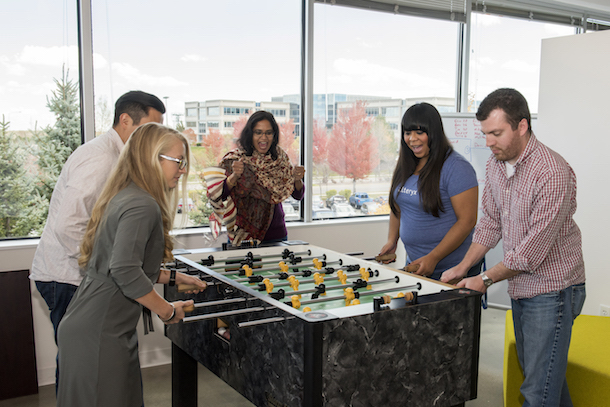 What they do: Alteryx lets enterprise customers prepare, blend and share analytics data with a self-service platform, cutting down the time needed to gain insights into web traffic patterns, customer interactions and more.
Perks: The Alteryx office gets fresh fruit deliveries and employees can partake in the wellness reimbursement program. The company also supports charitable work, with 20 hours granted for volunteering.
What they look for: "People tell me that every day they wake up genuinely excited to come to work at Alteryx. This company is defining a brand new market space and we all have the unique opportunity to truly change people's lives because of this product", said Jay Bourland, SVP of engineering at Alteryx. "I'm so grateful to lead in an environment full of inquisitive, diligent people who are excited to solve challenging problems and make a profound impact on a daily basis."'
Images via listed companies.
Looking for something different? Check out our job board for more opportunities in Chicago tech.