Colorado's tech companies are feeling the Halloween holiday spirit today, with employees decked out in their spookiest, nerdiest costumes. We collected pictures from some of the state's best company Halloween parties, from spot-on impersonations to gory costumes.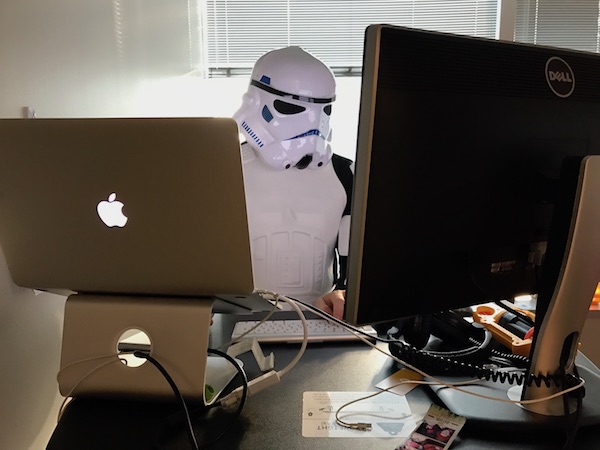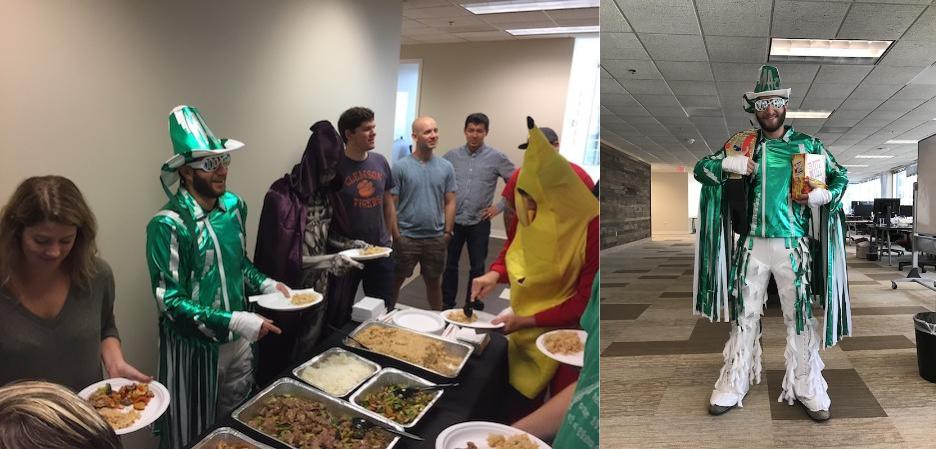 Skookum's Halloween festivities were visited by a few Imperial forces and Slim Jim during Friday's party.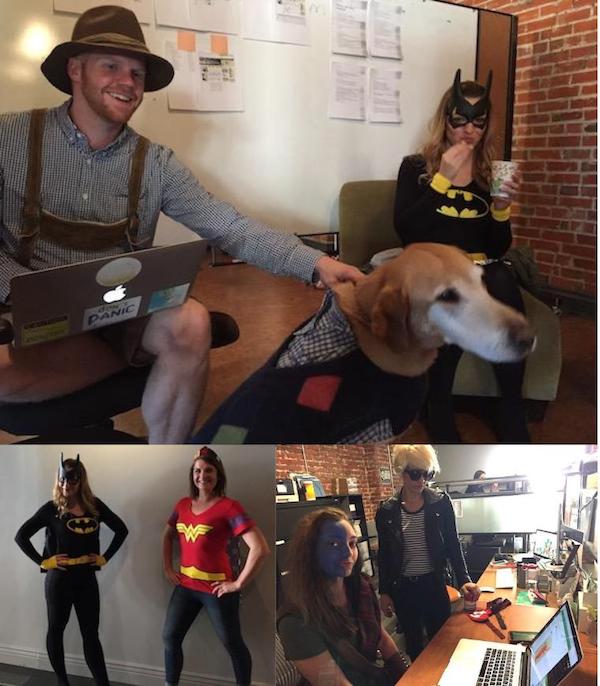 At EffectiveUI, dress up started early, with superheros, Braveheart and others coming into the office on Thursday last week. 
Shinesty got its start as a costume supplier, so its team was all about the dress up party. This year, director of customer experience Antonio King's Serena Williams faced off against CEO Chris White's Maria Sharapova, with champion of partnerships Drew Wyman serving as the tennis ball.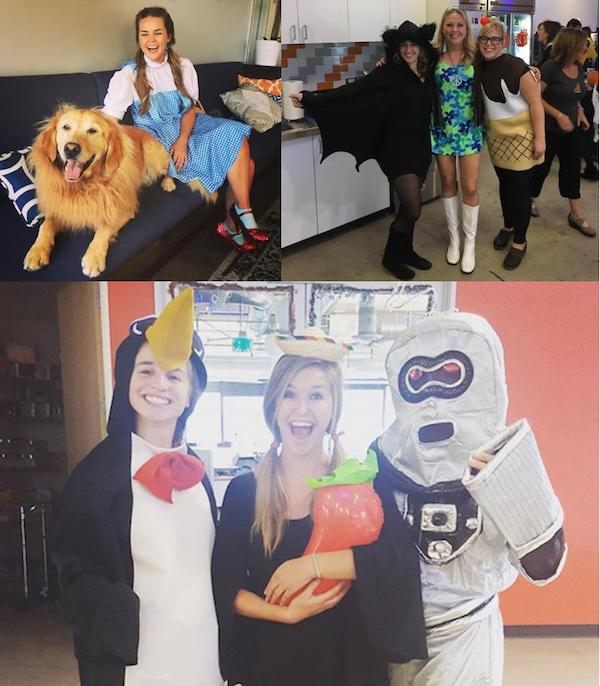 In addition to karaoke sessions and plenty of food made by the company's chef, Stack Overflow welcomed Dorothy, a robot and other costumed characters to their office for a Halloween bash. 
[video:https://www.youtube.com/watch?v=YtwRKV9Kxa4 width:600 autoplay:0]

Not only did WebRoot host a Halloween party attended by a group of unicorns and Gandalf, but they also reminded employees to stay safe online with a scary prank highlighting the web security company's offerings.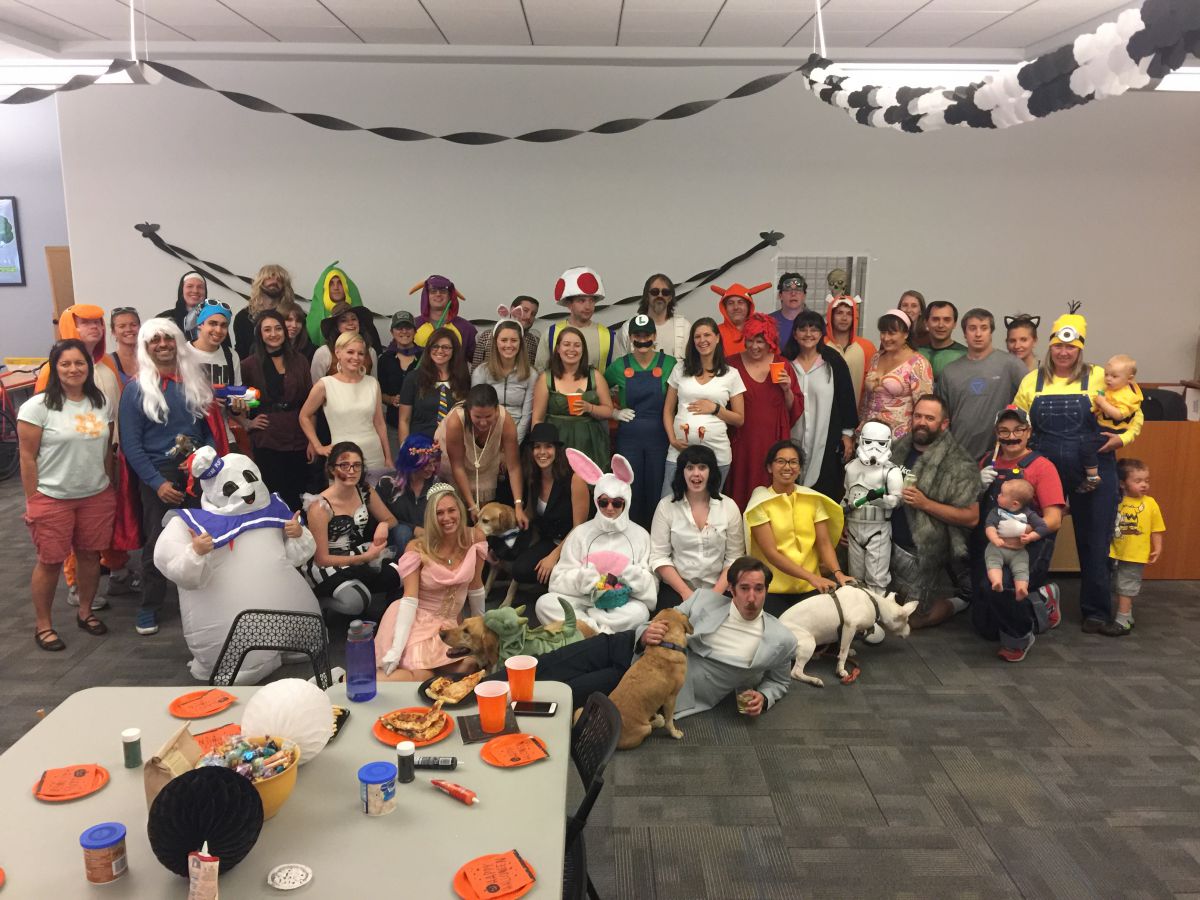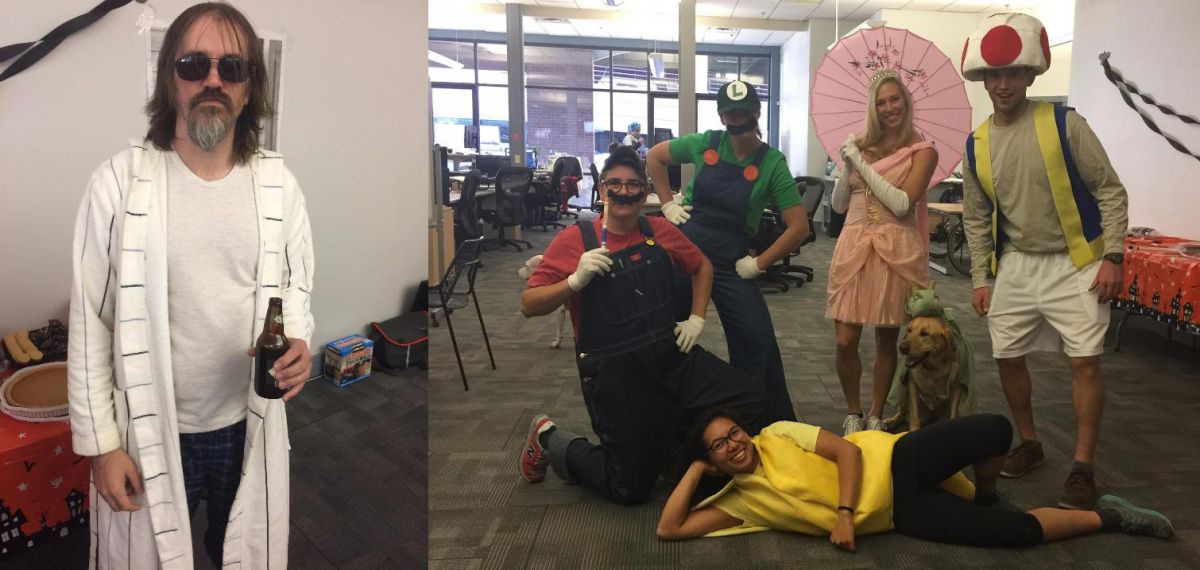 Kapost held a costume contest for Halloween this year. The Dude won for best individual costume, while Mario and friends took home the prize for best group costume.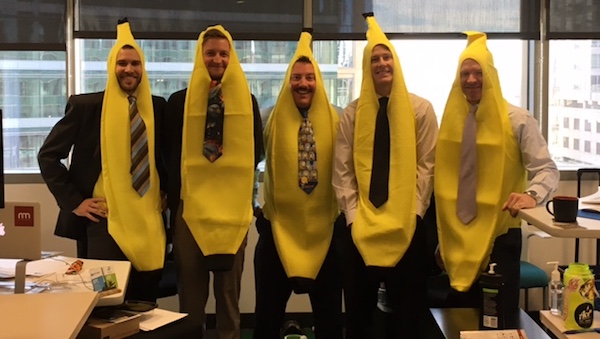 newmedia's sales executives all showed up in the same costume, winning the "funniest" costume award. Of course, they kept their ties on, because they are real pros.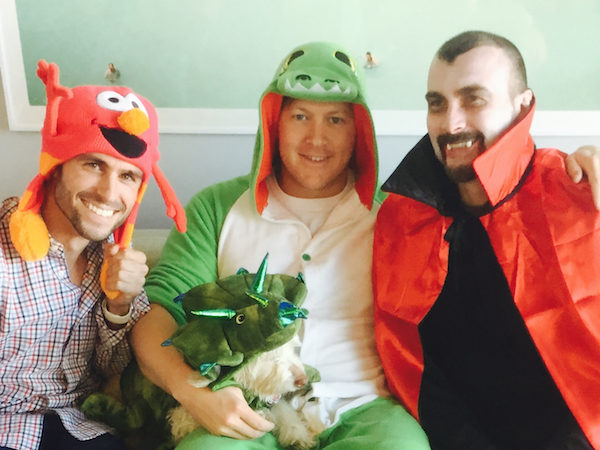 Orderly Health had a whole team of costumes, including a dressed-up doggy dino, matching the dino-suited employee. 
Images via featured companies
Did your startup do something fun for Halloween? Tweet pictures from your Halloween bash to us @BuiltInColorado