These days, the Sad Desk Lunch has become a bit of a phenomenon, and it's, well… sad. Of course, not everyone gets stuck at their desks. Some employees head out for lunch with co-workers, take dedicated time to sit and enjoy a home-packed meal and some companies even provide their employees a mid-day meal.
Here are three Colorado startups with epic employee lunch programs: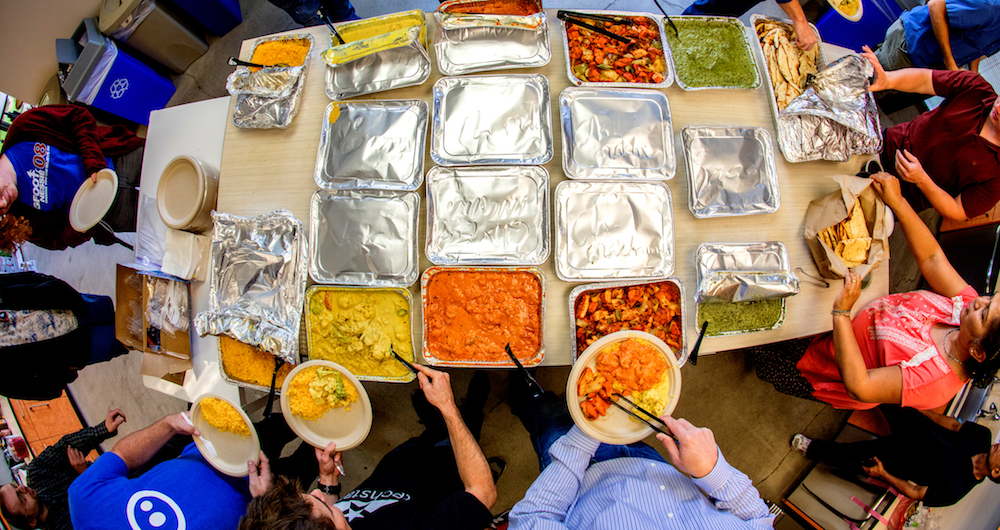 At Sphero, employees don't go hungry. The company offers catered lunch on Mondays and Fridays, and catered breakfast on Wednesday. Their Friday lunches coincide with the team's weekly all hands meeting, where they host company trivia. The winner chooses the catering for the following Friday's lunch. Aside from lunch and breakfast, Sphero has an ice cream truck visit their office every other week, two fully stocked kitchens and M&Ms "on tap" — they collectively go through 104 pounts of M&Ms each month.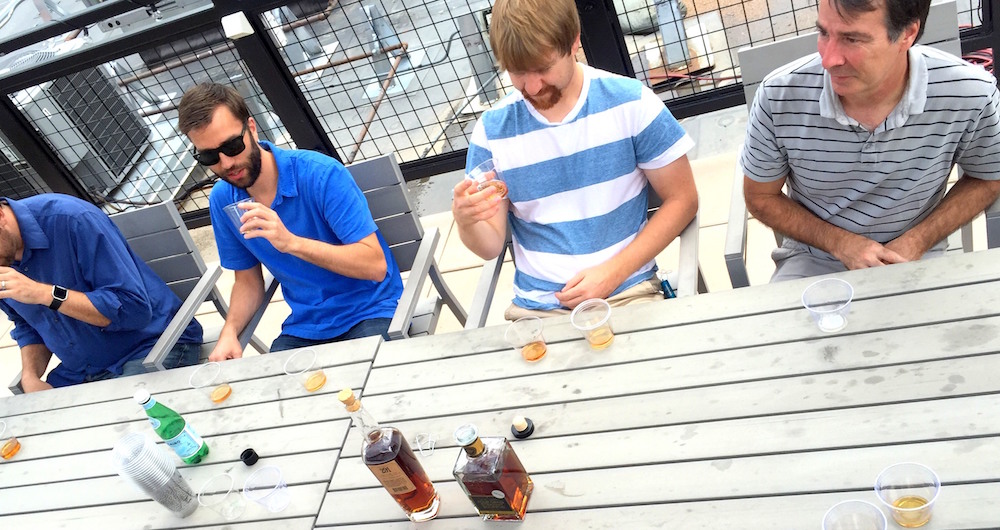 Parkifi gives everyone a company credit card that has a spending limit amount for each month, allocated for employees to buy lunch. The Denver company's office is close to plenty of restaurants, from the swanky spaces along Larimer Square to fast-casual restaurants like Chipotle and Panera. They also cater in-house lunch once a week after the company's all hands meeting, and occasionally host team whiskey tastings. A way of giving everyone a break from the office and the opportunity to bond, the company-paid lunch program has been in effect ever since the company started.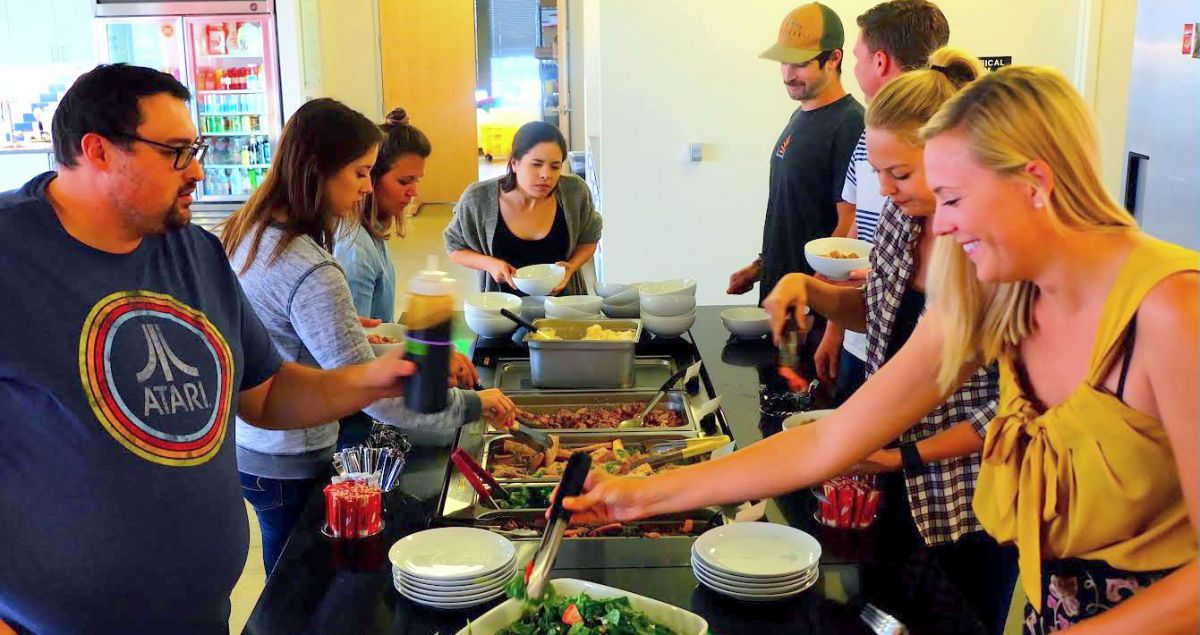 Stack Overflow has a chef and pastry chef on staff who make lunch for the team every weekday.
"In the restaurant world, typically before dinner service, you have a family meal for the staff," said chef Cory Neal. "It is a chance to cook without being limited by a particular cuisine or style, to impress your coworkers with your creativity and get a moment to sit down and break bread together. We build our menu using the same principles as family meal; make great food that everyone can enjoy together while preparing for the rest of their day. Our menu is inspired by the food we cooked for each other in the restaurants."
Neal shares some of his favorite dishes, like pho and fried chicken, on his Instagram account.
Photos via featured companies.
How do you enjoy lunch at work? Tweet us or share a photo on Instagram and tag us: @builtincolorado.