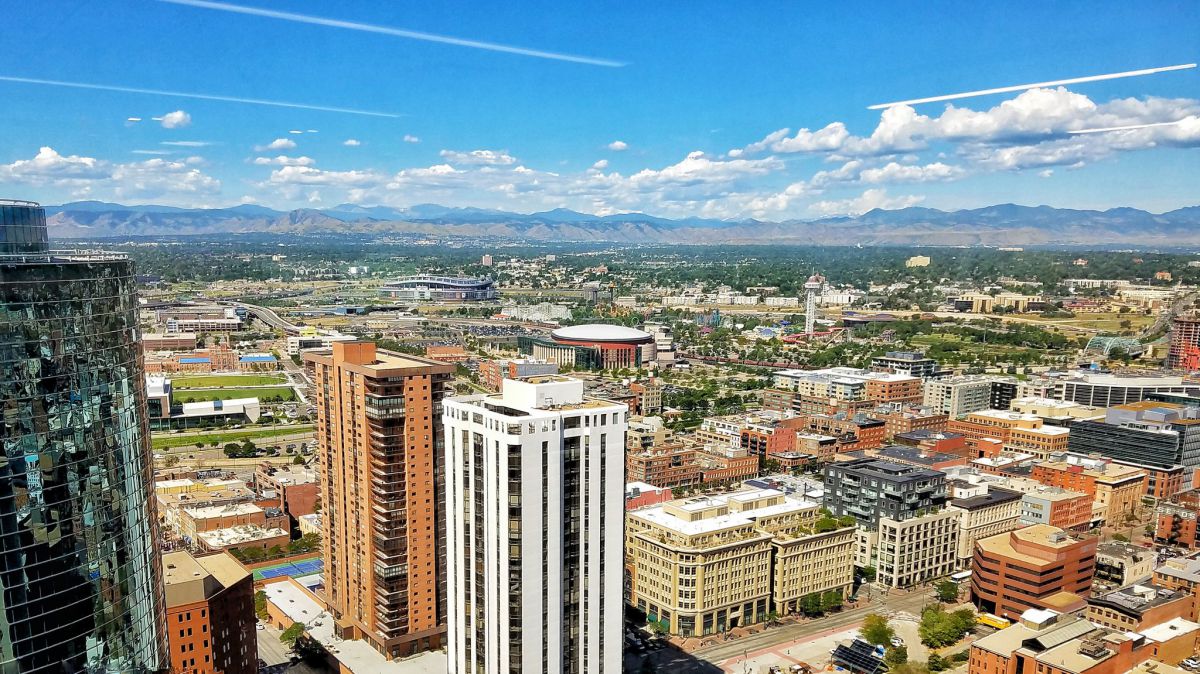 In Colorado and across the country, startups are attracting customers, investors and talent — putting them in competition with larger, more established companies. The startup community has a unique set of values and culture that set it apart from the traditional corporate world. And corporate, established companies are starting to take notice, adopting parts of startup culture and applying it to their offices, their perks and even the way they do business.
We took a look at how four large companies with Colorado offices are folding some elements of startup life into their business.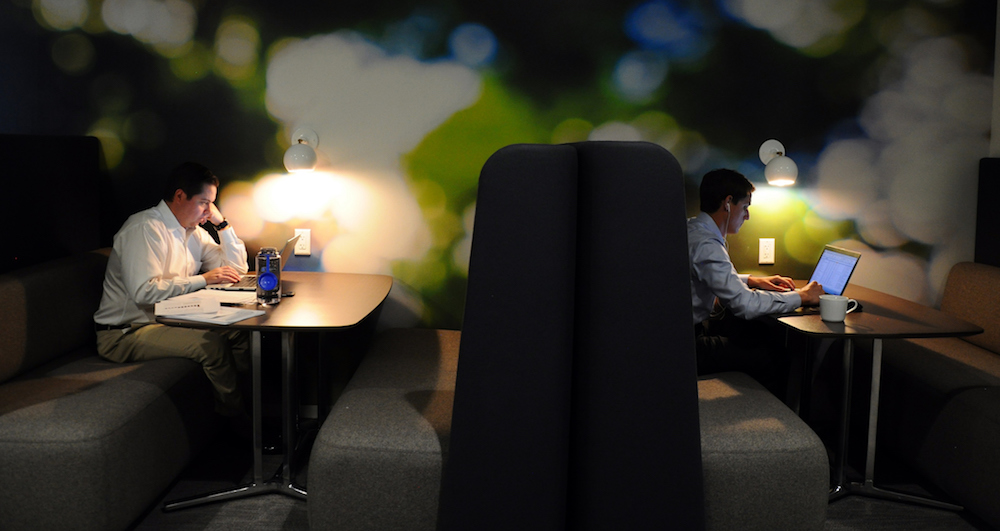 Commercial real estate giant CBRE has recently started implementing a new program in their offices called Workplace360. The program overhauls the company's offices to create more innovative workspaces for their employees and clients.
Currently in 21 markets in North America, CBRE's Workplace360 features hot seating, where nobody has an assigned desk or office. In their Denver office, which opened at the beginning of this summer, a concierge welcomes visitors to the space.
Guests are then met by a high-tech Liquid Galaxy display (the result of a Google 20 percent project), which places users in an immersive environment and allows them to zoom to any neighborhood in the world — removing the need for brokers and clients to do endless site visits. Employees sit together in team-specific areas called "neighborhoods," and near the office kitchen (stocked with healthy, local food options) is a row of diner-style booths — a common feature in startup offices.
Carson Erard, a senior associate on CBRE's Workplace Strategy team, said improving how employees work with each other and with their clients was a key motivation for Workplace360. Adopting more of a startup-style office model allows CBRE to showcase their thought leadership in workplace strategy; in fact, in Colorado CBRE has a number of tech tenants. Workplace360 provides a better working environment for employees, and it serves to show the company knows what they're talking about when it comes to office design.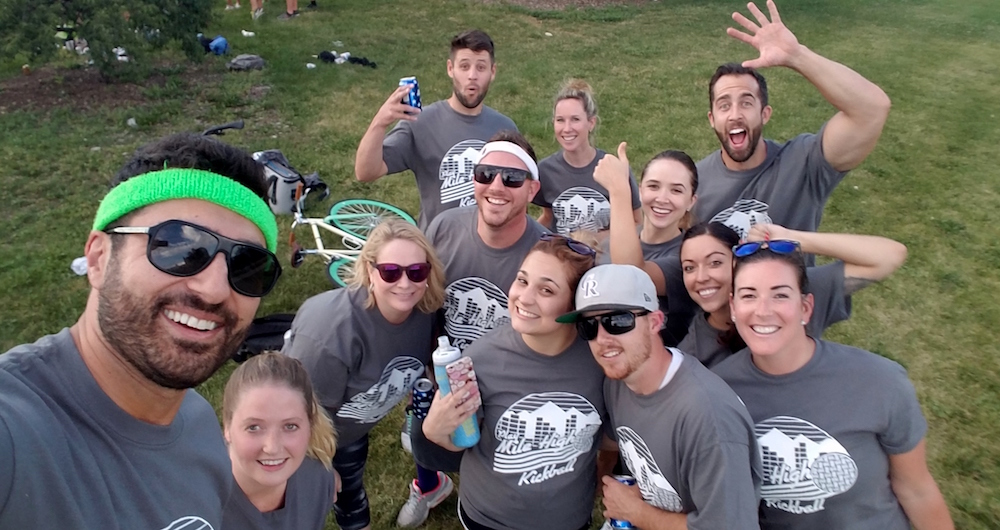 In addition to a startup-like culture, 20-year-old Denver web design agency newmedia has two startups — DRUD and 1FEE — under its belt.
The companies feature perks like a $1,000 yearly allowance for continuing education and a kitchen stocked with healthy foods and kombucha on tap. Content Marketing Manager Arash Ghaemi said these perks illustrate the team's values — the continuing education credit ensures processes are improving and never going stale, the healthy snacks serving as a representation of the team's commitment to an active lifestyle.
But it's not all serious at newmedia — Ghaemi said Ping Pong tournaments are the norm at the company. "They are a microcosm of how we pass ideas from department to department with our open office layout," he said.
And even with healthy snacks, the team loves their popcorn — and they don't fool around with your general, run-of-the-mill microwave popcorn. They have a popcorn maker using organic kernels drizzled with coconut oil, and according to Ghaemi, it's life-changing: "You'll never be able to sit through a two-hour movie ever again without it."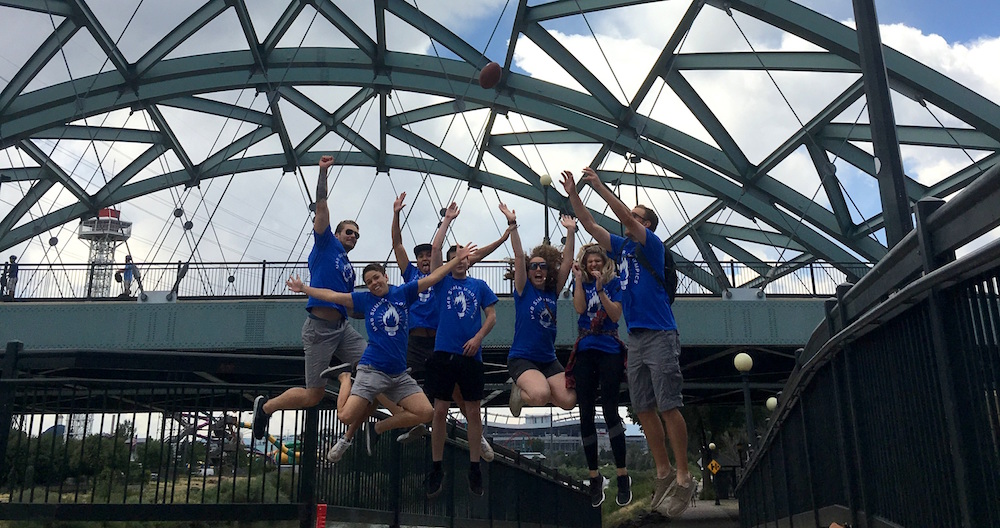 A few months after settling in to their Denver office on Galvanize's Golden Triangle campus, the design, technology and manufacturing company MOO operates like a startup, just like their office neighbors.
The Key Account Manager for MOO's Denver office, Bailey Kaufmann, said the team firmly believes in the standard startup mantra of "work hard, play hard."
The company is big on transparency, keeping employees in the know as they've grown — which Kaufmann said has been a huge success for the company.
MOO's office environment resembles that of many startups: dogs are welcome in the office, free lunch is provided on Fridays (along with a Friday happy hour) and their open workspace is conducive to constant collaboration.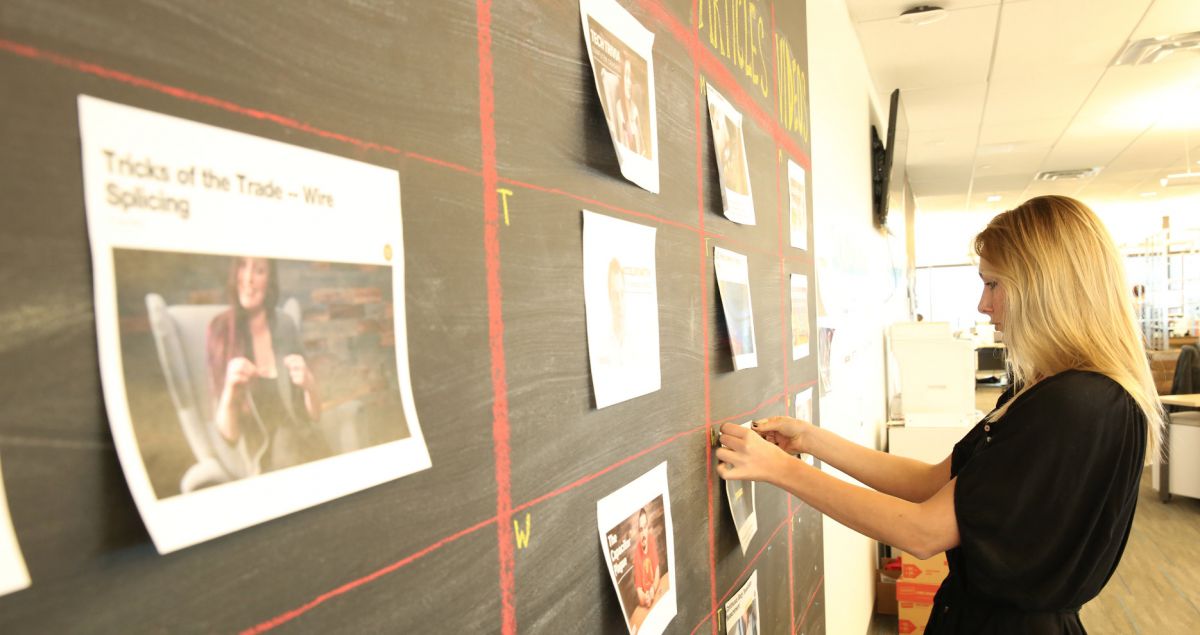 For the last 80 years, Arrow has helped companies — from defense contractors to startups — with electronics development and manufacturing. But they also have their own digital team, which is working to make the website one of the most comprehensive sources of "how to" electronics content on the web with the goal of helping startups, makers and innovators build devices of all kinds.
Arrow even has a Chief Digital Officer, Matt Anderson, who came to Arrow from a startup background. Many members of the senior leadership team also came from the startup world, leading to an environment in which innovation and creativity are encouraged and expected.
By design, the digital team's office is in a different location than the rest of the company's Colorado offices.
The digital team's open office space has many of the same features as the offices mentioned above, but according to Arrow's PR & Media Relations Manager, Meghan MacDonald, "It is not unusual to see the occasional employee-on-hoverboard headed to a meeting."
With an emphasis on "creativity over conformity," the team's innovative values have led them to create amusing, informational content hosted on their YouTube channel.
For MacDonald, the digital team fuses the benefits of a startup environment and working for a large, established company.
"Arrow Digital employees really get the best of both worlds: all of the fun of working in a startup-like environment with all of the benefits afforded by a Fortune 500 company (matching 401k; generous health care and other benefits; free corporate gym facilities; global leadership training programs; etc.)," she said.
Photos via featured companies.
Have a tip or know of a company that deserves coverage? Email us.